If you look for the best anti-snore pillow you are at the right place. We have gathered for you a number of options to help you face this problem that affects millions of people. Anti-snore pillows won't do miracles but it's a good start. It's something that is easy to change unlike other bad habits like drinking or smoking. Most of the options below are affordable so you don't have to spend a fortune to replace your old pillow. Without any further ado, let's move below to see the 5 anti-snore pillows.
Is snoring a common problem?
According to a recent study, 41.5% of the UK population snore and that means that almost 30 million people are affected by this problem. Moreover, it was also found that the ratio of male to female snorers is 2.3:1. Finally, evidence shows that men are louder snorers than women. It's understood that doing something about it can improve not only your health but also your relationship with your partner. Of course, it's advised that you seek help from an expert but you need to set your expectations right. Snoring can't just disappear overnight but you should always try to reduce it as much as you can.
Kally Anti-Snore Pillow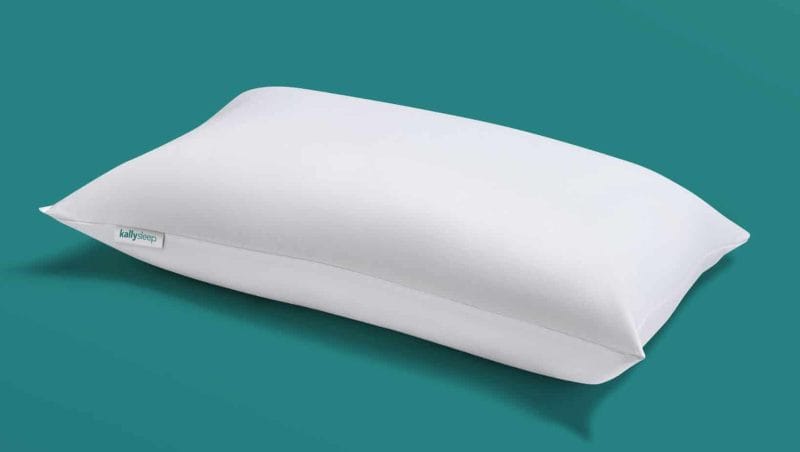 The first pick on this list is the Kally Anti-Snore pillow. This popular option is a marriage saver and it promises that it can reduce snoring by 60%. This is an impressive number and the various reviews online seem to back it. This pillow features an S-shaped foam core that promises a neutral position for your head and neck. This in turn will help you reduce snoring during the night. Around the foam core, the pillow is filled with hollow fibres and around them, there is a polycotton cover. According to the maker, this pillow is designed for back and side sleepers and it comes with a relatively high loft (15cm).
If you buy it, you will get a 14-night trial period that gives you 2 weeks to try it. That means you can decide later whether you want to keep it or not. This is great and not all pillows come with a trial period so well-done Kally! Overall, this is one of the best options in the market and most importantly, it's reasonably priced.
Silentnight Luxury Anti-Snore Pillow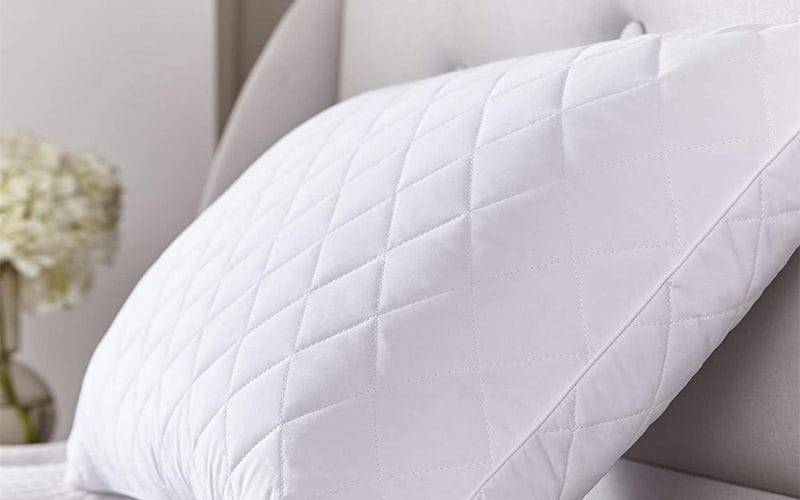 The second pick on this list is the Silentnight Luxury Anti-Snore pillow. This is another pillow that features an S-shaped core that is combined with hollow fibres. The maker promises that by using this pillow, snoring will be reduced by 50%. What is different here is the fact that they use Dupont hollow fibres. These are great for comfort and they are known for their durability. Around the core and the fibres, there is a luxurious quilted cover that looks and feels great. This pillow is designed for back and side sleepers and it's machine washable. According to various reviews, this pillow is a great option for people who snore and it comes at a price that makes it look like a real bargain.
Slumberland Anti-Snore Pillow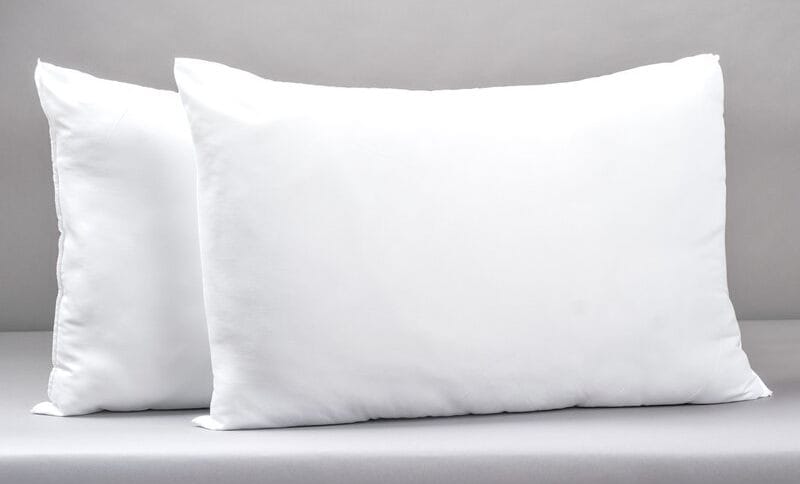 Another great option on this list is the Slumberland Anti-Snore pillow. This is the cheapest option here and a pack of 2 will set you back only £20. It follows the same design philosophy with the pillows above so you should expect an S-shaped core that is combined with a hollow fibre filling. Around them, there is a cover that is made of 100% cotton and if you want to clean it, you can pop it inside your washing machine. The Slumberland Anti-Snore pillow comes with anti-microbial properties so it can be a good option for people who suffer from allergies. The maker suggests that it will be best suited to side sleepers but we think it will also suit back sleepers. It comes with plenty of 5-star reviews so if you look for an affordable pair of anti-snore pillows, this is an option you should consider.
Silentnight Anti-Snore Pillow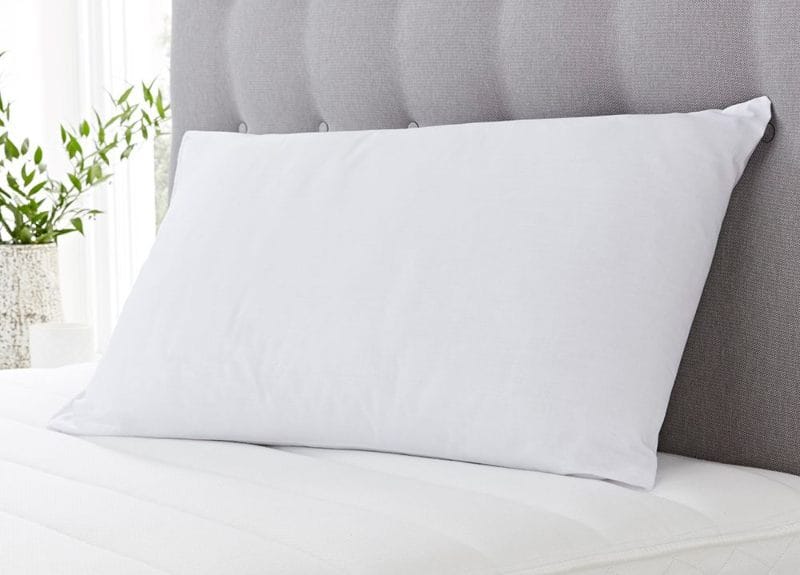 This is the second pillow that comes from Silentnight but this is the stripped-down version of the one found above. The Silentnight Anti-Snore pillow is an affordable option that will cost you only £10. It follows the same design approach as the rest of the pack but it comes with a simple cotton cover. According to reviews found on Amazon, most people seem to agree that this pillow has helped them reduce snoring which is good news. It comes with a 2-year guarantee and if you want to clean it, you can use your washing machine. For this price, I think it's worth the try but you should always have your expectations right.
REM-Fit 500 Pillow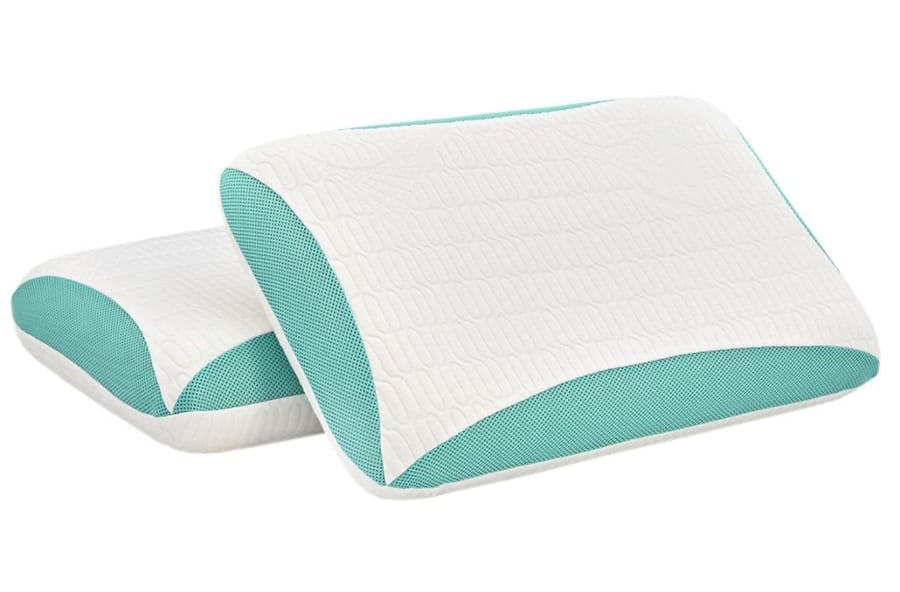 The last pick on this list is not a dedicated anti-snore pillow but it has helped many people (including some of our staff) to reduce snoring. This is one of the best pillows we have reviewed and it's not a coincidence that it has won the 'Best Cooling Pillow' award for 2022. The core is made of memory foam that has the ability to mould around your head and neck to provide support and pressure relief. It comes with a medium loft (12cm) so it's great for all sleeping positions.
If you order one, the REM-Fit 500 pillow comes with free next-day delivery for UK postcodes which is amazing. Additionally, you will also get a 5-year warranty which is very rare when it comes to pillows. Overall, this is a fantastic pillow that we highly recommend.
The time has come now to complete this article but if you still feel that you haven't found the best anti-snore pillow in the UK, we are here to help. There are many ways to contact us but the easiest one is to email us and we will come back to you the soonest we can.