For the last couple of months I am in a quest to find the perfect pillow. As I have mentioned in the past the pillow is almost as important as the mattress for a good night's sleep so make sure you choose the right one for you. In this Panda pillow review, I talk about this great value-for-money memory foam pillow that has some really nice features.
Panda life (the name of the company that makes the panda pillow) was founded back in 2015. It's a London-based company that is making environmentally friendly products using bamboo viscose fabric as its main material. I received my Panda pillow a few weeks ago (delivery took only 2 days!) and I was really keen to find out more about it! So let's move to the full review below.
Construction
The Panda pillow has a straight forward construction. It features 3 memory foam layers that essentially are moulded to each other. The foam they use is designed to stay cool during sleep which is quite important. The pillow looks and feels great and the materials used here are of the highest quality. Overall, Panda did a very good job here.
Cover
The cover of the Panda pillow is definitely what separates it from the competition. It is made of bamboo viscose fabric which is an amazing material. Bamboo is naturally antibacterial so it's great for anyone who suffers from skin problems. It is a very soft material (twice as soft as cotton) and it is extremely breathable which is great for the hot summer nights. Bamboo is also very easy to clean, you can machine wash it at 30 degrees, and it is very friendly to the environment.
In practice, the Panda life cover is great and it does exactly what I expected. It feels very nice and soft and it's a real pleasure to sleep on this surface. I also love the design of the cover featuring a Panda face at the top left corner. Overall, I think this cover is one of the best I have seen.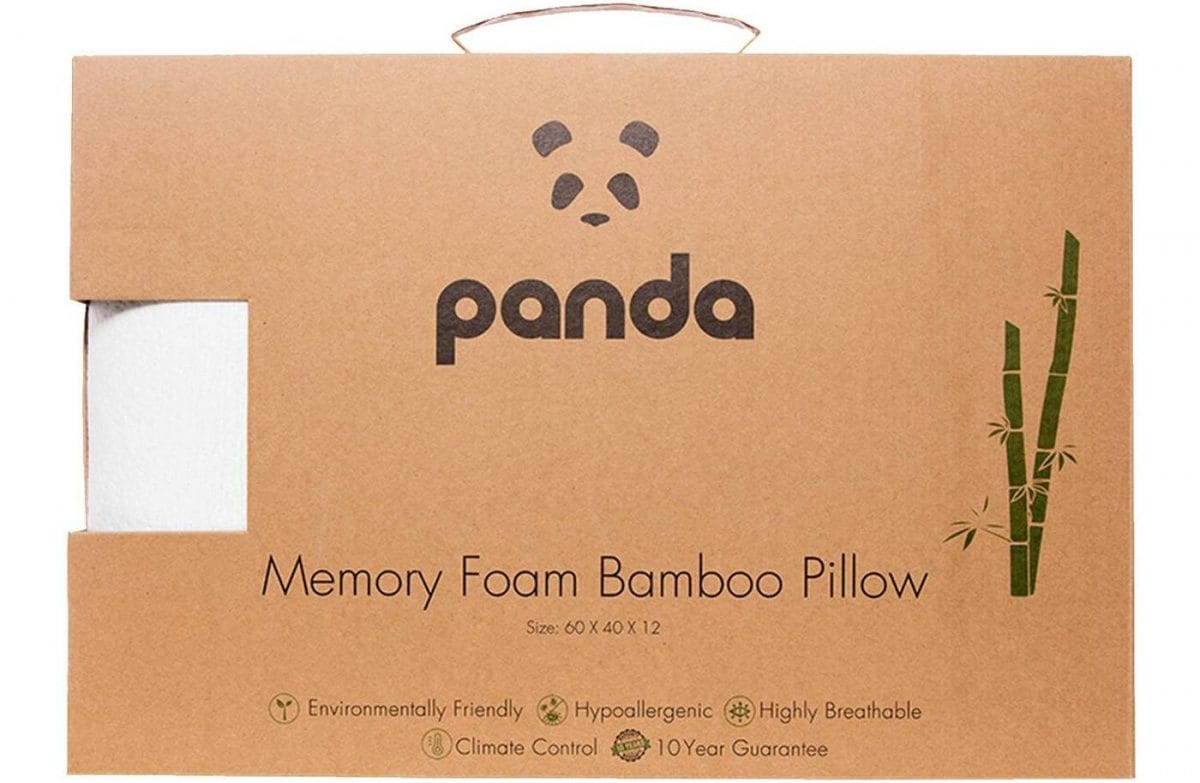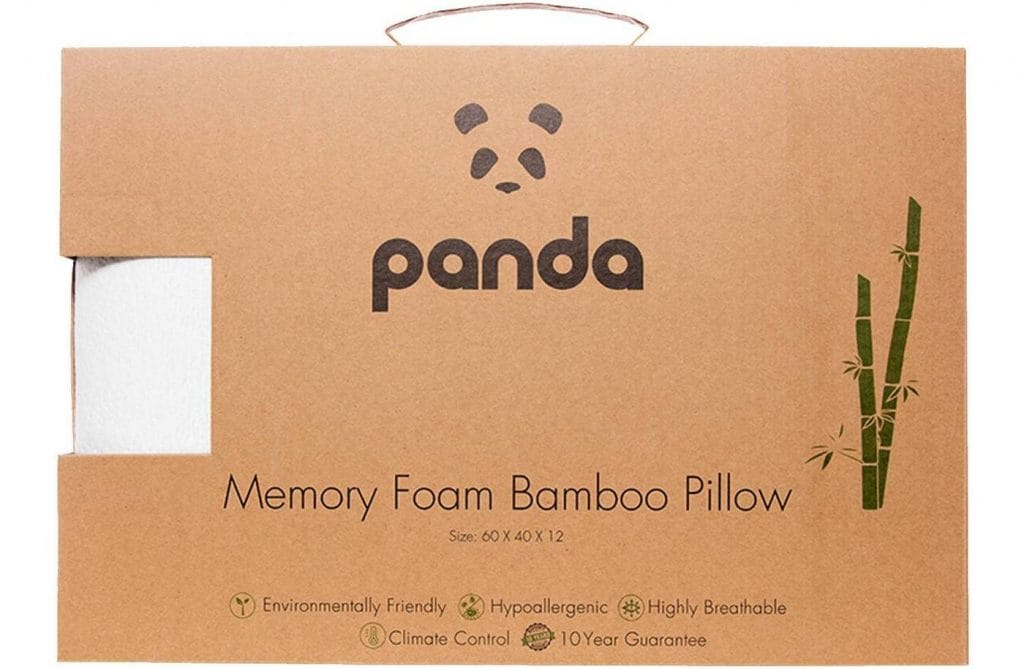 Support
Panda did a great job designing a pillow that would suit most people. Firstly, I find the size of the pillow to be ideal with the height being 12cm. The height is very important and in my experience, it should be anything between 10cm-12cm. This is to help with all the different sleeping positions. The pillow performed quite well in all three positions and did exceptionally well in the back position. It's the combination of the memory foam layers and the height that gave me a very comfortable feeling. Panda did also well in the side position with the stomach position being the less comfortable although it wasn't that bad. Overall, the memory foam layers work very well and I think that the Panda pillow did a great job offering me the support and pressure relief I needed.
Is the Panda pillow for me?
Finishing this Panda pillow review, it's time to share my final thoughts. I think that this pillow is great for anyone looking for:
A memory foam pillow that offers excellent neck and spine support.
A pillow that features a bamboo cover, arguably one of the best materials out there.
A value-for-money pillow designed in the UK that comes with a great delivery service.
If you look for all these and you don't want to break the bank then the Panda memory foam pillow should be high on your list. Especially if you consider that you will also get a 10-year guarantee and a 30-night trial with every purchase! On top, when buying from Panda you support the WWF as part of the profits are donated to this amazing organisation. This is great to see from a company and more should follow.
If you have any questions please feel free to contact me here.
POSITIVES
Bamboo cover is excellent
Great comfort and support
10 year guarantee and 30 day trial
NEGATIVES
Not ideal for stomach sleepers