In this Hypnia Supreme Memory mattress review, I talk about this new interesting release from the popular maker. After seeing great success in Europe, the team behind Hypnia decided to finally launch in the UK.
The range includes two other options, the Hypnia Essential Hybrid and the Hypnia Supreme Hybrid. Unlike these two, the Supreme Memory mattress is a foam-only option and it's designed for those who look for an affordable cooling mattress. It's time now to move to the full review below.
65% + EXTRA 10% OFF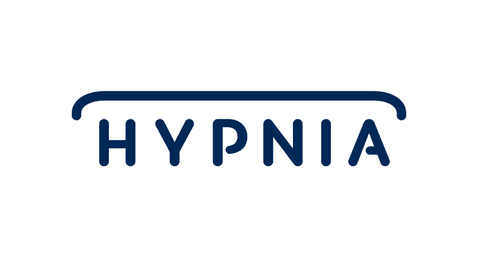 Hypnia Mattress
65% + Extra 10% off mattresses at Hypnia
65% + Extra 10% off mattresses at Hypnia
Show Less
What is this mattress made of?
This is a typical memory foam mattress so it has a straightforward design. There is a total of 3 layers plus the cover. In detail, these are:
A memory foam layer that has cooling properties. To achieve that, they have infused it with graphite particles that can draw heat away from your body.
A premium memory foam layer that has pressure-relieving properties.
A base foam layer that is durable and it's designed to prevent sagging. This layer has two zones designed to relieve pressure from the shoulders and hips.
The Supreme Memory mattress has a medium profile, measuring 25cm in height. For a better understanding of the position of each layer, you should look at the table below.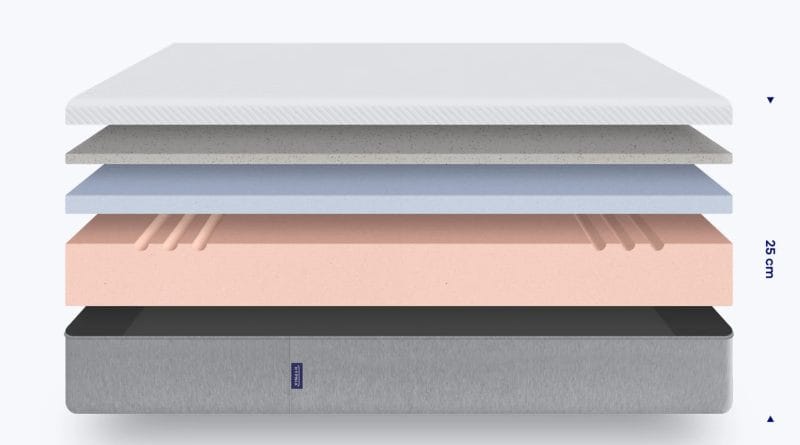 What is the cover made of?
I have mentioned before that this is a cooling mattress so you should expect a cover that breathes well. It's made of polyester and the maker calls it "Air-wave". This type of material allows airflow which is very important, especially during the summer months. Additionally, it's very durable so it will last for a long time. The design is a modern one and it features a two-tone colourway. At the bottom, you will find handles that can help you move it with more ease. This is practical thinking and it shows how well-designed this cover is. Having said that, this is not a removable cover and that is the only disappointing thing about it. I also have to mention here that this cover is Oeko-tex® certified so you can stay assured it's free from any nasty chemicals. Overall, this is a good cover that gets the job done.
Is this a firm mattress?
I want to continue writing this Hypnia Supreme Memory mattress review and discuss its feel. This boxed mattress comes with a medium-firm feel so it will suit most sleepers. If I use my virtual scale here, I would say it's a 6.6 with 10 being really firm.

During the design process, the engineers at Hypnia wanted to create a mattress that is comfortable and they achieved that. The Supreme Memory mattress is well-balanced and despite the foam-only construction, it can support two persons with ease. Add a minimal motion transfer and this can be a good option for couples. Overall, this is a well-made mattress that won't disappoint.
Is there free delivery?
One thing I hate paying for is delivery. Thankfully, the people at Hypnia understand that so all their mattresses come with free standard delivery. This usually takes between 2-3 working days so you will have your new mattress in no time. If you have a busy schedule and you want your mattress delivered on a specific day, you can have it but this will cost you an extra £19. The couriers will also place the mattress in the room of your choice and will remove the packaging. If you want your old mattress removed, they offer this service for £39 which also includes a nominated delivery. As you see, this is a comprehensive package and Hypnia does a great job here.

Does it come with a guarantee?
One of the most impressive things about this mattress is the fact it comes with a 15-year guarantee. This is not easy to find as most boxed mattresses will come with a 10-year guarantee. This shows that they are confident in their manufacturing process and these mattresses are built to last. I have to mention here that all Hypnia mattresses are handmade here in the UK.
Additionally, this mattress comes with a 200-night trial period that gives you plenty of time to try it. Depending on how you feel about it, you can either keep it or return it for free. In that case, they will come to pick it up and you will get your money back. I have to mention here that you don't need to keep the original packaging to be able to complete a return. When a mattress is returned, it's donated to charity or recycled. This is a great gesture and hopefully, more mattress makers will follow. Overall, this is one of the best packages out there and definitely, a reason to buy this mattress.
Is this an affordable mattress?
Although the retail prices might look high, the people at Hypnia run frequent promotions so you will definitely pay less than what you see. For instance, at the moment of writing, there was a 65% off promotion that would get you a Double mattress for only £459! This is an excellent deal, especially for a mattress that features this type of specs. For more information about the available sizes and retail prices, you can look at the table below.
| | | |
| --- | --- | --- |
| SIZE | DIMENSIONS | PRICE |
| Single | 90 x 190 x 25cm | £929 |
| Small Double | 120 x 190 x 25cm | £1,429 |
| Double | 135 x 190 x 25cm | £1,529 |
| King | 150 x 200 x 25cm | £1,729 |
| Super King | 180 x 200 x 25cm | £1,999 |
Who should buy the Supreme Memory mattress?
It's time to complete this Hypnia Supreme Memory mattress review and share my final thoughts with you. In my view, this would be a good option for those looking for:
A memory foam mattress that is a good all-rounder.
A cooling mattress that is designed for couples.
A mattress that comes with a 15-year guarantee.
Hypnia managed to build a good mattress here that combines quality with good service. Add an affordable price tag and this is a mattress that can be a good option for couples or for someone looking for a more comfortable sleep.
65% + EXTRA 10% OFF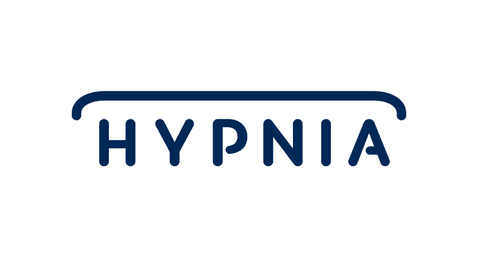 Hypnia Mattress
65% + Extra 10% off mattresses at Hypnia
65% + Extra 10% off mattresses at Hypnia
Show Less
Hypnia Supreme Memory Mattress Review
PROS
Great cooling properties
Ideal for couples
200-night trial period
CONS
Cover is not removable