Most of us are looking to get in bed every night but for those who suffer from shoulder pain, this might not be the case. For this reason, the team here at BMUK decided to create this guide that features the best pillows for shoulder pain. To create this list, we spent hours doing research so below, you will find 5 options that will suit every type of needs and budget. Without any further ado, let's move below to see our picks.
Editor's Pick – Simba Hybrid Firm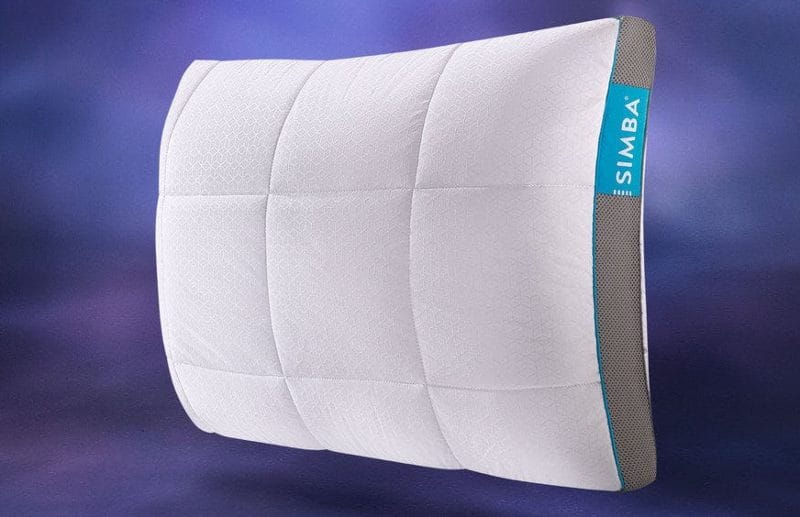 One of the best pillows you can buy these days is the Simba Hybrid Firm pillow. This is a super-versatile option that allows you to change its height and firmness. This allows you to create a pillow that suits your body type which is extremely important when you try to fight shoulder pain. What is unique about it is the fact it features actual mini-springs (Aerocoil) so you should expect great support. Moreover, the Hybrid Firm pillow comes with two Simba Renew layers that will provide your neck and head with pressure relief.
The cover is one of the best you will find in the UK and it features Stratos technology. This allows it to dissipate the extra heat so the sleeping surface will stay cool during the night. To further increase airflow, the cover has a mesh panel on the side. If you order one, you will get free delivery. This is a carbon-neutral one and Simba is a B-certified corporation. Overall, this is a fantastic pillow and it's not a coincidence that it's our first pick.
Best Orthopaedic – REM-Fit 500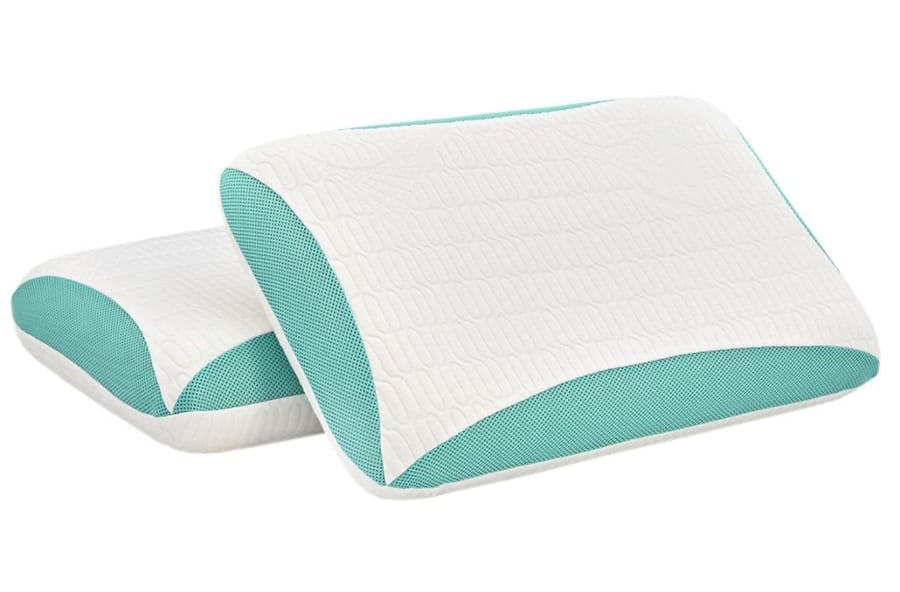 If you look for an orthopaedic pillow, the REM-Fit 500 is definitely a choice to consider. This is a pillow made entirely of one piece of memory and it's designed to promote a healthy spinal alignment. When designing it, the people at REM-Fit wanted to create a pillow that will suit all sleeping positions, so this pillow comes with a medium loft (12cm). This is the sweet spot and if you are not over 6'4 tall, it will allow you to sleep any way you want. The foam used here is infused with cooling gel so it doesn't sleep hot.
The cover is made of Re-Ax fibres and it's very breathable. It also has four mesh panels that increase airflow and the good news is that it's machine washable. What separates it from the rest of the competition is the fact it comes with a great support package. All REM-Fit pillows come with free next-day delivery so you will get it in no time. Additionally, they offer a 5-year guarantee which is very impressive. Overall, this is a high-quality orthopaedic pillow that won't disappoint you.
Best Cervical – Zamat Butterfly Button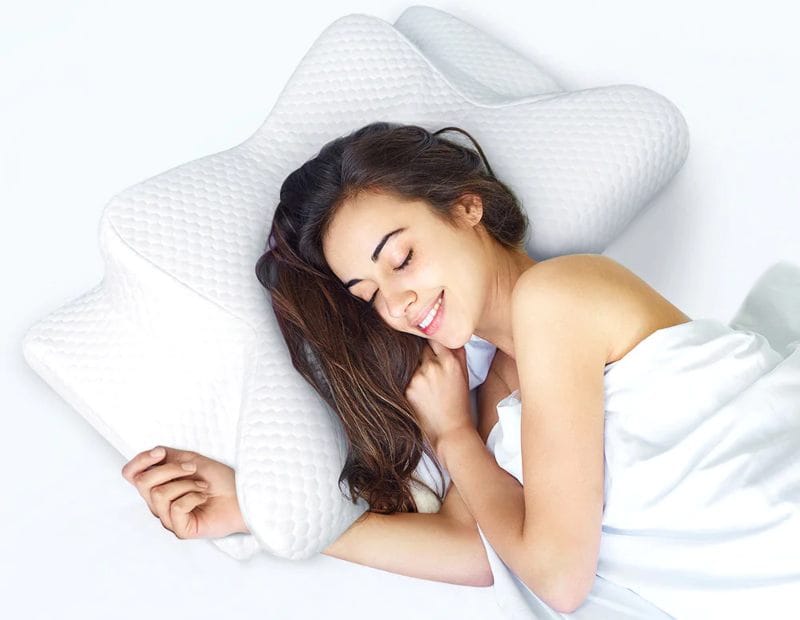 If your discomfort is too intense then you maybe need to consider a cervical pillow. This type of pillow is designed to offer optimal support and perfect spinal alignment. One of the makers that specialise in cervical pillows is Zamat and the Butterfly Button pillow is their best product. It features an ergonomic design that supports multiple sleeping positions so you will definitely find the right set-up for you. It's made of premium memory foam that has excellent pressure-relieving properties. They used a cooling foam that doesn't get hot during the night which is CertiPUR-US certified. That means, it's free from any harmful substances like mercury or lead.
The cover is made of polyester, a material known for its breathability and durability Despite the great technology, this is an affordable option and it's not a coincidence that it's a best-seller. Zamat offers free delivery but is not the quickest out there. Having said that, all their pillows come with a 10-year guarantee and a 100-night trial period. This is super impressive and overall, this is a complete package.
Best Memory Foam – OTTY Deluxe Pure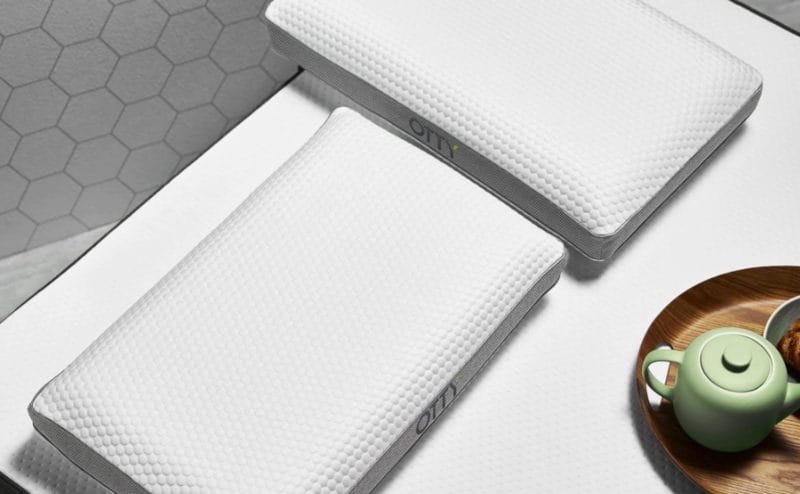 The OTTY Deluxe Pure pillow is another great option on this list. This is made with a single piece of premium memory foam but that's not it. To enhance this foam, the engineers at OTTY infused it with charcoal. This makes it hypoallergenic and anti-bacterial so it's a great choice for those suffering from allergies. Moreover, charcoal has the ability to eliminate odours and regulate heat. That means that you won't sleep hot during the night. The Deluxe Pure pillow has a medium loft which allows it to perform well in any sleeping position.
The cover is made of bamboo, a material known for its fantastic properties. It's very breathable and has a very modern design. It feels soft but that doesn't mean that it's not durable. All OTTY pillows come with a 14-night trial period, free delivery and a 1-year guarantee. This is great service and it's something we expect from a brand like OTTY.
Best Adjustable – Emma Original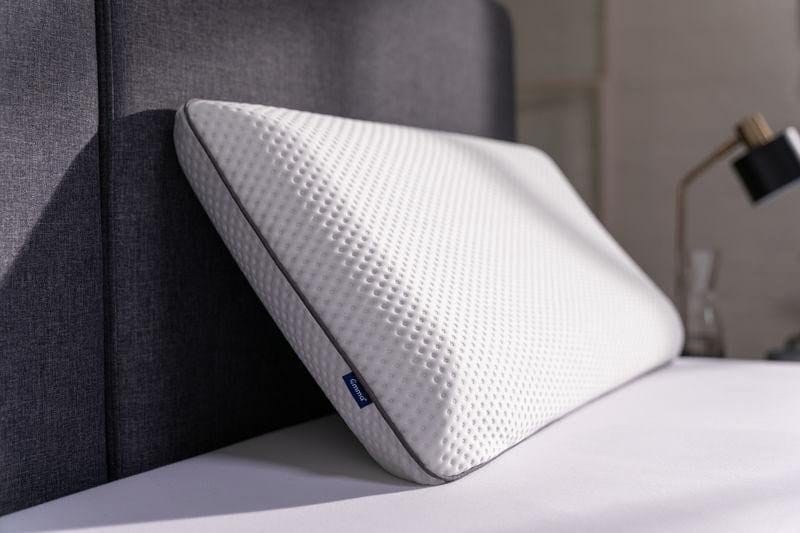 If you suffer from shoulder pain, a great approach is to get an adjustable pillow and then try different settings to see what eases the pain. A great option is the Emma Original pillow which is one of the most versatile pillows that you can buy in the UK. It features a lever system that has 3 foam layers that you can use to create the combination that best suits you. This works great and it's really hard not to find a setup that suits you. The foam inserts are made with high-grade foams and the Emma Original will impress you with its quality.
The cover of this pillow is made of 98% polyester and 2% elastane. It's machine-washable and it has a great fit. This is important, especially for modular pillows. When you buy one, you will get a 30-night trial period that allows you to try this at home. Moreover, this pillow comes with a 2-year guarantee and free delivery. This is a comprehensive package and another reason to buy the Emma Original pillow.
It's time now to complete this guide with the best pillows for shoulder pain. We really hope that this was a useful piece but if you need more help, feel free to contact us and we will do the best we can to get back to you.