According to specialists, the most common sleeping position is the side one. If you fall into this category, you should read this guide that features the best pillows for side sleepers. The team here at BMUK spend many hours doing the research so you don't have to do anything! We managed to find 6 great options that will suit everyone's needs. If you are keen to find out more about our choices, continue reading below.
Which type of pillow is best for side sleepers?
If you prefer to sleep on your side, you should make sure you use a pillow that has a medium loft that can provide enough support for your head and neck. Of course, that depends on your size so for instance, someone who has broad shoulders, probably needs a pillow with a high loft. Besides that, medium-firm pillows are probably better suited to side sleepers as they allow the head to stay in a neutral position during sleep. If you remember these two tips, you have a great chance of getting the right pillow.
Best Overall – Emma Original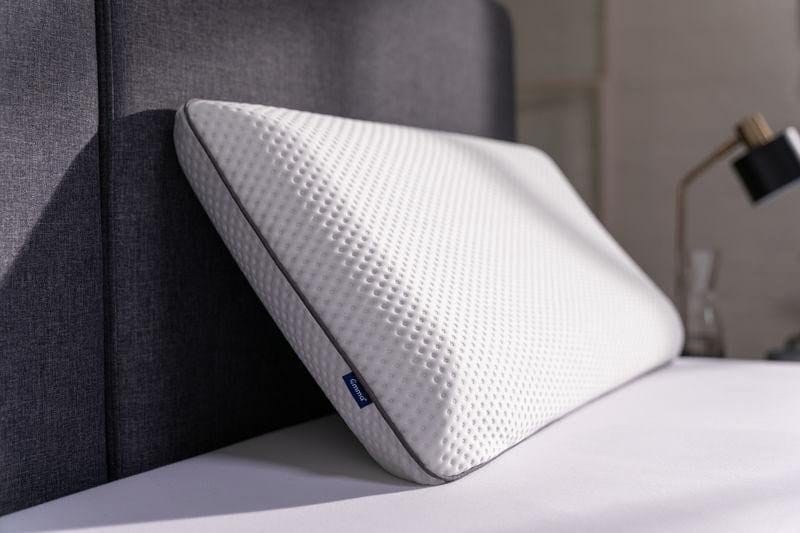 The Emma Original pillow is our main choice for side sleepers as it's a pillow that has all the characteristics described above. It features a modular design that allows you to adjust the height. This means that you can experiment with it until you find what best suits your body type. The pillow comes with 3 different inserts so you will definitely find the right combination. The Emma Original has also adjustable firmness so you can choose the combination that provides your neck and head with maximum support. This fully customisable pillow is the real deal so if you sleep on your side, you should definitely give it a try. The cover is removable and if you want to clean it, you can pop it inside your washing machine. Overall, this is a well-built pillow that is built with great technology.
Every Emma pillow comes with a 30-night trial period so you have plenty of time to try it. If you are not happy with it, you can return it and get your money back. Furthermore, you will also get a 2-year guarantee and free delivery. A great package from a great maker.
Best Premium – Simba Hybrid Firm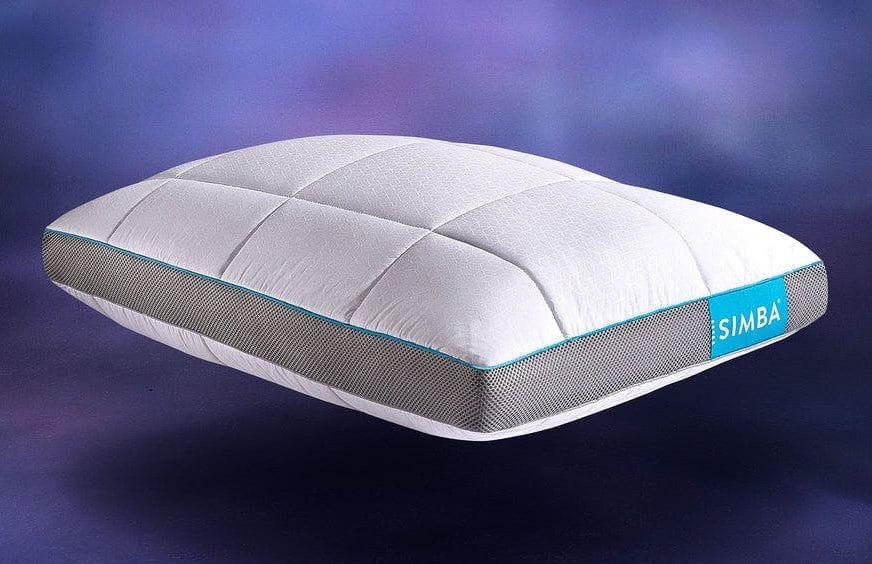 The Simba Hybrid Firm pillow is the second choice on this list and it's definitely the most premium one. It's another adjustable option that is specifically designed for side and back sleepers. It allows you to customize the loft but also the feel. If you are a side sleeper, you can choose to either have a medium, medium-firm or firm feel. This is a unique pillow so it's definitely worth your attention. Simba has used fantastic materials to make it, including Stratos technology. The latter allows this pillow to regulate heat very efficiently so you will sleep cool during the night. The design is futuristic and is definitely one of our favourites. Overall, this is a superb option but you should prepare to spend much to get it.
If you order one, you will get free delivery which is 100% carbon neutral. This is a great initiative by the people at Simba and we hope that more brands will follow this lead. Moreover, the Simba Hybrid Firm pillow comes with a 1-year guarantee which is not bad for such a product.
Best Value – Panda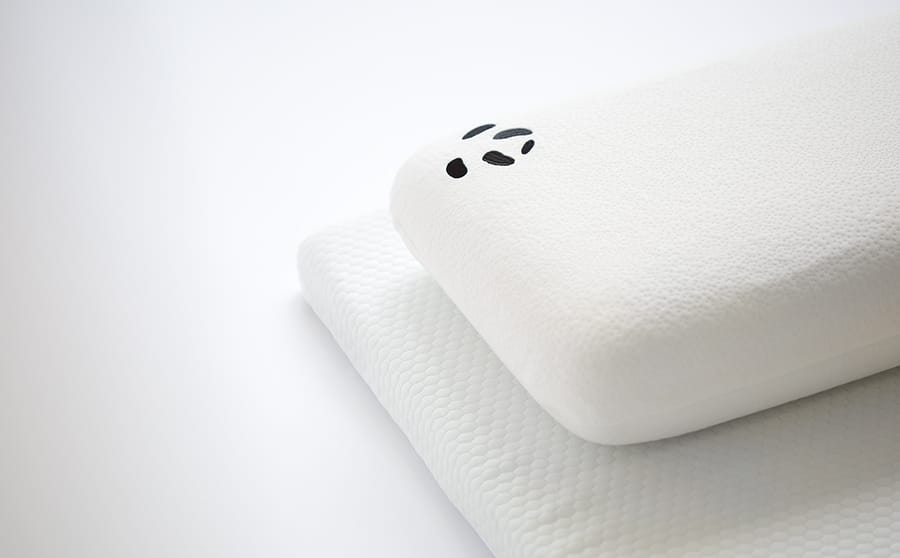 If you have a limited budget but you still looking for a high-quality pillow, you should definitely consider the Panda pillow. This memory foam option combines great characteristics but manages to keep an affordable price tag. The core is made of a single piece of memory foam that can support your head and provide it with the needed pressure relief. Around it, there is a bamboo cover that feels luxurious but also has anti-bacterial properties. The pillow measures 12cm in height so it can be used in the side position. However, if you have really broad shoulders, you should look elsewhere. The Panda pillow is well-built and it presents excellent value for money.
All Panda pillows come with great service and support. More specifically, you will get a 30-night trial period that gives you a whole month to try this out. Additionally, you will get free delivery and a 10-year guarantee. This is a fantastic package here, especially if we consider the price here.
Best Cooling – REM-Fit 500 Cooling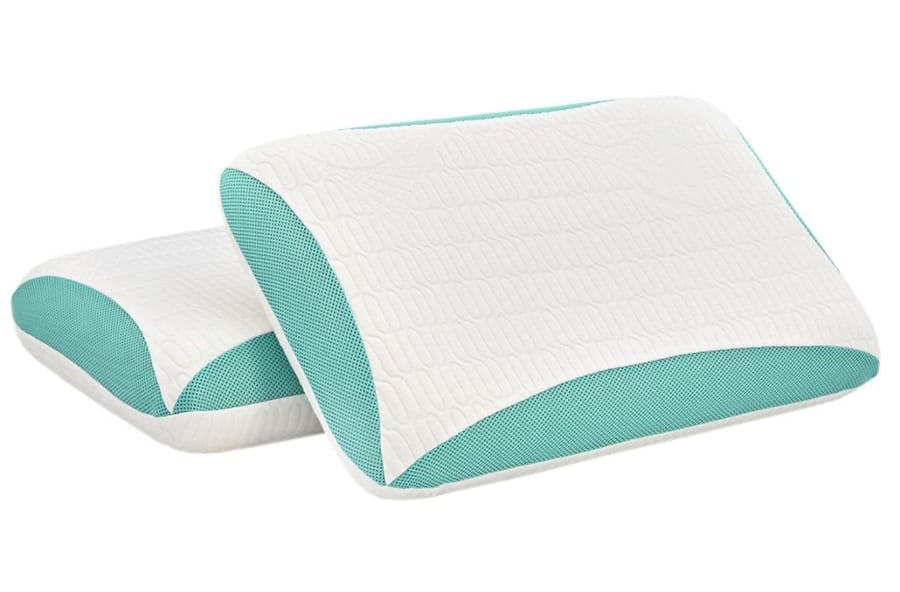 If you are looking for a cooling pillow that is suitable for side sleepers, the REM-Fit 500 pillow might be the one for you. It features a memory foam core that is very supportive but it can also take the pressure off your neck. The loft is a medium one (12cm) so it will probably suit most side sleepers. The cover is made of Re-Ax fibres which are very breathable and allow airflow. On the sides, you will also find mesh panels that work as the ventilation system of this pillow. The overall design is very sophisticated and it's not a coincidence that this pillow is one of REM-Fit's true best sellers. The cover is removable and if you want to clean it, you can use your washing machine.
The people at REM-Fit offer free next-day delivery so you will get your pillow really quickly. Furthermore, every pillow comes with a 5-year guarantee and that shows how much they value their customers. This is a great support package here and another reason to buy this pillow.
Best Down – Scooms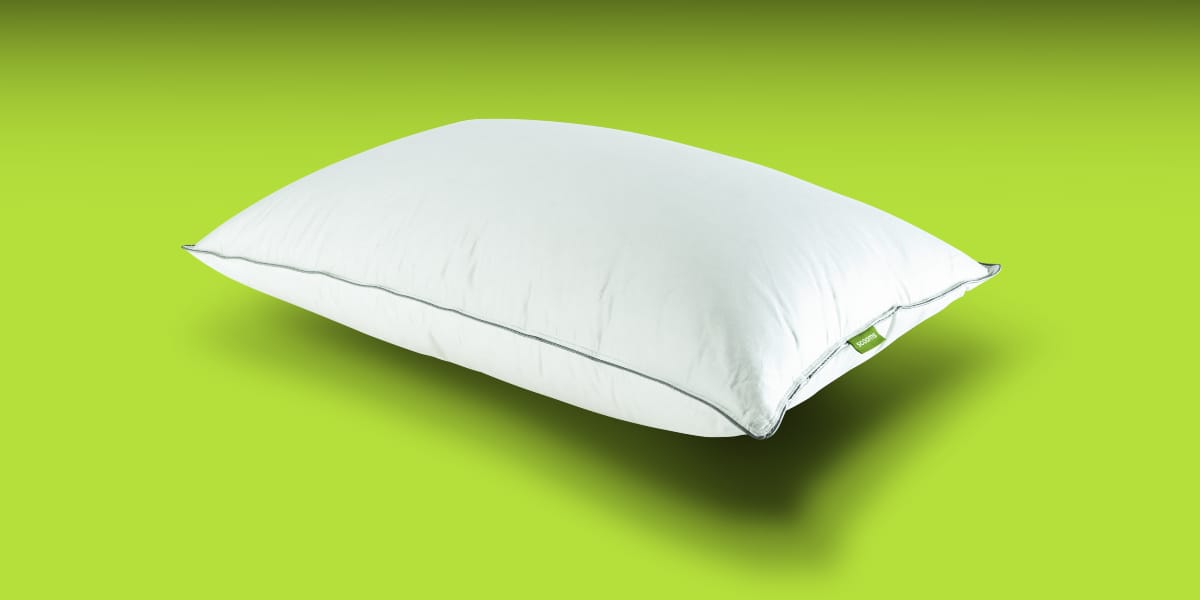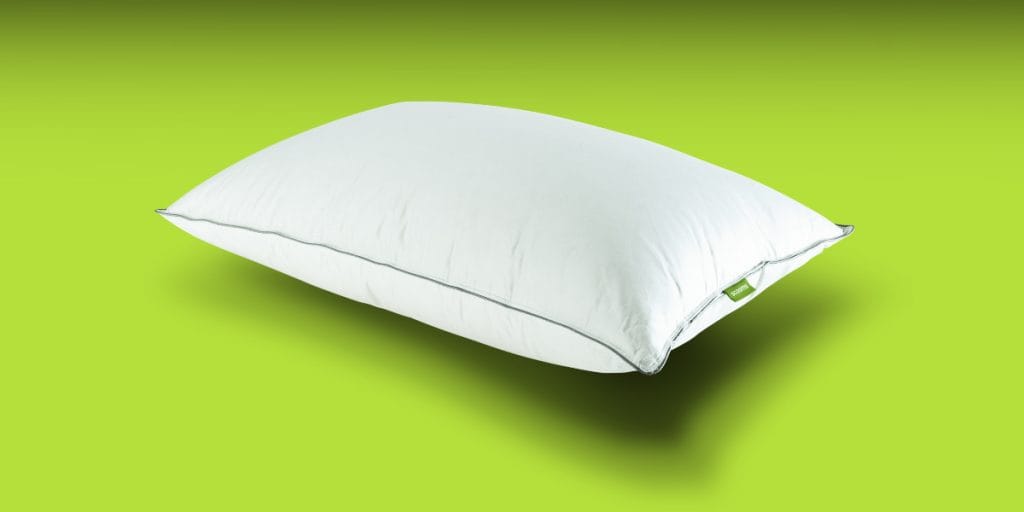 Many people prefer the more traditional type of pillows that are filled with down. Scooms is a maker that is aware of that and they offer down pillows at affordable prices. The Scooms pillow features a very nice construction that feels and looks premium. What is interesting here is its design. At the centre of the pillow, there is a chamber that is filled with 85% goose feathers. It's firm and it's there to provide your head and neck with support. Around it, there is the outer surround of soft and springy 90% goose down. This one provides comfort and pressure relief. The combo works well and the Scooms pillow is a well-balanced one. The cover is made of sateen cotton and looks quite premium. If you want to clean it, you can place the whole pillow inside your washing machine and wash it at 40 degrees. Finally, the pillow is available in 2 sizes so you have two options to choose from.
If you decide to get one, Scooms offers free next-day delivery which is a great addition. Moreover, you have the right to return your pillow within 30 days and get your money back. However, the pillow must be unused which is quite disappointing, to be honest. Finally, every pillow comes with a 3-year guarantee which is very impressive.
Best Neck Support – Groove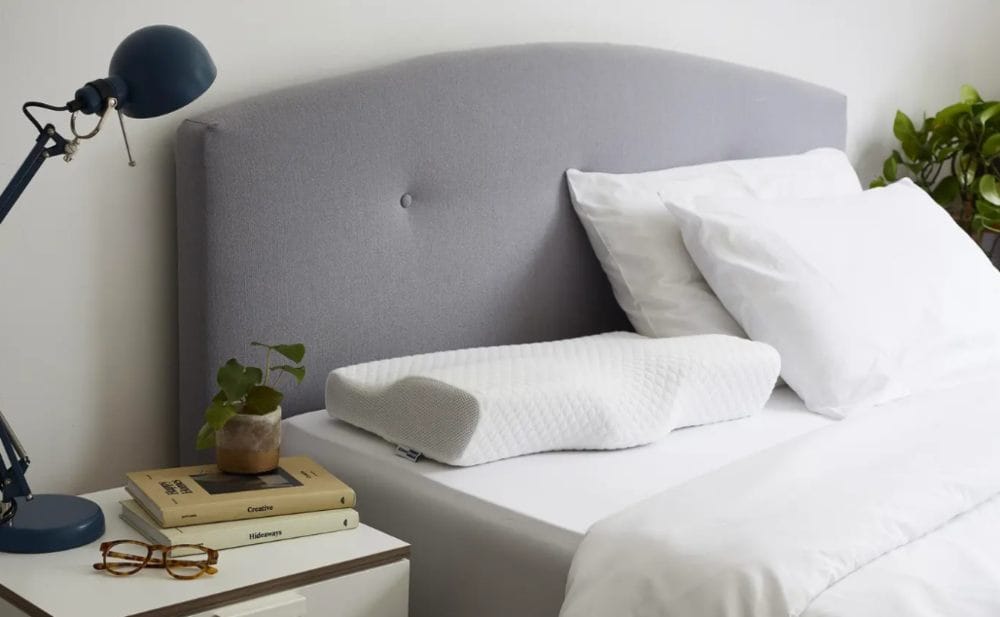 The Groove pillow is specifically designed to address neck pain and it does a pretty good job at it. Formerly known as the 'Easy Sleeper', this is a speciality pillow that is a true best seller. The first thing you will notice is its weird shape. However, this is the secret to its fantastic performance and most sleepers mention that they saw a great improvement after they used it. The Groove pillow is only suited to side and back sleepers and it features a memory foam construction. To make it even better, they have infused it with bamboo charcoal which can remove odours and makes it germ-resistant. The pillow is well-made and that is very impressive when we consider the price here.
Every Groove pillow comes with a 100-night trial period so if you are not happy with it, you can ask for a full refund. Moreover, if you spend £50, you will get free delivery for all UK postcodes. This is not a bad package here and the people at Groove did a great job here.
If you still feel that this guide with the best pillows for side sleepers was not helpful, please don't hesitate to contact us and we will do our best to assist you. The team at BMUK can answer any of your questions and hopefully, we will help you choose your next pillow.