In this Emma Signature bed review, I will talk about this high-quality bed frame from the famous German maker. After seeing great success with their Emma Original mattress, they decided to develop a bed frame that would offer an outstanding sleeping experience in combination with their mattresses. Of course, the Emma Signature bed can be used with any other mattress so you are not limited to the Emma mattresses.
Before getting this one, I had an IKEA bed frame which served me for many years. I decided it was time to redecorate my bedroom and when I came across the Emma Signature bed I felt that this was the right choice for me. I got it almost 3 weeks ago so let's move to the full review below.
Construction
This bed frame is made with high-quality materials and it will definitely give a premium look to your bedroom. The metal structure is combined with a polyester cover and plywood panels to create a bed that will last for a long time. It's not a coincidence that the people at Emma offer a 10-year guarantee and a 200-night trial period that allows you to try this bed and decide later whether you want to keep it or not. In case you are not happy with it, you can return it and get a full refund.
The Emma bed is easy to assemble and you will probably need 30-40min to complete it. Make sure you have some help so definitely ask a friend to come and help you. The bed will be delivered in 3 separate boxes and it comes with a step-by-step instruction booklet included. In my experience, this bed was easier to assemble than an IKEA frame and that is quite impressive. Overall, this is a high-quality bed and Emma did a great job here.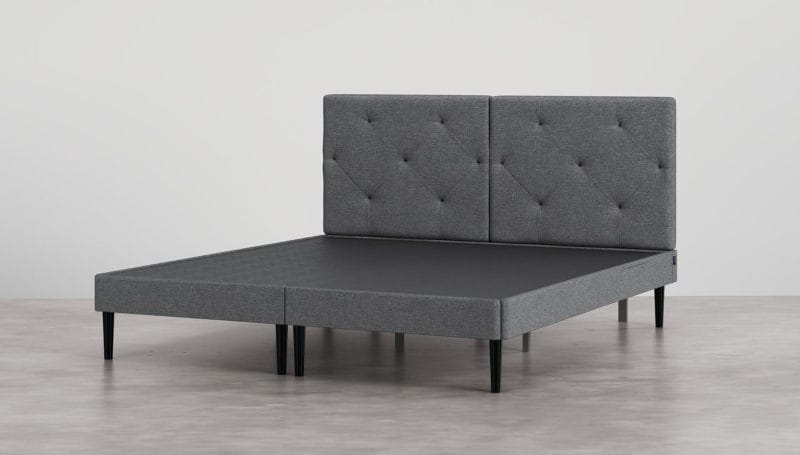 Design
When designing this bed, the people at Emma wanted to create a modern piece of furniture and they achieved exactly that. The Emma Signature bed is available in 2 colours; dark and light grey. I chose the dark grey one as it's easier to combine with other furniture pieces but it also looks more classy. The headboard looks great and it changed the whole look of my bedroom. The cover feels nice and they have added two small pockets on each side that are very practical. For example, you can tuck your phone or a small book while you sleep. The bed has the right height (35cm) so you can use the space underneath it to store things. Overall, it's a very beautiful bed and I personally loved it.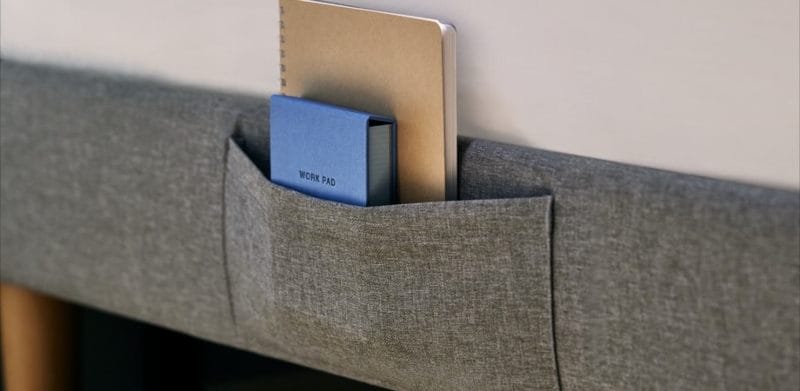 Support
When you buy a new bed, you need to make sure that it can support your mattress. After all, this is the only way to get the most out of your mattress and the engineers at Emma are fully aware of it. When I switched to the new bed frame, I noticed that my Emma Premium mattress performed better which was great news for me. Having assembled this bed, this was expected as I saw first-hand how well it's constructed. That means that if you have an old bed frame you might see a great difference once you switch to the Emma Signature bed. The mattress sits tightly on the frame and overall, I was impressed by the result I got.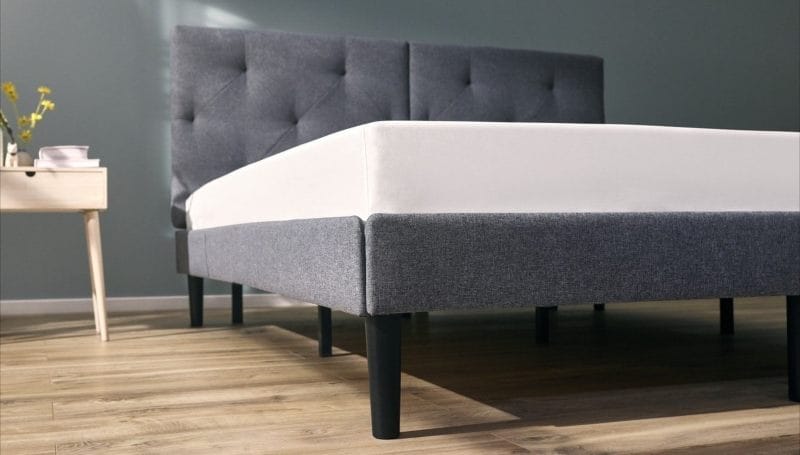 Pricing
This bed is available in 2 sizes so you have limited options. The smaller (Double) costs £599 with the bigger (King) selling for £649. However, you might get that for cheaper as they run frequent promotions. For example, at the moment of writing, there was a 35% off promotion. The table below has pricing details for all available sizes.
| | | |
| --- | --- | --- |
| SIZE | DIMENSIONS | PRICE |
| Double | 135 x 190cm | £599 |
| King | 150 x 200cm | £649 |
Verdict
It's time now to complete this Emma Signature bed review and share my final thoughts with you. Emma managed to build a great bed frame that is very beautiful but at the same time, it can support your mattress and it's very practical. It's a great package that comes with excellent service and support. If you find it at a discount, it's a no-brainer and I advise you to do so.
Emma Signature Bed Review
PROS
Very supportive
Easy to assemble
200-night trial period
CONS
It can be expensive for some people