In this buying guide, we have gathered for you the best latex mattresses available in the UK market to help you with your next purchase. Latex is a very popular material that has similar properties to memory foam, but it's naturally antibacterial and sleeps cool. However, it's more expensive compared to memory foam and for that reason, it's not extensively used by mattress makers.
What is latex?
There are 3 types of latex foam and each one of them has a different manufacturing process.
Natural latex foam – To create this type of foam, producers harvest rubber tree sap. After doing so, sap goes through the Dunlop or Talalay process to create latex foam. The former process creates a denser and firmer foam. The latter creates a more responsive foam.
Synthetic latex foam – This type of foam is made from petrochemicals with the end product mimicking the feel of genuine latex. This makes it cheaper but synthetic latex is less durable when compared to natural latex.
Blended latex foam – As its name suggests, this is a blend of natural with synthetic latex. It has the benefits of natural latex but comes at a lower cost.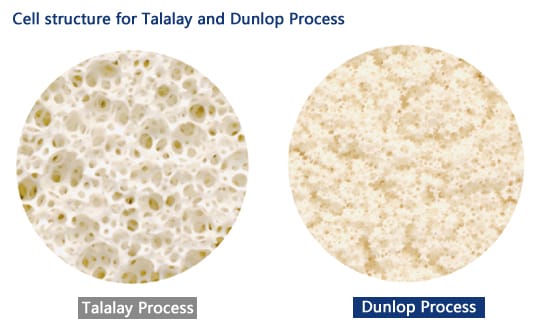 Which is the best latex mattress to buy?
This is the question that most of our readers ask and in this guide, we will try to help you out. Depending on your body type or sleeping preferences, there is a number of options in the market. To help you out, we did our research and below we have gathered for you our top picks.
Editor's Pick – Una Delux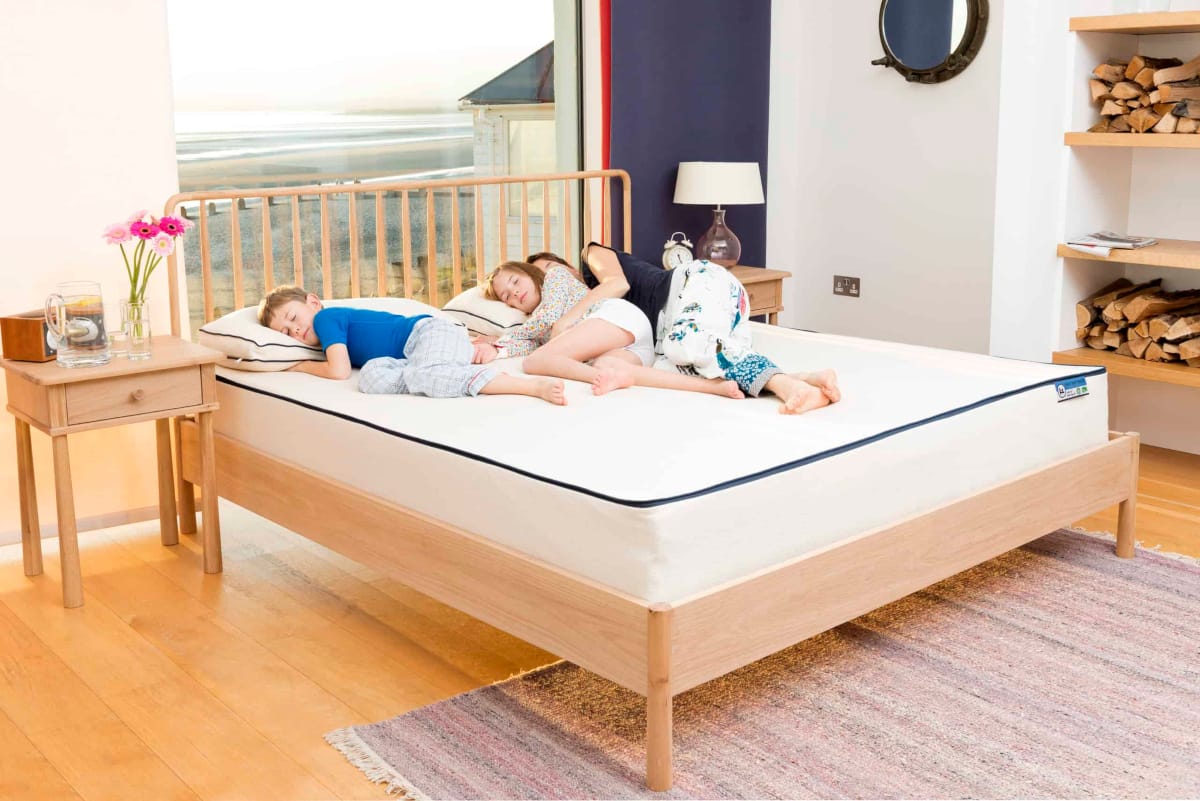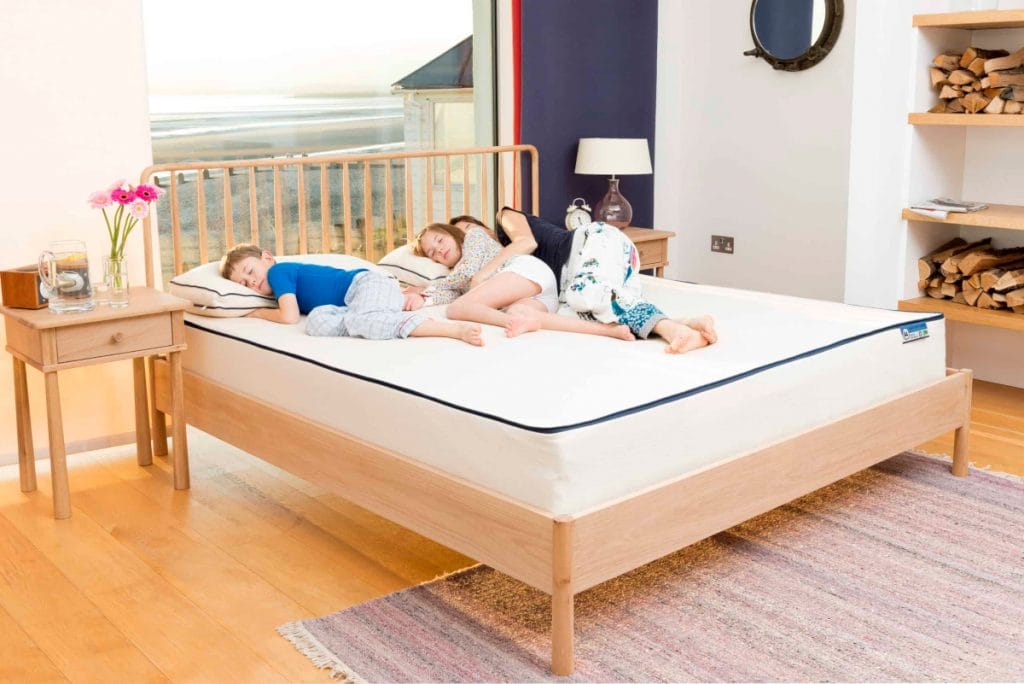 The first pick on this list is the Una Delux mattress. This is a unique mattress that comes with an adjustable feel. It features a clever design that allows sleepers to customise the feel according to their needs or taste. What is even better is the fact that this mattress has two sides so couples can have their own setup. In addition, the mattress features a breathable cover that allows airglow and is naturally hypoallergenic. The Una Delux is a certified organic mattress so you should expect the finest materials. It measures 24cm in height so it will definitely fit your old sheets. It's a true best-seller and you should expect to pay around £1,600 for a King one.
Most Comfortable – Rest Assured Knowlton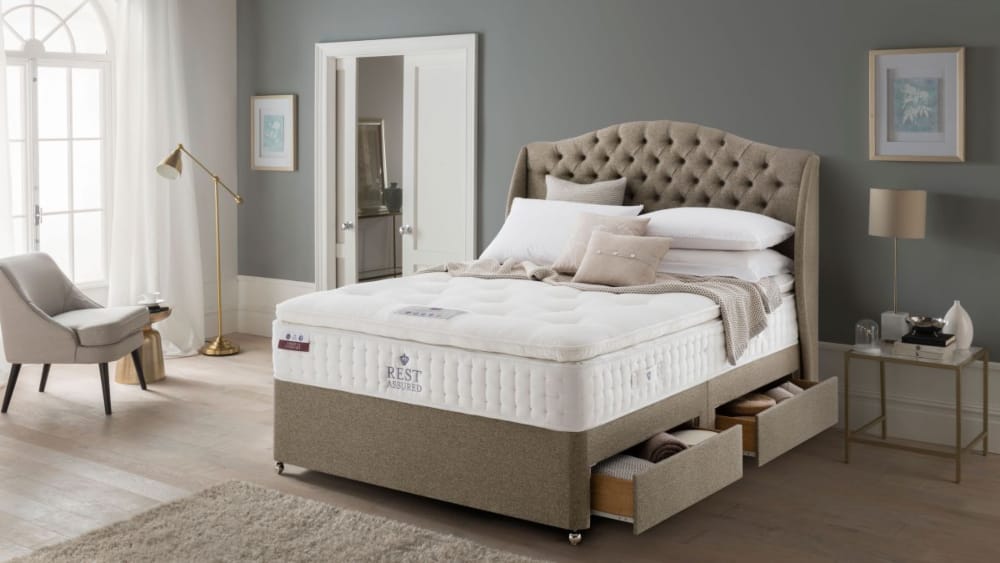 The second pick on this list is the Rest Assured Knowlton Pocket Sprung mattress. This is another hybrid option that combines 2,000 pocket springs with a 2.5cm latex comfort layer. This mattress is approved by Good Housekeeping and there are a few good reasons for that. To begin with, all Rest Assured mattresses are made in Lancashire by a company that has over 100 years of experience.
The mattress features a damask cover that is made of high-quality fabric and this mattress feels very premium. The zoned system is designed to support demanding areas of your body like your hips and shoulders and according to customer reviews, it works quite well. Finally, the mattress is breathable so it will sleep cool even during the summer. All Rest Assured mattresses come with a 5-year guarantee and if you want to get one, you will pay around £580 for a King one. It comes with a medium feel so it will suit those who look for comfort.
Best Value – Snoozel Green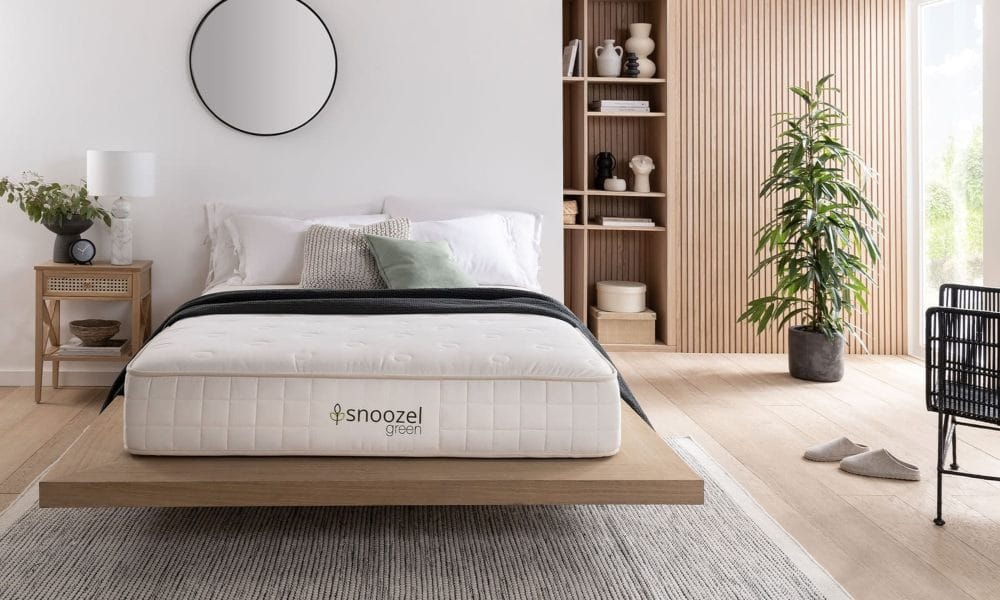 The third mattress on this list is the Snoozel Green mattress. This hybrid option is designed for those who look for a healthier lifestyle and prefer organic products. It combines latex foam with tall pocket springs and it comes with a medium feel. What is unique about this mattress is that all the materials used here are certified organic. These include latex, cotton and wool. If you buy one, you will also get a 5-year guarantee so you know you are covered for a long time. Additionally, you will get a 101-trial period so you have plenty of time to decide whether you want to keep it or not. It's available from the Snoozel Green website and you should prepare to pay around £900 for a King one.
Are latex mattresses worth the money?
This is a common question but in my opinion, the answer is yes. Latex is a superior material when compared to memory foam. Firstly, it sleeps cool and it's naturally hypoallergenic. Secondly, it has better pressure-relieving properties. But the main reason you should buy a latex mattress is that they are way more durable when compared to memory foam mattresses. All that comes with a cost but if you have the budget for that, a latex mattress can be a great option.
Best Premium – Relyon Latex Memory Plus 2000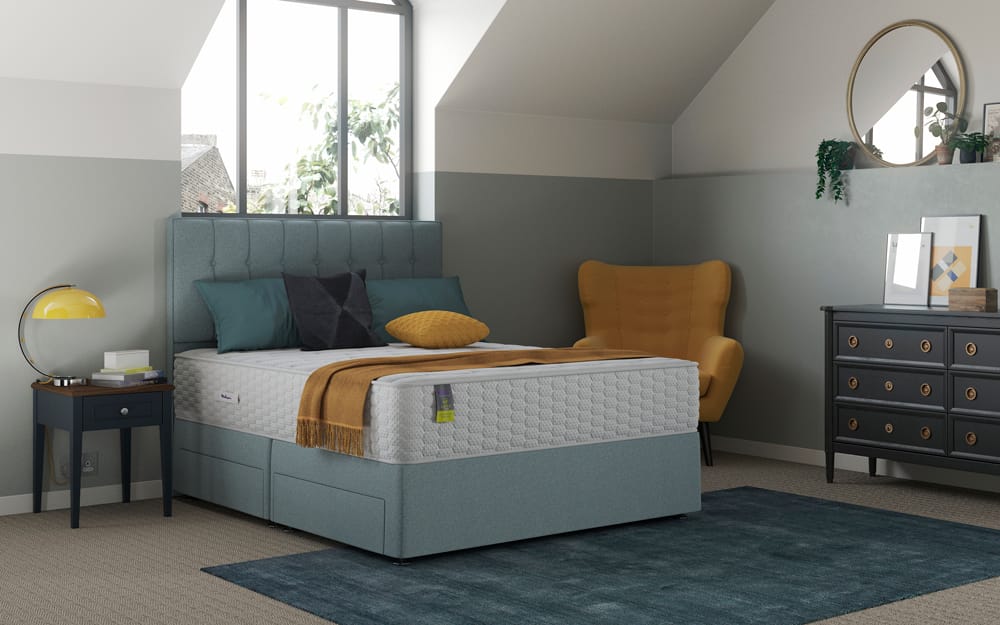 This is probably the best mattress on this list but unfortunately, it's not the cheapest one. The Relyon Latex Memory Plus 2000 Pocket mattress is a hybrid option that combines memory foam with natural latex and 2,000 pocket springs. It measures 33cm in height and it's designed for the most demanding sleepers. It features excellent pressure-relieving properties so if you suffer from a bad back, this can be an excellent choice. One of the unique features of this mattress is that it comes with the Edgemax Air system which helps with airflow but at the same time, it offers enhanced edge support. It comes with a medium feel and an 8-year guarantee. If you want to buy one, you will spend around £1,400 for a King one.
Why is latex so expensive?
Natural latex is expensive because it's a natural material (rubber). Unlike other synthetic types of foam, latex is created by processing natural rubber tree sap. This makes the production of latex foam quite expensive, especially when compared with memory foam. The world's leading producer of natural rubber is Thailand followed by Indonesia.
Best Latex-only – Dunlopillo Royal Sovereign Latex Core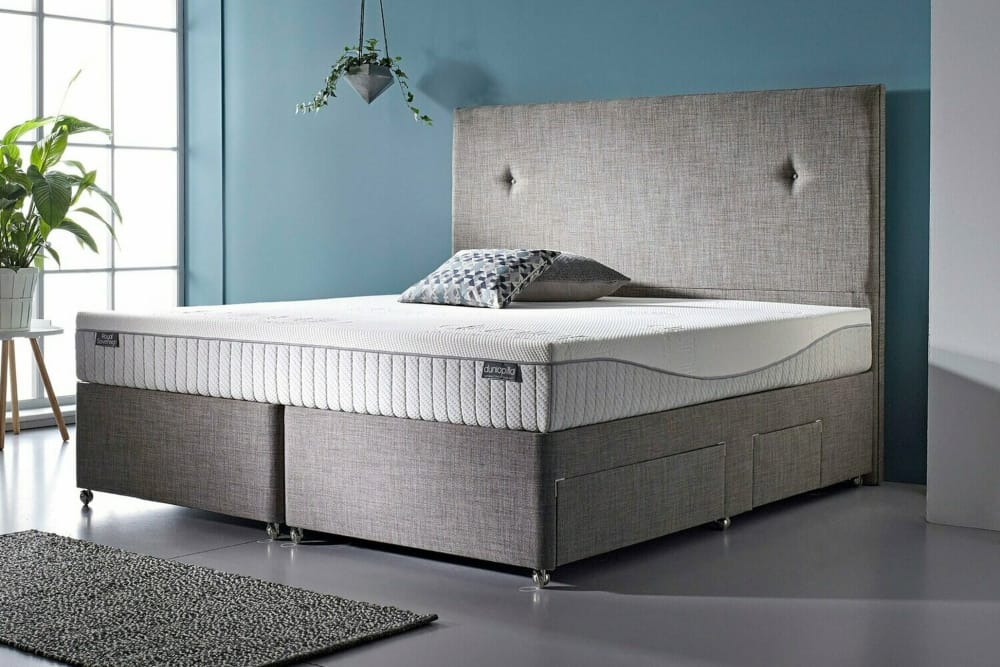 The Dunlopillo Royal Sovereign Latex Core Mattress is very different compared to the ones above. It's a proper latex mattress that has no springs. It features a 16cm 100% pure Dunlopillo latex core which is combined with 2 other foam layers. This mattress is a relatively thin one measuring 21cm in height. It features a 7-zone system that can provide your body with balanced support. In addition, the foam-only construction makes it completely noise-free. It comes with a medium feel and an 8-year guarantee. If you want to buy one, you should prepare to pay around £1,400 for a King one.