I have mentioned this many times but a good pillow is needed for a good sleep. There are so many options available these days that it can be really hard to find the right one for your needs. In this Simba Pure pillow review, I will talk about this interesting option and whether it's one you should consider.
Simba's Hybrid pillow is one of the best I have tried so I was really curious to see what they have done with their memory foam one. Mine arrived about 4 weeks ago so it's a good time now to write this review
Construction
The core of this pillow is made of 100% memory foam. It's designed to stay cool during sleep which is very important, especially during the summer months. To help with this, the Simba engineers added some cooling channels which help with the airflow. You can see how they work in the image below. The pillow feels solid and overall I think it's well-made.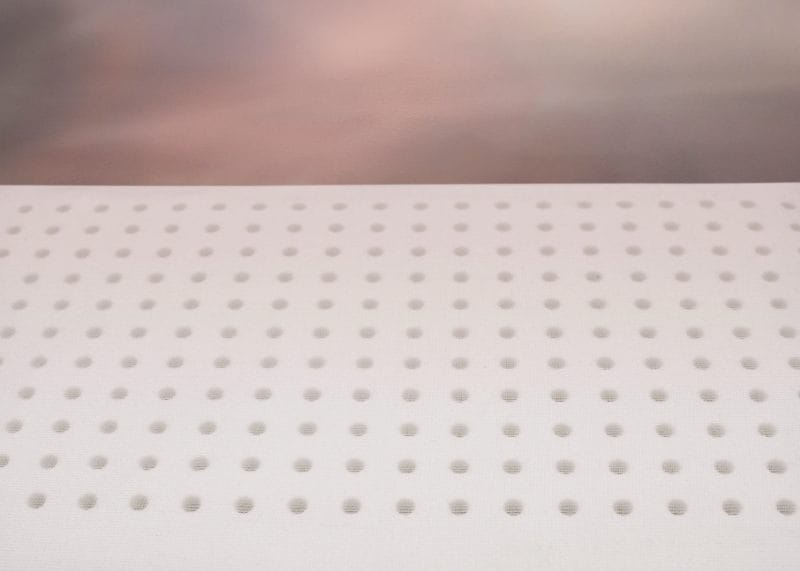 Cover
The cover of this pillow is made of 100% polyester. They chose this material because it's durable and breathable. You can also machine wash it at 40 degrees which means it's easy to maintain. It feels relatively soft but I felt it looks a bit plastic. The design of the cover features little hexagons that look great. I think that the cover is quite basic and Simba should have done a better job here. There are other materials they could have used (for example bamboo) that would make way more sense. At this price, I was expecting a better cover overall.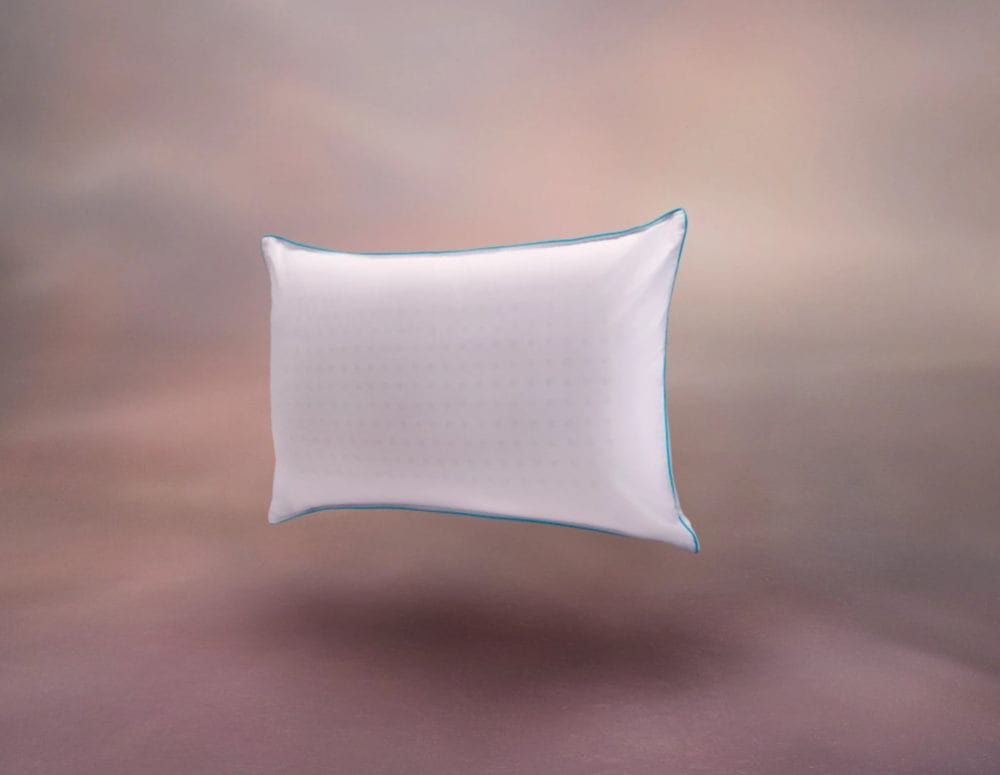 Support
These pillows have a straightforward design which is essentially a big piece of memory foam. This, in my opinion, is not the best way to make a pillow as it lacks versatility. Having said that, I felt that the foam is very supportive and I had an excellent sleep with it. That was not the case with my partner though and I feel that this pillow will be a hit or miss for many people. I personally like the firmer mattresses and pillows so if you fall into this category then this can be a great option for you.
The cooling channels do a great job too so you will definitely sleep cool. The height of this pillow is ideal for all sleeping positions. That is great as some pillows are too thick for the stomach position. Overall, I found this pillow quite supportive with a firmer feel and an ideal height.
Are Simba pillows worth it?
It's time now to complete this Simba Pure pillow review. I would say that it would be great for anyone looking for:
A firm pillow with great support.
A pillow that will stay cool during sleep.
A pillow from a reputable maker that comes with free delivery.
Although I personally liked this pillow, I think that they could have done a better job. If you really want a memory foam one I would probably look elsewhere. Eve and Panda are two options for different pockets that are way better than the Simba one. If you have any questions about this review, feel free to drop me a line.
POSITIVES
Very supportive
Good cooling system
NEGATIVES
Can be a bit firm for some
No trial period