If you have a good mattress and you want to upgrade from your old bed frame, you have come to the right place. After doing a lot of research, we managed to create this list of the best beds you can buy today in the UK. You will find 6 great options that will cover every need and most budgets. Without any further ado, let's move below to see this year's Best Beds Awards.
Best Overall – Emma Signature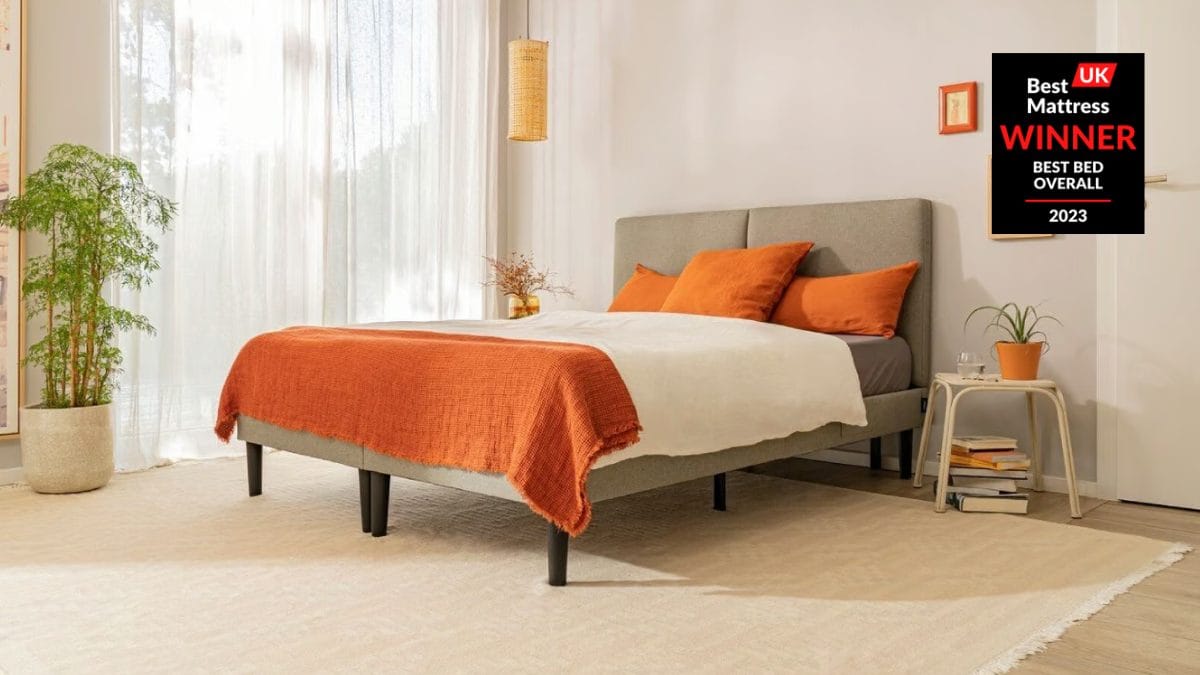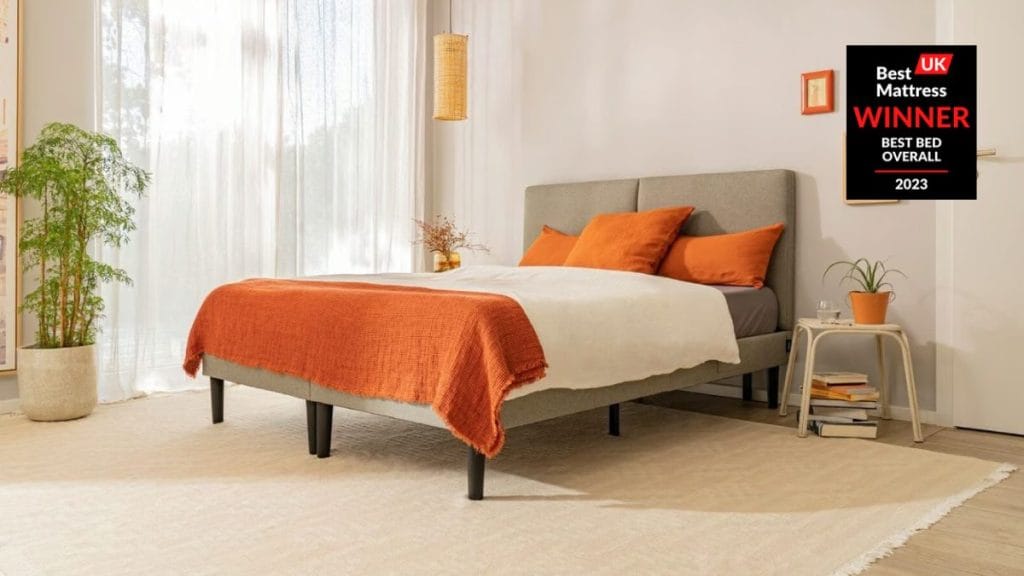 The Emma Signature has won the 'Best Bed Overall' Award for 2023. This Scandinavian-style frame will instantly improve the aesthetics of your bedroom but at the same time, it will improve the way you sleep. This is due to the integrated slatted frame that can properly support your mattress and allow it to perform at its best. This results in better pressure relief and comfort. The Signature bed is a very solid construction that is made of metal, plywood, foam filling and plastic.
The bed comes with free delivery and it's packed inside 3 boxes. Assembly is very easy and it will probably take you 40min to complete it. Additionally, this bed frame comes with a 200-night trial period and a 10-year guarantee. This is by far the best package out there and this shows why Emma is considered one of the best makers in the world. If you look for a high-quality frame that looks beautiful and comes with excellent service, look no further.
Best Storage Bed – Nectar Ottoman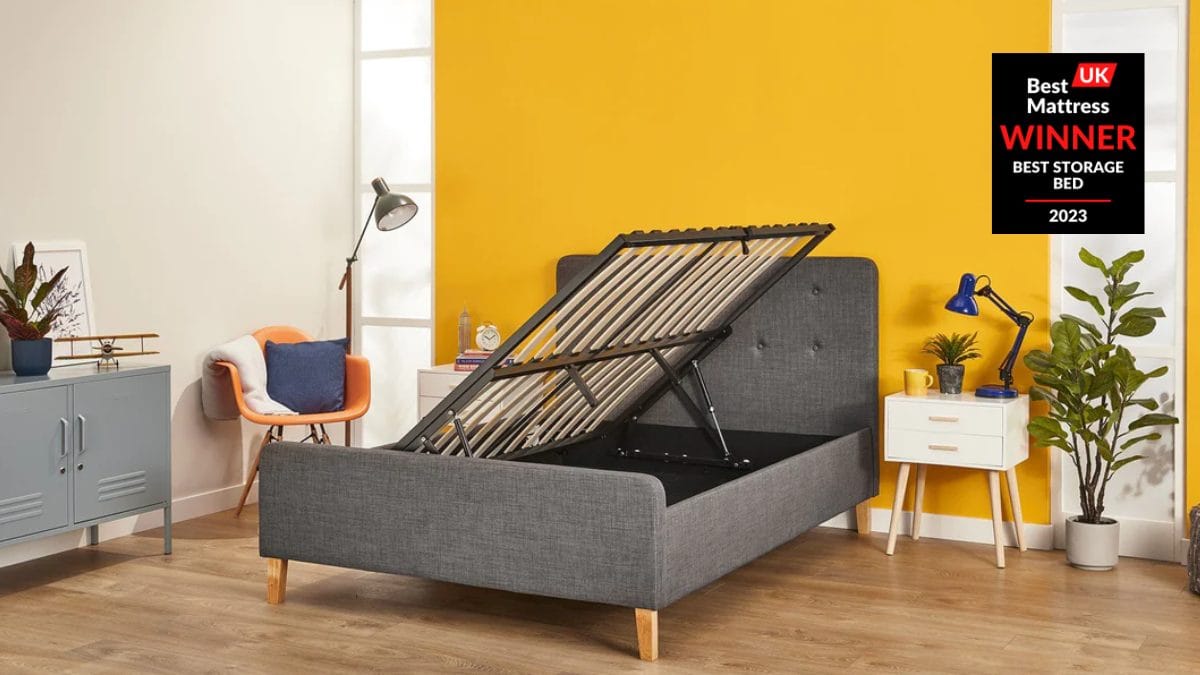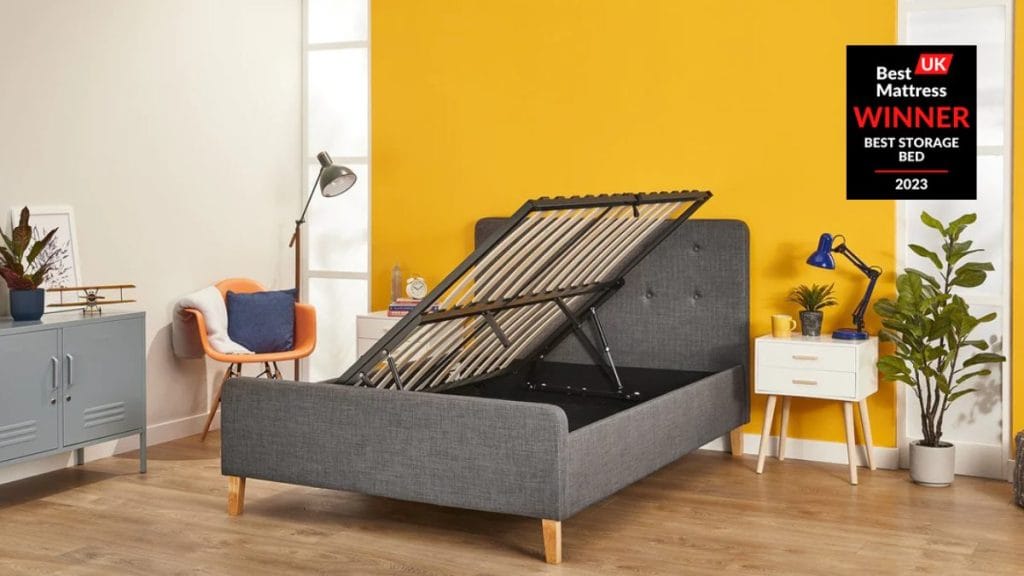 Nectar has won the 'Best Storage Bed' award for 2023. Many people are desperate for some extra storage space and Nectar decided to address this. The Nectar Ottoman bed features a side-lift mechanism that gives you easy access to a really big space that you can use to stash away anything you want. It has a 17cm height which makes it very versatile. Besides that, the bed also comes with durable slats so the mattress will be well-supported.
The Nectar Ottoman bed features a woven polyester upholstery and it features a modern design. It's available in 2 sizes and if you decide to buy it, you will get a 2-year guarantee. Nectar also offers a free named-day delivery service but you will have to assemble it yourself. Overall, this is a great storage bed that combines practicality with comfort.
Best Divan Bed – Emma Divan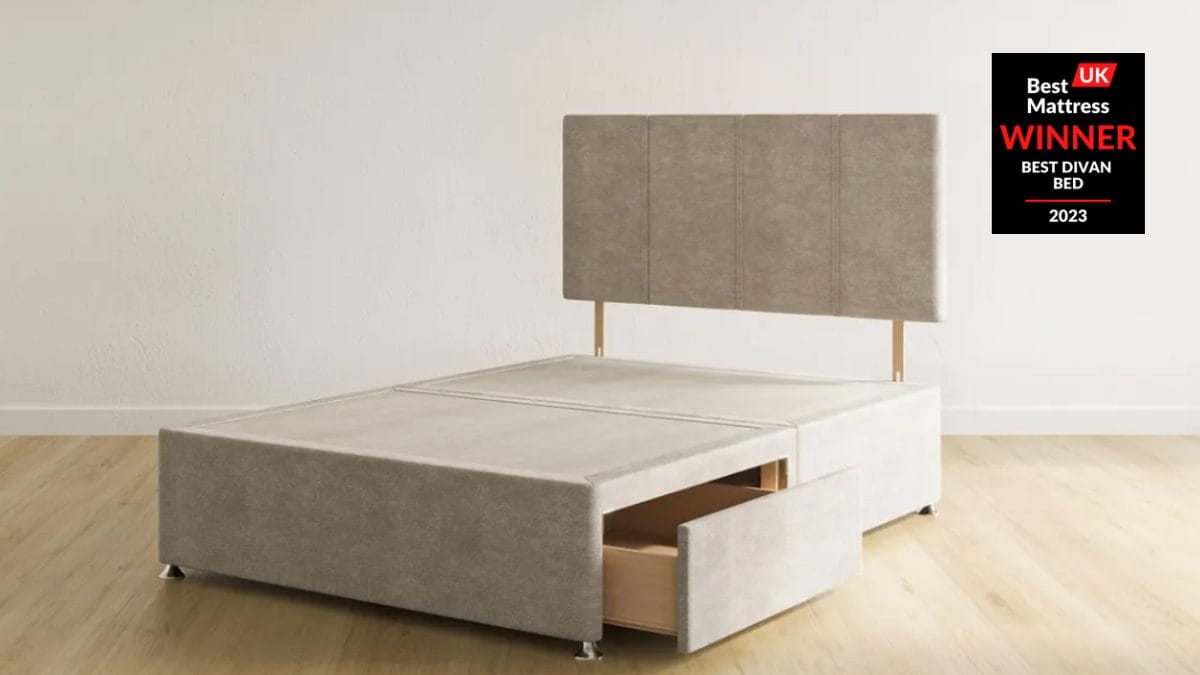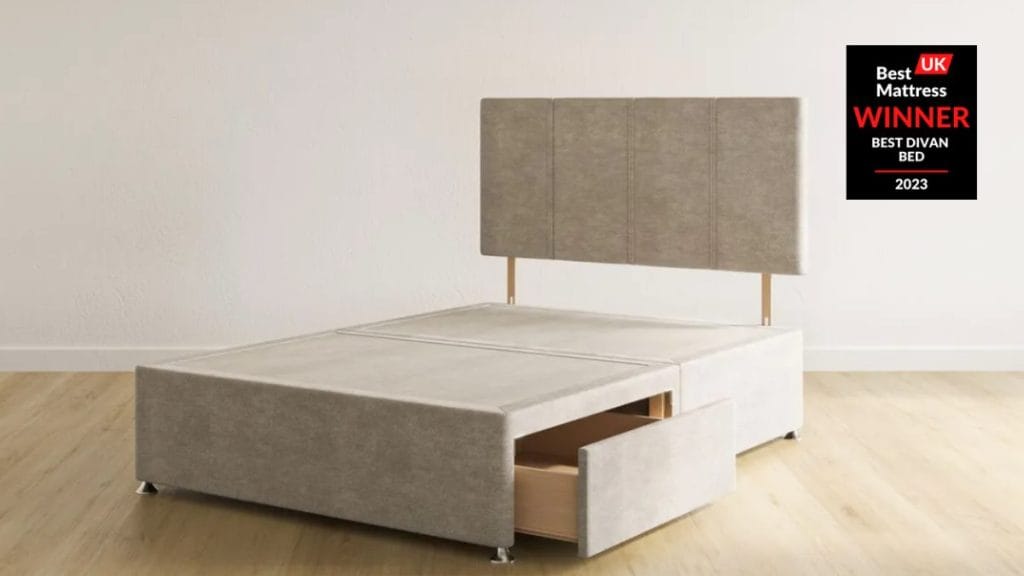 The 'Best Divan Bed' Award for 2023 goes to Emma Divan. This is a highly customizable option that allows you to design it according to your needs and taste. To be more precise, you can choose whether you want a headboard or not but also the colour. Moreover, you can add drawers, 2 or 4 that will allow you to store whatever you need. This is very practical and it's one of the main reasons that people prefer divan beds. The people at Emma made this bed with high-quality materials so you won't get disappointed. It's available in two colourways so you can choose the one that better fits your bedroom. You can get it in 3 sizes and it's built here in the UK.
Emma offers free delivery and a 200-night trial period for all bed frames. That means that you have more than 6 months to try it and decide later whether you are happy with it or not. The frame comes with a 2-year guarantee which could be longer in our opinion. Overall, this is a premium bed that allows full customization and that is hard to ignore.
Best Eco-Friendly – Emma Wooden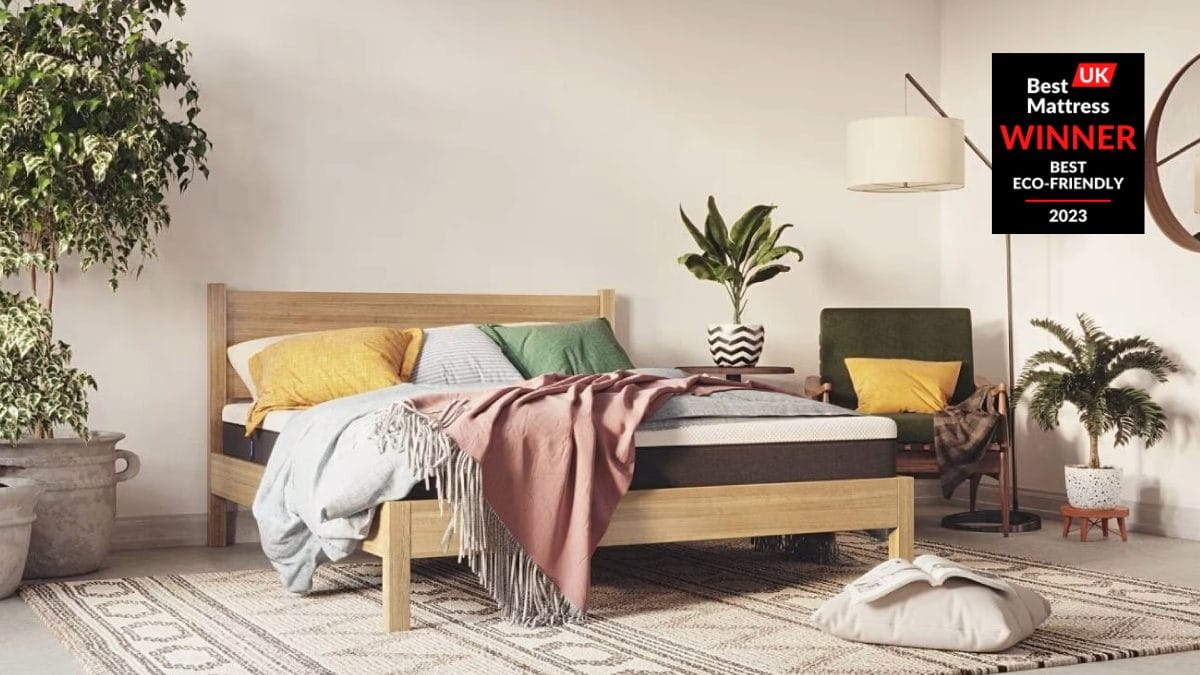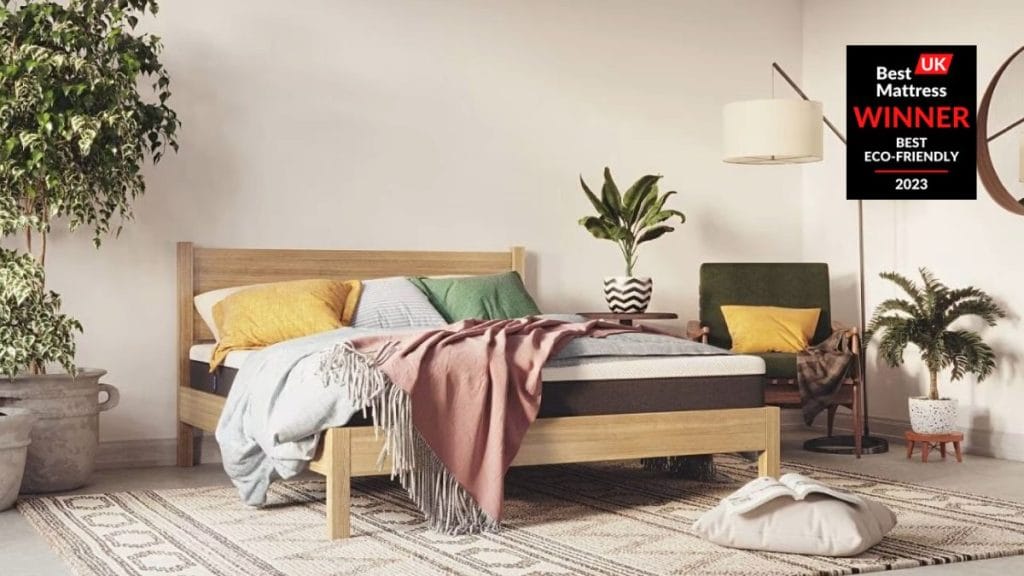 The 'Best Eco-Friendly Bed' award goes to Emma Wooden. This is the second frame on this list that comes from the German maker and it's an interesting one. As its name suggests, it's made of wood and it's a great choice for anyone looking for an eco-friendly option. All the materials used here are FSC certified and the bed features a design that will go well with any room.
If you decide to get one, you will have to assemble it by yourself but this process will only take you 15min. As you expect, the Emma Wooden comes with free delivery and a 3-year guarantee. Add a 200-night trial period and you have an excellent package here. Overall, this is a great all-rounder that will suit every sleeper that is environmentally conscious.
Best Luxury – Noa Venice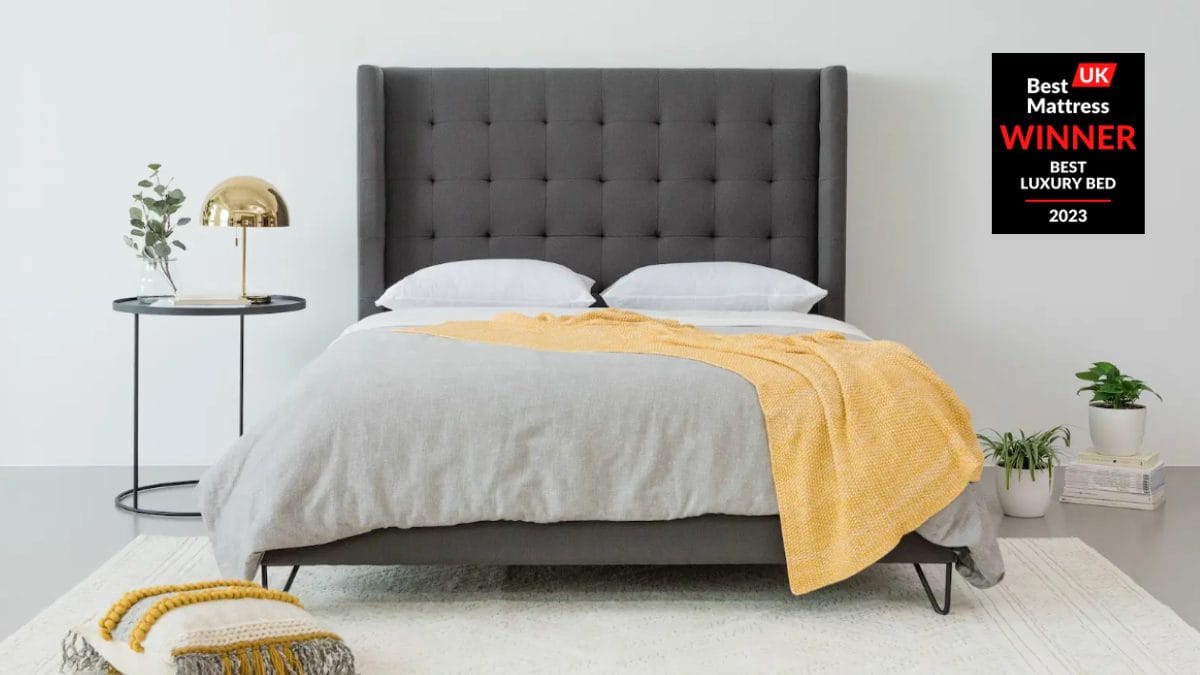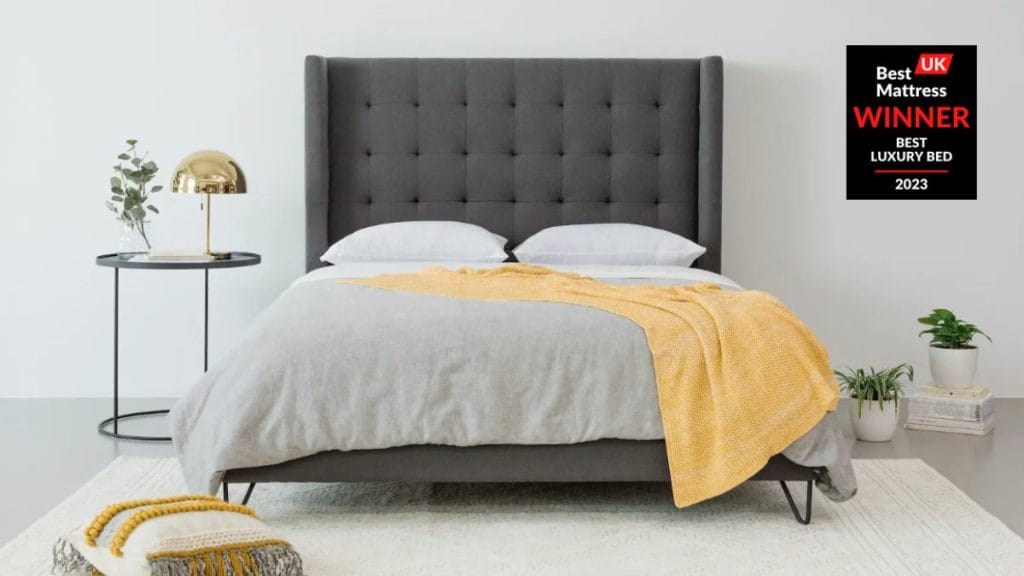 The Noa Venice is the 'Best Luxury Bed' for 2023. If you are familiar with this brand, you already know that they sell premium mattresses and beds. The Venice bed is probably the best representative of what they are doing and it's a very stylish piece of furniture. The headboard features a vertical line design which makes this bed look luxurious. It's available in 3 colourways so you have plenty of options to choose from.
The designers at Noa have added a high-quality slatted base that will support your mattress. This will ensure you get the most out of it which is essential for a good performance. The Venice bed comes with free delivery and a 1-year guarantee. This is a decent package but for such a brand we expected a longer guarantee. Overall, this is a fantastic bed frame that is built for those who look for great quality and aesthetics.
Best Tech – Simba Atlas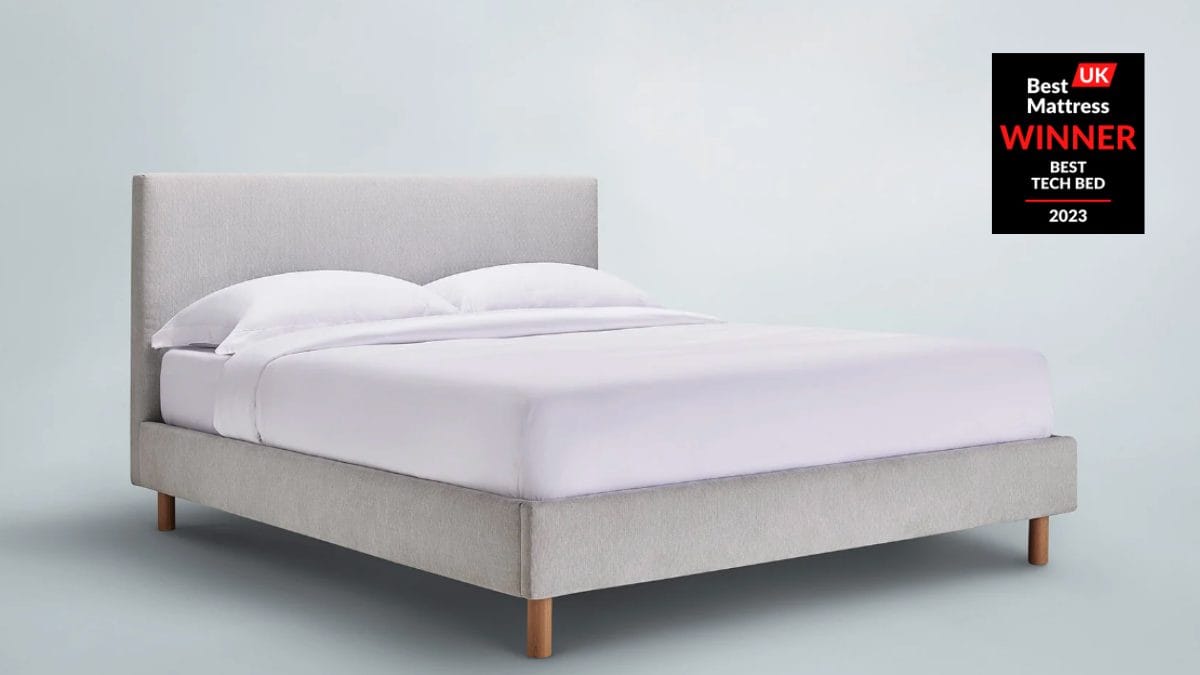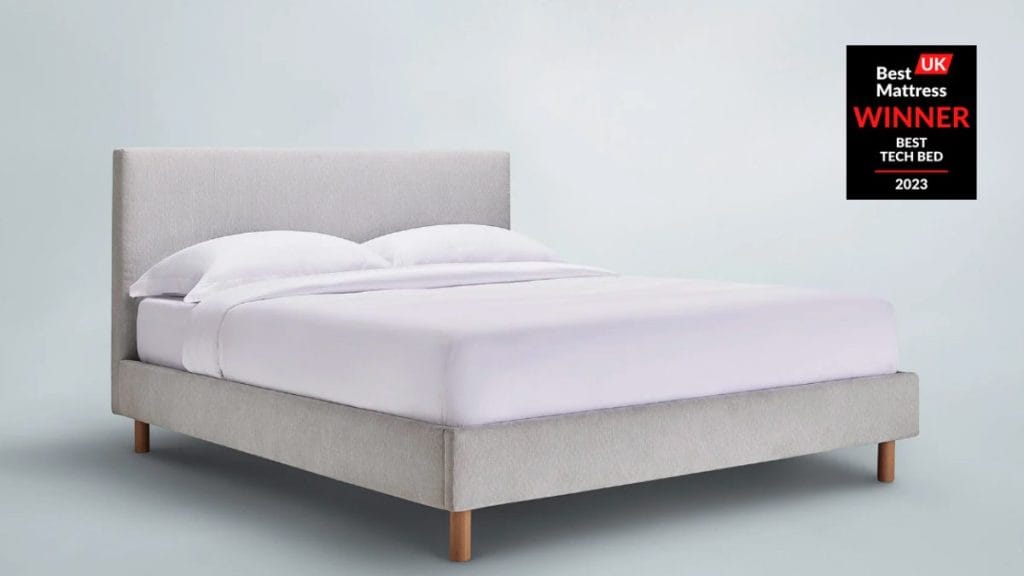 If you look for a bed frame that features great tech, you should definitely consider this bed frame from Simba. Available in three colours, it's a beautiful piece of furniture that will fit well in most bedrooms. This bed features the Simba Flex technology which is a slat system with responsive suspension. This can cushion your weight and relieve pressure in demanding areas like your hips and shoulders. Moreover, its design allows maximum airflow which is super important, especially during the summer months. The Simba Atlas bed is available in 3 sizes and it's fairly priced.
When you order one, you should expect free delivery but the assembly will be done by you. However, you shouldn't worry about it as it will only take you 15min to complete it and you need no tools! The Atlas bed comes with a 10-year guarantee that will cover you for a long time. Moreover, you will also get a 200-nights trial period that allows you to try it and decide later whether you want to keep it or not. Overall, this is a well-designed frame that is built with great technology.
If you still need help finding the best beds in the UK, please don't hesitate to contact us and we will try to help you out. As we are really busy, we will come back to you the soonest as we can.