In this Emma Premium Microfibre Pillow review, I will talk about this latest release from the German maker that promises a bespoke sleeping experience. After seeing great success with their Emma Original pillow, they decided it was time to release a second one that follows a different approach.
The Premium Microfibre pillow is an adjustable one and it allows you to customise it according to your needs. It measures 50 x 70cm so it's a relatively big pillow. It comes with a 200-night trial period that gives you more than 6 months to try it and decide later whether you are happy with it or not. If you want to return it, all you have to do is contact them and they will arrange everything for you. That makes this pillow a safe option for all those who are hesitant to buy a pillow online. My pillow arrived about a month ago so it's a good time now to move to the full review below.
Construction
When designing this pillow, they wanted to make it adjustable so they came up with the idea of putting 2 smaller pillows inside a bigger one. This is how the Emma Premium Microfibre pillow was born and I think that this is an innovative design. The first pillow is filled with a larger amount of microfibre filling so it's more supportive and it has a higher loft. The second pillow has less filling and it's designed for those who look for comfort. According to your needs, you can choose to use any combination so you will probably find the right recipe for you.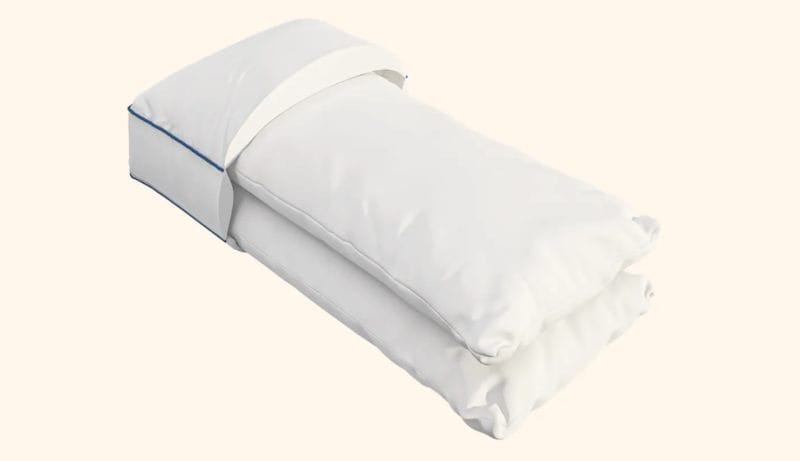 The filling is made of 100% polyester which is an eco-friendly material. All the materials used to make this pillow follow the OEKO-TEX Standard 100. That means that it contains no harmful substances so it's safe for the human body. Overall, I found this pillow to be well-made and I think Emma did a good job here.
Cover
The cover of the Emma Premium Microfibre is made of an UltraDry fabric that is very breathable and has the ability to regulate the body's heat. This material feels soft but it's quite durable and it seems that it will last for years. It also has the ability to retain its shape which is important for an adjustable pillow like this one. The cover has a contemporary design and it features a clean white look. The cover is removable but if you want to clean it you don't have to remove it. Instead, you can place the whole pillow inside the washing machine. For me, this is a great feature as I prefer to keep my pillows fresh and clean. Overall, the cover is nice so no complaints at all.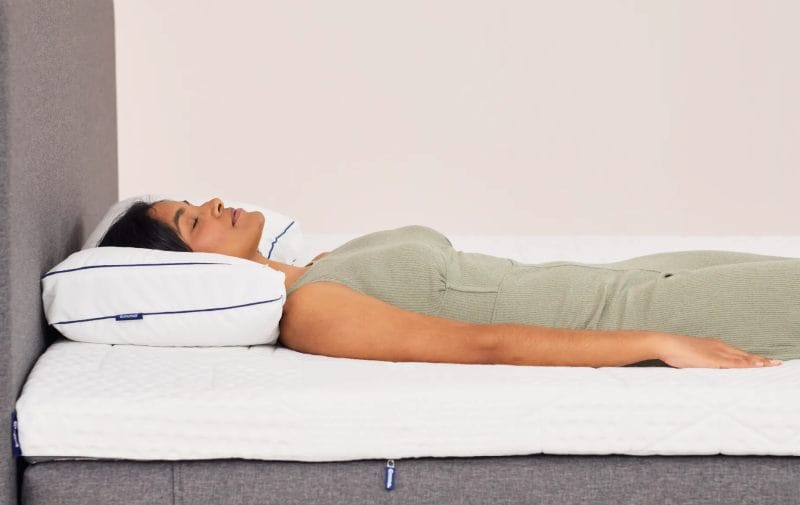 Support
The most important thing to consider before buying your next pillow is the position you prefer to sleep. According to that, you should choose the right loft to suit your sleeping style. This is what Emma had in mind when they were designing this pillow which can be adjusted to create the perfect loft for you. I am a stomach sleeper so I used only one internal pillow and this worked great for me. The microfibre filling is supportive and my neck and head rested well during the night. I also tried this pillow with both inserts inside it and it was great for the side position. Overall, it's a good all-rounder and I think it will suit most sleepers.
Is the Emma Premium Microfibre pillow any good?
I am ready now to complete this Emma Premium Microfibre pillow review and share my final thoughts with you. Emma created another great adjustable pillow that is designed mainly for those who look for extra comfort. It has this cloud-like feeling that some might seek and it will suit every type of sleeper. The pillow comes with a 200-night trial period that makes it way easier to buy it. I personally liked it a lot and it's a pillow I would recommend.
Emma Premium Microfibre Pillow Review
PROS
Adjustable height
Very comfortable
200-night trial period
CONS
Not the cheapest in the market