If you look for a value-for-money option, you should definitely read my Origin Hybrid mattress review. For those that don't know this brand, Origin was founded in Germany back in 2018. Since then, they have expanded to 8 countries, including the UK.
The Origin Hybrid mattress is their first one and it combines memory foam with pocket springs. As you expect, this is another boxed mattress so it will be delivered directly to your door. Mine came almost a week ago so it's time now to move to the full review below.
40% OFF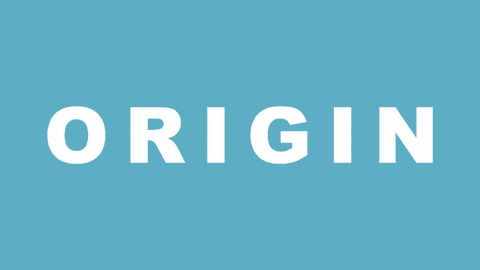 Origin Mattress
Up to 40% off mattresses at Origin
What is this mattress made of?
The Origin Hybrid mattress features 5 layers plus the cover. In detail, these are:
An HexaGrid™ layer that has the ability to alleviate pain in your back. It does that by taking the pressure off your joints. Additionally, it promotes correct spinal alignment.
An Australian wool layer that has excellent pressure-relieving properties. It's not a coincidence that is considered a natural memory foam replacement. Wool can regulate heat so it's ideal for the British climate.
A natural bamboo foam layer that connects the upper foam layers with the pocket springs.
An innovative edge support system that improves the overall performance of this mattress.
A layer made of antigravity pocket springs that can provide your body with the needed support. These pocket springs are designed to minimise motion transfer.
This mattress measures 27cm in height so you will be able to use your old sheets. All foams used here follow the CertiPUR-US standards so you know that they don't contain any harmful substances. The picture below shows the position of every layer.

Is this a good cover?
The cover of this mattress is definitely one of its strengths. It's made of Tencel and that is one of my favourite fabrics. If you are not very familiar with it, Tencel is an eco-friendly material that is made of wood pulp. It's very breathable and it's naturally anti-dustmite and anti-bacterial. All these properties make it an ideal option and the people at Origin chose wisely here.
The cover feels soft and it looks of great quality. It comes with a modern design that features a grey colour on the sides and a white top. Unfortunately, this is not machine washable and this is the only thing I don't like about it. Overall, this is a great cover and they did a great job here.
How firm is this mattress?
I would like now to continue with this Origin Hybrid mattress review and talk about its feel. This is a mattress that is designed to suit most sleepers so it comes with a medium-firm feel. If I use my virtual scale here, I would say it's a 6.5 with 10 being really firm. Let's talk now about the different sleeping positions.

Starting from the back position, the mattress distributed my weight evenly and I was comfortable in this position. Support was great and the mattress did a good job with my spine.
Turning to the side position, the springs adjusted quickly and sinkage increased. This allowed my spine to align correctly.
Finally, moving to the front position, the sleeping surface was firm enough for this position. The mattress did a good job supporting my hips and shoulder and overall, I felt that the Origin mattress is a great all-rounder.
If you share your bed with a partner, this mattress comes with minimal motion transfer so it can be a good choice for couples. Moreover, the edge support is great so it will be easy to get in and out of bed.
What type of bed should I use with this mattress?
This mattress is a versatile one so all you have to do is place it on a flat surface that can provide it with plenty of support. This will allow it to perform at its best. I use a slatted frame that is ideal for airflow but you can also use a platform bed or a box spring. In the case you decide to use a slatted frame, you should make sure that the distance between each slat is no longer than 7cm.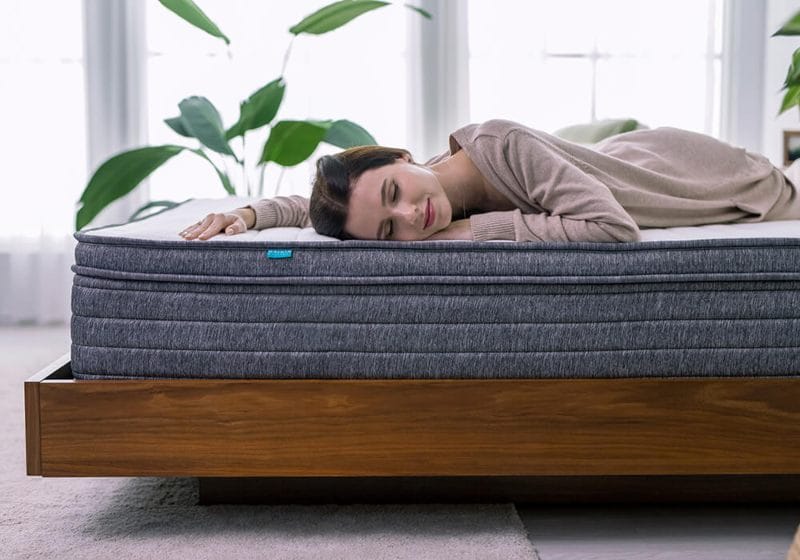 Can I try the Origin Hybrid mattress?
If you are unsure about buying a mattress online, I have great news for you! All Origin mattresses come with a 200-night trial period that gives you more than 6 months to try it and decide later whether you want to keep it or not. In case you are not happy with it, you can return it and they will give you a full refund. Returns are free and you don't have to keep the original packaging to be able to do it. All returned mattresses are donated to the British Heart Foundation and that is an amazing gesture from the people at Origin.
Besides that, you will also get a 15-year guarantee that will cover you for a very long time. This is one of the best guarantees offered in the UK and this is great to see here. Overall, this is one of the best packages out there.
Will I get a free delivery?
If you decide to buy an Origin mattress, you will get free delivery for all sizes. They offer a fast service so you will have your mattress within 2-6 business working days. In my case, it was 3 days and I remind you that I live in London. The whole process was straightforward and I was well informed throughout the process. The box came in great condition and the courier was polite. Overall, they offer a great service here so no complaints at all.
How much will this cost me?
The Origin Hybrid mattress is available in 5 sizes so you have a number of options to choose from. The smaller size (Single) will cost you £699 with the bigger size (Super King) selling for £1,100. However, the people at Origin run frequent promotions so you won't have to pay the full price. For example, at the moment of writing, there was a 50% off promotion. If you want to find out about the available sizes and their prices, you can look at the table below.
| | | |
| --- | --- | --- |
| SIZE | DIMENSIONS | PRICE |
| Single | 90 x 190 x 25 cm | £699 |
| Small Double | 120 x 190 x 25 cm | £719 |
| Double | 135 x 190 x 25 cm | £769 |
| King | 150 x 200 x 25 cm | £899 |
| Super King | 180 x 200 x 25 cm | £1,100 |
Is the Origin Hybrid a mattress I should consider?
The time has come now to complete this Origin Hybrid mattress review and share my final thoughts about it. In my opinion, this will be a good option for those looking for:
A hybrid mattress that is good for all sleeping positions.
A value-for-money mattress that doesn't lack quality.
A mattress that comes with excellent service and support.
If you look for all of these, the Origin Hybrid mattress should be one to consider. It's a great new addition to the UK market so if you look for a great all-rounder, this is a mattress that should be high on your list.
40% OFF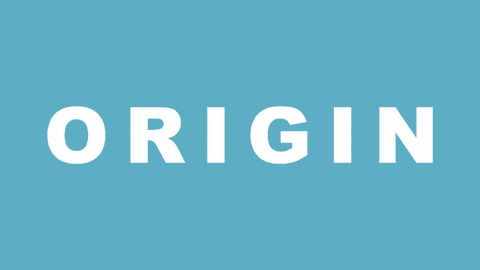 Origin Mattress
Up to 40% off mattresses at Origin
Origin Hybrid Mattress Review
PROS
Good for all sleeping positions
Tencel cover
200-night trial period
CONS
Cover is not removable