In this Snoozel Green pillow review, I will talk about this interesting option from this young maker. If you have never heard of this brand before, Snoozel Green was created with the mission to offer sleepers products that are made with natural materials.
After writing about the Snoozel Green mattress, I felt that I should also talk about their pillow which looks quite promising. What is special about it is the fact it's available in two shapes (elliptical or contoured). This allows sleepers to get a more customized experience and this is something I like a lot. It's time now to move to the full review and learn more about this option.
Construction
This pillow has a straightforward design and it's made entirely of one piece of latex. Since this is an all-natural pillow, they use GOLS-certified latex. To make it more breathable, the engineers at Snoozel Green have drilled some holes that increase airflow. As I have mentioned before the pillow comes in two shapes that have different dimensions. The elliptical pillow measures 70 x 40 x 13 cm and the contour pillow measures 60 x 40 x 12/10 cm. Overall, this is a high-quality core and they did a good job here.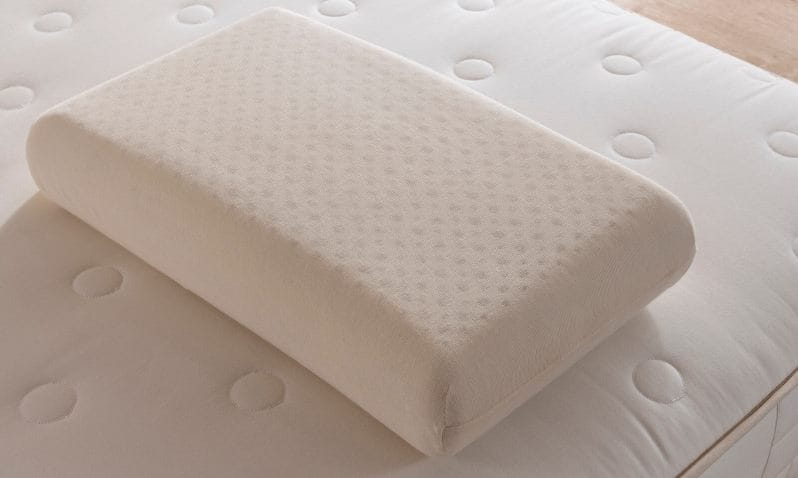 Cover
The cover of this pillow is made of 100% organic cotton which is a material that has great properties. As expected, they used certified organic cotton here and that says a lot about what they try to achieve here. Cotton is a breathable material and it's naturally hypoallergenic. Moreover, it feels soft and is very gentle on the skin. To keep it natural, they kept it unbleached so you should not expect a pure white colour. However, I personally love this colour and I feel it looks really classy. Overall, this is a high-quality cover so no complaints at all.
Support
This pillow is available in two shapes so before you buy one, you should first think of your sleeping habits. If you sleep predominantly on your back and side, you should probably look at the contour pillow. If you are more of a combo sleeper, the elliptical one can be a better choice. The latex core is supportive so your neck and head will feel rested every morning. Additionally, latex is known for its pressure-relieving properties which make this pillow a great choice for sleepers with bad necks. Overall, the people at Snoozel Green managed to build a great pillow here that will satisfy even the more demanding sleepers.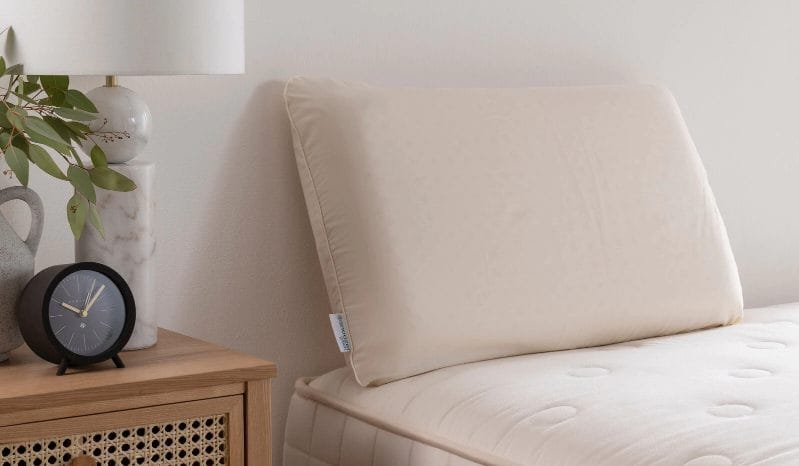 Is this a good pillow?
This is always a tough question to answer but I will do my best now that I am about to complete this Snoozel Green pillow review. I think that this would be a great fit for everyone looking for:
An all-natural pillow that is available in 2 shapes.
A very supportive latex pillow.
A pillow that comes with free delivery.
If this is what you look for, the Snoozel Green pillow should be high on your list. Finding a good latex pillow is not very easy and this is something that needs to be highlighted here. Moreover, this pillow is fairly priced and at £65, it seems like a true bargain. The lack of a trial period can be an issue for some people but overall, this is a great new latex option.
Snoozel Green Pillow Review
PROS
Natural materials
Available in two shapes
Free delivery