Simba is one of the more established brands here in the UK and they recently introduced their pillow series. In this Simba Hybrid pillow review, I will talk about this fantastic new entry and whether it is worth buying.
After developing the fantastic Simba mattress, they decided to develop more products. This is how the Simba Hybrid pillow was born and I was really curious to see it in real life. My pillow arrived a few weeks ago so I am now ready to share my thoughts with you. The pillow is made in the UK and comes in a nice carton box. It measures 45 x 65 x 18 cm but the height is adjustable (more on this later). The design of this pillow is a bit 'futuristic' and I personally loved it! It's time now to move to the full review.
Construction
Simba designed their Hybrid pillow to achieve three things. They wanted a pillow with adjustable height that offers both support and comfort and a pillow that allows the air to flow freely. For this reason, they used Nanocubes made of Visco foam which is widely known as memory foam. You can have a look at the image below to see how they look. The Nanocubes offer the needed pressure relief and support but also allow you to change the height of this pillow according to your needs. Simply remove as many Nanocubes as you want to achieve the ideal height. It's a simple yet very clever system. I think that overall Simba did a very good job here!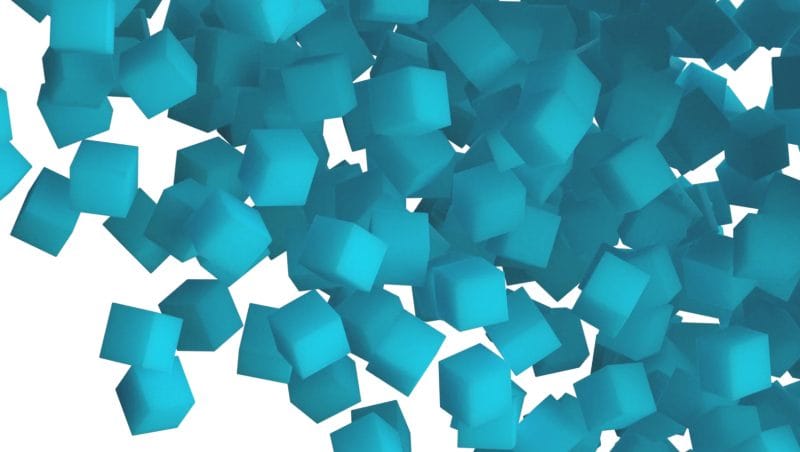 Cover
The cover of the Simba Hybrid pillow is probably the highlight here. Firstly, it looks amazing! The design is clean, modern and a bit 'futuristic. The top part is white with the sides featuring a cool silver colour. On the sides of the pillow, some ventilation panels help the air to flow freely so the pillow stays cool during the night. This is a very straightforward system that works very well. The cover is made of 100% cotton and it is removable. You can machine wash it at 40 degrees so it's very easy to keep this pillow clean and fresh. Overall, Simba did a really good job here.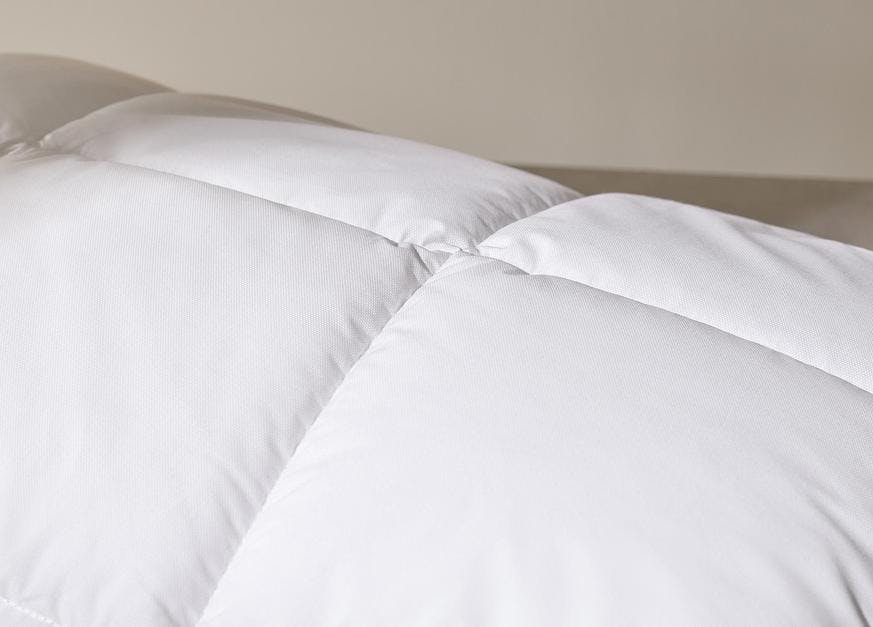 Support
I have mentioned this quite a lot but I truly believe that the height of our pillow should follow our sleeping habits. That is why I loved this pillow so much because I could adjust the height based on my needs. I am a stomach sleeper so I want my pillow to be around 10cm in height. So I removed a number of Nanocubes and I got the height that I wanted. Sleeping on my stomach with the Simba Hybrid pillow I felt really well supported and it was very comfortable. The same happened when I turned on my side or back. Simba did a really good job here and I was very happy. The Visco Nanocubes adjusted well to my neck and head and the pressure relief was there. However, I didn't experience the same relief as other memory foam pillows which use bigger Visco pieces like Eve for example. But Simba was the most comfortable pillow that I have tried so far so if comfort is what you are going for then this is your pillow.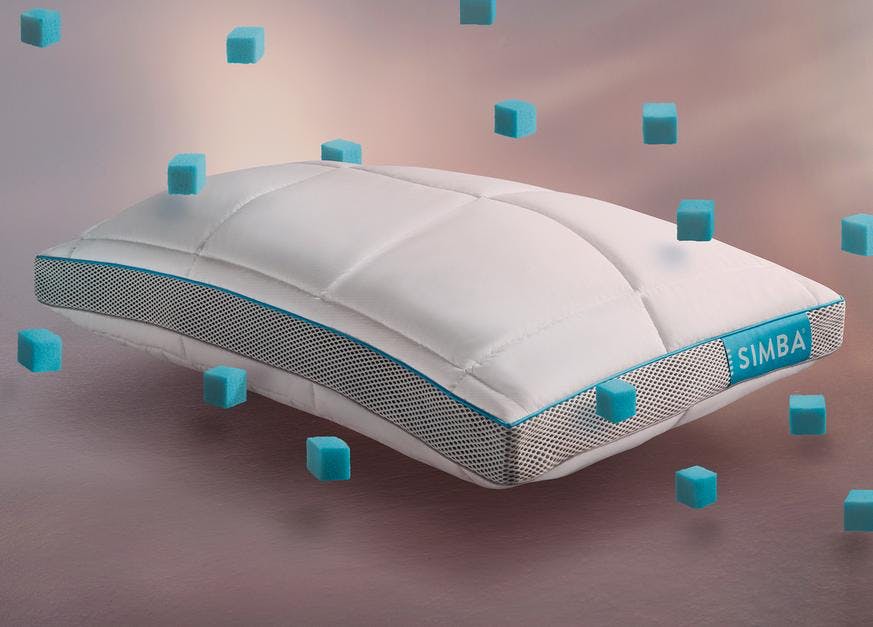 Is the Simba Hybrid pillow for me?
After completing this Simba Hybrid pillow review, it's time to share my final thoughts with you. Overall, I was impressed by this pillow and I think that it is a great choice for everyone looking for:
A pillow that has adjustable height and an excellent cooling system.
A high-quality pillow that features the latest technology.
A pillow designed in the UK by a reputable maker that is designed to give you great comfort.
If you are looking for all these then the Simba pillow should be very high on your list. It is probably the most comfortable pillow I have tried and I definitely recommend it to anyone looking for absolute comfort at a fair price.
If you have any questions about this review, feel free to drop me a line.
Simba Hybrid Pillow Review
POSITIVES
Extremely comfortable
Excellent cooling system
High quality materials
NEGATIVES
Could do with some more pressure relief