Eve is one of the most famous companies here in the UK, making rolled mattresses for years now. Their first and best mattress, in my opinion, was the Eve Original. You can find the full review here. But recently they decided to develop another one! In my Eve Premium mattress review, I will talk about their attempt to enter the premium mattress segment and whether this was a successful one.
The concept remains the same here and this mattress comes packed in a box. They also stuck to their expertise so this is a memory foam mattress. This is an interesting approach as most premium mattresses are hybrid. It's a very thick mattress (28cm in height) which is great especially since they want to offer the extra luxury feel with this one. Just like any other rolled mattress, this will have a strange smell at the beginning but it will wear off after a couple of days. My mattress came almost 4 weeks ago so it's a good time now to write this review.
50% OFF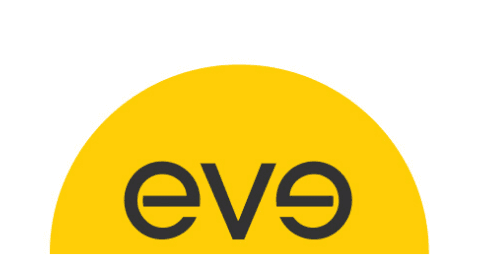 Eve Mattress
50% off premium memory foam mattresses at Eve
50% off premium memory foam mattresses at Eve
Show Less
What is an Eve Premium mattress made of?
The Eve Premium mattress is made of a total of 4 layers. These are:
Top Layer: A floatfoam layer which is their latest development. It creates this 'floating feeling' and provides your body with pressure relief. It's also very breathable to keep the mattress cool during sleep.
Middle Layer: A memory foam layer that helps your body get the needed pressure relief. It's infused with graphite which removes heat from your body when needed.
Middle Layer: A support foam layer that as its name suggests provides your body and spine with the needed support. It's firmer than the 2 top layers.
Bottom Layer: A base foam layer that is there to keep the mattress altogether. Eve designed tiny zone cuts to help with the hip and shoulder areas.
In the picture below, you can have a better look at the Eve Premium layers.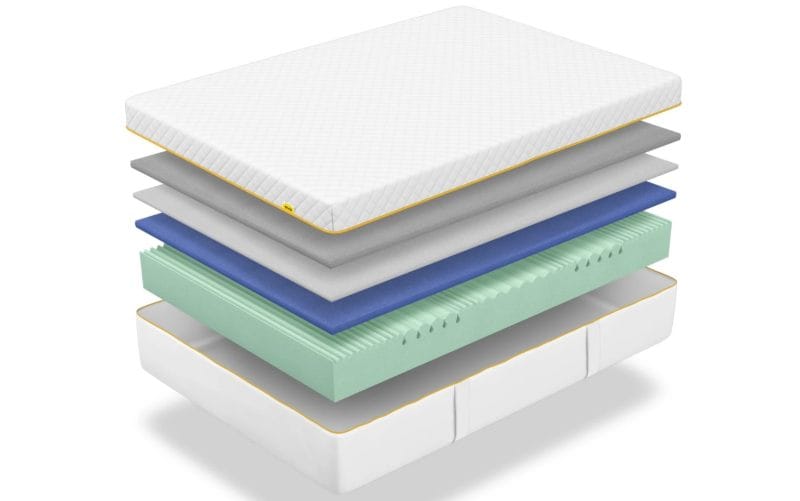 What is the cover made of?
The cover of this mattress is a very interesting one. The top part is made of luxuriously thick and quilted fabric. They have added a silver lining which makes it antibacterial and antimicrobial. This is very clever thinking by Eve and it's something I have never seen before. The cover feels soft and it looks really premium.
At the bottom of the cover, they placed handles which help a lot with the moving of the mattress. Moreover, anti-slip elements are placed at the bottom which helps to keep the mattress in place. These two details make the difference and I love how much thought was put into the design of the cover. The top panel is removable and you can machine wash it at 40°. This is great as it's super easy to keep this clean. Overall, I genuinely loved this cover and I think Eve did an excellent job here.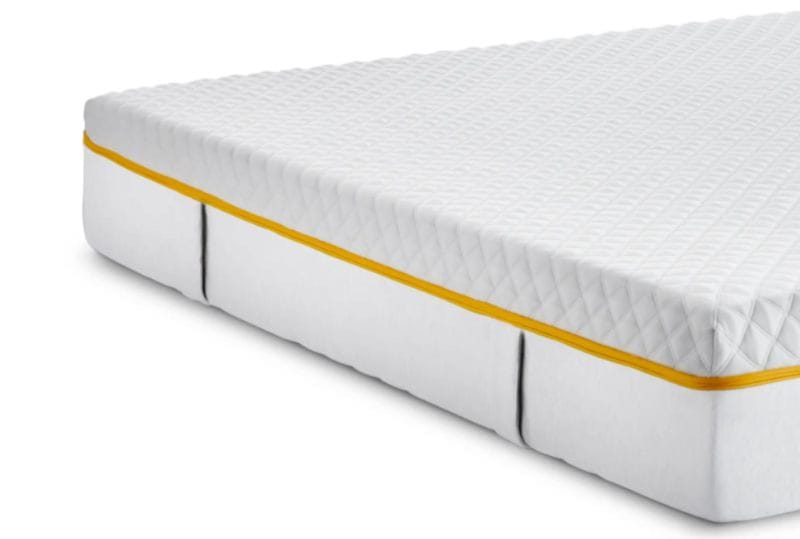 How firm is the Eve Premium mattress?
Eve stuck to their original recipe so this mattress has a medium-firm feel. It feels slightly softer than the Eve Original and if I use my virtual scale here I would say it's a 6.5 with 10 being really firm. I would like now to talk about the different sleeping positions and how this mattress performed.

Starting from the back position, the two top foam layers did a good job of providing my body with loads of comfort. Eve claims this mattress offers a 'floating feeling' and I must admit it feels different. You won't get the traditional 'hugging' feeling, instead, you will get something in the middle. It definitely feels very comfortable but some might not like it. I also felt that the pressure relief was adequate in this position and my spine was properly aligned.
Moving to the side position, I felt that the mattress reacted quickly considering it's a foam one. My Sinkage increased to allow my spine to rest properly and in general, I felt quite comfortable. The top softer layers ensure you won't feel any pain in the shoulder and hip areas. Although it was a good feeling overall, I felt that the sinkage was not ideal for perfect spine alignment. This might vary depending on your weight.
Finally, turning to the stomach position I felt that the mattress supported me where it was needed. My hips and chest were in the right position for good spine alignment. I also felt enough pressure relief and in general, the mattress performed very well in this position.
One area in which this mattress excels is movement transfer. With all these foam layers they have managed to minimize it which means this is an excellent choice for couples. Eve Premium also has good edge support which is expected from such a solid construction.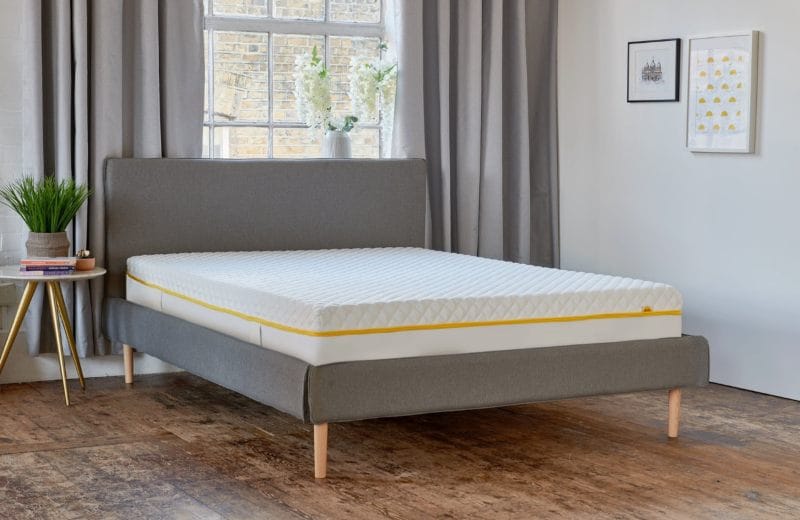 What type of bed to use with this mattress?
The Eve Premium mattress doesn't need a special setup. You can place it on any flat surface including your floor. However, I would suggest you use a base or a divan. If you use slats, you should make sure the distance between them is no longer than 8cm. The mattress is not available in many sizes so you might not find the one that fits your old base. This will hopefully change in the near future.
How will it be delivered?
The people at Eve wanted to make a premium mattress and this doesn't stop with a good product. For this reason, they have decided to offer a free delivery service. I got my mattress within 3 days and communication was great. The courier arrived on time and he was very kind and polite. The whole experience was smooth and straightforward. With more and more makers offering fast delivery, Eve had no option but to follow too. I am really glad they did and overall I was really happy with them.
Does the Eve Premium come with a trial period?
The Eve Premium mattress comes with a 10-year guarantee which is what we expect these days from all these rolled mattresses. Of course, we should not take this for granted and this is still a great feature. You will also get a 365-night trial period which allows you to test the mattress before you commit to keeping it. If you are not happy with your purchase, you can return it for free and get a full refund. You don't need the original packaging to be able to return it so you can get rid of it when you unpack it. Overall, Eve does a good job here so no complaints at all.
How much does it cost?
The mattress is available in 3 sizes. Unfortunately, there are no EU ones and hopefully, Eve will add more sizes in the near future. The smaller (Double) goes for £999 with the bigger ( Super King) selling for £1,299. The table below has detailed information about the pricing of this mattress.
| | | |
| --- | --- | --- |
| SIZE | DIMENSIONS | PRICE |
| Double | 135 x 190 x 28cm | £999 |
| King | 150 x 200 x 28cm | £1,199 |
| Super King | 180 x 200 x 28cm | £1,299 |
Is the Eve Premium mattress any good?
It's time now to finish this Eve Premium mattress review. It's obvious that this is a very good mattress. However, at this price, I have to be stricter. Therefore this mattress is great for anyone looking for:
A thick luxury-style memory foam mattress that is very comfortable.
A mattress with minimal movement transfer that is great for couples.
A rolled mattress that comes with excellent service and support.
If you are willing to spend more on your next mattress and what you look for mostly is comfort then the Eve Premium mattress can be a great choice for you. If you look for more value for money, go for the Eve Original mattress.
For any questions, you might have, feel free to contact me.
50% OFF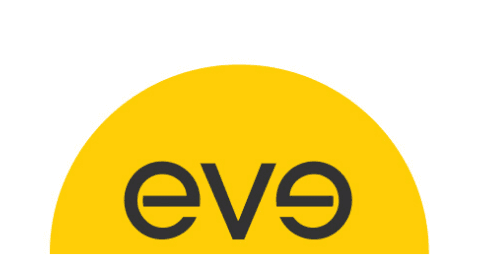 Eve Mattress
50% off premium memory foam mattresses at Eve
50% off premium memory foam mattresses at Eve
Show Less
Eve Premium Mattress Review
PROS
Very comfortable
Free 2-man delivery service
Fantastic cover
CONS
No EU sizes available