OTTY is a quite popular brand here in the UK and recently they developed a new product. In this OTTY adjustable pillow review, I will talk about this new interesting option and whether it's worth your attention.
After making the popular OTTY mattress and pillow, they decided it was time to create a more unique product. This is how the adjustable pillow was created which was designed with side sleepers in mind. The pillow measures 65x43x25cm so it will fit any standard-size pillowcases. It will be delivered directly to your door which is what happened with mine about a week ago. I now want to move to the full review below.
Construction
OTTY designed this pillow with two things in mind; to be adjustable and stay cool during sleep. To achieve that, they came up with a clever design. They used memory foam fillings which you can use to adjust the height of the pillow. Simply add or remove as many as you want to create the right fit for you. The pillow comes with 2 zippable pouches which help you store the foam fillings. This design also makes the pillow very breathable so you can stay assured that the pillow will remain cool during sleep. Overall, I liked the approach they took to make it and I think it works quite well.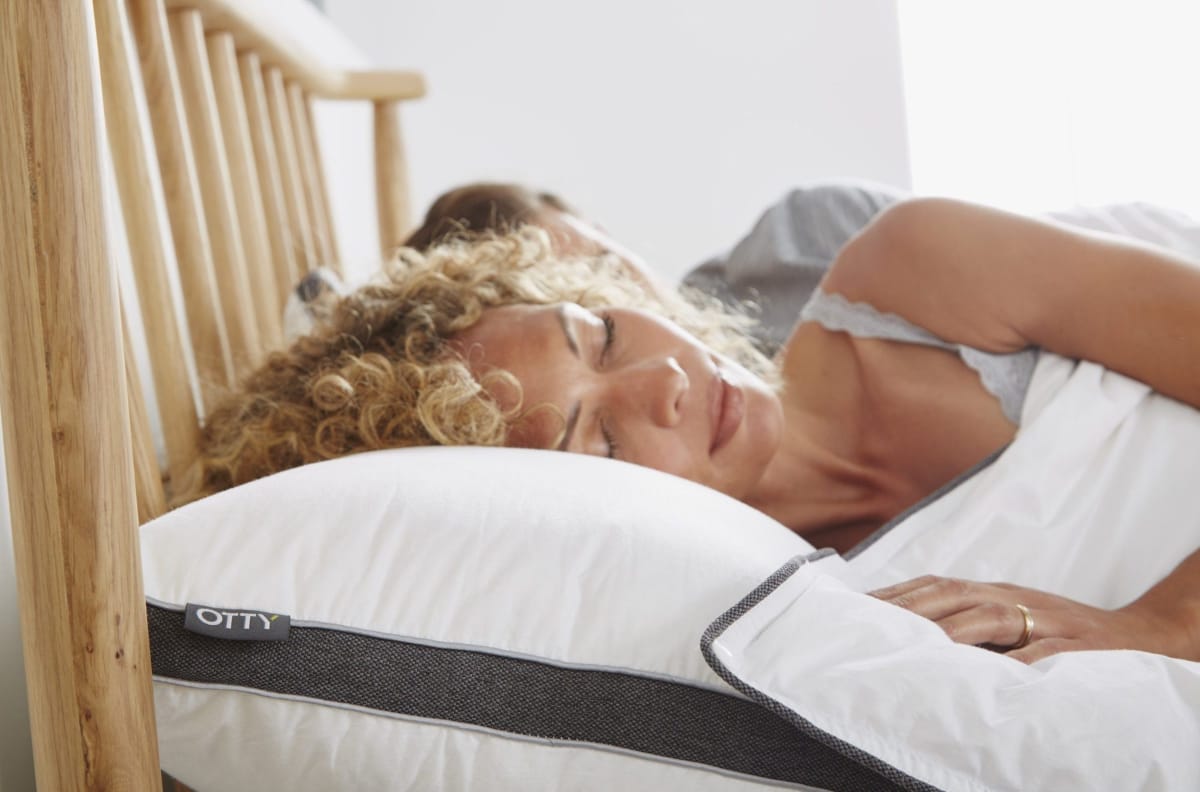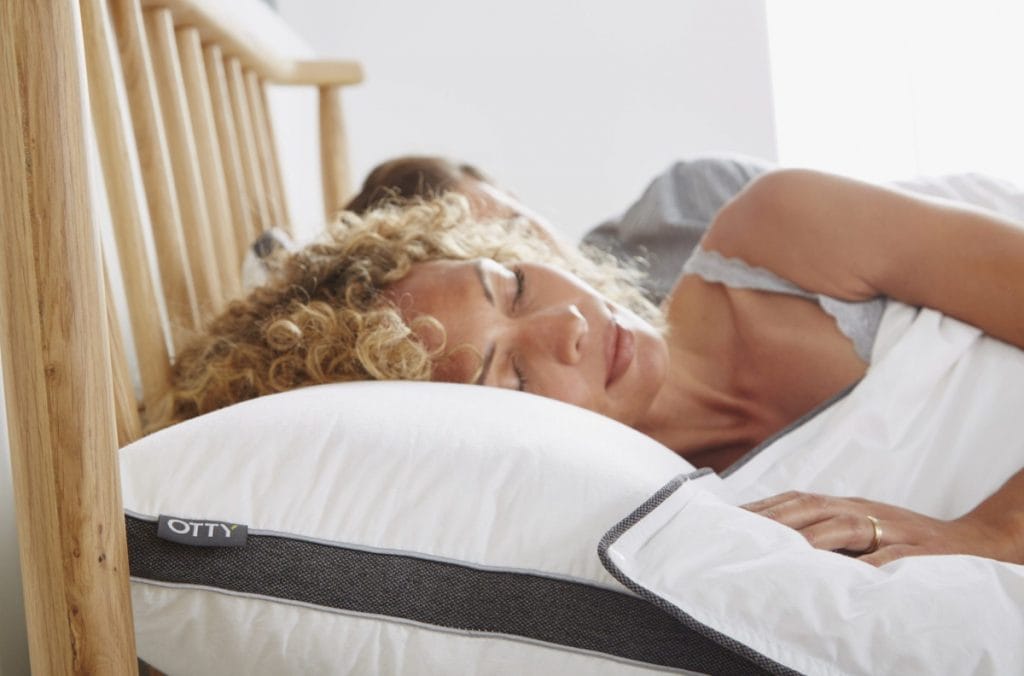 Cover
The cover of the OTTY adjustable pillow is made of a down-like breathable material that feels soft but strong at the same time. The design is quite clean with a dark grey panel separating the pillow into two parts. The cover is removable and you can machine wash it which means it's super easy to keep it clean. Using it for a week, I did feel that the pillow breathes well and I never felt warm during sleep. I would like to see of course how it does in the summer but I am quite confident I won't face any issues with it. Overall, I genuinely liked the cover and I think that OTTY did a good job here.
Support
If you read my reviews, you know already that I believe that the single most important element of a pillow is its height. And this is what the OTTY designers had also in mind. The pillow can be adjusted to your needs which means you can choose the height, plumpness and firmness. And if you don't get it right, don't worry, you can experiment till you find the right combination. Of course, the size of your shoulders is probably your best guide and the bigger they are the thicker the pillow must be. I went with a medium loft setup because I like the stomach position and I must say the pillow worked well. It was comfortable and supportive in all three positions. However, the fact they used fillings means less pressure relief compared to a traditional memory foam pillow that uses bigger foam pieces. So if you look for pressure relief there are better options out there. Overall, I think that the OTTY pillow is a good all-rounder and a very comfortable one.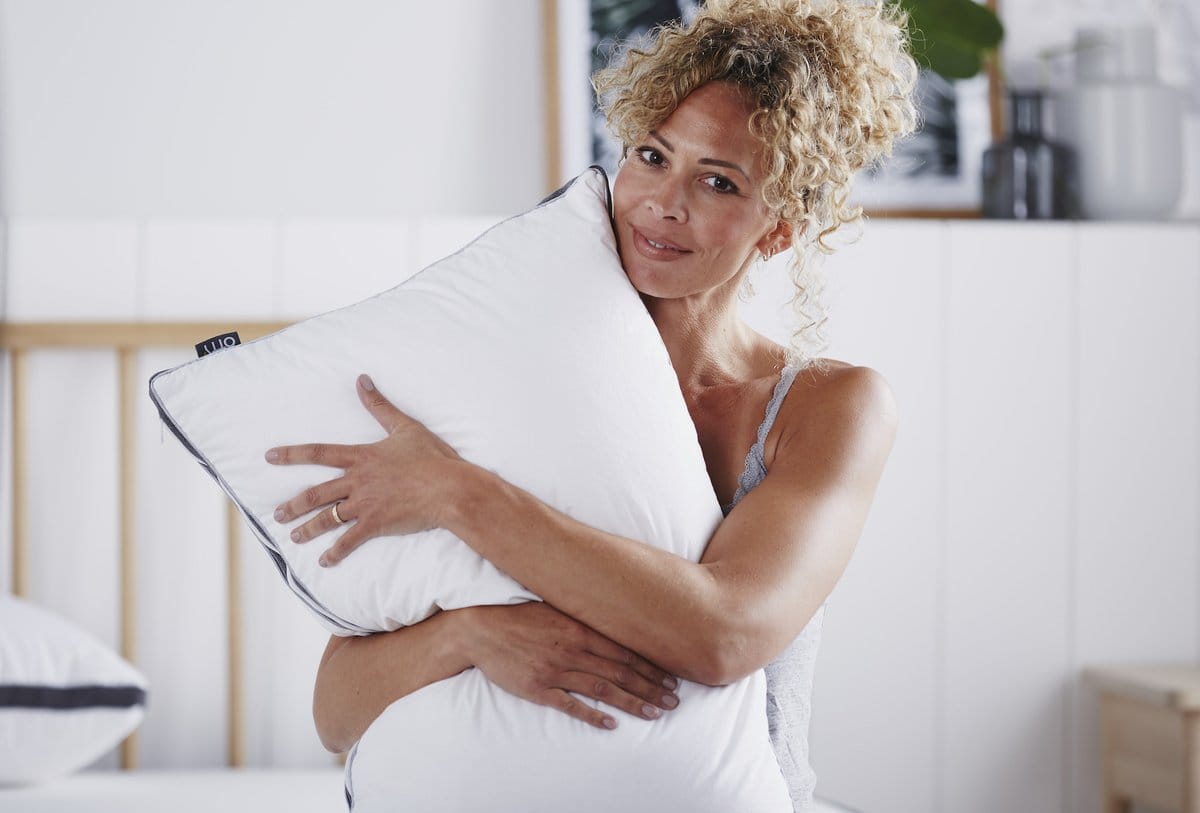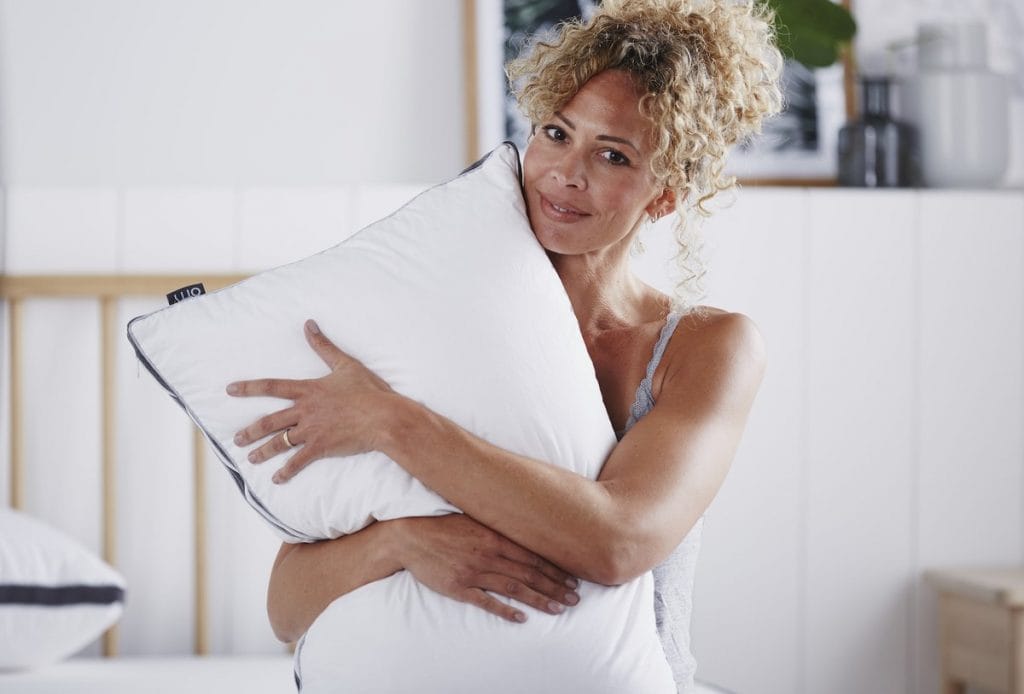 Is the OTTY Adjustable Pillow for me?
After completing this OTTY adjustable pillow review, it's time again to share my final thoughts with you. This pillow would be ideal for anyone looking for:
A memory foam pillow that can be adjusted to your needs and taste.
A pillow that comes with a 30-night trial period and a 3-year guarantee.
An affordable pillow that sleeps cool and it's easy to maintain.
This is not a new idea but it's definitely a well-executed one by OTTY. It's a pillow that is designed with side sleepers in mind but I think it can be good for everyone. If you are not looking for great pressure relief and you seek more for comfort and the right dimensions then this pillow should be high on your consideration list.
OTTY Adjustable Pillow Review
PROS
Adjustable height
30-night trial period
CONS
Not ideal pressure relief