In this Brook and Wilde Ultima mattress review, I am exploring this new premium option from a maker that has seen great success in the last few years. After launching two great mattresses, they decided it was time to push the boundaries even more. This is how the Ultima mattress was born which immediately got my attention.
🏆 Awarded "Best Premium Mattress" for 2023
This hybrid option is designed for demanding sleepers who want a mattress that has it all. It's available in 4 firmness profiles which are: soft, medium, firm and extra firm. All Ultima mattresses are made-to-order so you will have to wait 2-3 months to get yours. This is the 'price' for such a bespoke mattress and if you want something more urgently, you should look elsewhere. This mattress is a rolled one so it will come packed in a box and it will be delivered directly to your door. It's time now to move to the full review below.
60% OFF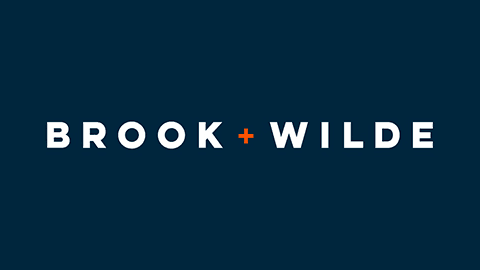 Brook + Wilde Mattress
60% off everything at Brook + Wilde
60% off everything at Brook + Wilde
Show Less
What is a Brook and Wilde Ultima mattress made of?
The Brook and Wilde Ultima features 7 layers plus the cover. In detail, these are:
A breathable foam layer which is designed to stay cool during sleep. To achieve that, they drilled tiny holes which help with the airflow.
A second memory foam layer that is there to provide your body with the needed pressure relief. It also adds comfort and allows airflow.
A layer made of 2,000 nano-springs which are great with weight distribution.
A support layer that determines the firmness profile of this mattress. There are 4 options: soft, medium, firm and extra firm.
A dynamic airflow system that draws air into the core of the mattress.
A double layer of 4,000 large pocket springs that are there to provide your body with support. The springs also add some bounce.
A high-density foam layer that is the base of this mattress.
The mattress measures 30cm in height and the image below showcases the inside of the Ultima mattress.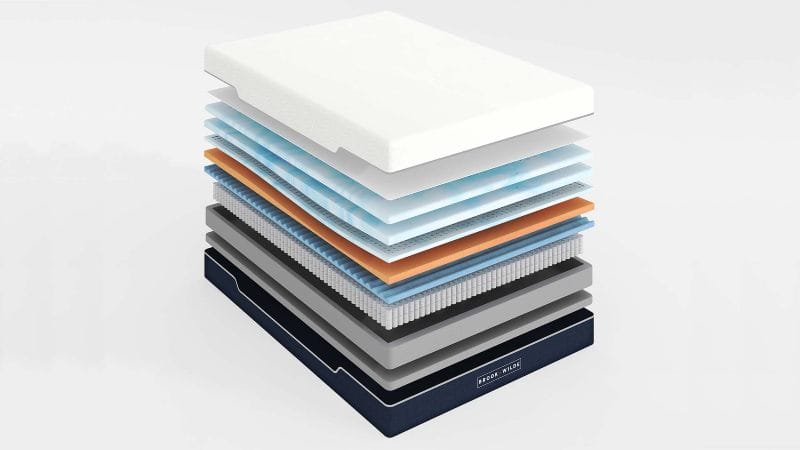 What is the cover made of?
The cover of the Ultima mattress is made of a woven fabric that is designed to stay cool during the night. It contains microcapsules that regulate the body's heat and according to them, they can cool the sleeping surface by 2°C. This is great as many people can't sleep at night because they feel too hot. Moreover, the cover is hypoallergenic so if you suffer from any allergies, this can be a good option.
The cover features a white and navy colourway and a modern design. The engineers at Brook and Wilde have added 4 handles on the sides which help if you want to move your mattress. However, the engineers didn't stop there. At the bottom, they have added a non-slip base which ensures that the mattress will stay in place. This is clever thinking and I hope more makers will follow this approach. Overall, this is a high-quality cover and they did a great job here.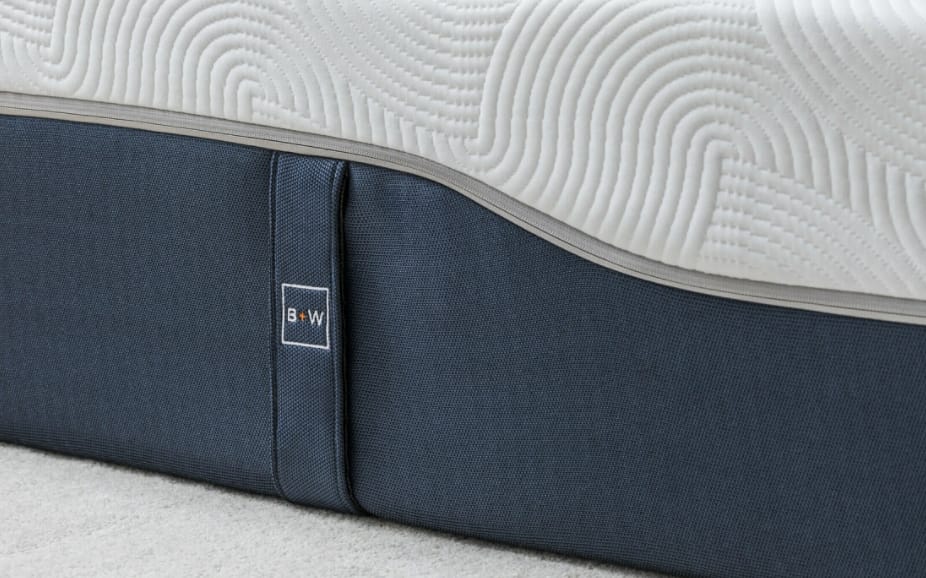 How firm is the Brook and Wilde Ultima mattress?
When you buy an Ultima mattress, you can choose among 4 different firmness profiles. These are soft, medium, firm and extra firm. Depending on your needs and personal preferences, you can choose accordingly. For example, if you suffer from a bad back, I would advise you to go for the firmer options. Having said that, the Brook and Wilde Ultima is a well-balanced mattress so I expect it to work well for most body types and for all sleeping positions. Overall, it's a great all-rounder that will satisfy even the most demanding sleepers.
What type of bed to use with this mattress?
This mattress needs plenty of support so you should use a bed frame that can achieve that. I advise you to get a slatted frame or a divan bed. These are excellent choices and they will help your mattress perform at its best. If you are in the market for a new bed, Brook and Wilde have a number of options for you.
Will it come in a box?
This mattress is a rolled one so it will come packed in a carton box. They offer a free 2-man delivery service so your mattress will be placed in the room of your choice. This is expected as this is a very premium mattress. Depending on your postcode, you will receive your Ultima mattress within 8-12 weeks. This is because it's a made-to-order mattress so it takes more time to build it. Brook and Wilde are known for their good service so you won't have any issues here. This was the case for me too when I ordered the Lux mattress.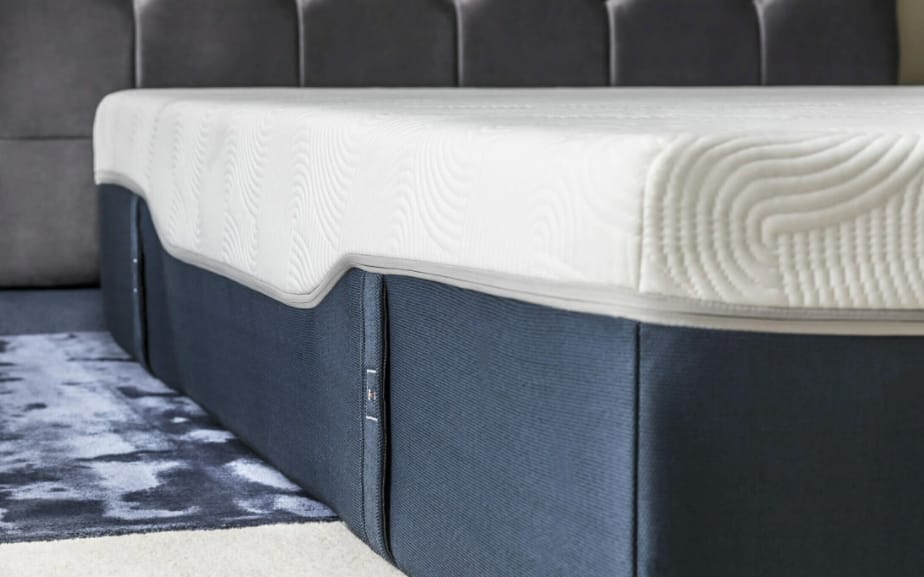 Does the Brook and Wilde mattress come with a trial period?
When you order a Brook and Wilde mattress, you will get a 200-night trial period which will give you more than 6 months to try it and decide whether you want to keep it or not. If you are not happy with it, you can either return it and get a full refund or ask for a comfort level change. In this case, they will replace your mattress with another one that has a different firmness profile. Besides that, you will also get a 10-year guarantee which will cover you for a really long time. Overall, this is a complete package so no complaints at all.
How much will it cost me?
The Brook and Wilde Ultima mattress is available in 3 sizes. The smaller (Double) starts at £2,199 with the bigger (Super King) going for £2,899. However, they run frequent discounts so you won't have to pay the RRP. For instance, at the moment of writing, there is a 45% discount for all sizes. Visit our voucher code page to find out about the current deal. The table below has pricing information for all available sizes.
| | | |
| --- | --- | --- |
| SIZE | DIMENSIONS | PRICE |
| Double | 135 x 190 x 30cm | £2,199 |
| King | 150 x 200 x 30cm | £2,499 |
| Super King | 180 x 200 x 30cm | £2,899 |
Is the Brook and Wilde Ultima mattress any good?
It's time now to complete this Brook and Wilde Ultima mattress review and share my final thoughts with you. In my opinion, this would be a good option for anyone looking for:
A premium mattress that is available in 4 firmness profiles.
A hybrid mattress that is well-balanced and is built with high-quality materials.
A mattress that comes with excellent service and support from a name that you can trust.
If you look for all of these, the Ultima mattress should be high on your list. It features the latest mattress technology and it comes with a great support package. Despite the high price, you are still getting good value for your money so if you have the budget for a premium mattress, this one is a great option!
60% OFF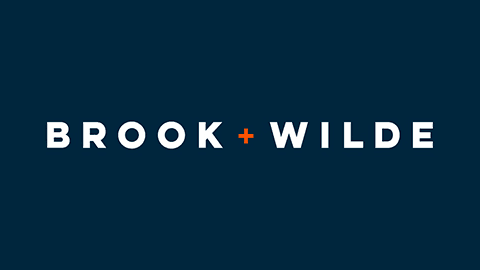 Brook + Wilde Mattress
60% off everything at Brook + Wilde
60% off everything at Brook + Wilde
Show Less
Brook and Wilde Ultima Mattress Review
PROS
Excellent materials
4 firmness options
Great service and support
CONS
Not the cheapest in the market