Finding the right pillow can be a difficult task these days. There are so many options that the chances are you will get confused. In this REM-Fit Hybrid pillow review, I will talk about this interesting option that has an innovative design.
If you read my posts, you will already know how I feel about the REM-Fit brand. It's a company that spends a lot of money on research which has resulted in the development of some revolutionary products. This pillow falls into this category as it features a design that includes pocket springs. This is something that it's not very common so I was really curious to try this out. My pillow arrived 3 weeks ago, so it's a good time now to write this review.
Construction
The REM-Fit Hybrid pillow is made of two layers. The core of the pillow is where the pocket springs are found. Around that, there is a chamber that is filled with polyester fibres. The design is simple but it works very well. The use of springs and fibres makes it very breathable so you won't sleep hot. However, if you face this problem, I would recommend you to look at the REM-Fit Snow pillow. The pillow comes with a 5-year guarantee so you will be covered for a long time. Overall, it's well made and I think that the use of springs is an impressive fact.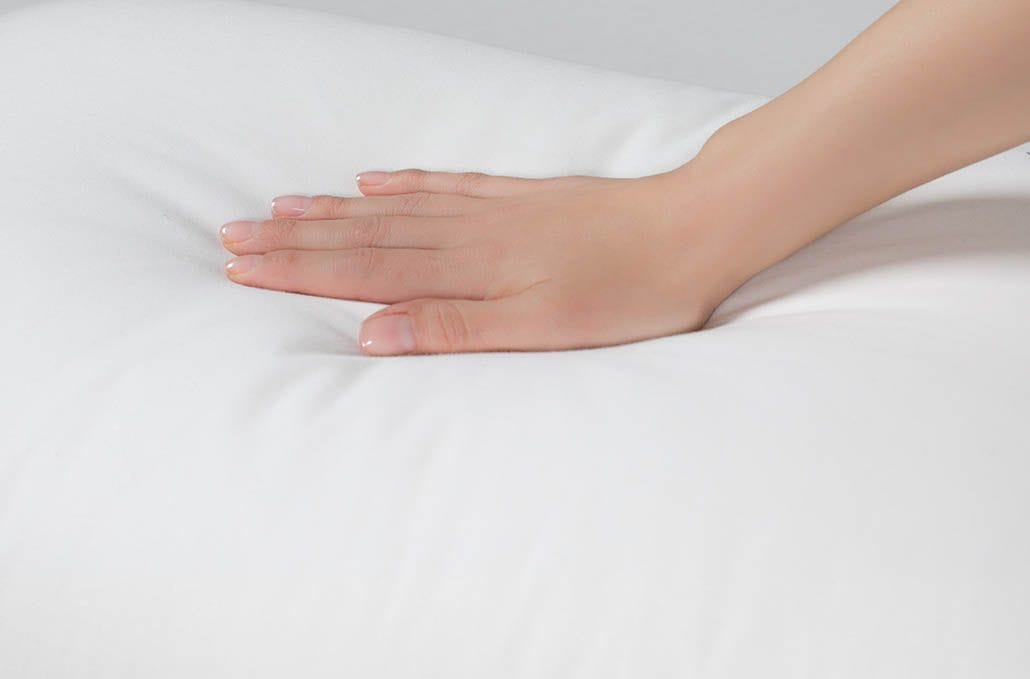 Cover
The cover of this pillow is made of 100% cotton. The use of this material means you will get a naturally cool sleep surface for a comfortable sleep. Unfortunately, this is not removable so you cannot machine-wash it. The maker advises you to spot-clean it where needed. The design of the cover is a very simple one featuring a white colour. The cover feels soft and I didn't have any issue with it.
Support
This pillow is designed to suit every type of sleeper. For this reason, the height of this pillow is 12cm. However, after trying it, I think that the pillow would only suit side and back sleepers. The core is quite thick so the elevation can be too much for stomach sleepers. The pillow is quite bouncy so if you like this type of pillow then this can be a good option. The pillow holds its shape and it's quite supportive. You will also get adequate pressure relief which is great. Overall, the REM-Fit Hybrid is a good pillow but you should avoid it if you are a stomach sleeper.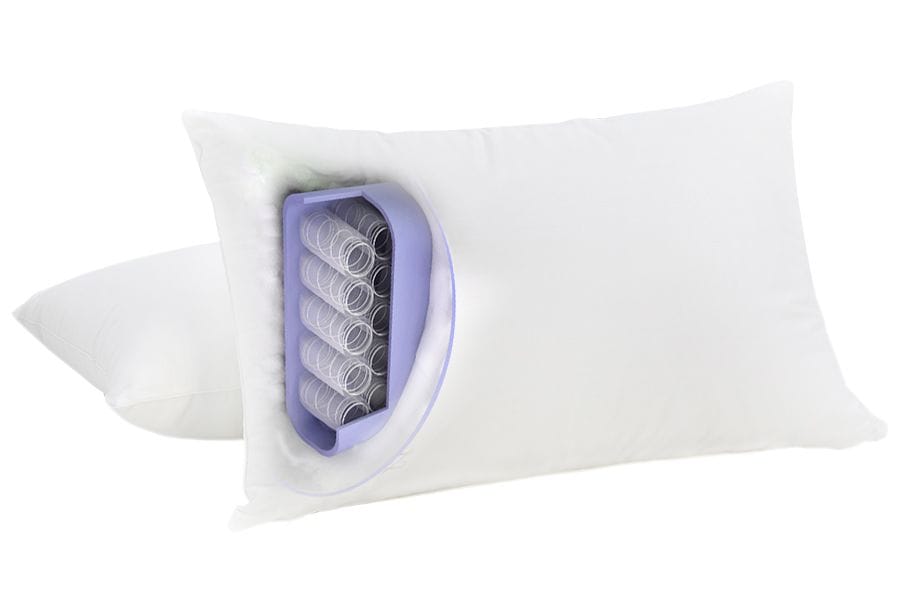 Is the REM-Fit Hybrid pillow for me?
This is always a tough question to answer now that I am completing this REM-Fit Hybrid pillow review. I think that this pillow would be best suited to those looking for:
A bouncy pillow that is designed for side and back sleepers.
A pillow that holds its shape and is very supportive.
A pillow that comes with a 5-year guarantee from a trusted maker.
If you look for all these then this can be a good option for you. It's not the cheapest option but it features a unique design that some people will love! I personally liked it, and I think it's one you should consider.
If you have any questions about this review, drop me a line here.
REM-Fit Hybrid Pillow Review
PROS
Pocket spring core
Very supportive
5-year guarantee
CONS
Not good for stomach sleepers