In this Nectar Hybrid mattress review, I will talk about this new entry from one of my favourite makers. Founded back in 2016, Nectar is one of the best makers that operate in the UK. After seeing great success with their first mattress, they decided that the timing was right to release a second one. This is how the hybrid version was created and this is a mattress that was highly anticipated by many of us.
As you expect, this is another rolled mattress so it will come packed in a carton box. All Nectar mattresses are built here in the UK and they come with free delivery. Mine arrived almost 2 weeks ago so it's a good time now to move to the full review below.
60% OFF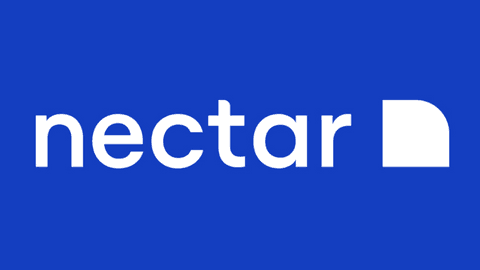 Nectar Mattress
Up to 60% off mattresses at Nectar
What is this mattress made of?
The Nectar Hybrid mattress is made of 4 layers plus the cover. These are:
A support foam layer that is designed to regulate your body temperature and allows airflow. Moreover, this type of foam is supportive with added bounce.
A layer made of micro-springs that are supportive but at the same time can provide your body with comfort. This type of spring has the ability to minimise motion transfer.
A memory foam layer that has great pressure-relieving properties.
A base foam layer that features 7 different zones. This ensures that your body will be supported where it needs it the most.
This mattress measures 25cm in height and the image below gives us a better look at how each layer is positioned.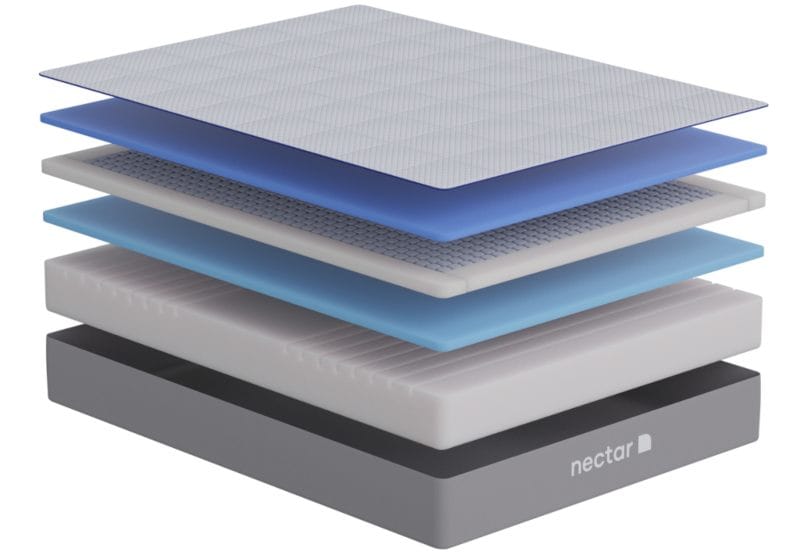 Is the cover any good?
The cover of this mattress is made of polyester and they chose this material for 2 main reasons. Firstly, polyester is a breathable material that helps the sleeping surface to stay cool during the night. Secondly, it's very strong and it doesn't lose its shape. This is the same cover they use for their memory foam mattress so it comes with a 2-tone colourway with the upper part being white and the side part being grey. At the bottom, Nectar has added some antislip elements so the mattress stays in place. This is clever thinking and they did a great job here. Overall, this is a high-quality cover that features a modern design.
How does the Nectar Hybrid mattress feel?
Let's move on now with this Nectar Hybrid mattress review and talk about its feel. When designing it, they wanted to create a mattress that will suit the average sleeper. For this reason, they created a medium-firm mattress and if I use my virtual scale here, I would say it's a 6.5 with 10 being really firm. Let's talk now about the different sleeping positions and how this mattress performed in the last few weeks.

Starting from the back position, the mattress instantly hugged my hips and shoulders and I felt well-supported. The 7-zone system did a great job and my spine had a correct alignment. I was comfortable in this position and the mattress felt neither too firm nor too soft.
Turning to the side position, the mattress reacted quickly and sinkage increased. Pressure relief was great and I didn't feel any discomfort on my shoulders or hips. My spine was aligned properly and I think that this mattress would be great for side sleepers.
Finally, moving to the front position, the Nectar Hybrid mattress handled well my weight and it did a good job with my hips and shoulders. I didn't feel that this mattress is soft for this position and that makes it a great all-rounder and a fantastic choice for combo sleepers. Overall, this is a well-balanced mattress that will suit almost every sleeper.
If you share your bed with a partner, I have good news for you. The micro-springs do what they promise so you won't face any unpleasant partner disturbance. Additionally, the edge support is good which is expected from a mattress of this kind. As a result, this is a mattress that is suitable for couples.
Do I need a special setup with this mattress?
If you decide to buy this mattress, you don't need to have a specific type of bed. This is a versatile mattress and all it needs is a bed frame that can properly support it so it can perform at its best. With that being said, you can use slatted bases, divan beds or adjustable frames. If you are thinking of getting a new bed, you should definitely check out their bed frame range.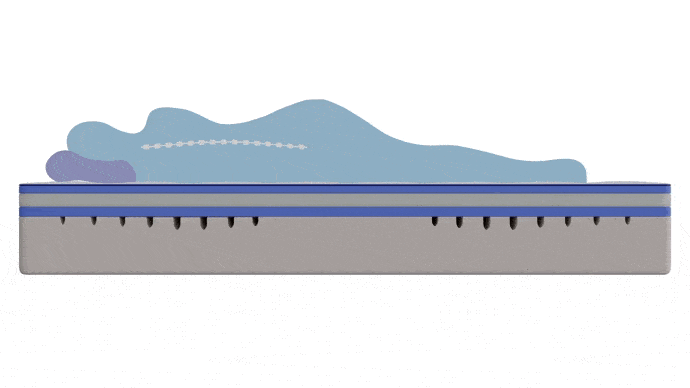 Does it come with free delivery?
All Nectar mattresses come with free delivery which is one of the fastest in the UK. It usually takes 2 working days so you will get your mattress very quickly. In my case, I ordered it on Monday and the courier delivered it on Wednesday. As you expect, delivery is free for all UK postcodes so you don't have to pay anything. In my case, the service was great and the courier was polite and on time. Overall, Nectar offers one of the best services out there.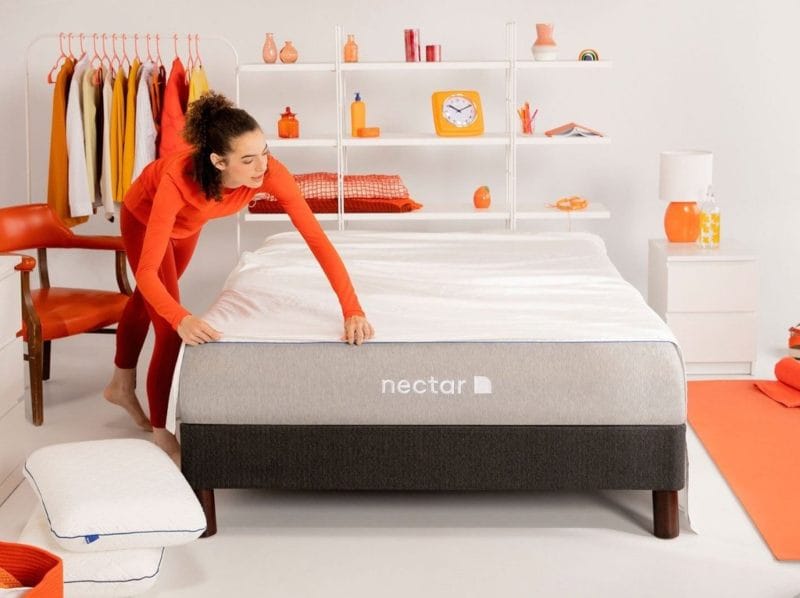 Can I try it first?
If you decide to buy a Nectar mattress, you will get a 365 night-trial period that allows you to try it for a whole year before you decide if you want to keep it or not. If you are not happy with it, you can return it and get a full refund. Moreover, all mattresses come with a forever guarantee so you will be covered for any problem you might face. This is by far the best package in the UK and one important reason to buy this mattress. Overall, Nectar does a great job here so no complaints at all.
How much will it cost me?
The Nectar Hybrid mattress is available in 5 sizes. The smaller size (Single) starts at £1,249 with the bigger (Super King) going for £1,799. Having said that, you won't have to pay that as they run frequent promotions. For example, at the moment of writing, there was a 40% off discount. The table below lists all the available sizes and their prices.
| | | |
| --- | --- | --- |
| SIZE | DIMENSIONS | PRICE |
| Single | 90 x 190 x 25cm | £1,249 |
| Small Double | 120 x 190 x 25cm | £1,499 |
| Double | 135 x 190 x 25cm | £1,499 |
| King | 150 x 200 x 25cm | £1,699 |
| Super King | 180 x 200 x 25cm | £1,799 |
Is the Nectar Hybrid mattress a good buy?
This is the question that I need to answer now that I am about to complete this Nectar Hybrid mattress review. I think that this one would be a great choice for everyone looking for:
A hybrid mattress that is good for all sleeping positions.
A high-quality mattress that is built here in the UK.
A mattress that comes with a fantastic 365-night trial period.
If you look for all these, then you should definitely have this mattress quite high on your list. It's a great all-rounder and such a complete proposition that it's hard to pass. I personally loved it so I highly recommend it.
60% OFF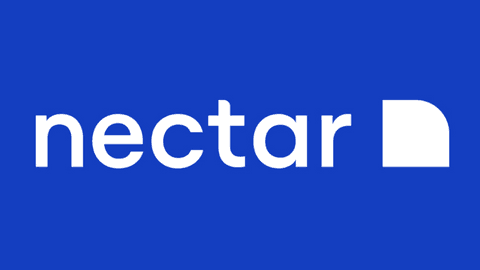 Nectar Mattress
Up to 60% off mattresses at Nectar
Nectar Hybrid Mattress Review
PROS
Good for all sleeping positions
Very supportive
365-night trial period
CONS
No EU sizes available