In this Owl and Lark mattress review, I will talk about this new premium option that is here to change the way we see rolled mattresses. The Owl and Lark brand was founded in 2020 with the aim to offer their customers, a high-end mattress similar to the ones we find in 5-star hotels.
This hybrid mattress is a direct competitor of the Brook and Wilde Ultima mattress so if you are looking to get a premium mattress, you now have one more option. When designing it, they used premium materials like cashmere and wool and the result is quite impressive. Owl and Lark design their products in Warford but they are manufactured in China. All their mattresses are delivered rolled in a bag and they come with a free set-up service. It's time now to move to the full review below.
10% OFF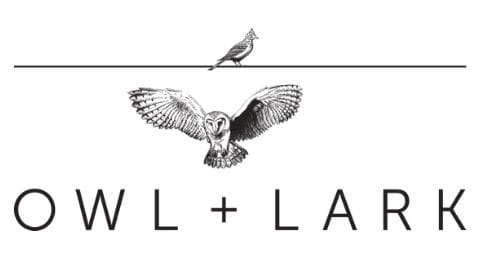 Owl + Lark Mattress
10% off when you join their newsletter
10% off when you join their newsletter
Show Less
What is an Owl and Lark mattress made of?
The Owl and Lark mattress has a complex design that features a total of 8 layers. These are:
A memory foam layer which is is there to provide your body with pressure relief.
A natural latex foam layer that adds comfort but has also pressure relieving properties.
A wool fibre layer which has the ability to wick moisture away. It's there to keep the sleeping surface cool during the night.
A 2.5cm Nano-Coil x 2 layers. These help with support but also minimise motion transfer.
A medium-density support foam that helps with the transition from the nano-coils to the bigger pocket springs.
A layer made of tall 18cm pocket springs which are there to provide your body with the needed support. They are separated into 5 zones which help the more demanding areas like your hips and shoulders.
A base layer that is made of cotton and dacron.
This mattress is extremely thick and measures 39cm in height.
What is the cover made of?
When designing this mattress, one of the priorities was to give their customers a luxury feel. For this reason, they added a quilted topper which is made of Cashmere and Dacron. This extra layer adds comfort and it's designed to stay cool during the night. On the sides, you will find 4 turning handles which are made of Italian Napa Leather. This is another luxury touch here which I personally liked. The design is a contemporary one and this mattress is available in 2 colourways, Tawny Owl and Blue Jay. If you want to clean it, you should only dab the cover with a clean cloth and warm water. For this reason, it's advised to use a mattress protector. Overall, this is a high-quality cover which really impressed me.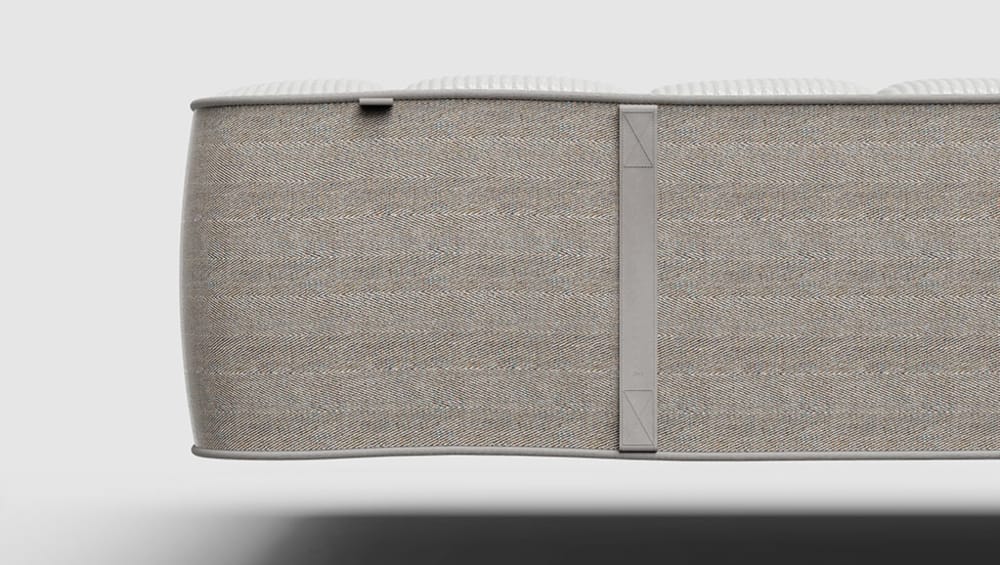 How firm is the Owl and Lark mattress?
This mattress is designed to suit the average sleeper so it comes with a medium-firm feel. If I use my virtual scale here, I would say that this is a 6.5 with 10 being really firm.

The Owl and Lark mattress will provide your body with balanced support regardless of your weight. In addition, the foam layers have excellent pressure-relieving properties so if you suffer from a bad back, this can be a great choice. In general, this is a mattress that will perform well in all sleeping positions and it features excellent edge support. That means that it's a couple-friendly option. Overall, this is a great all-rounder that will make happy even the more demanding sleepers.
What type of bed should I use with this mattress?
This mattress is a heavy one so it will need a sturdy bed frame with a divan, platform or slatted base. If you use the latter one, you should make sure that the distance between each slat is not longer than 8cm. I personally use this type of frame as it also helps with airflow.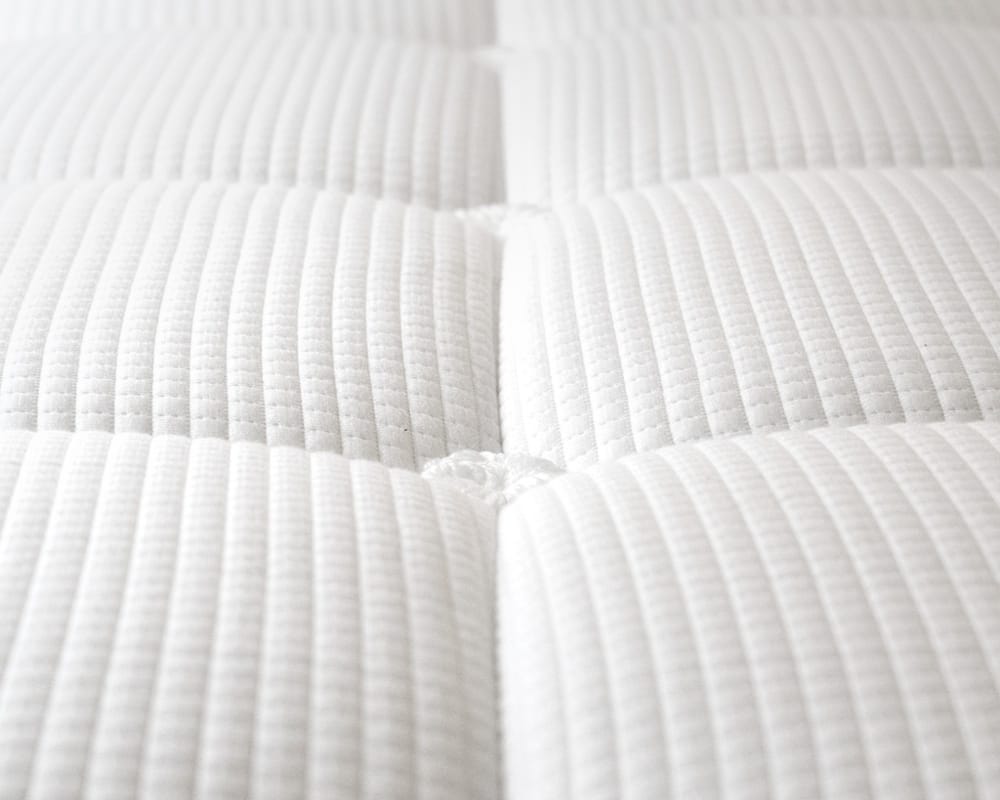 How will it be delivered?
A premium mattress like this one couldn't come with average service. For this reason, they decided to offer free premium delivery for Mainland UK. The service includes the set up so the delivery guys will set it up and remove all the packaging. For an extra £40, you can also have your old mattress recycled. Delivery will take between 7-10 working days so you have to be a little patient with them. Overall, this is a great service and I think that they did a great job here.

Does the Owl and Lark mattress come with a trial period?
When you order the Owl and Lark mattress, you will get a 101-night trial period which allows you to try this mattress at home and decide later whether you want to keep it or not. If for any reason, you are not happy with it, you can return it for free and get a full refund. Besides that, you will also get a 10-year guarantee which is the standard these days. Overall, this is a complete package which is what I expected from such a brand.
How much does it cost?
This mattress is the most premium one I have ever reviewed so it comes with a certain cost. The smaller (Single) size sells for £1,375 with the bigger (Emperor) going for £2,948. However, you don't have to pay the full price as they run frequent promotions. For example, at the moment of writing, there was a 25% off promotion. The table below has pricing information for all available sizes.
| | |
| --- | --- |
| SIZE | PRICE |
| Single | £1,375 |
| Double | £2,112 |
| King | £2,392 |
| Super King | £2,585 |
| Emperor | £2,948 |
Is the Owl and Lark mattress any good?
It's time now to complete this Owl and Lark mattress review and share my final thoughts on this interesting choice. In my opinion, this would be a good option for everyone looking for:
A hybrid mattress that has a 5-star hotel character.
A premium mattress made with exceptional materials like cashmere and leather.
A mattress that is good for all sleeping positions.
If you look for all these, you should have this mattress quite high on your list. Owl and Lark created a unique mattress that is designed to suit even the most demanding sleepers. It's a new exciting brand that brings the 5-star hotel experience straight to your room. If you have the budget for it, it's a choice you should seriously consider.
10% OFF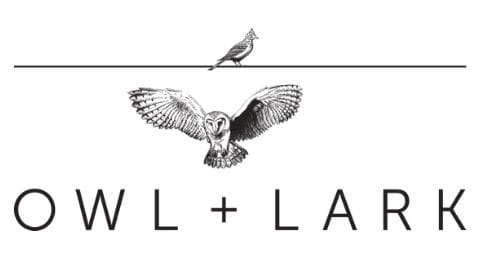 Owl + Lark Mattress
10% off when you join their newsletter
10% off when you join their newsletter
Show Less
Owl and Lark Mattress Review
PROS
Excellent materials
Good for all sleeping positions
Great service
CONS
Not the cheapest in the market