More and more boxed mattress makers start to develop premium mattresses and this is quite exciting. REM-Fit is the latest brand to add such an option so in this REM-Fit 600 mattress review, I am going to talk about it.
After reviewing a number of REM-Fit mattresses, I was really curious to try this one here. The main thing that is different about it is the fact that is a relatively soft mattress but more on this later. It combines memory foam with pocket springs and it will come packed in a carton box. Mine arrived about a month ago so I would like now to move to the full review below.
60% OFF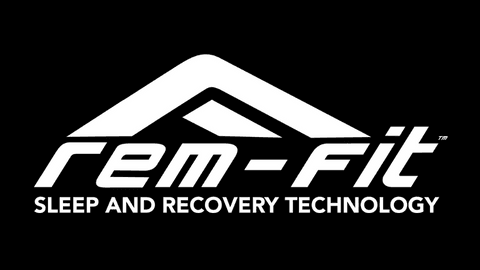 REM-Fit Mattress
Up to 60% off mattresses at REM-Fit
Up to 60% off mattresses at REM-Fit
Show Less
What is a REM-Fit 600 Lux mattress made of?
The REM-Fit 600 features 4 layers plus the cover. In detail, these are:
A cool open-cell memory foam layer that is there to provide your body with the needed pressure relief. Unlike other memory foam, this one is designed to stay cool during sleep. This layer has zone cuts which reduce pressure from the bonier areas of your body.
A layer made of 2,500 mini pocket springs (2.5cm high) which adjust to your body's shape and provide it with contouring support.
A layer made of 1,000 pocket springs (12.5cm high) which are designed for enhanced support. They also add some bounce.
A high-density foam base foundation layer that keeps this mattress altogether.
In addition, they have also added foam-encapsulated sidewalls for enhanced edge support. The image below shows how each layer is positioned.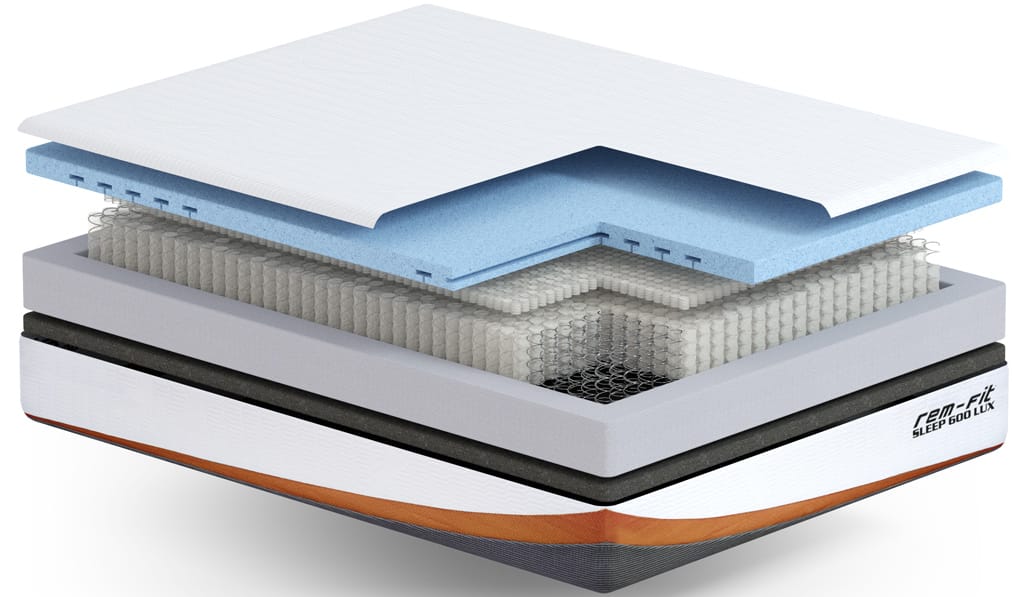 What is the cover made of?
The cover of this mattress is made of Re-Ax fibres which is one of their trademark materials. This type of material is designed to regulate the body's heat and allows you to sleep cool even during the hot summer days. The REM-Fit 600 cover is also very breathable which is very important for every mattress. If you want to clean it, you can remove it and machine-wash it at 40 degrees. The cover features a two-tone design with the top part being white and the bottom part being grey. It looks classy and I personally liked it a lot. The cover feels soft and I think it will last for a long time. Overall, this is a high-quality cover and REM-Fit did a good job here.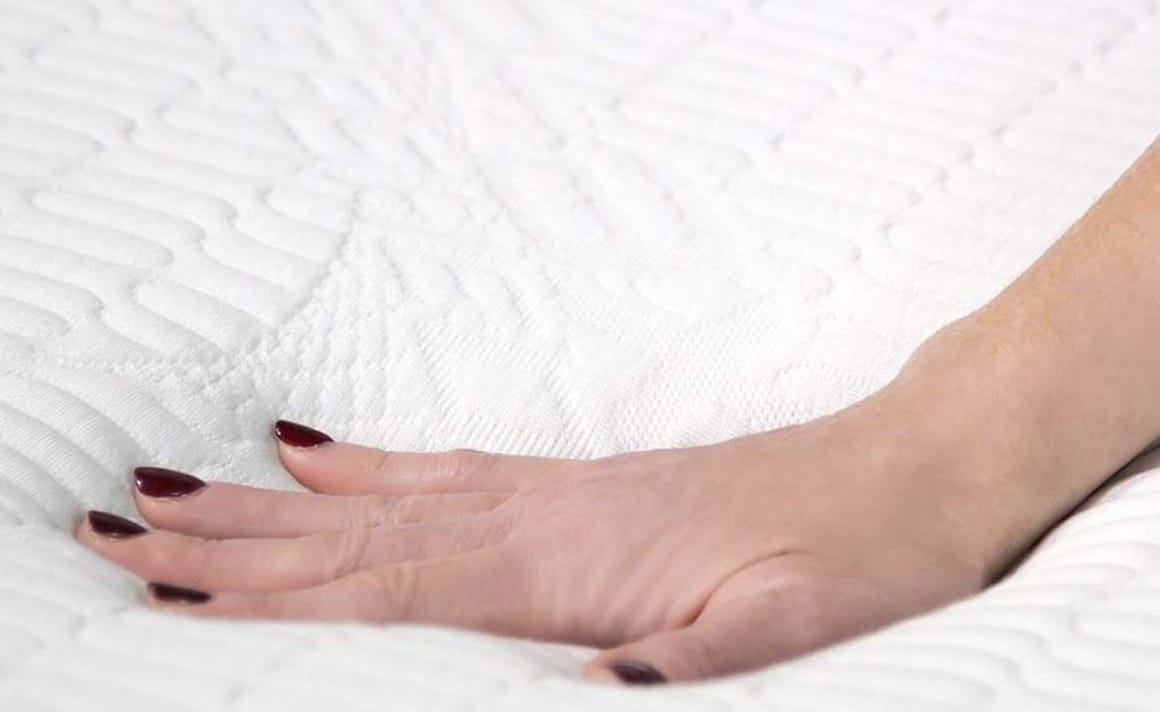 How firm is the REM-Fit 600 Lux mattress?
This mattress is designed for those who like a softer feel and seek comfort. If I use my virtual scale here, I would say that this is a 6 with 10 being really firm. It's time now to talk about the different sleeping positions and how this mattress performed.

Starting from the back position, the mattress did a good job hugging my hips and shoulders and I felt this cloud-like feeling they promise. It was very comfortable in this position and support was adequate.
Moving to the side position, sinkage increased and I felt very comfortable in the hips area. The springs worked well and my spine had good alignment. Support was adequate and overall the mattress did a good job in this position.
Finally, turning to the stomach position, I felt that this mattress was a bit too soft for me. Having said that, if you are not very heavy, the mattress can be good for all 3 positions. My girlfriend really enjoyed sleeping in it. Pressure relief was good but I would want a bit more support in my hips area.
If you are a couple, this mattress is a good option for you. Although it features pocket springs, they are designed to decrease motion transfer so you won't have a problem here. As for the edge support, I think it's exceptional due to the use of foam-encapsulated sidewalls.
What type of bed to use with this mattress?
This mattress doesn't need a special setup. However, you should make sure you give it plenty of support so it can perform at its best. The maker suggests you use a platform base, a slatted base, a divan bed or even an adjustable bed. As you can see, this is a versatile mattress.
How will it be delivered?
The REM-Fit 600 is a mattress in a box so it will be delivered directly to your door. They offer a Free Next Day delivery service for all sizes which is great. Besides that, you will also have a number of options to choose from and all are available during checkout. The table below has all the relevant information.
| | |
| --- | --- |
| Next working day delivery | FREE |
| Day-of-choice delivery | FREE |
| Premium 2-person delivery | £20 |
| Premium 2-person delivery + mattress removal | £50 |
| Guaranteed Saturday delivery | £30 |
I went for the Guaranteed Saturday delivery as I was very busy with work. The process was smooth and the courier was very prompt. Communication was also adequate and overall REM-Fit did a good job here.
Does the REM-Fit 600 come with a trial period?
When you buy a REM-Fit mattress, you will get a 100-night trial period which gives you much time to try this mattress and decide whether you want to keep it or not. If for any reason you are not happy with it, you can return it for free and get your money back. It's not a difficult process and all you have to do is contact their customer service department. All returned mattresses don't get wasted, instead, they are donated to the British Heart Foundation. This is a great gesture by REM-Fit and it shows that they want to give back to the community.
In addition, you will also get a 15-year guarantee which is a feature that separates this mattress from the competition. In actual numbers, you will get an extra 5 years compared to the average boxed mattress and this says a lot! Overall, they offer a great package here so no complaints at all.

How much does it cost?
The REM-Fit 600 mattress is available in 10 sizes! This is amazing and it shows that they value their customers by offering all these options. The smaller size ( Small Single) sells for £999 and the bigger (Super King) goes for £1,349. However, they run very frequent promotions so you won't have to pay full price. For example, at the moment of writing the offer is 40% off everything! The table below has pricing information for all available sizes.
| | | |
| --- | --- | --- |
| SIZE | DIMENSIONS | PRICE |
| Small Single | 75 x 190 x 25cm | £999 |
| Single | 90 x 190 x 25cm | £999 |
| Long Small Single | 75 x 200 x 25cm | £999 |
| EU Single | 90 x 200 x 25cm | £999 |
| Small Double | 120 x 190 x 25cm | £1,099 |
| Double | 135 x 190 x 25cm | £1,149 |
| EU Double | 140 x 200 x 25cm | £1,199 |
| King | 150 x 200 x 25cm | £1,199 |
| EU King | 160 x 200 x 25cm | £1,349 |
| Super King | 180 x 200 x 25cm | £1,349 |
Is the REM-Fit 600 Lux mattress any good?
This is always a tough question but I have to answer it now that I finish this REM-Fit 600 mattress review. I think that this mattress is ideal for those who look for:
A hybrid mattress with a medium feel that has this cloud-like feeling.
A premium mattress that is affordable and comes with excellent service and support.
A mattress that is designed with couples in mind.
If you look for pure comfort then the REM-Fit 600 can be a good option for you. It comes from a maker that you can trust and it's designed for those who want a comfortable sleep. If you fall into this category, you should give this a try.
60% OFF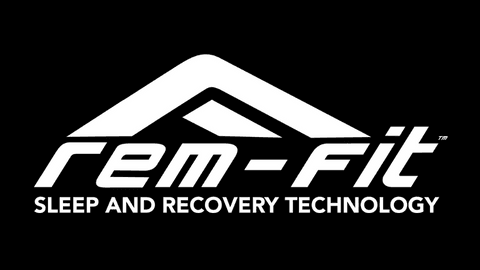 REM-Fit Mattress
Up to 60% off mattresses at REM-Fit
Up to 60% off mattresses at REM-Fit
Show Less
REM-FIT 600 MATTRESS REVIEW
PROS
Excellent materials
Very comfortable
Great edge support
CONS
Can feel too soft for heavy people