If you don't have a big budget but you want to get better sleep, you should read this Nectar Essential Hybrid mattress review. This is a new release from Nectar and it was developed to offer hybrid technology at a cheaper price.
The Nectar Hybrid mattress is already a big hit in the UK so I was really excited to see what they did with their more affordable version. My Essential mattress arrived almost a week ago so it's time now to move to the detailed review below.👇
60% OFF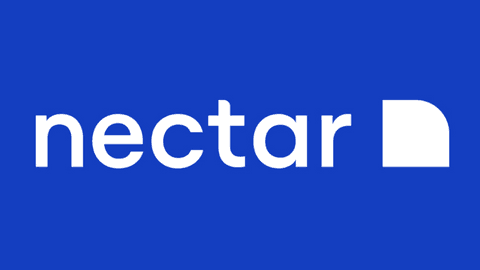 Nectar Mattress
Up to 60% off mattresses at Nectar
What layers exist in this mattress?
This mattress features 4 layers plus a cover. These are:
A memory foam layer that has great pressure-relieving properties.
A dynamic support foam layer that has the ability to regulate your body temperature. It also adds support and bounce.
A layer made of tall (15cm) pocket springs that can provide your body with the needed support. This type of spring allows airflow so this mattress can breathe better.😮‍💨
A supportive base foam layer that works as the base of this mattress. It can provide tailored support for demanding areas of your body, including your hips and shoulders.
The Nectar Essential Hybrid mattress measures 25cm in height and if you wonder how it looks from the inside, all you have to do is look at the image below.👇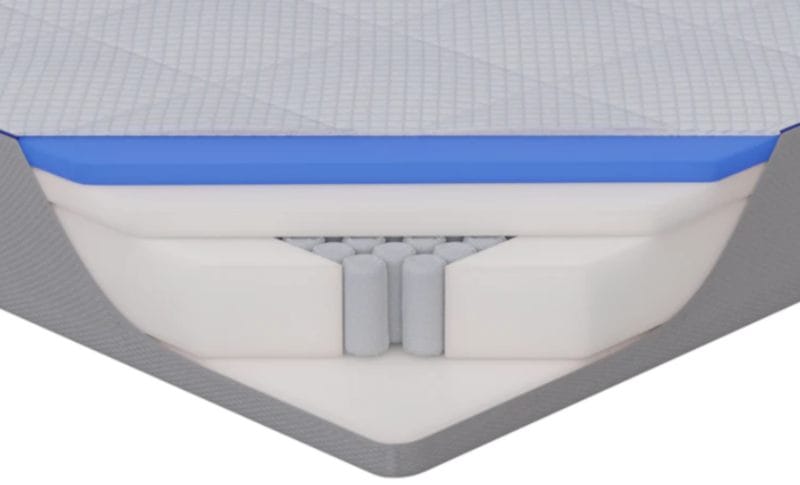 Is the cover any good?
The cover of this mattress is a great one. It's made of polyester and it has excellent cooling properties. Polyester is a durable material that has the ability to keep its shape for a long time. This is a quilted cover so it looks and feels very premium. The design is a typical 'Nectar' one and you can expect grey sides with a white top. At the bottom of the mattress, the engineers at Nectar added some anti-slip elements which help it to stay in place. Unfortunately, this is not a removable cover and if you want to clean it, you should use a soft cloth and mild detergent. Overall, this is a well-made cover that will do the job.
How firm is the Essential Hybrid mattress?
I want now to continue writing this Nectar Essential Hybrid mattress review and talk about its firmness. This is a typical boxed mattress so it comes with a medium-firm feel. If I use my virtual scale here, I would say it's a 6.6 with 10 being really firm. So how has this mattress performed the past week? Let's find out below.🤔

Starting from the back position, the mattress supported my back and it was comfortable sleeping this way. Weight distribution was optimal and the pocket springs helped my spine to align correctly.
Turning to the side position, the mattress springs reacted quickly and I felt no discomfort in the hips and shoulder areas. Support was good and my spinal alignment remained correct. It was very comfortable in this position.
Finally, moving to the front position, the Essential Hybrid provided my body with balanced support but personally, I would prefer a slightly firmer feel. Pressure relief was adequate and the mattress did a decent job in this position.
As for the edge support, you should expect a good one due to the existence of tall pocket springs. On the contrary, there is some motion transfer but nothing too bad. If you have a partner, this is a mattress you can consider.
Does it come with free delivery?
All Nectar mattresses come with free named-day delivery so you can choose a day that best suits your schedule. This is great as it gives customers a lot of flexibility. Before you checkout, you can also choose to have your old mattress removed. However, this would cost you an extra £45 but it's a great add-on to have since recycling an old mattress is not always an easy task. Deliveries usually take 2-5 working days so you will get your mattress very quickly. In my case, the whole process was straightforward and the box arrived in great condition. The courier did a good job and overall, I was very happy with the service they offered me.😊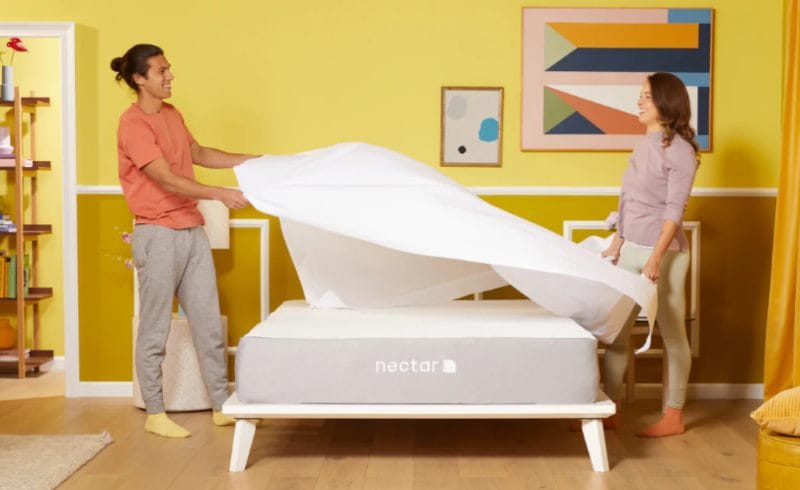 Can I try it before I buy it?
The short answer is yes!🙌 Every Nectar mattress comes with a 365-night trial period that gives you one full year to use this mattress and decide later whether you want to keep it or not. If for any reason, you are not satisfied with the mattress, you have the option to return it and ask for a full refund. Returns are free and you don't have to keep the original packaging to be able to do one.
Additionally, the Essential Hybrid mattress comes with a forever warranty! Yes, this is not a typo and you will be covered for as long as you keep using this mattress. For more details on that, make sure you read the Nectar warranty page. Overall, this is an awesome package that only Nectar offers in the UK market.
How much will it cost me?
If you look for an affordable mattress, this is definitely an option that should exist on your shortlist. It's available in 5 sizes with the smaller (Single) going for £949 and the bigger (Super King) selling for £1,449. However, you will definitely pay less than that. Nectar runs frequent promotions so for me the cost was £649 for a King mattress! The table below has information about all the available sizes and their prices.
| | | |
| --- | --- | --- |
| SIZE | DIMENSIONS | PRICE |
| Single | 90 x 190 x 25cm | £949 |
| Small Double | 120 x 190 x 25cm | £1,199 |
| Double | 135 x 190 x 25cm | £1,199 |
| King | 150 x 200 x 25cm | £1,299 |
| Super King | 180 x 200 x 25cm | £1,449 |
Is this the right option for me?
This is the question I need to answer now that I am ready to complete this Nectar Essential Hybrid mattress review. In my opinion, this is a good option for those looking for:
A hybrid mattress that has a great cooling system.
An affordable mattress built with great materials.
A mattress that comes with a 365-night trial period.
If you look for all of these, the Essential Hybrid mattress should be on your consideration list. Nectar released another winner here and this is a mattress I really like.😍
60% OFF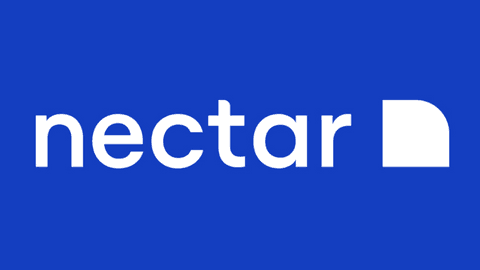 Nectar Mattress
Up to 60% off mattresses at Nectar
Nectar Essential Hybrid Mattress Review
PROS
Very supportive
Excellent cooling system
365-night trial period
CONS
Not easy to clean the cover