Ergoflex is one of the first companies to introduce boxed mattresses back in 2006. Since then, they have sold thousands of mattresses but they are also known for doing other products too. In this Ergoflex pillow review, I will talk about their memory foam option and whether it's one you should consider.
When designing this pillow, they decided that they want to make one that complements their mattress. That is the reason they used their high-density memory foam here. But using the right materials is not enough for a good product. That is why the pillow comes with a 2-year guarantee plus free delivery. Mine arrived in a beautiful carton box a few weeks ago so it's a good time now to write this review.
Construction
The Ergoflex pillow has a straightforward design. It has a fully-moulded memory foam core which helps to avoid the 'pillow plumping' effect. This can happen with down or micro-fill pillows when the filling shifts and settles in different areas. This is an actual problem that Ergoflex wanted to avoid so they came up with this solution. Another benefit of the solid core is that it prevents and eliminates foreign object build-up. This combined with the anti-allergenic and anti-microbial foam used here makes this pillow very hygienic. In terms of dimensions, it measures 45cm x 65cm x 14cm and it will fit your standard-sized pillowcases. Overall, it's a very well-made pillow so no complaints at all here.
Cover
The cover of this pillow is one of my favourite ones. It's made of Tencel which is a material that has many benefits. It's produced from natural, raw wood material and requires less energy and water in its production than cotton. So not only it's better as a material it's also way more eco-friendly. Tencel is naturally anti-allergenic so if you suffer from allergies, this can be a great option for you. It's also very breathable so don't worry, it will stay cool even during the summer. The cover feels soft but I think it's quite durable too. The design is very Scandinavian (similar to their mattress) and I personally really liked it. Finally, you can remove the cover and machine wash it at 40 degrees. This is great as it's super easy to maintain it.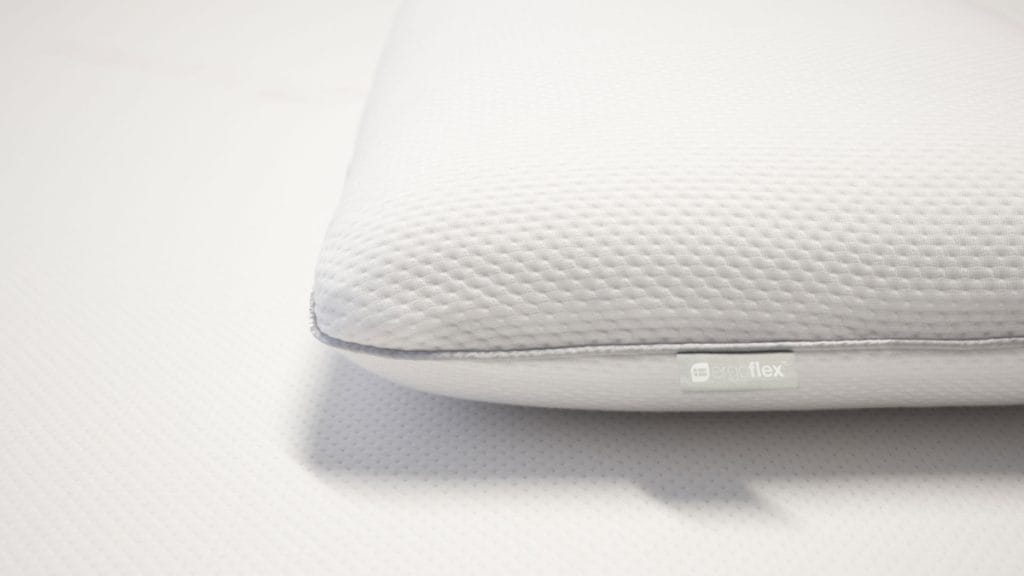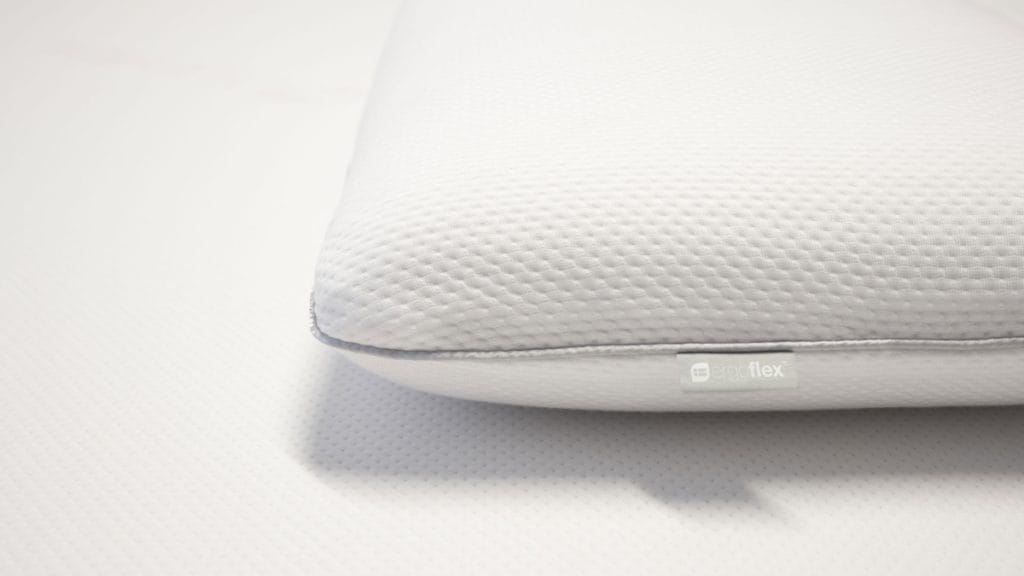 Support
The Ergoflex pillow has a firm feel so if you like this type of pillow, this can be a good option. It's a solid construction which makes it very supportive. However, some might think that it's not enough comfortable. I think it's a great pillow for back and side sleepers. In my opinion, the height of 14cm is a bit too much for the stomach position. At least this is what I experienced in the past few weeks. The memory foam used here is top class so you should expect proper pressure relief. My head and neck felt great every morning. Overall, it's a great option provided you are a back or side sleeper.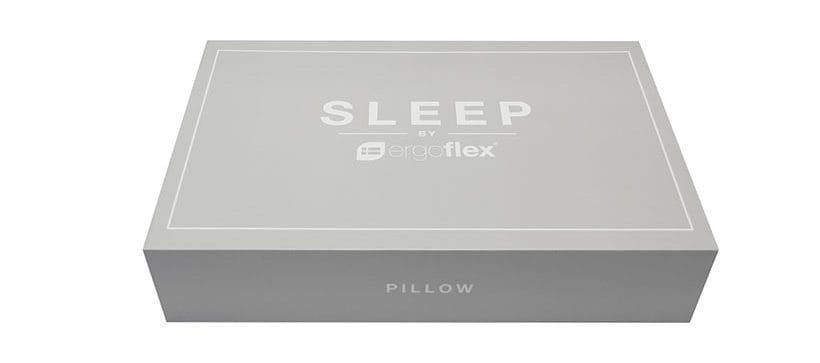 Is the Ergoflex pillow for me?
After finishing this Ergoflex pillow review, I would like now to share my final thoughts with you. I think that this one would be great for those looking for:
A memory foam pillow that is made with excellent materials.
A pillow that has an amazing Tencel cover.
A pillow that is designed for back and side sleepers.
If you are looking for all the above then this should be high on your list. The lack of a trial period is one of the drawbacks here but overall it's a high-quality product that comes at a fair price (£55). If you have any questions about this review, please drop me a line here.
PROS
Ecxellent Tencel cover
High-quality memory foam used
CONS
No trial period
A bit too thick