One of the feelings that I hate is waking up in the middle of the night because I feel that is hot. And I believe that I am not the only one who feels this way. In this REM-Fit Snow pillow review, I will talk about this interesting option that was designed to counter this problem.
Just like the other REM-Fit pillows, they also use memory foam here but more on that later. The pillow comes with a 5-year guarantee which shows how confident they are in their products. REM-Fit is a company that spends a lot of money on new product development so you will get the latest technology. My pillow was delivered 3 weeks ago so it's about time now to write this review.
Construction
The Snow pillow is a memory foam one. However, they didn't design it in a similar way to their other pillows. Instead of using a single piece of memory foam, they used foam crumbs. This approach allows the pillow to change shapes according to your needs. Of course, you won't get the same support but this one is way more versatile and it will suit more people. The memory foam crumbs also allow the air to pass with ease so this pillow is a very breathable one. Overall, I liked what they did here and I think it's a well-made pillow.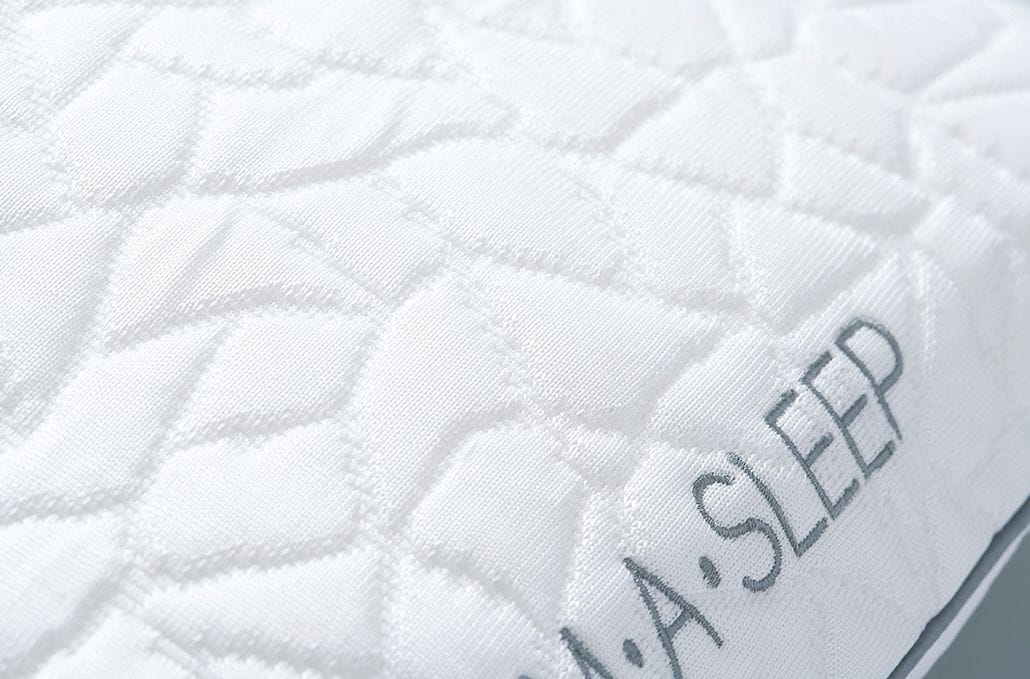 Cover
The cover of this pillow is the main reason you should buy it. The outer cover is made of 45% Ice yarn and 55% Polyester. The inner cover is made of 100% Polyester. The 'Nordic Chill' fabric they use here can dissipate body heat up to 10 times faster than cotton. This means that the sleeping surface will remain cool even through pillow protectors and pillowcases. The cover feels soft and I felt that it does what is designed to do. It might not feel 10 times cooler than cotton but the difference was noticeable. Overall, I was impressed by it as I didn't expect to see much difference, to be honest.
Support
The pillow measures 65 x 40 x 15 cm so you should expect a thick one. Having said that, the use of foam crumbles allows it to perform well in all sleeping positions. However, when using it, I felt that this pillow would be better suited to back and side sleepers but that doesn't mean it won't suit stomach sleepers. Support was good but I think that the other REM-Fit pillows did a better job on this end. Pressure relief was adequate and overall the pillow felt quite comfortable.

Is the REM-Fit Snow pillow for me?
This is always a tough question to answer now that I am completing this REM-Fit Snow pillow review. I think it would be a great option for anyone looking for:
A pillow with excellent cooling technology designed for those who don't like to sleep hot.
A memory foam pillow that comes with a 5-year guarantee.
A pillow that is best suited to back and side sleepers.
If you look for all these, then the REM-Fit Snow pillow should be an option you should consider. It's not the cheapest out there, but it features some unique technology that it's hard to match. If you have any questions about this review, don't hesitate to contact me here.
REM-Fit Snow Pillow Review
PROS
Unique cooling technology
5-year guarantee
Very comfortable
CONS
Not the cheapest option