If you feel hot at night and are looking for a new pillow that sleeps cool, you should read this Emma Premium pillow review. As you know, Emma is one of my favourite brands and with this new release, they managed to improve an already great pillow.
During the design process, they wanted to create a versatile pillow that you can customise according to your needs. It measures 40 x 70cm so it's a standard-size pillow. If you decide to buy one, you will get a 30-night trial period that gives you a full month to try it at home. Additionally, the Emma Premium pillow comes with a 2-year guarantee which is great. I ordered mine almost 3 weeks ago so it's time now to move to the full review below.
Construction
The Emma Premium pillow features 3 different foam inserts that you can use to create the pillow of your dreams. The first one is made of ThermoSync foam that has the ability to regulate heat very efficiently. The second one is an HRX foam layer that has excellent pressure-relieving properties and can support your neck and head. The last one is made of a soft foam that is breathable and it's ideal for comfort. According to your sleeping position, you can choose how many you will use but more on that later. Overall, the people at Emma decided to use high-quality materials here and this is easy to spot.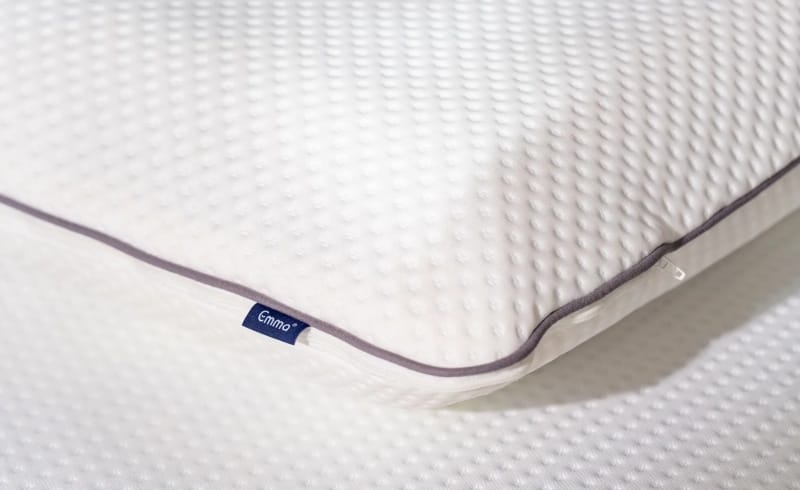 Cover
The cover of this pillow is made of 98% polyester and 2% elastane. This is identical to the one they use for their Emma Original pillow. They chose this blend because it's durable and breathable. Additionally, the elastane helps it to have a great fit which is important for a modular pillow. The good news is that this is a removable cover that you can machine wash. Just make sure you choose a gentle cycle at 60 degrees. The design is the typical Emma one so you should expect a white cover with some branding details. The sleeping surface is soft and this pillow feels quite premium. I have to mention here that this is OEKO-TEX® Standard 100 certified. That means that it's free from any harmful substances so it's safe for human health. Overall, this is a well-made cover that won't disappoint.
Support
As I have mentioned above, this is an adjustable pillow so you can customise it according to your needs. The three inserts can create various combinations and the maker suggests you use all of them if you are a side sleeper. In case you are a front sleeper, you should only use one and if you sleep on your back, two will do the job. The great thing about this mechanism is that you can adjust its height which is incredibly important for a good night's sleep. During the past two weeks, I have experimented with different setups and I was quite happy with the end result I got. I believe that most sleepers will find the right combination for them as this is a versatile pillow. The foams were both responsive and supportive and overall, I was happy with its performance.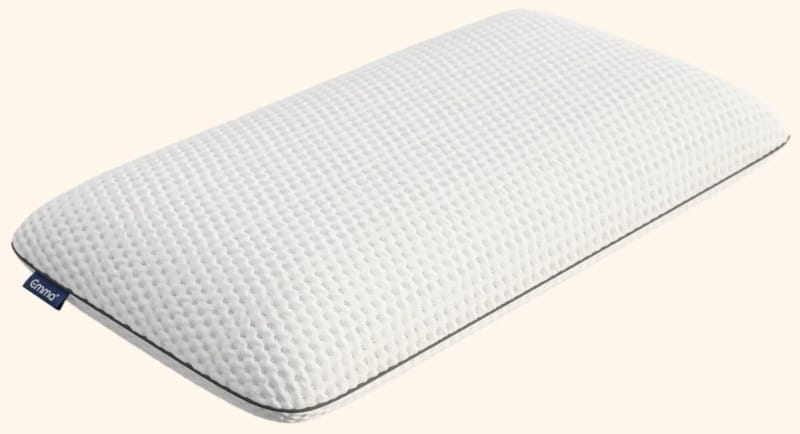 Should I buy the Emma Premium pillow?
This is the question I need to answer before I complete this Emma Premium pillow review. In my view, this would be a great option for anyone looking for:
A customisable pillow that can suit all types of sleepers.
A pillow that is designed to sleep cool.
A pillow that comes with a 30-night trial period.
Emma managed to create a versatile option here that packs the latest technology. This paired with great service and support creates a real winner so if you are looking for your next pillow, this is one I highly recommend.
Emma Premium Pillow Review
PROS
Customisable height and feel
High-tech materials
30-night trial period
CONS
Not the cheapest out there