If you wake up every day with neck pain, you should definitely read this Groove pillow review. Formerly known as the "EasySleeper", this is a pillow that features a unique design that promises to eliminate neck and upper back pain. Moreover, it comes with a 100-night trial period so you can try it and if you are not happy with it, you can return it and get your money back.
After hearing a lot about it, I decided it was time for me to create this review. If you are interested to find out more about the Groove pillow, keep reading below.
Construction
This pillow is made of a single piece of Bamboo Charcoal memory foam. They decided to use this material for its germ-resistant properties. Additionally, it sleeps cool and memory foam has the ability to mould to the shape of your head and neck. For all these reasons, the engineers at Groove decided to follow this approach. Around the memory foam core, they have added a protective cover that has a dual role. The first one is to protect the memory foam from dust and erosion. The second one is to regulate sleep temperature during the night. The Groove pillow measures 60 x 34 x 11/6 cm and it weighs around 1kg. It's a well-made construction and the people at Groove did a great job here.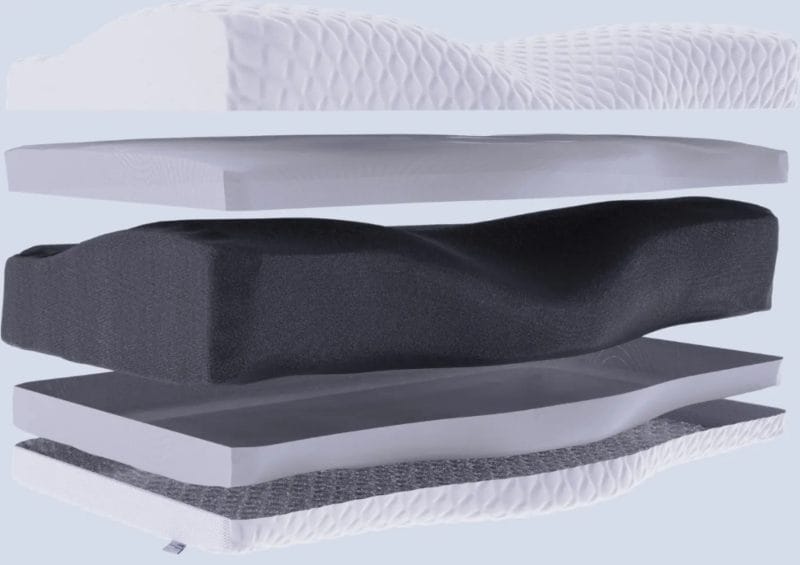 Cover
One of the things I like about this pillow is its cover. This ultra-soft Scuba cover complements the Groove pillow and it combines great design with practicality. It features a patterned surface that looks and feels of great quality. The cover is breathable and the good news is that it's machine-washable. If you want to clean it, you should place it in a gentle cycle with your whites. On the side, you will find a recyclable plastic zipper that will help you remove it whenever that is needed. All materials used to make this pillow are REACH compliant so they don't contain any harmful chemicals, including fire retardants. Overall, this is a high-quality cover that works very well.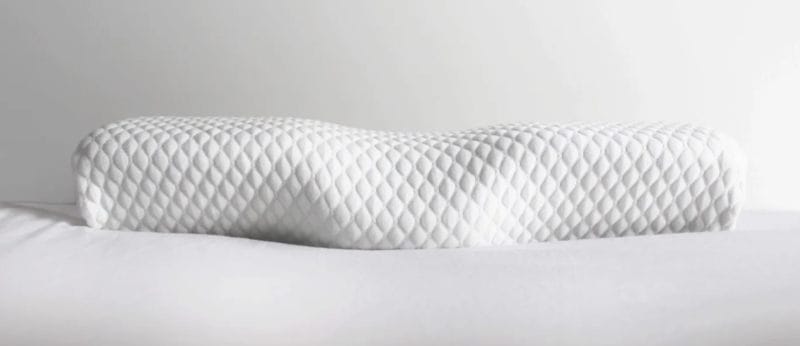 Support
The main reason you should buy this pillow is its performance. This orthopedically approved option promises to correct the posture during sleep and that in turn, will reduce head and neck pain. The pillow comes with a medium feel so it will feel neither too firm nor too soft. The Groove pillow can be used by any person that is 13 years old and above and it will significantly reduce stiffness and tension during the night. After all, it's not a coincidence it has over 6,000 5-star reviews. Overall, this is a pillow that will suit people that suffer from neck pain.
Is this a pillow I should consider?
This is not an easy question to answer but I will do my best now that I am about to complete this Groove pillow review. In my opinion, this would be a good option for those looking for:
A memory foam pillow designed to alleviate neck and head pain.
An affordable pillow that is made with excellent materials.
A pillow that comes with a 100-night trial period.
If you have a tight budget and you look for an option that can help you with your chronic neck pain, the Groove pillow should be high on your list. At £30 and with a free trial period, this is a no-brainer.
PROS
Great for head and neck pain
100-night trial period
Very affordable
CONS
You have to buy 2 pillows for free delivery