If you live in a crowded city then the chances are that you don't have much space. Finding the best chair bed can be a lifesaver so to help you out, we decided to create this buying guide that features 6 great options. Chair beds don't take up much space and they can accommodate a guest with great ease. Unlike sofa beds, they are way more affordable and they can transform a small living room into a proper guest bedroom. Back in the day most of the available chair beds would be ugly and not very stylish but these days makers have developed great pieces of furniture so you don't have to sacrifice anything. It's time now to move below to see the six options that will suit every taste, need and budget.
Haru Single Sofa Bed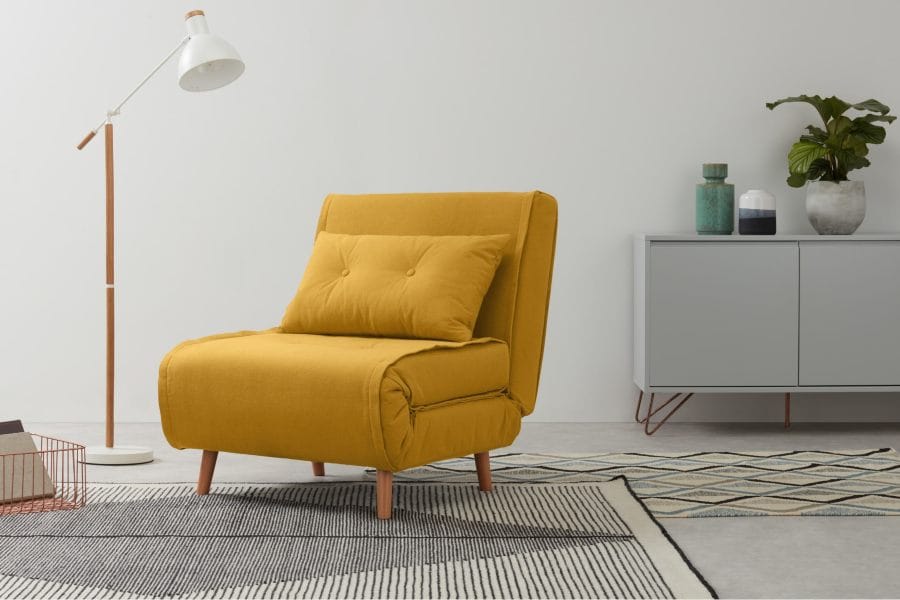 The first pick on this list is the Haru Single sofa bed. It's available from MADE which is one of the most successful furniture retailers in the UK. They sell stylish pieces without the expensive price tags and that made them very popular among design enthusiasts.
The Haru sofa bed is available in 2 sizes so you have the option for a single or a double bed. Moreover, it's available in 6 colourways so you will definitely find the one that suits your taste. The Haru sofa bed is a prime example of design meeting practicality and it's definitely one of the best chair beds in the UK. If you want to get one, it will cost you £229 which is an affordable price tag. Overall, this is a complete proposition so if you look for a beautiful and practical chair bed, this is one that should be quite high on your list.
Hettie Single Sofa Bed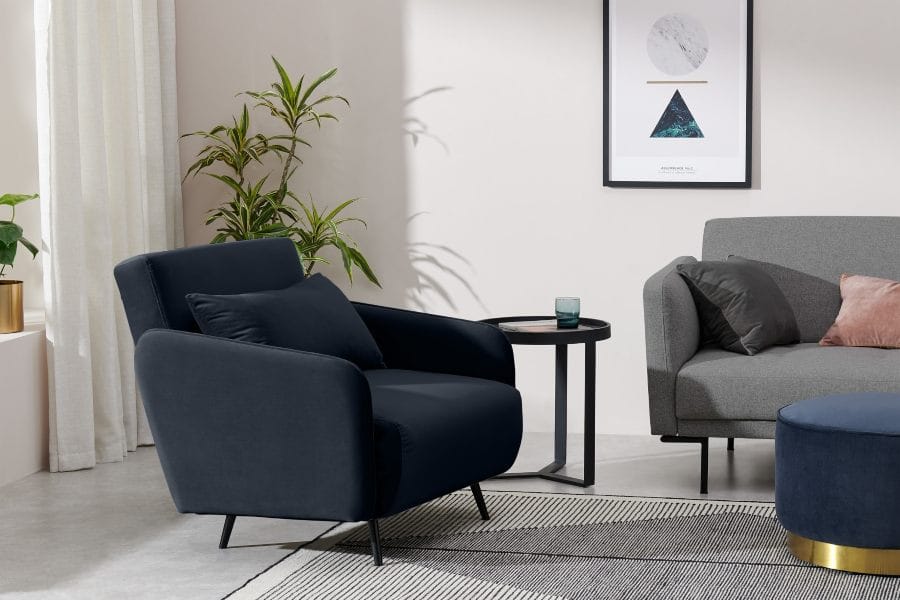 The second pick on this list comes again from MADE and it's one of their latest releases. The Hettie sofa bed comes with a more classy look that will suit even classy living rooms. By looking at it, someone would never think that this is a chair bed and this is something difficult to achieve. According to MADE, this is one of the main selling points of this sofa bed. It's available in 3 colourways and you can choose between a fabric or a velvet cover. One thing we need to mention here is the fact that this chair bed is made with recycled materials. This is a great initiative by MADE and hopefully, more makers will follow. If you decide to buy one, prepare to pay £329 which is a fair price. Overall, this is a great chair bed from a maker that you can trust.
Alpine Bay Chair Bed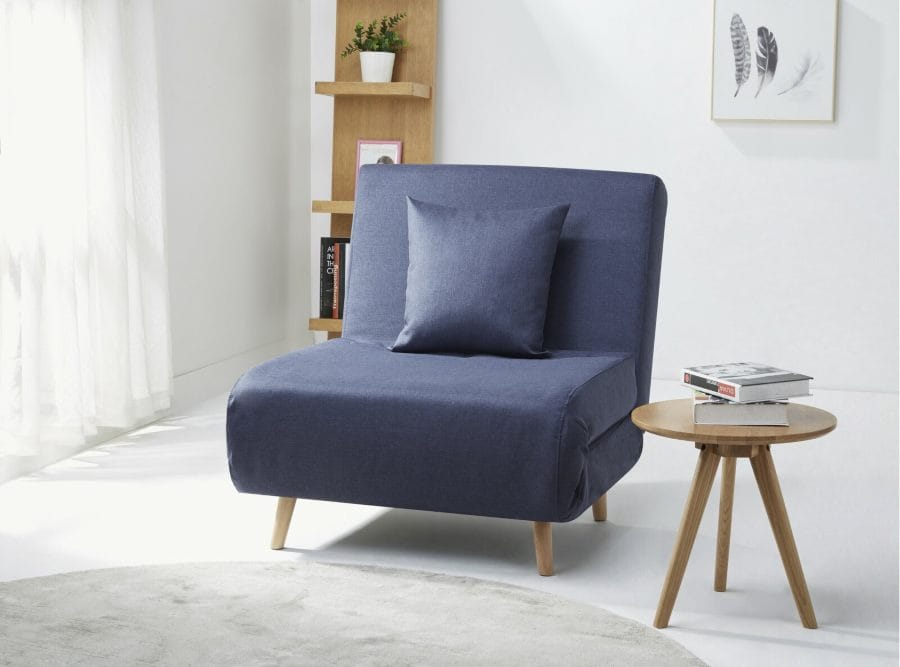 The third pick on this list comes from Zipcode Design. This is another popular maker and the Alpine Bay chair bed is a prime example of their work. It features a modern design that is available in 6 colourways so you have plenty of options. During the design process, a lot of emphasis was given to quality so this chair bed comes with a solid wood frame. If you want to buy it, you should prepare to pay around £240 which is not bad for a piece of this quality. The Alpine Bay chair is available from Wayfair so it comes with free delivery. Overall, this is a high-quality option that won't disappoint you.
Ammiras Chair Bed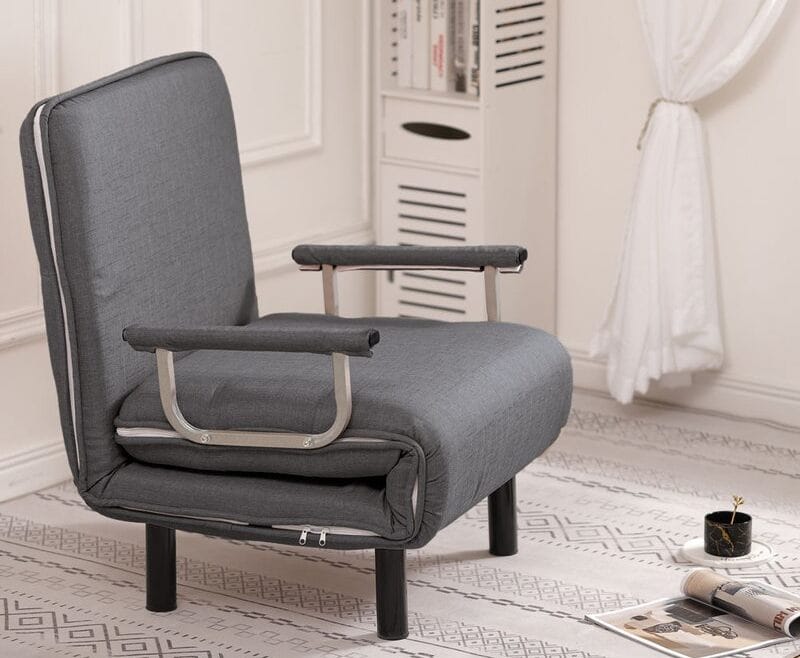 If you look for an eco-friendly option then the Ammiras chair bed should be high on your list. It's not a coincidence after all that this chair is GREENCARD certified. It features a solid wood frame that is combined with metal to create a chair bed that has a minimal design. The maker has developed 4 classic colourways so you will be asked to choose between some classic colours but also some more funky ones. The Ammiras chair bed is available from Wayfair and if you decide to buy one, you will need to have a budget of around £220 for it. That makes it one of the more affordable ones and it also comes with free delivery!
Casart Sofa Bed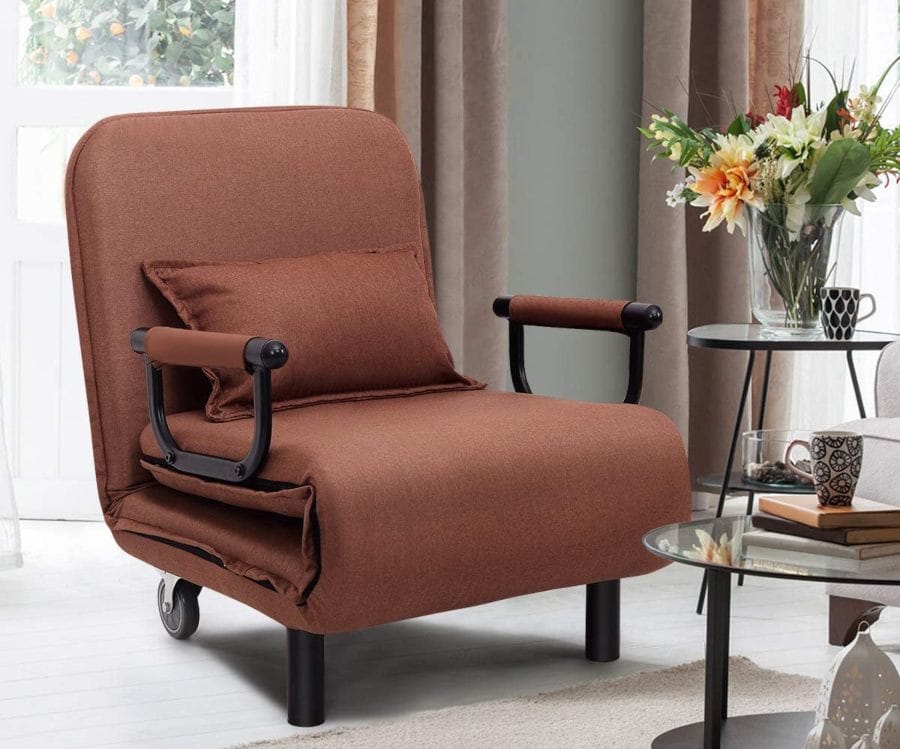 The next option comes with a very unique design that will definitely impress your guests. The Casart sofa bed features a 3-in-1 design and it can work as a sofa, a lounger or a bed. This makes it very versatile so if you are after practicality then this can be a great option. Besides that, you will be given two colourway options (Coffee or Blue) that are combined with a steel frame. Despite the high quality, this is an affordable chair bed that will cost you only £179. It's available from Amazon and features multiple 5-star reviews. Overall, this is a great option for those who look for a versatile sofa bed that won't break the bank.
Mito Single Futon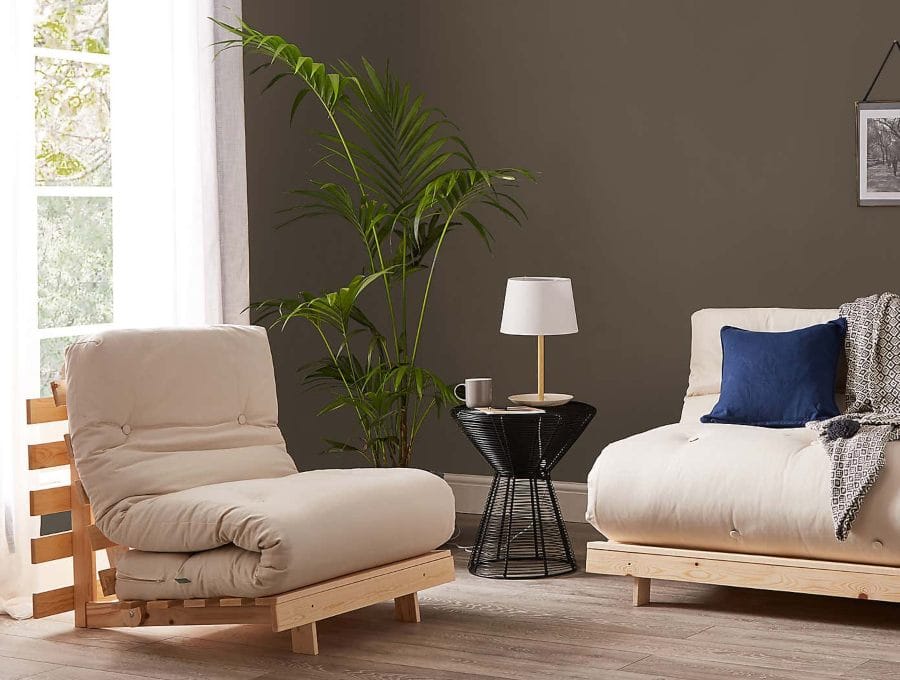 The last option on this list is the Mito Single Futon. It features a unique design that will suit a modern living room. This futon comes with a solid pine frame that is very easy to fold out so you can have a single guest bed in a matter of seconds. It's available in 9 colours that include earthy colours but also more vibrant ones. The good news is that it's the cheapest futon on this list and it will cost you only £159. You can buy it from Dunelm so you can expect great service. Overall, this is a value for money option that combines a unique design with great practicality.
The time has come now to complete this post and we think that we have helped you to find the best chair bed that is available in the UK market. If this is not the case, you shouldn't hesitate to contact us and we will do our best to help you out.