If you have an old mattress that feels unsupportive but you are not ready to buy a new one, we might have a solution for you. All you have to do is go through the below list of the best firm mattress toppers available in the UK market and chose the one that suits your needs. You will quickly understand that with the right sleeping accessory, an old mattress can feel like new again. After many hours of research, it's time now to move below to see our 5 favourite options.
Emma Flip Topper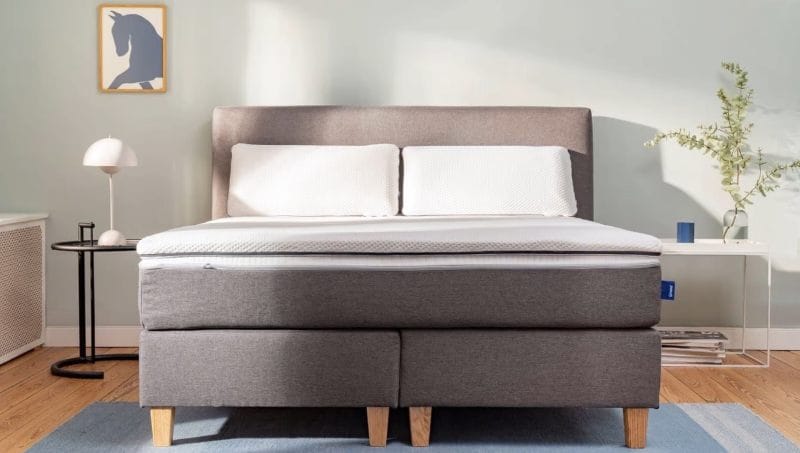 The first option on this list is the Emma Flip topper. This double-sided option is ideal for sleepers who seek a firmer feel. It comes with two sides and you can choose between a firmer or a softer feel. The Emma Flip measures 5cm in height and it combines Airgocell foam with HRX foam to create a topper that is supportive but also sleeps cool. Moreover, it features a removable cover that is machine washable so it's very easy to maintain. This high-quality topper is well-built and it can easily transform your old mattress.
However, it wouldn't be our number one option if it wasn't paired with excellent service and support. If you order one, you will get a 100-night trial period that gives you more than 3 months to try it and decide later whether you want to keep it or not. Additionally, they offer a 10-year guarantee and free delivery. This is a truly amazing package and the people at Emma show how much they value their customers. Overall, this is a great adjustable option that is fairly priced.
Simba Hybrid Topper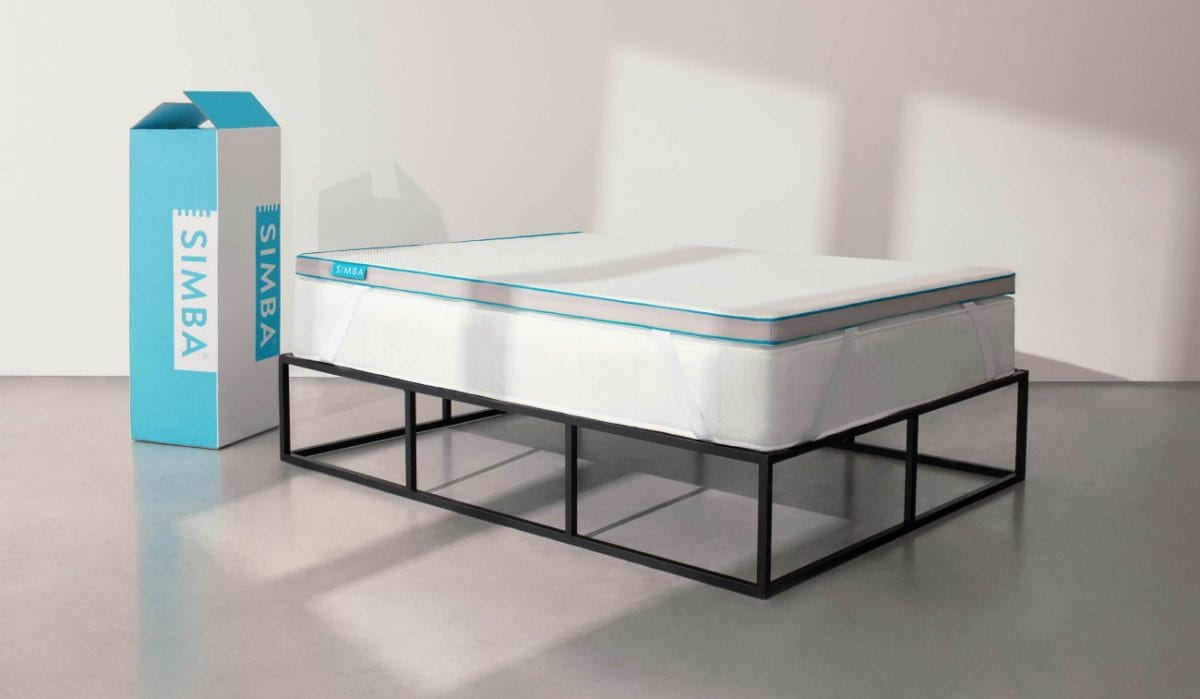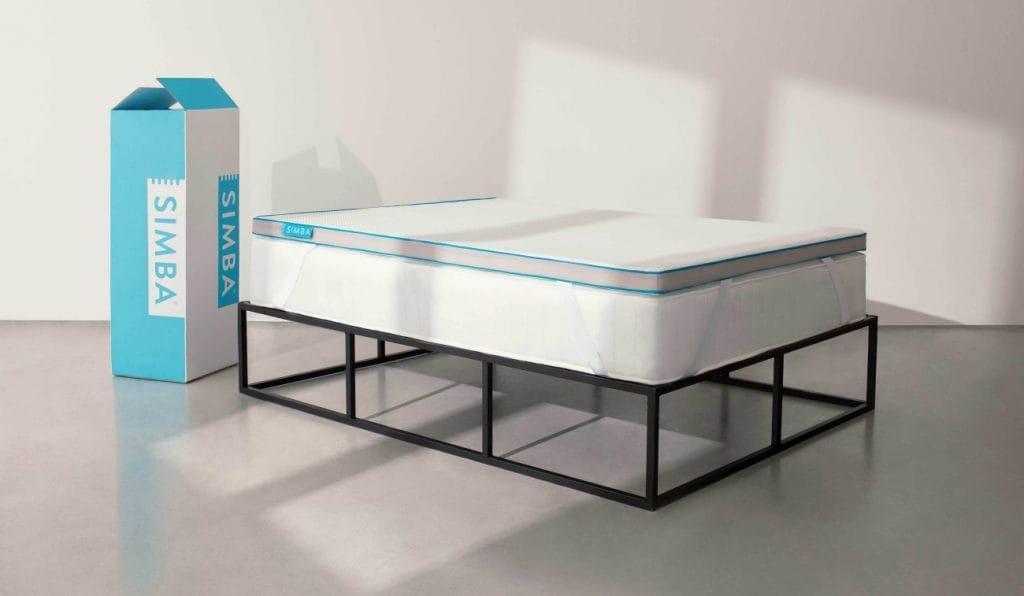 The second option on this list is the Simba Hybrid topper. This is probably the most interesting option as it features a hybrid design. That means that inside it, there is a layer of mini-springs that are designed to provide your body with extra support. This is impressive, especially if we consider that this topper measures 7cm in height. Besides the springs, the topper also features an open-cell foam layer that will keep the sleeping surface cool during the night and a support foam layer. All that sits inside a breathable cover that feels soft but also looks very beautiful.
All Simba toppers come with free delivery which usually takes 3 working days. Additionally, every topper comes with a 1-year guarantee. Unfortunately, there is no trial period here and this is the only weakness of this topper. Overall, this is a unique option so if you have the budget for it, this can be great for you.
Eve Topper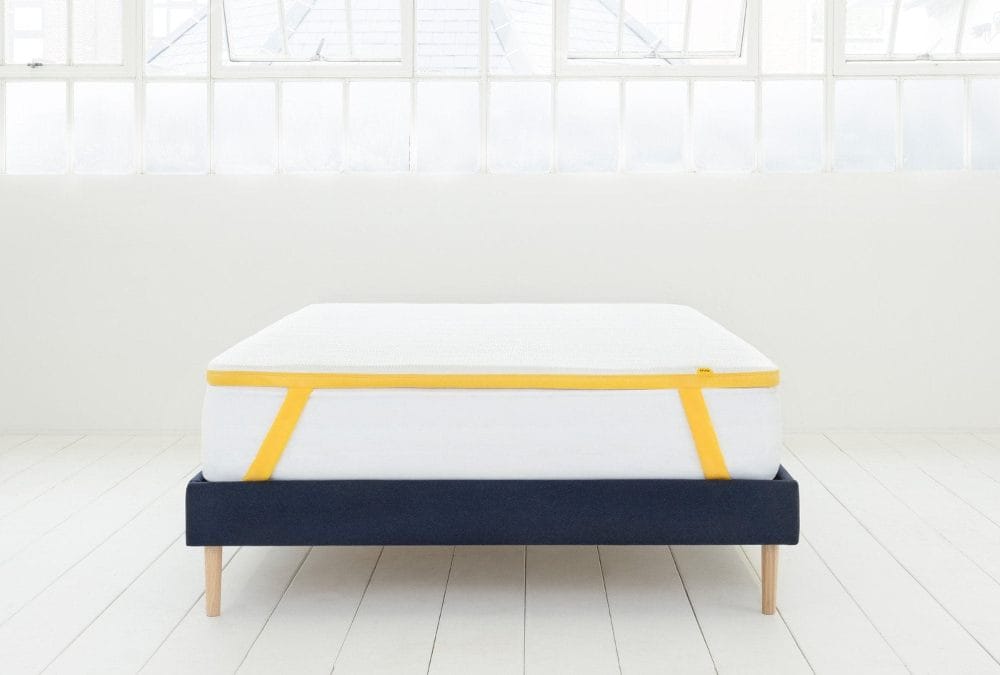 Another great option on this list is the Eve topper. This is another high-quality product from the people at Eve that can definitely improve your old mattress. It features an evecomfort® foam layer (2cm) that is combined with a base foam layer (3cm). The combination works great and the Eve topper is both supportive and comfortable. The cover is made of polyester and it comes with wiggle-proof straps that ensure the topper will stay in place. The upper part of the cover is removable and machine-washable. Overall, this topper is very well-made which is something expected from a brand like Eve.
If you decide to buy one, you will get a 30-night trial period that gives you a full month to try it. If you are not happy with it, you can return it and get your money back. Besides that, they also offer a 2-year guarantee and free named-day delivery. This is an excellent service package and overall, the Eve topper is one of the best options in the UK.
LinkDream Topper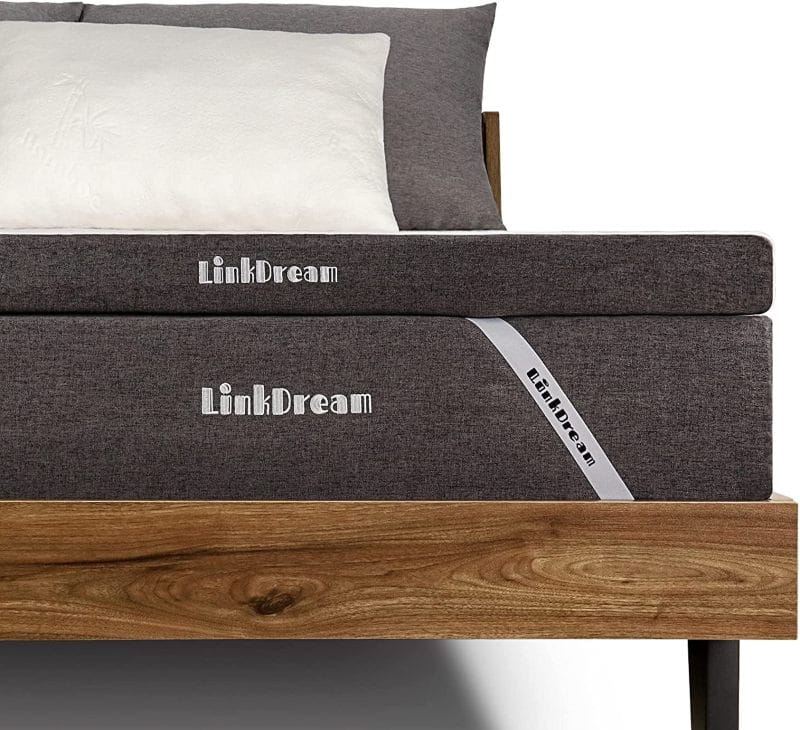 This list could not exist without some toppers that are currently available on Amazon. The LinkDream topper is a true best-seller and it comes with some great specs. It features 2 layers that create a combined height of 8cm. That makes it the tallest of the toppers on this list. The upper layer is made of cooling gel and that means that the sleeping surface will stay cool during the night. Moreover, the lower part is made of comfort foam and the combination works well. After all, it's not a coincidence that this topper has a 4.5 score on Amazon. The cover is made of breathable fabric and it comes with 4 straps that ensure a perfect fit. Overall, this is a well-designed topper that has an affordable price tag.
The LinkDream topper comes with a 100-night trial period so you have plenty of time to decide whether you are happy with it or not. Additionally, they offer free delivery and a 10-year guarantee. This is obviously a great package and overall, this is a topper that combines good quality and great service.
Recci Topper
The Recci topper is the most affordable one on this list but that doesn't mean it's not a good option. The core is made of 100% memory foam so you should expect excellent pressure relieving properties. Around it, there is a bamboo cover which has the ability to wick moisture away. Additionally, it's naturally antibacterial and repels dust mites. Finally, the cover is removable and machine-washable. The Recci topper is very popular and it comes with a 4.3 score on Amazon with over 4,000 reviews. That says a lot about its quality and it's a safe choice for anyone looking for a memory foam topper.
All Recci toppers come with free delivery and a 10-year guarantee. That means that you will be covered for a long time. The topper is CertiPUR-EU certified so it's free from any harmful substances. Overall, this is a value-for-money option that won't disappoint you.
It's time now to complete this guide that features the best firm mattress toppers that you can buy in the UK. If you still feel that you need some help, don't hesitate to contact us and we will do our best to help you out.