Brook and Wilde is a maker that has seen great success with its range of premium mattresses. Some time ago, they decided to create a pillow range too and I was really excited to hear that. In this Brook and Wilde Cavendish pillow review, I will talk about this 'duck down' option and whether it's one you should consider.
Most makers use synthetic filling materials these days so it's interesting to see what Brook and Wilde did here. The pillow measures 50x75cm and it will fit your old pillowcases. It also comes with Free Standard delivery if you live in a UK Mainland address. My pillow arrived two weeks ago so it's a good time now to move to the full review.
Construction
The Brook and Wilde Cavendish pillow has a straightforward design. There is an outer chamber that is filled with 100% new white feathers. At the core of the pillow, there are 3 smaller chambers which are filled with 80% new white down and 20% feathers. This design works well and the Cavendish pillow will provide your neck and head with added comfort and support. Down is very breathable and the pillow will stay cool during sleep. Moreover, it can maintain its shape longer compared to other synthetic materials so the Cavendish pillow will retain its shape for longer. Overall, this is a well-built pillow and I think they did a good job here.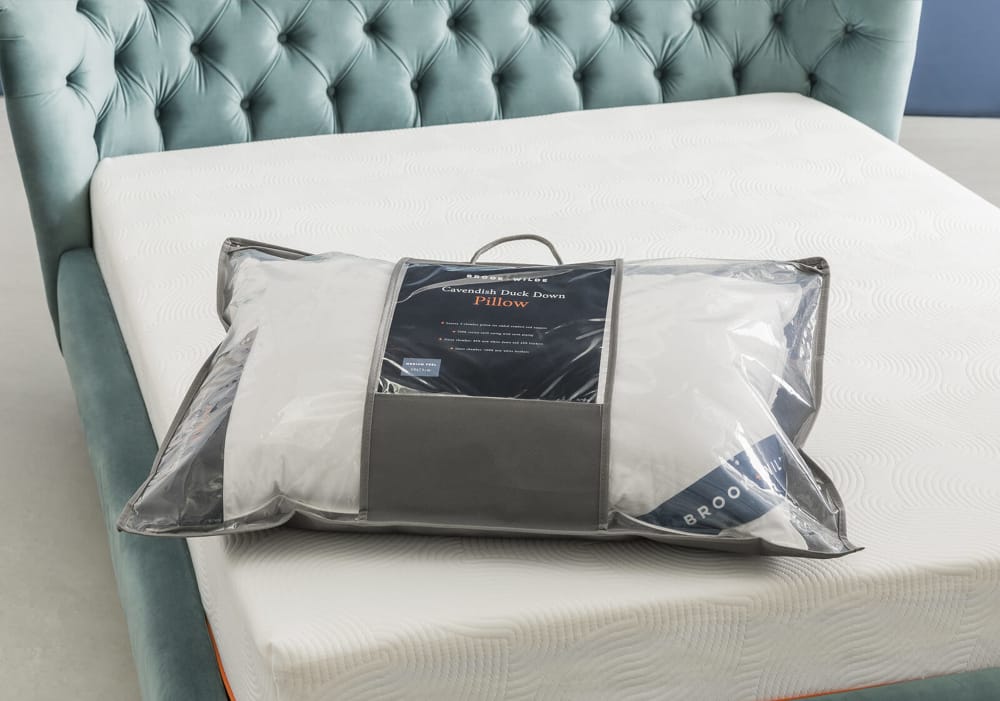 Cover
The cover of the Brook and Wilde Cavendish pillow is made of 100% cotton. They went with this material because cotton is very breathable and this ensures your pillow will stay cool during the night. Cotton also feels soft and it's a skin-friendly material. The design of the cover is a very plain one and I think that Brook and Wilde could do a better job here. I must admit that I personally didn't like it. If you want to clean it, you should use a gentle detergent and spot-clean it where needed. Overall, it's a decent cover but I have seen better ones. To be honest, I was expecting more on this end from a brand like Brook and Wilde.
Support
Before you buy a pillow, you should first figure out what is your sleeping style. If you like to sleep on your side, you will need a pillow with a higher loft. If you are a stomach sleeper, you are probably better off with a low-loft pillow. The Cavendish one is primarily designed for back and side sleepers. It has a relatively high loft so if you are a stomach sleeper, you will probably find it a bit uncomfortable.
The pillow is very supportive and the 3 individual chambers do a great job of forming a solid core that will support your neck and head. Pressure relief is adequate and overall the pillow did a good job. I have to state here that this pillow will be a great option for those who like to read in bed. Its size and construction are ideal for such a habit so have this in mind.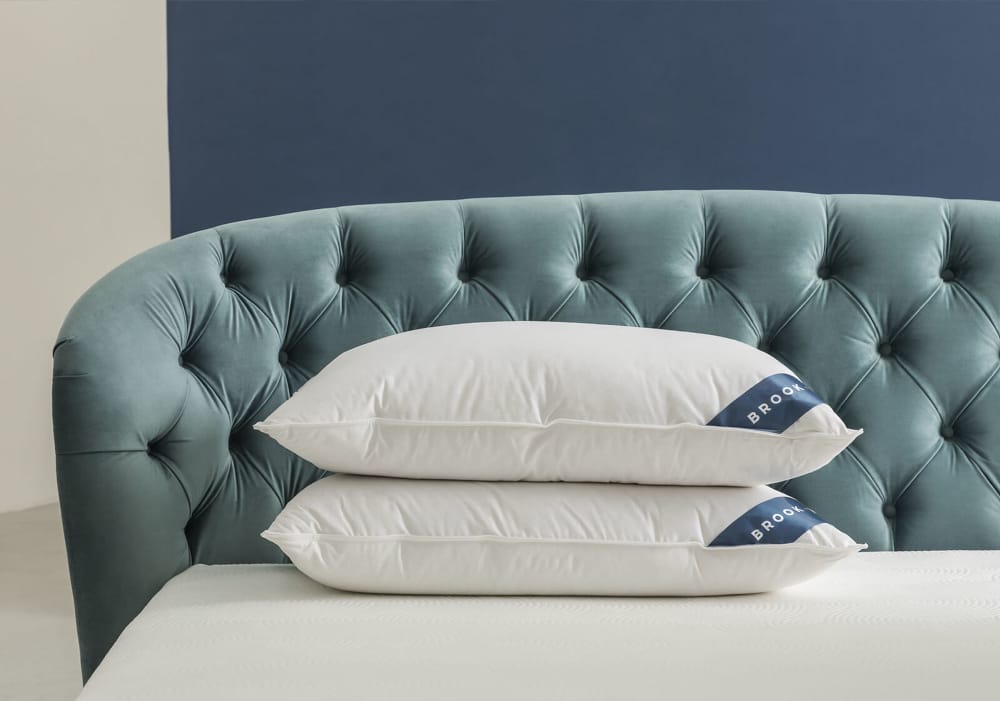 Is the Brook and Wilde Cavendish pillow for me?
This is not an easy question to answer but I will do my best now that I complete this Brook and Wilde Cavendish pillow review. I think it will be ideal for all those looking for:
A down pillow that is affordable and comes from a maker that you can trust.
A pillow that is best suited to back and side sleepers.
A premium pillow that comes with free delivery for UK postcodes.
If you look for all these, the Cavendish pillow can be a good option for you. It's an affordable 'down' pillow (£149) that is a great option for those who are tired of memory foam pillows. In other words, it's a good old-fashioned pillow designed in 2020. If you miss the old days, this one should be high on your list.
Brook and Wilde Cavendish Pillow Review
PROS
High-quality down filling
Free delivery
Affordable 'down' option