Brook and Wilde is a maker that is known for its premium mattresses. After seeing great success in the UK, they decided it was about time to expand their product range. For this reason, they created 3 pillows that are designed to cover the needs of their customers. In this Brook and Wilde Marlowe pillow review, I will talk about the most premium option of the three to help you decide whether this would be a good option for you.
When designing the Marlowe pillow, they decided to release it in 2 different firmness options. You can choose to get the medium or the firm option. For this review, I will talk about the firm option so you should be aware of it. The pillow measures 50x75cm so it will fit into your standard-size pillowcases. When you order from them, you will get free standard delivery provided you live in a UK Mainland address. My pillow arrived almost a week ago so it's about time now to move to the full review below.
Construction
Brook and Wilde used a straightforward design approach when making this pillow. Firstly, they created an outer chamber that is filled with 90% new white Masurian goose down. At the core of the pillow, they placed 3 inner chambers which are filled with 100% new white European goose feathers. The design is a clever one and the Marlowe pillow is very supportive. Having said that, the main reason someone should get it is the pressure relief provided to your neck and head. It's definitely one of the best pillows when it comes to that. Goose down is quite breathable so the pillow won't get hot during the night. Brook and Wilde have created a high-quality pillow here and I was really impressed by it.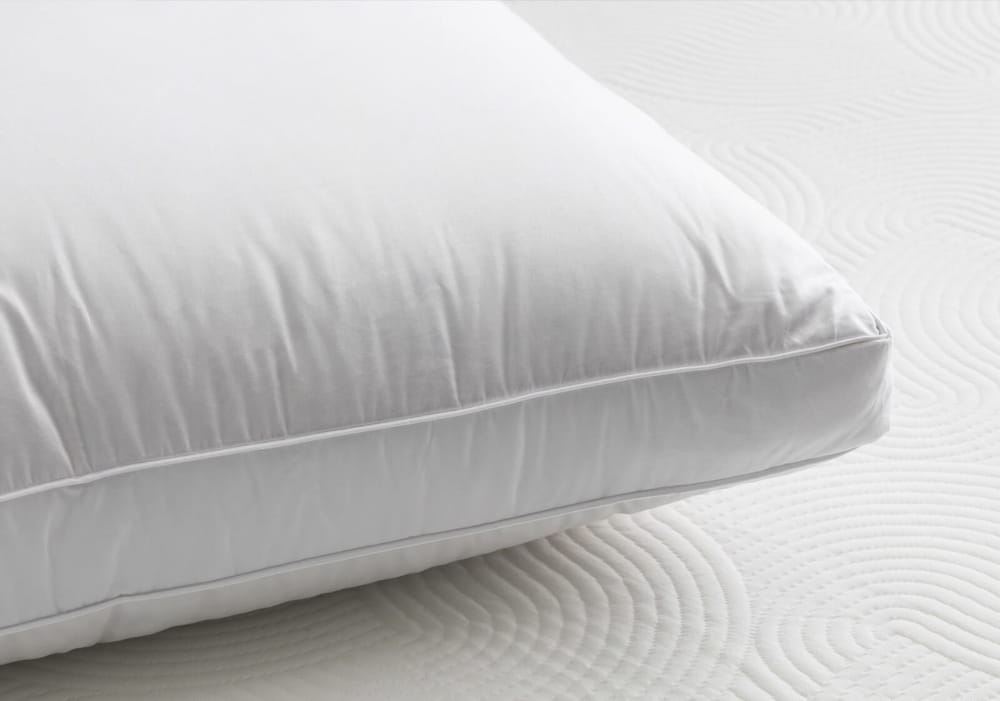 Cover
The cover of this pillow is made of 100% down-proof Egyptian cotton. They went with this option for a few reasons. Firstly, this type of cotton is one of the best in the world and Brook and Wilde wanted to give a premium character to their pillow. Secondly, cotton is a breathable material so your pillow won't get hot during sleep. Lastly, for most sleepers, cotton is a skin-friendly material so this makes it a good option for a pillow cover. If you want to clean it you can use a mild detergent and spot-clean it where needed. The design is a very plain one and it's the only thing I didn't like about this cover. In all honesty, I was expecting more from such a maker. Overall, it's a good cover that will do the job.
Support
The Brook and Wilde Marlowe pillow was designed to suit combo sleepers. By that, I mean people who tend to change sleeping positions during the night. For this reason, the pillow has a medium-high loft which is the right choice for a pillow of this kind. The design with the 3-chamber core works quite well and the pillow is very supportive. It did a good job in all sleeping positions. What impressed me the most is the provided pressure relief which is very important for some sleepers, including myself. Overall, it's a great pillow and I think that most sleepers will agree with my statement.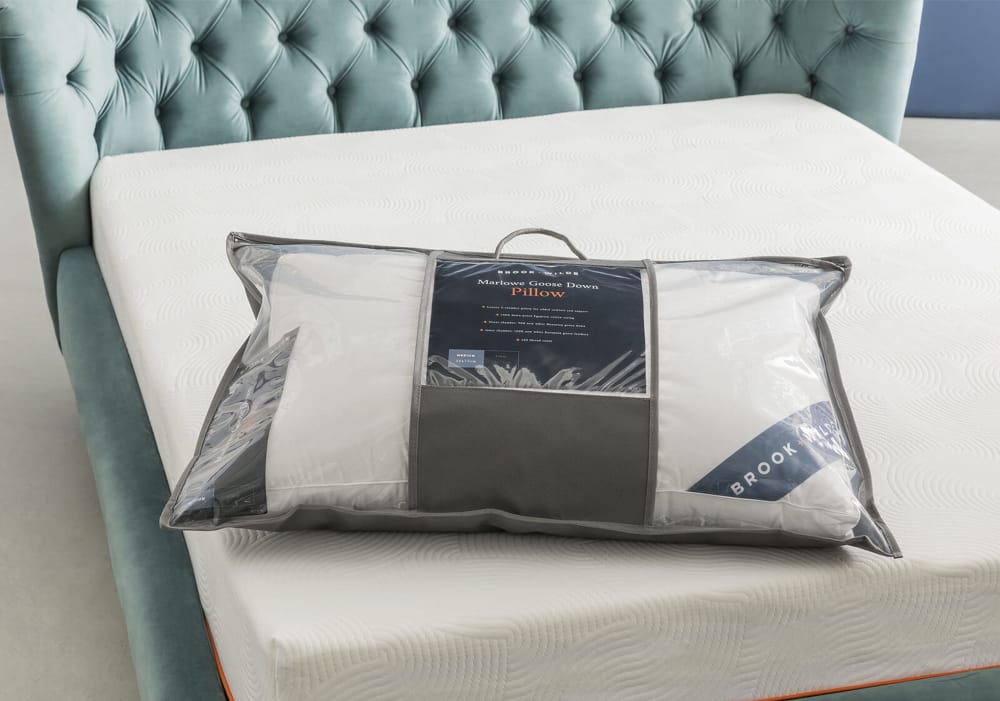 Is the Brook and Wilde Marlowe pillow for me?
It's time now to complete this Brook and Wilde Marlowe pillow review and try to answer the above question. With that in mind, I think that this pillow would be ideal for all those looking for:
A 'down' pillow that is supportive and will provide your head with adequate pressure relief.
A premium pillow made with high-quality materials.
A pillow that comes with free delivery from a name you can trust.
If you look for all of these, then the Marlowe pillow should be high on your list. Having said that, the use of premium materials means that this pillow will come at a certain price (£299). If you are ok with that, then this 'down' pillow can be an ideal option for anyone looking for a premium sleeping experience.
Brook and Wilde Marlowe Pillow Review
PROS
Excellent materials
Plenty of pressure relief
Free delivery