Casper is one of the brands that completely changed the mattress world. Entering the UK market several years ago, they spread the word with their famous ads. In this Casper mattress review, I will talk about their mattress and whether it's worth buying.
They make a mattress that features a number of different foam layers which make it a really interesting option. It's a US-based company but all mattresses are manufactured here in the UK and as you expect they ship in a carton box! I got my Casper mattress about a month ago so let's move now to the full review below.
What is a Casper mattress made of?
The Casper mattress features a total of four layers plus the sleeping surface.
Top Layer: An open cell foam layer which helps the mattress breath and stay cool during the night. It also provides your body with extra comfort and adds bounce.
Middle Layer: A responsive memory foam layer which provides your body with the needed pressure relief.
Middle Layer: An adaptive transition foam layer which adds needed comfort but also helps with weight distribution.
Bottom Layer: A support foam layer which is essentially the base of the Casper mattress.
In the image below you can see the position of each layer.

What is the Casper cover made of?
The cover of the Casper mattress is a really nice one. It's made of 99% polyester and 1% elastane. Polyester makes it breathable and allows airflow during sleep. Elastane allows the cover to wrap around the mattress properly for a perfect fit.
The cover is removable and all you have to do is just unzip it. You can machine wash it at 40 degrees so it's quite easy to maintain. On the sides, they cleverly placed some handles which help a lot when you want to move this mattress. Especially with the larger sizes, the handles are very useful and I wish more makers would do the same. The cover feels strong but at the same time, it's quite soft and feels nice. Overall, I think Casper did a really good job here so no complaints at all.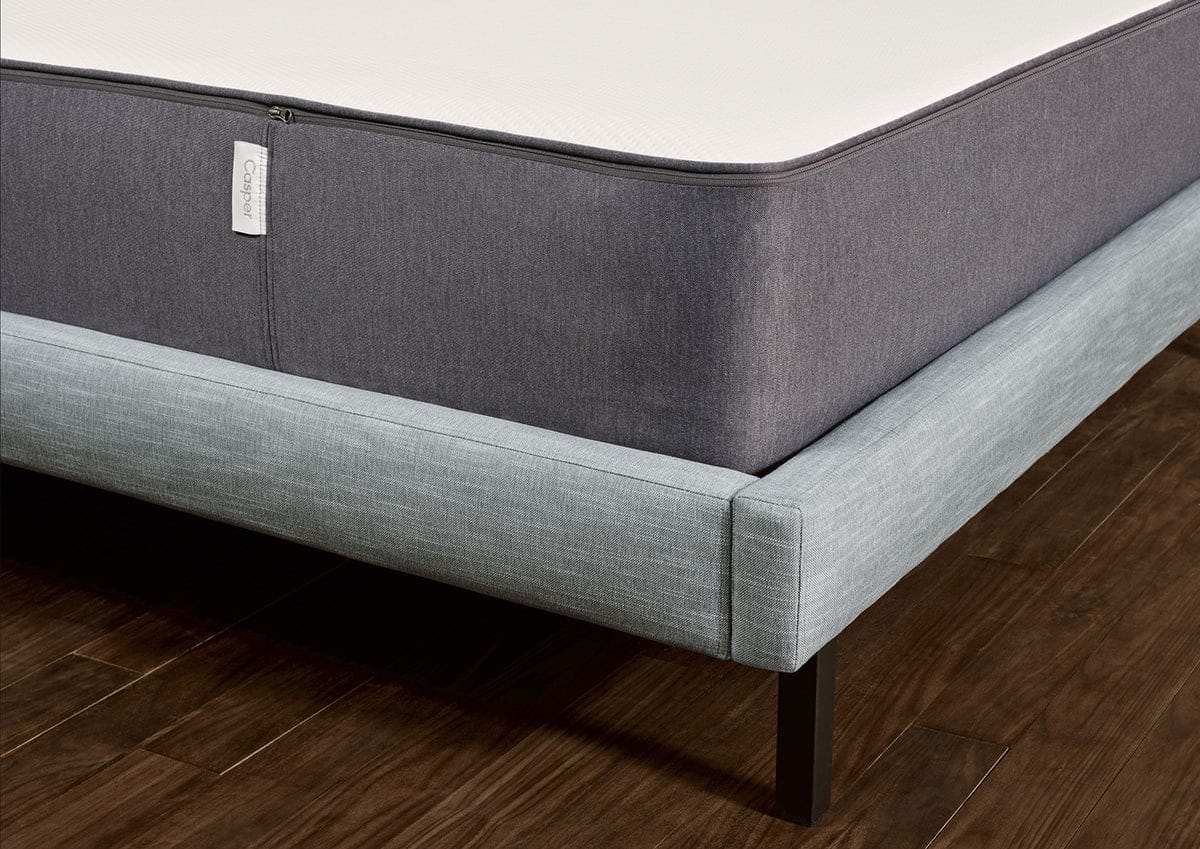 How does the Casper mattress feel?
The Casper mattress has a medium-firm feel and it's designed to suit most sleepers. If I put this on my virtual scale, I would say it's a 6.5, with 10 being really firm. I will now talk about the different sleeping positions and how this mattress performed.

Starting from the back position, the foam layers did a good job 'hugging' my hips and shoulders. I felt well supported and it was really comfortable in this position. My spine was aligned properly and pressure relief was adequate.
Turning to the side position, the mattress adjusted quickly and sinkage increased. Support was good and I felt comfortable. My spine was in a good form and Casper did a decent job here. That was great because foam-only mattresses tend to struggle with this position.
Finally, moving to the stomach position, the mattress adjusted again very quickly and I felt that my hips and spine were well supported. It was really comfortable sleeping this way and I felt that the Casper mattress performed really well.
The mattress is well built but the edge support is average due to the foam only construction. If you share your mattress with a partner then this can be a great option. Casper has minimal motion transfer so you won't face night partner disturbance.
What type of bed to use with this mattress?
The Casper mattress can work with any flat surface. That means that you can put it on your floor or just use your current bed frame. The maker suggests you use a slatted base, a platform bed, or an adjustable base. If you use slats then make sure the distance between them is no more than 7cm. This is important because the mattress needs support to work properly.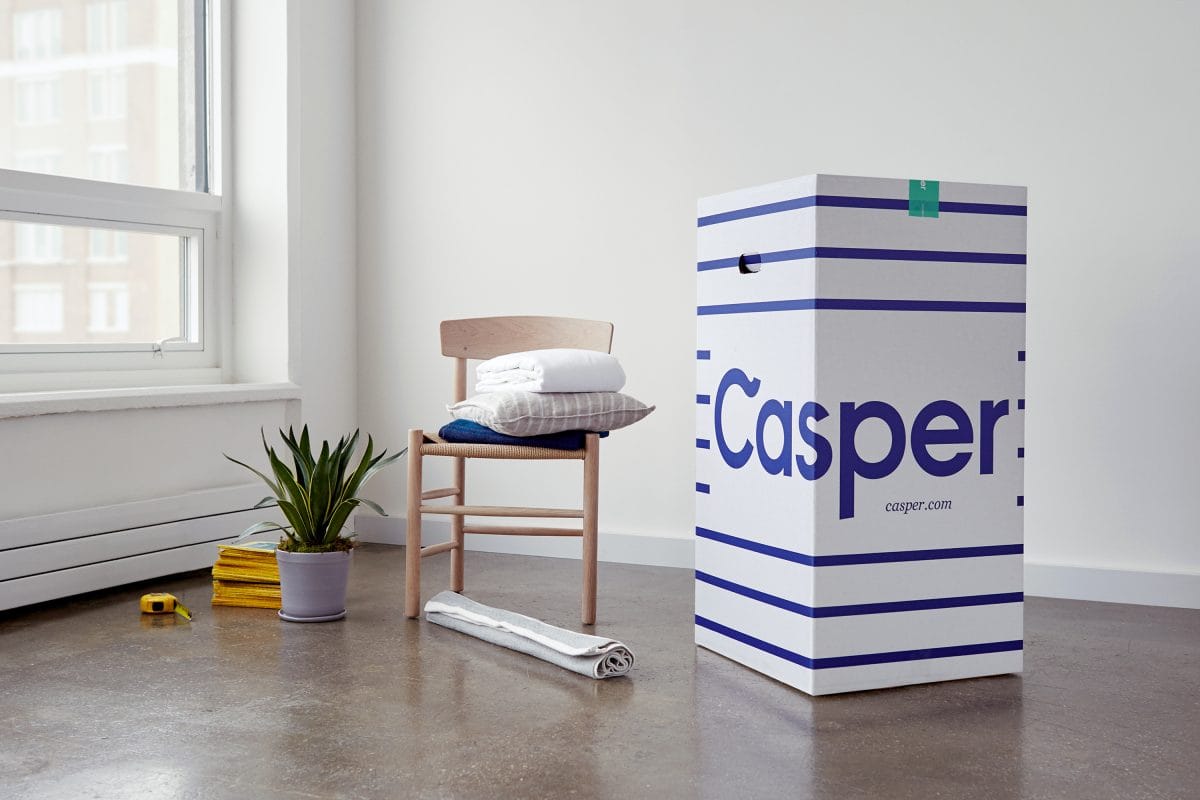 How will it be delivered?
The Casper mattress comes in a high-quality carton box and it will be delivered directly to your door. The box measures 47cm x 47cm x 108cm. However, the weight of the package is different depending on the size of the mattress inside. The Single one weights 19kg with the bigger Super King weights 40kg.
They offer free standard delivery for all orders and your mattress will be delivered within 3-5 business days. If you want a next day delivery or a Saturday one this will cost you an extra £20. Moreover, you can have your old mattress removed for £15. This is a fantastic deal and it's probably the cheapest in the market. That means that with a total of £35 you can get both the above services which is a great combination. Overall, I think that Casper does great here.
Does the Casper mattress come with a trial period?
The Casper mattress, just like most boxed mattresses, comes with a 10-year guarantee. This is great to see as it shows how confident they are in their manufacturing process. You can read the terms and conditions here.
They also offer a 60-night trial period which gives you enough time to make up your mind. This is really great, as buying a mattress online can be tough! If you are not happy with your purchase you can return your mattress and get a full refund. Casper offers a free return service via UPS which is a trouble-free process. All you have to do is contact their customer support team and arrange the collection. You don't need to keep the original packaging and once they collect your mattress they will process the full refund within two weeks. Overall, Casper does really well in this area.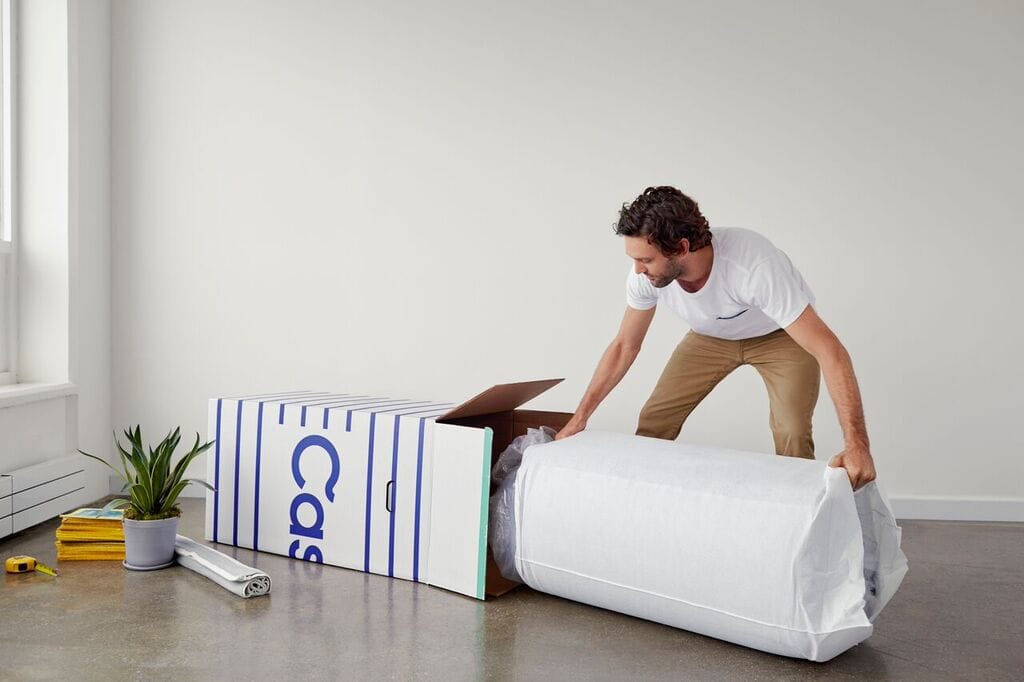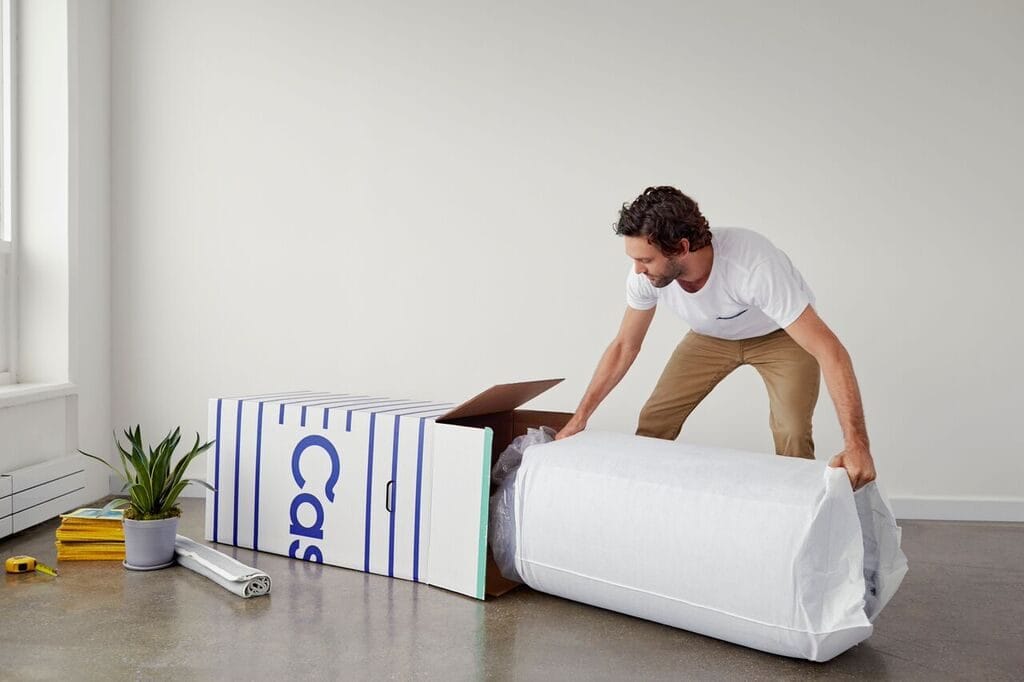 What does a Casper mattress cost?
The Casper mattress is available in 6 sizes. This is great and you will definitely find the size that suits your needs. They have cut all the middlemen so you will get a good value for your money here. The smaller size (Single) starts at £500 with the bigger (Super King) selling for £1,000. The table below has pricing information for all available sizes.
| | | |
| --- | --- | --- |
| SIZE | DIMENSIONS | PRICE |
| Single | 90 x 190 x 24cm | £500 |
| Small Double | 120 x 190 x 24cm | £700 |
| Double | 135 x 190 x 24cm | £750 |
| King | 150 x 200 x 24cm | £900 |
| Euro King | 160 x 200 x 24cm | £950 |
| Super King | 180 x 200 x 24cm | £1,000 |
Are Casper mattresses good?
Finishing this Casper mattress review, this is the question that I have to answer. Overall I think that Casper is one of the best foam mattresses that I have tried. However, I think it would be best for those looking for:
A memory foam mattress that has a medium-firm feel and is built with high-quality materials.
A mattress that offers good support and pressure relief even for heavier and bigger bodies like myself.
A mattress that is made here in the UK and comes with excellent service and support from a brand you can trust.
If you look for all these, then the Casper Mattress should be very high in your consideration list. Ideal for back and stomach sleepers, it's a high-quality mattress that won't disappoint you.
For any questions, you may have, feel free to contact me here.
PROS
Great for all sleeping positions
High-quality materials
Excellent service and support
Ideal for couples
CONS
Edge support is average