Boxed mattresses are everywhere these days and Eve is one of the companies that are responsible for this trend. After having great success with their Eve Original mattress, they decided to expand their portfolio. In this Eve Premium Hybrid Mattress review, I will explore their second 'premium' mattress and whether it's worth your attention.
After developing a premium memory foam mattress, they decided to create a premium hybrid too! This is how this mattress came to life! As you expect, this is a rolled mattress and it will come packed in a box. One difference is that it's thicker than most other mattresses of its kind. It measures 28cm in height which will remind you of a good luxury hotel mattress. Mine arrived about a month ago so it's a good time now to write this review.
50% OFF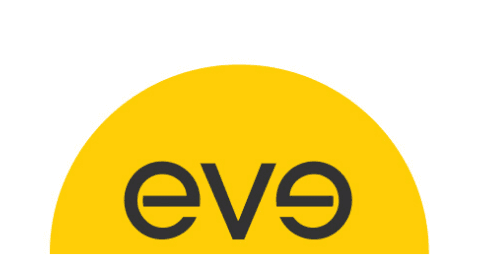 Eve Mattress
50% off premium memory foam mattresses at Eve
50% off premium memory foam mattresses at Eve
Show Less
What is this mattress made of?
The Eve Premium Hybrid mattress features a 4-layer construction. These are:
Top Layer: A floatfoam layer that is one of their latest innovations. It helps with pressure relief and breathability. It also creates this 'floating feeling' which is quite a nice one.
Middle Layer: A memory foam layer infused with graphite that can remove heat from your body during sleep. It also helps with pressure relief.
Middle Layer: A support foam layer that is firmer compared to the 2 top layers. It provides your body with the needed support.
Bottom Layer: A full-size pocket springs layer. They have added a foam casing to protect the springs which helps with support. Every mattress has around 1,500 of these. They also help the mattress to breathe.
In the picture below, you can see how the different layers are positioned.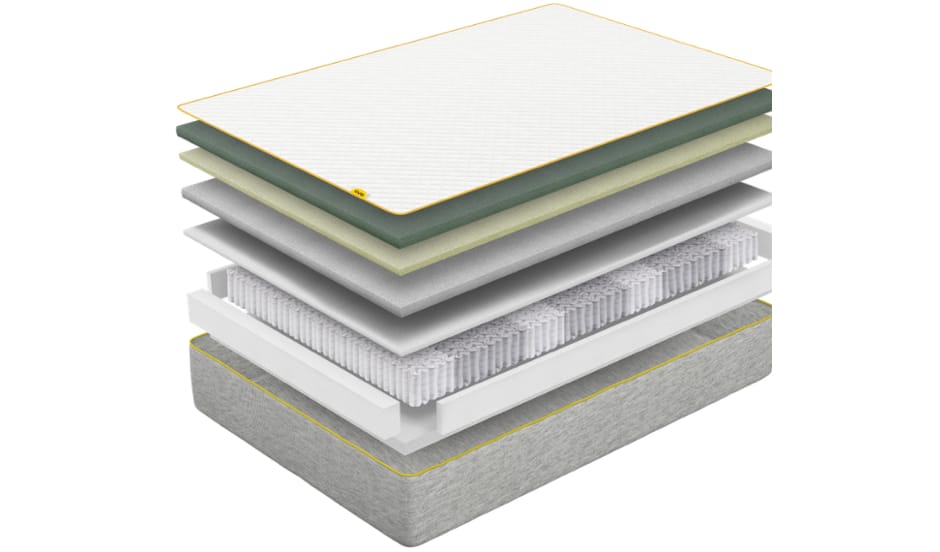 Is the cover any good?
The cover of the Eve Premium Hybrid mattress is a great one. To make it, they used a quilted fabric that feels and looks luxurious. Moreover, tiny silver strands are also woven into the fabric which makes it antibacterial and antimicrobial. This is a very interesting way of achieving this and I was really impressed by it.
The design of the cover features a two-tone colourway. The top part is white and the side part is grey. At the bottom of the mattress, anti-slip elements were added which help your mattress stay in place. Besides that, they have also added 4 handles that will make your life easier when you want to move your mattress. Finally, the top part is removable and you can place it in the washing machine. This is very practical and it's super easy to keep your cover clean. Overall, I think they did a really good job here so no complaints at all.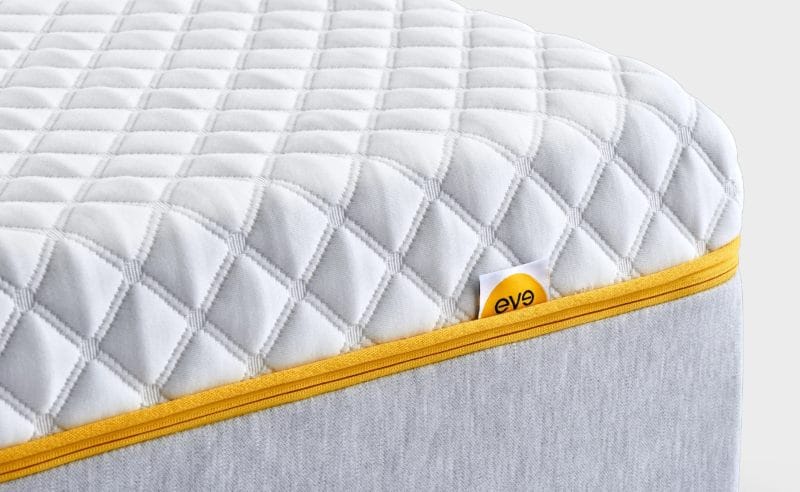 How firm is the Eve Premium Hybrid mattress?
This mattress was designed for the average sleeper so it has a medium-firm feel. It is a bit softer compared to the Eve Original and I would say it's 6.5 on my virtual scale. Let's talk now about the different sleeping positions and how this mattress performed.

As always let's start from the back position. I noticed immediately this different feeling that Eve promises with these premium mattresses. The mattress didn't 'hug' me, instead, it was a bit of a floating feeling. I felt quite comfortable in this position and I felt that pressure relief was good.
Moving to the side position, the springs reacted quickly and sinkage increased. My spine was properly aligned and I really enjoyed the feeling in this position. Hybrid mattresses are usually good for the side position and this one is not an exception.
Finally, turning to the stomach position, I felt that my hips were a bit deeper than I would like them to be. It wasn't uncomfortable but I felt that I would like it a bit firmer for this position. Overall, I think this mattress can be really good for back and side sleepers.
As for the edge support, this mattress is great on this end. The fact that they used a foam casing for the springs helps a lot with that so you will get the same performance across the corners. If you share your bed, then you should know that springs are not great in minimising motion transfer so you will get a bit of partner disturbance.
Do I need a special bed for it?
In order to use this mattress, you don't need a special setup. You can place it on any flat surface including your floor. However, mattresses that are placed on bed frames tend to breathe better so I would suggest you use one too. If you use one with slats, make sure the distance between them is no longer than 8cm.

How will they deliver it?
Eve decided with their premium range to enter a more demanding market. Besides the product, this should be reflected in their service too. The Eve Premium Hybrid comes with free 2-man delivery which is a great addition to a mattress of this kind. You can choose the day you want your mattress to be delivered but also the room too. This is very practical as this particular box is quite heavy.
I got my mattress 3 days after having placed my order and I received good communication with the dispatch and delivery times. The couriers were polite and on time and overall the process was quite smooth. They do a really good job here so no complaints at all.
Is there a trial period for this Eve mattress?
The Eve Premium Hybrid mattress comes with a 365-night trial period which is what you expect when you buy a premium product. This will give you plenty of time to decide whether you want to keep this mattress or not. If you decide that this is not for you then you can return it and get a full refund. The process is not complicated and all you have to do is contact their customer support department and they will arrange everything for you. Just to mention here that you don't need to keep the original packaging to be able to return your mattress.
The mattress also comes with a 10-year guarantee (details here) which is great. It might be the golden standard these days but it's still great to see that they have big trust in their manufacturing process. Overall, they offer a great package here.
How much will I pay for it?
This mattress is available in 3 sizes! This is quite disappointing and I hope this changes in the near future. As you can imagine, there are no EU sizes available. The smallest UK Double size sells for £1,099 with the biggest UK Super King going for £1,399. The table below has pricing information for all available sizes.
| | | |
| --- | --- | --- |
| SIZE | DIMENSIONS | PRICE |
| Double | 135 x 190 x 28cm | £1,099 |
| King | 150 x 200 x 28cm | £1,299 |
| Super King | 180 x 200 x 28cm | £1,399 |
Is the Eve Premium Hybrid a good mattress?
After finishing this Eve Premium Hybrid mattress review, I would like to share my final thoughts with you. This is a really good mattress but it comes at a high price. However, it would be ideal for anyone looking for:
A hotel-style mattress that will provide your body with excellent support.
A hybrid mattress with great edge support.
A mattress that comes with excellent service and support.
If the price is not a problem for you then the Eve Hybrid Premium can be a great option. However, the difference between this and the Eve Original is not big so I think you can get a better value by getting the Original.
50% OFF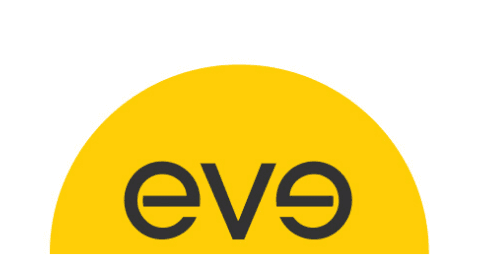 Eve Mattress
50% off premium memory foam mattresses at Eve
50% off premium memory foam mattresses at Eve
Show Less
Eve Premium Hybrid Mattress Review
POSITIVES
Very supportive
Excellent edge support
Amazing delivery
NEGATIVES
Only 3 sizes available