In this Millbrook mattress reviews guide, you will find everything you need to know before you buy your next mattress. Founded back in 1946, Millbrook is a British maker that has seen great success over the years. They make high-quality mattresses and they have developed a range that can cover most people's needs. They are based in Southampton where they design and manufacture all their mattresses. To find out more about their manufacturing process, you should have a look at the video below.
Are Millbrook mattresses any good?
Millbrook makes handcrafted mattresses using high-quality materials like British wool and cotton. All their mattresses feature pocket springs which are great for back support and pressure relief. Most of them feature a high profile and they will remind you of the mattresses found in luxury hotels. Many sleepers prefer them because they are exceptionally assembled and they last for a very long time. For all the above-mentioned reasons, Millbrook is considered to be one of the top British mattress makers.
Millbrook Beds
Before you buy your next Millbrook mattress, you should definitely do your research. They offer two main collections and some other options which cover a variety of needs. Some of their mattresses are exclusively available at selected retailers but most of them can be found in the high street and online bed shops. If you are thinking of buying one, we suggest the below retailers who are trustworthy and offer a good service.
Wool Mattresses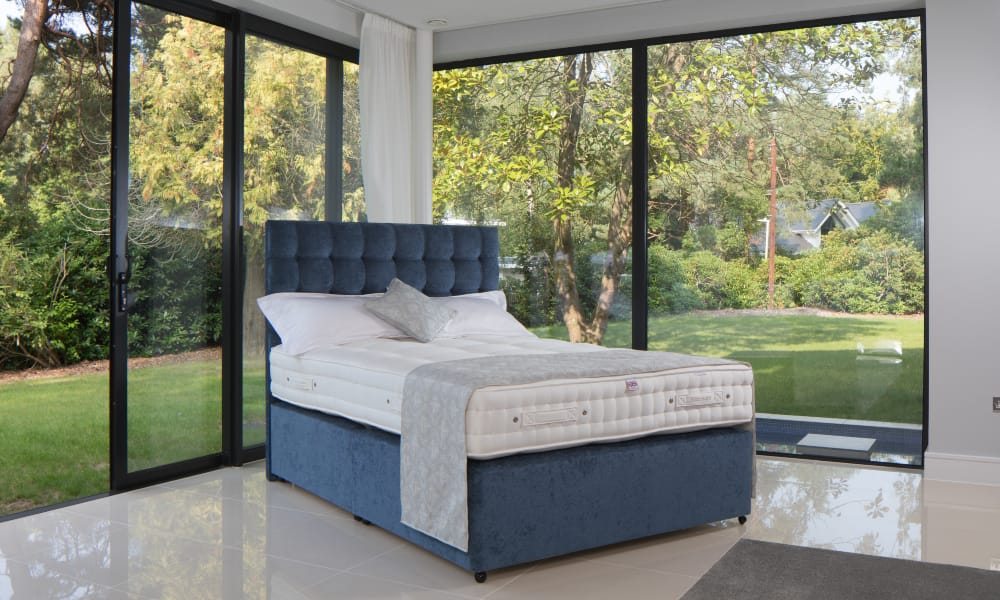 The Wool collection is probably the most popular one and many sleepers buy these mattresses. There are many models in this collection and from time to time they release more variations. The Wool Luxury series features a number of pocket-sprung mattresses which combine natural materials like wool and cotton with pocket springs. Depending on the model you will be getting, you can find up to 6,000 springs which is great. They come with a medium-firm feel and a 60-night trial period. If you are not happy with your purchase, you can return it and get a full refund. In this review, we talk in detail about their best-seller, the Luxury 4,000 mattress.
If you look for more support, you should go for the Wool Ortho series. They feature orthopaedic pocket springs which are more supportive while the upper wool and cotton layers help with pressure relief. Just like the Luxury series, this one also comes with a medium-firm feel so it will suit most sleepers. The whole Millbrook Wool collection is available exclusively to one retailer, Mattress Online.
Hampshire Mattresses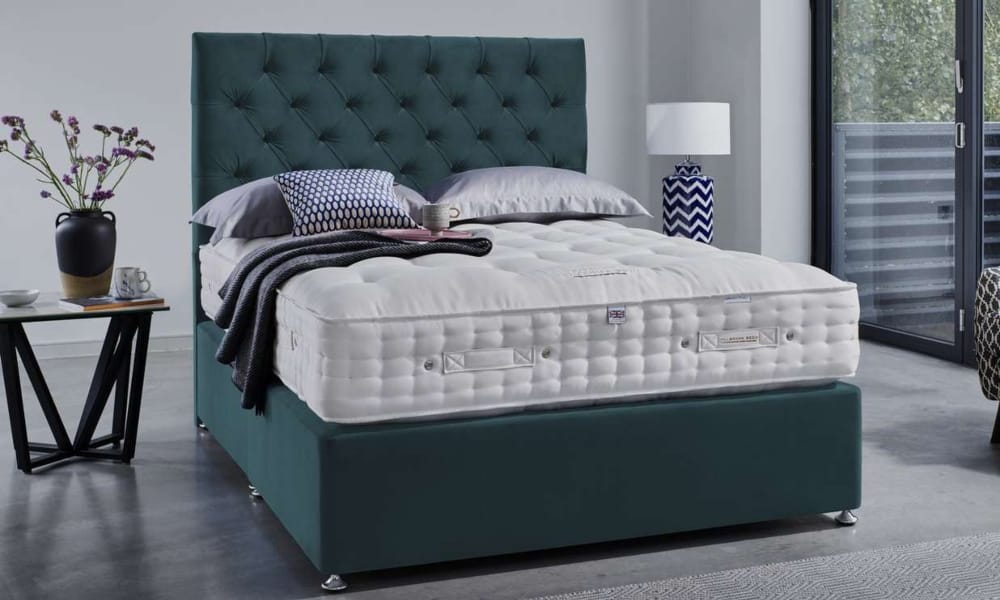 The Hampshire collection is very similar to the Wool one but there is one main difference. All Hampshire mattresses can be bought in 3 different firmness profiles. These are soft, medium and firm. Depending on the model, there can be up to 8,000 pocket springs and that is quite impressive. Inside the mattress, there are also wool and cotton layers which add comfort and help with pressure relief. All Hampshire mattresses feature a high profile which in some cases can go up to 34cm. They will remind you of the mattresses found in luxury hotels. The whole Millbrook Hampshire collection is exclusively available at Furniture Village.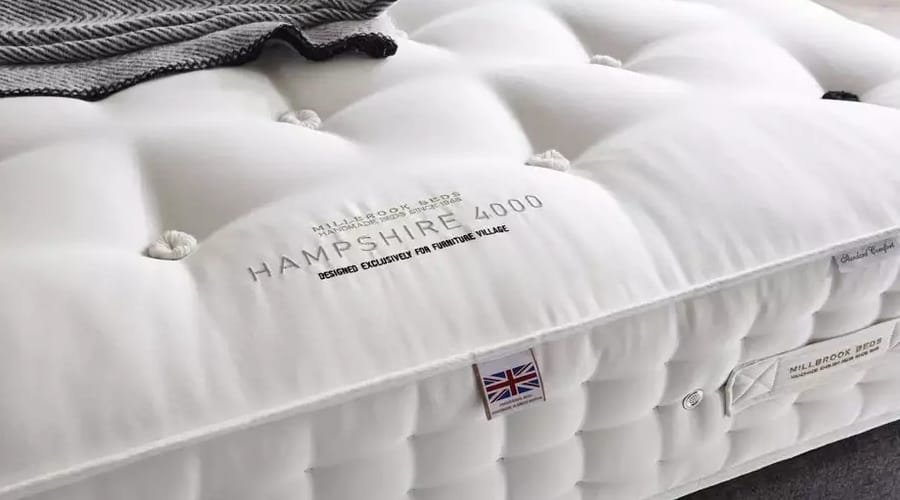 Other Millbrook Mattresses
Besides the above two collections, Millbrook has developed a number of other mattresses. Below, we have gathered for you the most interesting options.
Millbrook Natural Fresh 1000 Pocket Mattress – This pocket sprung mattress comes with a fantastic Tencel cover which is probably the main reason you should get it. It's 26cm in height and it features 1,000 pocket springs. The upper layers are made of wool and cotton which add comfort and help with pressure relief. It's an affordable option from Millbrook that comes with a 10-year guarantee and a 60-night trial period. You can buy it from Mattress Online with the Single size starting at only £375!
Millbrook Royal Backcare Ortho 1400 Pocket Mattress – This one is a great choice for those who suffer from a bad back or they just like a firmer feel. It's the typical Millbrook mattress that features 1,400 pocket springs and 2 layers made of wool and cotton. People that have tried this mattress say that it helped them a lot with their back problems so it can be a good option for all those who have chronic back pain. It comes with a 5-year guarantee and you can get it from Mattress Next Day. It's not an expensive one and you will spend anywhere between £300-£700.
Millbrook Esquire 10000 Pocket Mattress – This is a mattress designed for the most demanding sleepers. Depending on the size you will be getting, it can feature up to 10,000 springs which is a crazy number! The Esquire mattress is made with luxury materials including Pashmina wool and Bamboo. It's 35cm in height and you will definitely feel that you sleep in a 5-star hotel. You can get it from Mattress Next Day with the Double size selling for £1,400.
Should I buy a Millbrook mattress?
It's about time now to complete this Millbrook mattress reviews and try to answer the above question. This is a brand that makes fantastic mattresses and if you look for a traditionally handcrafted one then you should definitely consider it. Both the Wool and the Hampshire collections look great but we suggest you go for the Wool one as it comes with a 60-night trial. If you look for a hotel-style mattress, Millbrook is a brand that you should have high on your list.
Millbrook Mattress Reviews
PROS
Supportive and comfortable
Available in many options
High-quality materials
CONS
Not all models come with a trial period