Finding the right pillow can be a difficult task but as I have mentioned many times, you have to get a good pillow if you want a good sleep. A friend of mine recently bought a Nanu pillow from Amazon so I was really curious to try this out. I decided to get one myself, so after 3 weeks of using mine, here is my full Nanu pillow review.
This pillow is designed for those who like a 'fluffy feel'. It measures 48 x 74 cm so it will fit your standard pillowcases. It comes packed in a nice carton box and they offer Free Standard Delivery which usually takes between 5-7 working days. It's time now to move to the full review below.
Construction
The Nanu pillow has a very simple design. The filling is special rolled clusters of polyester fibre that behave like down but they don't get flat. Instead, they fill the pillow even in the corners. Besides that, the filling is also very eco-friendly as it's made from recycled plastic bottles. According to the maker, they use approximately 17 plastic bottles to make enough filling for a pillow. This is great and more makers should follow this direction. The use of synthetic fibres makes cleaning a very easy process. You can machine-wash it on a gentle cycle at 40 degrees.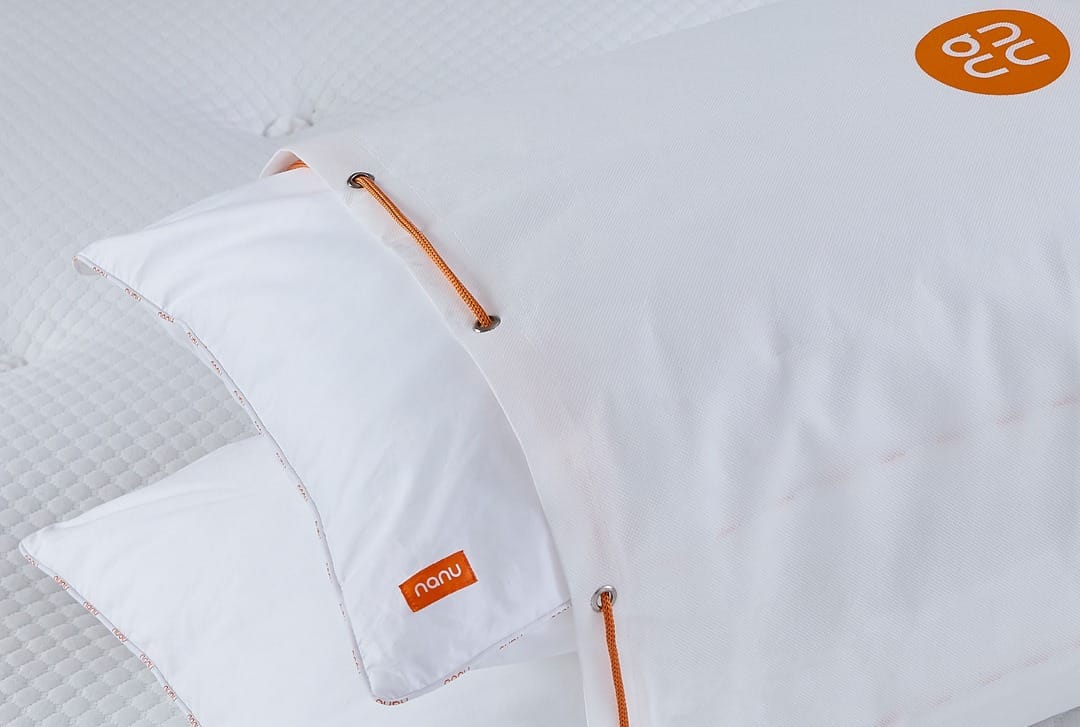 Cover
The cover of the Nanu pillow is made of 100% cotton. They chose this material because it's naturally breathable but it's also easy to clean. Cotton ensures that you will get a comfortable sleep and it's good for those who suffer from allergies. The design is a very simple one featuring polyester fabric lining on the sides with the Nanu branding. Overall, it's a simple cover that does the job.
Support
The 'Classic' pillow as they call it is designed to suit most sleepers. The hollow fibre fill does a great job so you will find comfort in every position. In terms of support, I think that the Nanu pillow did a decent job in all positions and I actually felt rested every morning. The pillow is quite 'fluffy', so if you like this feeling, this can be a good option. Overall, I was happy with it and I think it's a good all-rounder.
Is the Nanu pillow for me?
This is the question that I have to answer now that I complete this Nanu pillow review. I would say that this pillow is ideal for those looking for:
An affordable pillow that is good for all sleeping positions.
A pillow that comes with a 2-year guarantee and it's made from recycled materials.
A pillow that is easy to clean and it's hypoallergenic.
If you look for all these, then the Nanu pillow can be a good option. It's a very affordable one (£25) and I think that you will get great value for your money. It's not the best one that I have tried but if you don't want to break the bank, this is a good choice.
PROS
Good for all positions
Very affordable
2-year guarantee
CONS
Could be more supportive