Changing your sheets can be a difficult task but don't worry, we are here to help. In this article, we will help you find the best coverless duvet in the UK so you don't need to wrestle with your sheets anymore. This type of duvet is easy to clean which is one of the main reasons you should get one. Below, we have gathered for you 5 great options so let's continue now with this buying guide.
Night Owl Coverless Duvet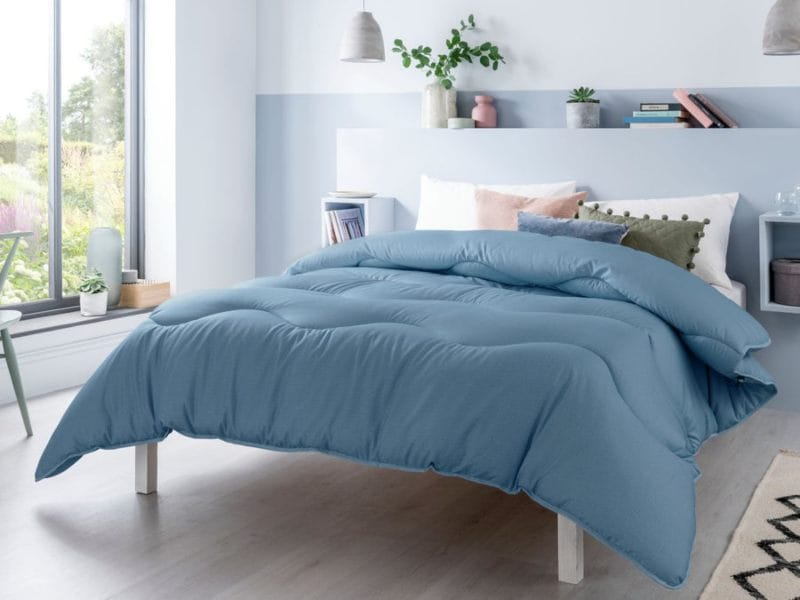 The first pick on this list is the Night Owl coverless duvet. This is a value for money option that combines excellent quality with practicality. Developed by the Fine Bedding Company, this coverless duvet is a true bestseller. For those that you have never heard of this maker before, this is a brand with more than 100 years of experience. They have worked with luxury hotels and cruise lines before they decided to enter the retail market.
The Night Owl duvet is available in two tog ratings, 4.5 and 10.5, so you can either choose to get a summer duvet or an all-year one. Besides that, it's available in 5 colourways and 4 sizes. That means that you have plenty of options and you will definitely find the one that suits both your taste and needs.
As its name suggests, the Night Owl duvet comes with its own cover so it's very easy to use. It's machine washable and you can pop it inside your washing machine. Make sure you set the temperature at no more than 40 degrees. This duvet comes with a reusable duffle bag which can be very handy if you want to store it away. All these, make the Nigh Owl duvet a fantastic choice and this is an option that we highly recommend.
Utopia Coverless Duvet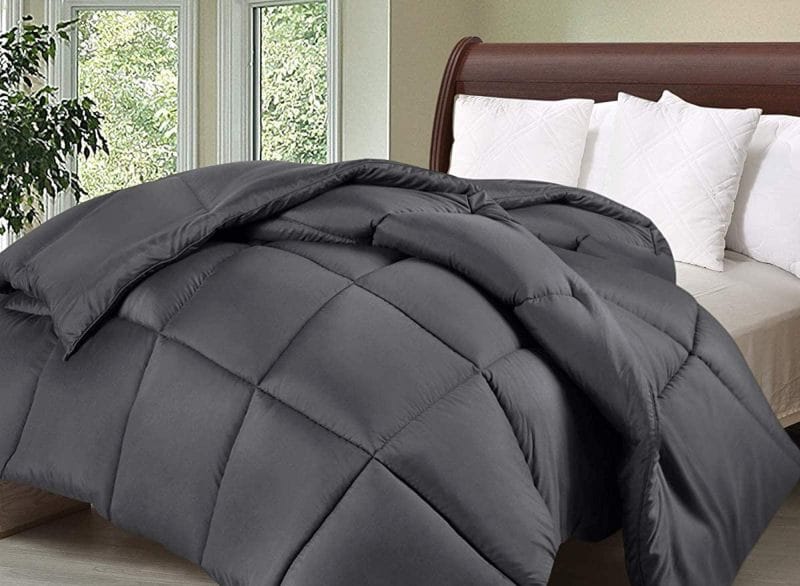 The second option on this list is the Utopia coverless duvet. This is a budget-friendly option that comes with thousands of positive reviews on Amazon so it naturally got our attention. According to most reviews, this is a comfortable and cosy duvet that will impress you.
The main advantage of this duvet is the fact that is box stitched. This will ensure that the filling is evenly distributed and this is very important, especially during winter. Inside the duvet, you will find a siliconized fibre fill which is an eco-friendly down alternative. Finally, this duvet comes with piped edges that are useful if you want to use your own cover although this is not necessary. Overall, this is a well-designed duvet that combines comfort with practicality.
If you are thinking of buying one, the Utopia duvet is available in 4 sizes and 4 colourways. This is an all-season duvet with a 10.5 tog rating. It comes with free delivery from Amazon and it qualifies for Prime benefits. Overall, this is a great choice at a great price.
Umi White Goose Feather and Down Duvet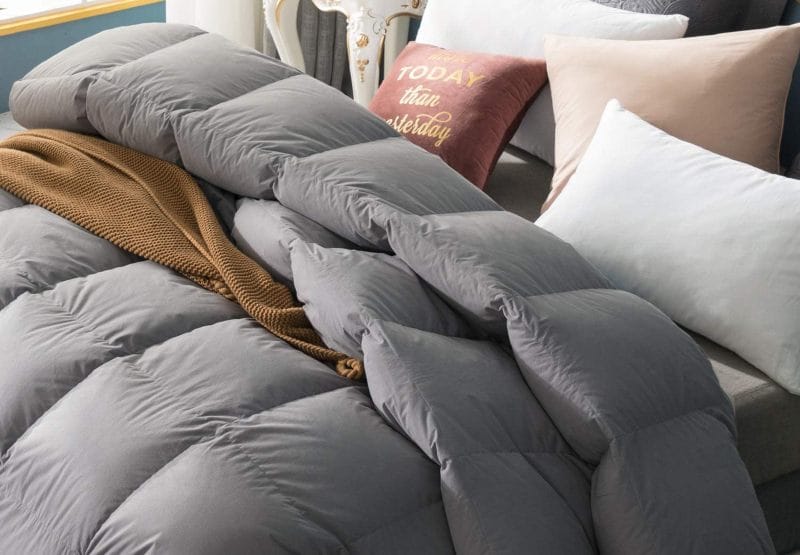 The third option on this list is the Umi down duvet. This is an Amazon brand that comes with fantastic reviews and a 4.8 score. This duvet comes with a more expensive price tag but that is expected if you consider the materials used here. Unlike the rest of the options on this list, the Umi duvet is made of all-natural materials so if you look for such an option, this is the one for you.
The cover of this duvet is made of 100% cotton with a brushed finish. It comes with a baffle box design that will keep the filling in the right place so you can have a comfortable sleep. Inside this duvet, there is 15% goose down and 85% goose feather filling that works well and will keep you warm. We need to mention here that this is a winter duvet (13.5 tog) but there are other versions too (4.5 tog & 10.5 tog).
The Umi down duvet is machine washable but make sure you follow the washing instructions. It's available in 3 colourways and you should prepare to pay around £90 for a double one. However, if you look for a better down duvet, you can look at the Scooms duvet. As expected, the Umi duvet comes with free delivery and all Prime members will get free next-day delivery. Overall, this is a great choice that comes with an affordable price tag.
Luxear Coverless Duvet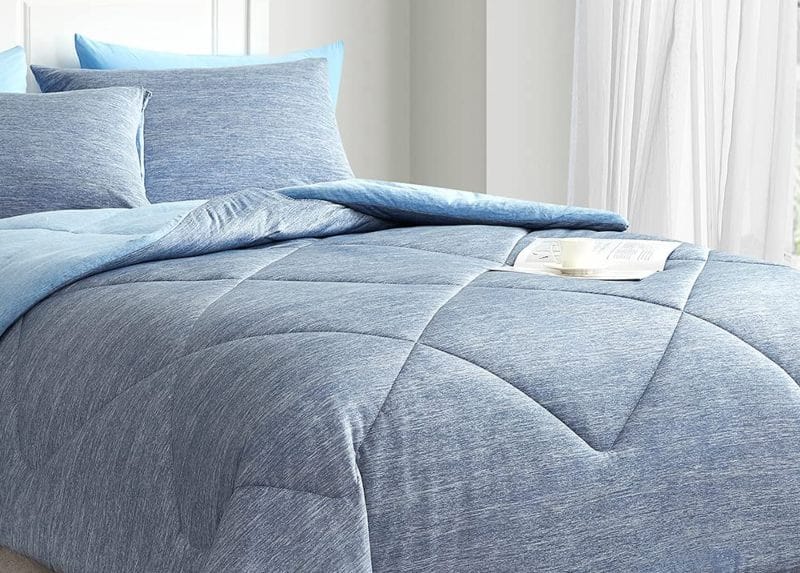 Many people tend to sleep hot and for this reason, we decided to include a cooling coverless duvet. Developed by Luxear, this is a high-tech duvet that uses Japanese technology. The cover is made of Arc-Chill Cooling Textile which is designed to 'wick humidity away from the skin, absorb excess body heat, and result in a feeling of coolness'. According to the maker, you should expect a drop in skin temperature by 2 to 4 ℃. This is impressive and most reviewers seem to agree with this statement.
The fabric used here is skin-friendly and hypoallergenic so if you suffer from sensitive skin, this can be a great choice. It feels soft and most users reported that they were impressed by its quality. If you want to clean it, you can pop it inside your washing machine which is great. It comes in one colourway and 2 sizes so you have limited options. Overall, this is a unique coverless duvet that can be your best friend during the summer months.
Silentnight Coverless Duvet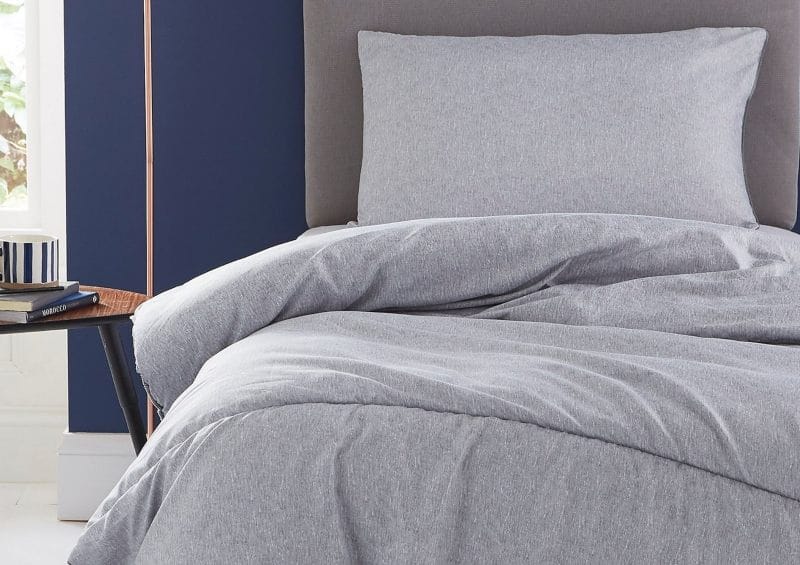 The last option on this list comes from Silentnight and as expected is an affordable one. The Silentnight coverless duvet comes with a 10.5 tog rating so it's good for all seasons. It's available in 2 colourways (grey & navy) and 2 sizes so you don't have many options here. The microfibre filling works great and sleepers report that they felt comfortable sleeping with this duvet.
The cover used here is hypoallergenic and it's machine washable. Make sure you use a gentle cycle and a max temperature of 40 degrees. If you decide to buy one, you will also get a matching pillow which is great, especially at this price point. This makes it ideal for students who need an affordable solution. Although this is not the best duvet on this list, its affordable price tag makes it ideal for bargain hunters or young sleepers.
It's time now to complete this best coverless duvet guide and hopefully, we have helped you find your next duvet. With that being said, if you still feel you need some help, don't hesitate to contact us and we will do our best to help you out.