A good pillow is very important for a good night's sleep so you should make sure you choose the one that best suits your needs. In this Brook and Wilde Everdene pillow review, I will talk about this new 'cooling' option so you know if it's one to consider.
After developing four hybrid mattresses, the people at Brook and Wilde decided it was about time to create a pillow range that includes 3 different options. The Everdene pillow is the most affordable of the three and it will cost you £98. However, for a hollow fibre pillow, I think it's quite a lot. The Everdene measures 50x75cm so it will fit into your old pillowcases. When you order from them, you will get Free Standard delivery for all UK mainland postcodes. This is great and it's something I expected from such a maker. My pillow was delivered about a week ago so it's a good time now to write this review.
Construction
Unlike the other pillows they have developed, the Everdene pillow is made with hollow fibre filling. To be precise, they use Thermofill Plus filling which has the ability to stay cool during the hot nights and warm during the winter nights. This is a 'clever material and Brook and Wilde was right to use it here. Inside the pillow, they have created pockets so the hollow fibre filling is equally distributed. This is clever thinking and it's great to see that some makers are focusing on the details. The internal pockets are made of cotton too. The Everdene pillow is well made and overall, I think that Brook and Wilde created another premium product here.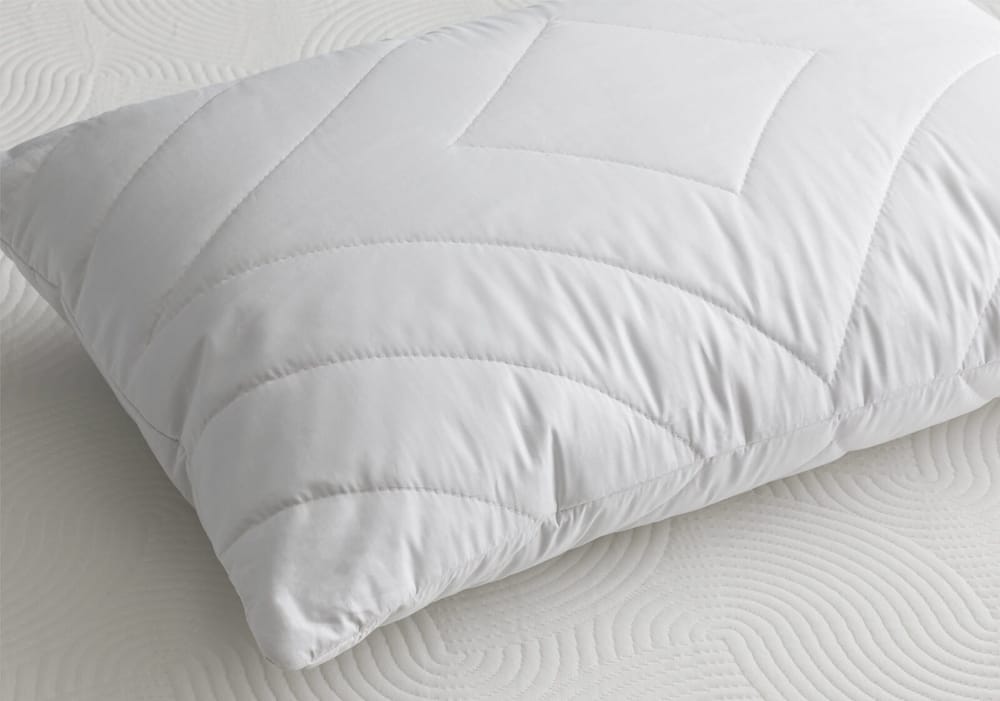 Cover
The cover of the Everdene pillow is made of 100% Egyptian cotton. This high-quality material feels soft but at the same time is quite breathable. Cotton is a skin-friendly material and it usually doesn't cause problems to the skin. The design of the cover is quite simple but it's a nice one. In my opinion, it's way better than the Brook and Wilde Cavendish one. If you want to remove it, there is a zip on the side of the pillow but you cannot machine wash it. Instead, you should use a mild detergent and spot-clean it where needed. This is not great and it's not very easy to maintain. Overall, I think it's a simple cover but it does the job.
Support
The Brook and Wilde Everdene pillow was designed to suit combo sleepers. It has a medium-high loft so you can use it in all sleeping positions, including the stomach one. The inner pockets will provide your neck and head with plenty of support and pressure relief. The pillow has a 'fluffy' character which many people will like but some might have a different taste. Overall, I think that this is a versatile pillow and it's a good choice regardless of your sleeping style.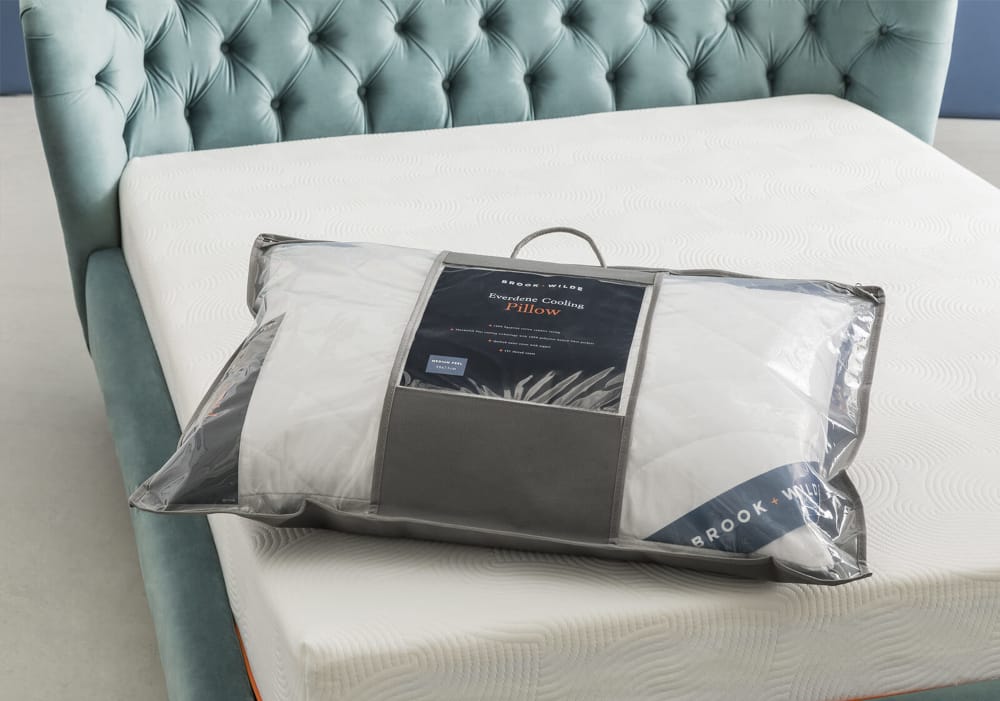 Is the Brook and Wilde Everdene pillow for me?
This is the question that I have to answer now that I am about to complete this Brook and Wilde Everdene pillow review. With that in mind, I think that this pillow would be good for anyone who is looking for:
A hollow fibre pillow that is good for all sleeping positions.
A cooling pillow that is designed for every season.
A pillow that comes with free delivery from a maker you can trust.
If you look for all the above, the Everdene pillow should be high on your list. It's not the most affordable option out there but if you look for a high-quality cooling pillow, this should be on your consideration list.
Brook and Wilde Everdene Pillow Review
PROS
Great cooling technology
Good for all sleeping positions
Free delivery service
CONS
Not the cheapest in the market