A good mattress is very important for good health, that's why we can spend hours researching for the best option. But what about our four-legged friends? Don't they deserve the same? In this Casper dog bed review, I will talk about this exciting option that is the perfect gift for your dogs.
My little buddy sleeps everywhere (sofa, carpet etc.) but during the night he wants to sleep in the bedroom. That means that he has to spend the whole night on the floor. So I decided to buy him a bed and after some research, I was happy to find out that Casper has entered this market. I ordered the smaller size as my dog weighs only 6kg and it arrived at my place about a month ago. Let's move now to the full review below.
Construction
The Casper dog bed has a 2-layer construction plus the cover. At the top, there is a memory foam layer that helps with pressure relief and comfort. At the bottom, there is a support foam layer that will provide your dog's body with the needed support. The cover is made of nylon, polyester, and olefin. It's very strong but at the same time easy to maintain. You can remove it and wash it in cold water on a gentle cycle.
The design is quite clever and the sewn-in pockets hide the metal zippers, to prevent your floors from getting scratched. Finally, the foam bolsters of the bed create a safe space for dogs to lay their heads. My dog loves doing this and I must say this was probably his favourite thing about his new mattress. The dog bed is designed in the US but manufactured here in the UK with components from China. Overall, it's a very well-built bed and I was quite impressed with all the details that it features.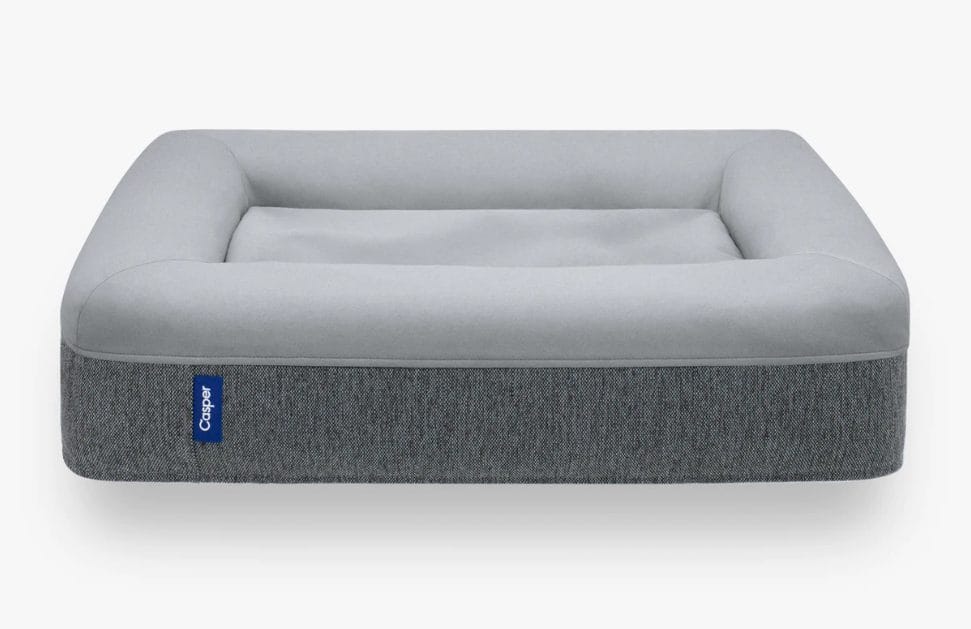 Delivery, Trial Period & Guarantee
The Casper dog bed comes with a 30-night trial period which is crazy if we think that this is a pet bed! However, they value all their customers so for them it's quite normal to offer this. If your dog is not happy with it then you can return it and get a full refund. The dog bed also comes with a 1-year guarantee so you know you are covered for some time. I guess it's hard for them to predict the behaviour of some puppies so they offer only 1 year here. Overall, I think they offer a complete package here and I was really surprised to see a trial period.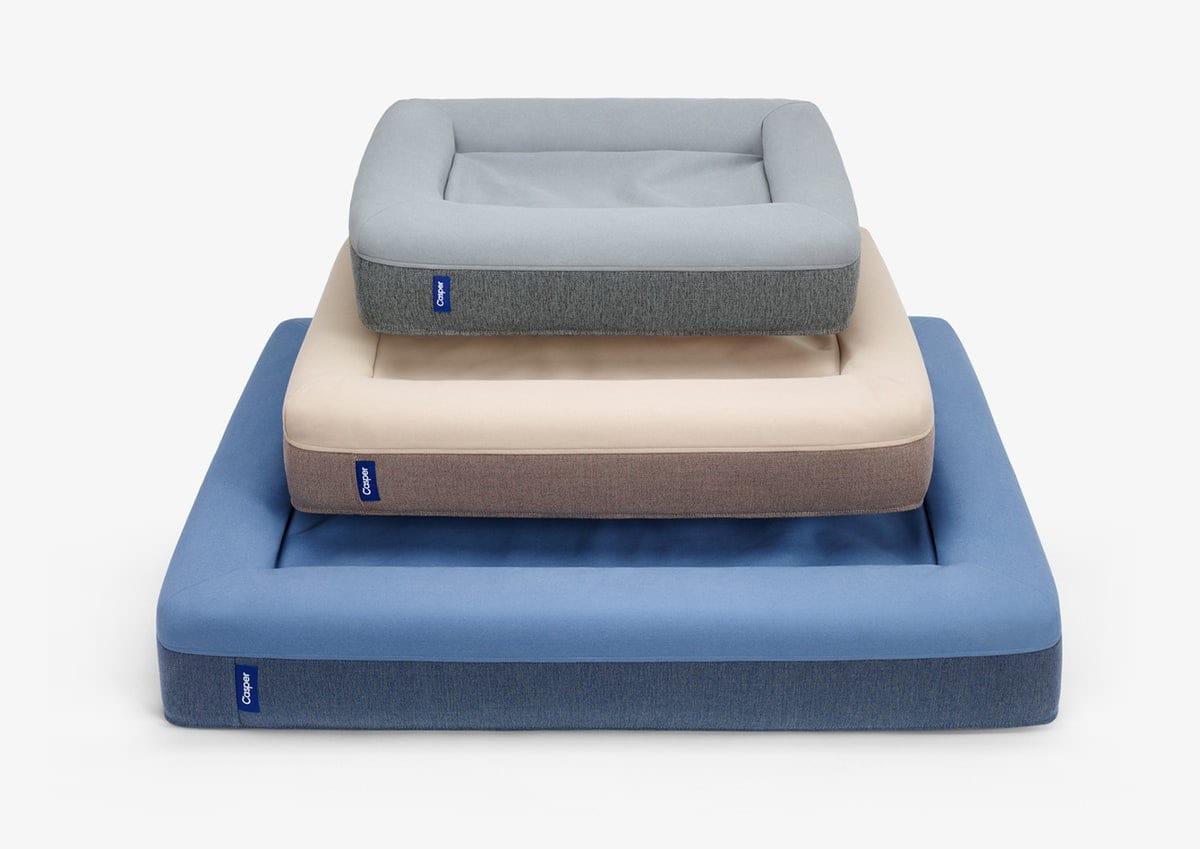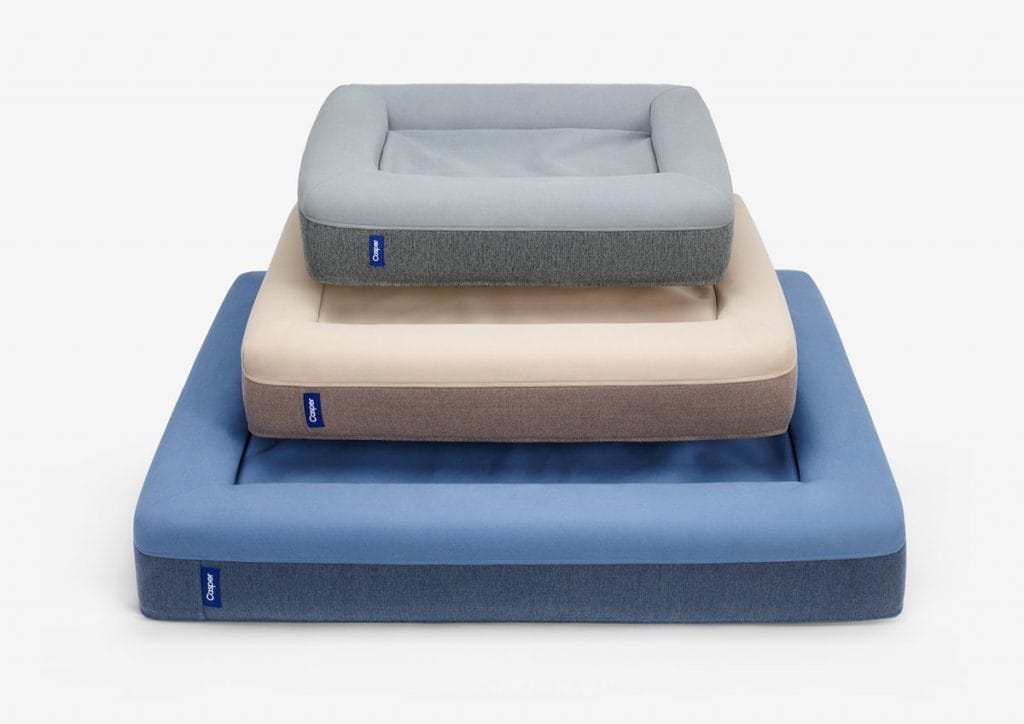 Dog Bed Pricing
The dog mattress is available in 3 sizes and 3 colours (blue, sand and grey). The smaller size sells for £115 with the bigger one going for £210. This is not a cheap option but the quality of this dog bed is amazing.
Verdict
It's time now to complete this Casper dog bed review and share my final thoughts with you. I was really impressed by this dog mattress and my dog loved it too! It's very well made, it comes with a trial period and it's available in 3 colours! If you are fine with the price then this is the dog bed to get.
PROS
Excellent materials
Available in 3 colours
30-day trial period
CONS
Not the cheapest option