THE OTTY DOG MATTRESS IS NO LONGER AVAILABLE.
This is a bit of a different post from my side because today I am going to talk about a different type of mattress, one that is made for our four-legged friends! OTTY have just released a memory foam dog mattress and I could not help it but write about it! Unfortunately, I do not have a four-legged friend to help me with this review so I will tell you what I have found out about the OTTY dog mattress.
Construction
The dog bed base is made of a solid high-density foam which allows the bed to stay stable regardless of how active your dogs are. OTTY added some memory foam layers around the edges which is a very cool feature for a dog mattress! These layers' purpose is to provide comfort and pressure relief. The mattress comes with a cushion (see picture below) which can be used as a second bed maybe for a smaller dog or cat. The mattress comes in a rectangular shape with three sizes being available for you to choose according to the size of you dog. The three sizes should cover your dog needs unless you have a St. Bernard!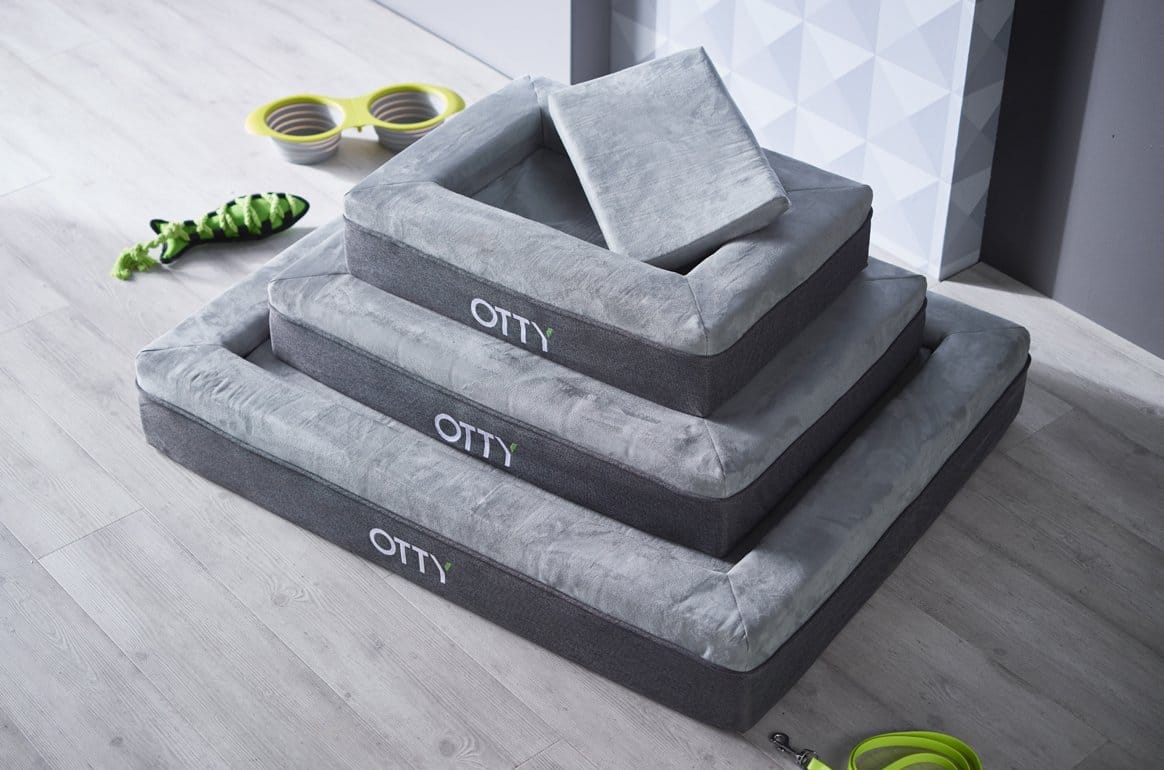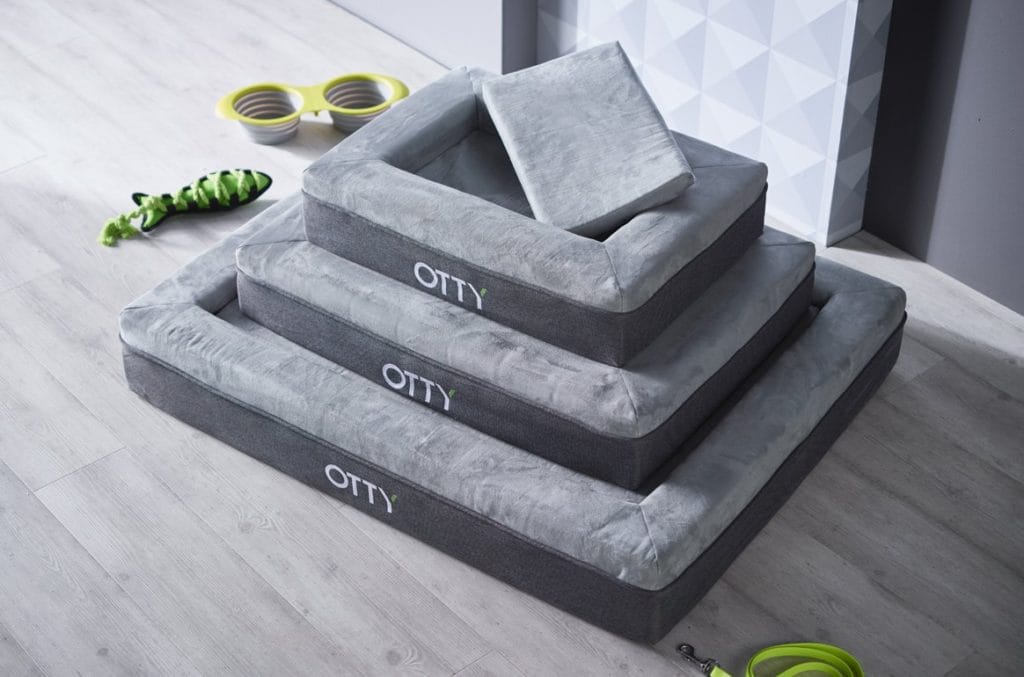 Cover
The OTTY dog mattress comes with a high knit cover which is washable and very easy to clean. If you don't want to wash it you can also use your hoover to collect any hair from the bed. This is a very important feature as we know how important it is to have a dog bed that it's easy to maintain. Another cool feature of this mattress is the fact that the zips are hidden which won't allow your dog to chew on them and potentially destroy the dog mattress or hurt themselves.
Delivery, Trial Period & Guarantee
The OTTY dog bed comes with a 100 "dog" night trial period which is an amazing feature! It shows of how much OTTY cares about our little friends, as both human and dog mattresses come with the same amount of trial days! The mattress also comes with a 3-year guarantee which is great considering the potential use of a dog mattress! Finally, OTTY offer Free Next Day delivery to all dog mattresses so you can have yours tomorrow!
Final Thoughts
As I already mentioned, I didn't have the chance to get my hands on this but I absolutely loved the idea that OTTY, a great mattress maker, created a dog mattress for our little friends! What is cooler is the fact that they used memory foam layers to offer to our dogs the same comfort we are lucky to enjoy! If you want to check it out yourselves just head over to the OTTY website for more info!
POSITIVES
Memory foam layers
Extra cushion
Free next day delivery & 100 night trial
NEGATIVES
No colour option