Nectar is one of my favourite mattress brands and the majority of their products are great. However, in today's post, I am going to talk about the collaboration they did with #IAMWHOLE to create a pillow that will help fund this mental health campaign. If you are interested to learn more about it, you should read my Nectar Whole Night's Sleep pillow review below.
Before I talk about the pillow, I would like to share some information about this campaign. Launched in 2016 by Jordan Stephens, #IAMWHOLE is an anti-stigma mental health campaign that is fully supported by the NHS and YMCA. For those who don't know him, Jordan Stephens is the one half of the popular UK music duo, Rizzle Kicks.
They created a modular pillow that allows you to change the height and the feel by simply removing or inserting foam inserts. I will talk about this in detail later. The pillow measures L60 x W40 x H14cm but this is when all foam inserts are used. Mine arrived about a week ago so it's a good time now to move to the full review below.
Construction
Just like the Nectar mattress, this pillow also uses memory foam. When designing it, they wanted to achieve two main things. Firstly, they wanted to make it breathable. For this reason, they used gel-infused memory foam which has the ability to stay cool during the night. Secondly, they wanted to make it adjustable and the solution was simple. Three different foam inserts that every sleeper can use to create the pillow that suits their needs. The foam inserts are well-made and the pillow feels solid. Overall, I think that this is a clever design and Nectar did well here.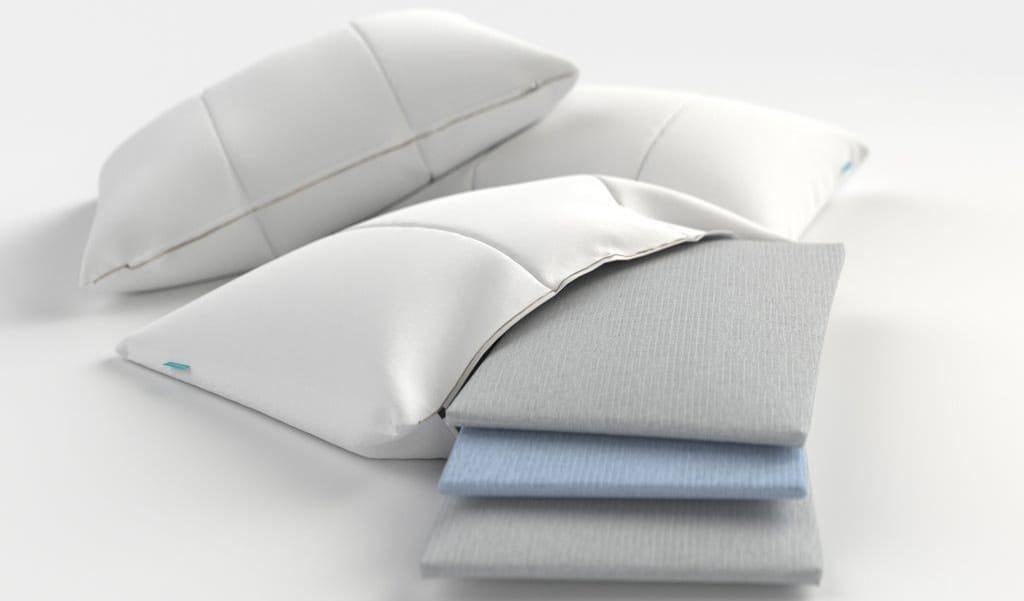 Cover
The cover of the Nectar Whole Night's Sleep pillow is made of Tencel which is one of my favourite materials! There are many reasons I like it but the most important ones are the following. Firstly, Tencel is naturally anti-allergenic which makes it ideal for those who suffer from allergies. Moreover, it's an eco-friendly material as it requires significantly less water when produced compared to cotton. Finally, Tencel is very breathable so the pillow will stay cool during the night. The cover feels soft and it has a very beautiful and modern design. It makes the pillow look premium and I personally loved it. Overall, it's a great cover and I like what they did here.
Support
One thing I like about this pillow is the fact that is adjustable. Most importantly, you can adjust the height which in my opinion is the main thing you should look at before you buy a pillow. This one comes with 3 different memory foam inserts. You can choose to use any number of inserts as long as you find the right combination that suits your needs. I used two of them and the pillow was great for me. It had the right loft for all sleeping positions and the memory foam provided me with the needed support and pressure relief. The pillow also stayed cool during the night and I had a comfortable sleep. Overall, I was very happy with it.
Is the Nectar 'A whole night's sleep' pillow for me?
This is always the question I need to answer now that I am completing this Nectar Whole Night's Sleep pillow review. I think that this would be a great option for those looking for:
An adjustable pillow that is good for all sleeping positions.
A pillow with a Tencel cover that is good for allergy sufferers.
A memory foam pillow that comes with a 2-year guarantee and free delivery.
I was impressed by how affordable is this pillow (£59) and what it offers. Nectar is a maker that develops value for money products and this pillow is not an exception. Of course, the main thing about it is the fact it supports an important campaign so if you combine it with its quality then this is a no brainer. It's a great pillow and I highly recommend it.
Nectar Whole Night's Sleep Pillow Review
PROS
Adjustable height and feel
Excellent tencel cover
2-year guarantee