One of the main reasons that someone buys a mattress online is to save money or get a better deal. To help you with this task, we created this page where you can find the latest OTTY mattress voucher code so you never have to pay the full price. We go through all online resources to find the better offer for you and we make sure that all coupons are updated on a weekly basis. This ensures that you will always get the better OTTY deal.
This week's best deal is:
For those who don't know much about this brand, OTTY is one of the most popular mattress makers in the UK. Founded in Leeds, they have developed a range of mattresses and other sleep-related products. In total, there are 3 different OTTY versions so let's explore them below.
OTTY Original Hybrid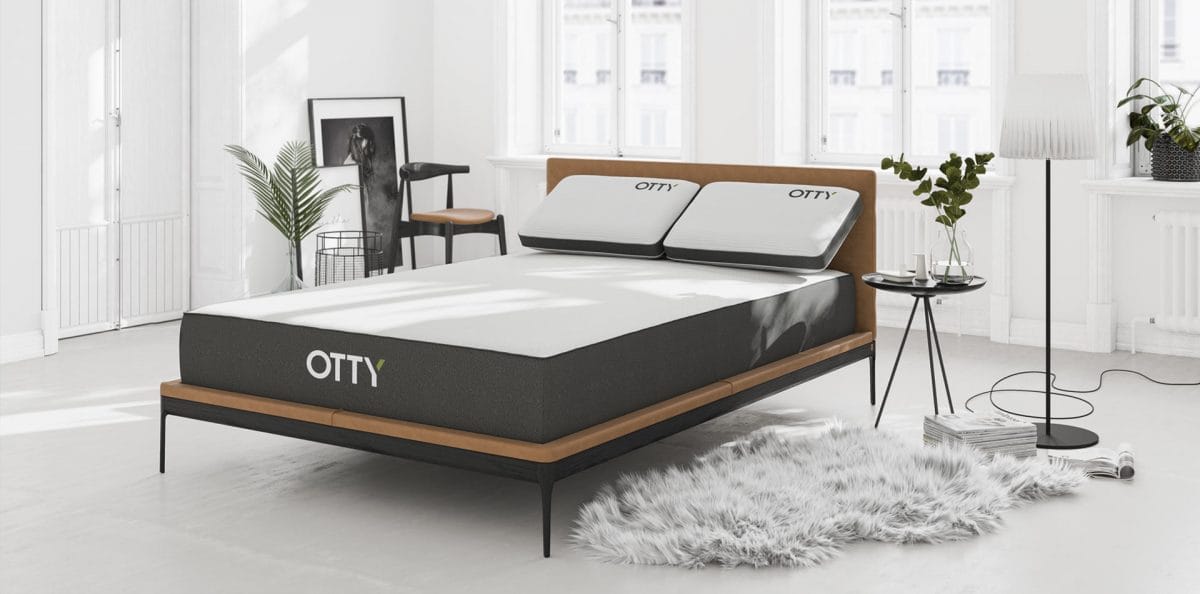 This is their first mattress and in my opinion the best one. It combines memory foam with pocket springs to create a mattress that is both comfortable and supportive. The springs used in this mattress are 14cm high which means less partner disturbance. This is good news if you share your bed with a partner!
The OTTY Hybrid also features great cooling technology so you won't sleep hot even during the summer nights. The springs help with airflow and the mattress is very breathable. It scored 9.1 in our review and it's one of the best value for money options in the market. If you want more information about it, you should read our OTTY Hybrid review here.
The mattress is available in 9 sizes so you will definitely find the one that suits your needs. The smaller size (UK Single) sells for £499 with the bigger one (Emperor) going for £949. Is this what will you pay to get this mattress? The answer is NO. We are here to help you save big and in this post, you will find all the latest OTTY mattress discount codes.
OTTY Flex Memory Foam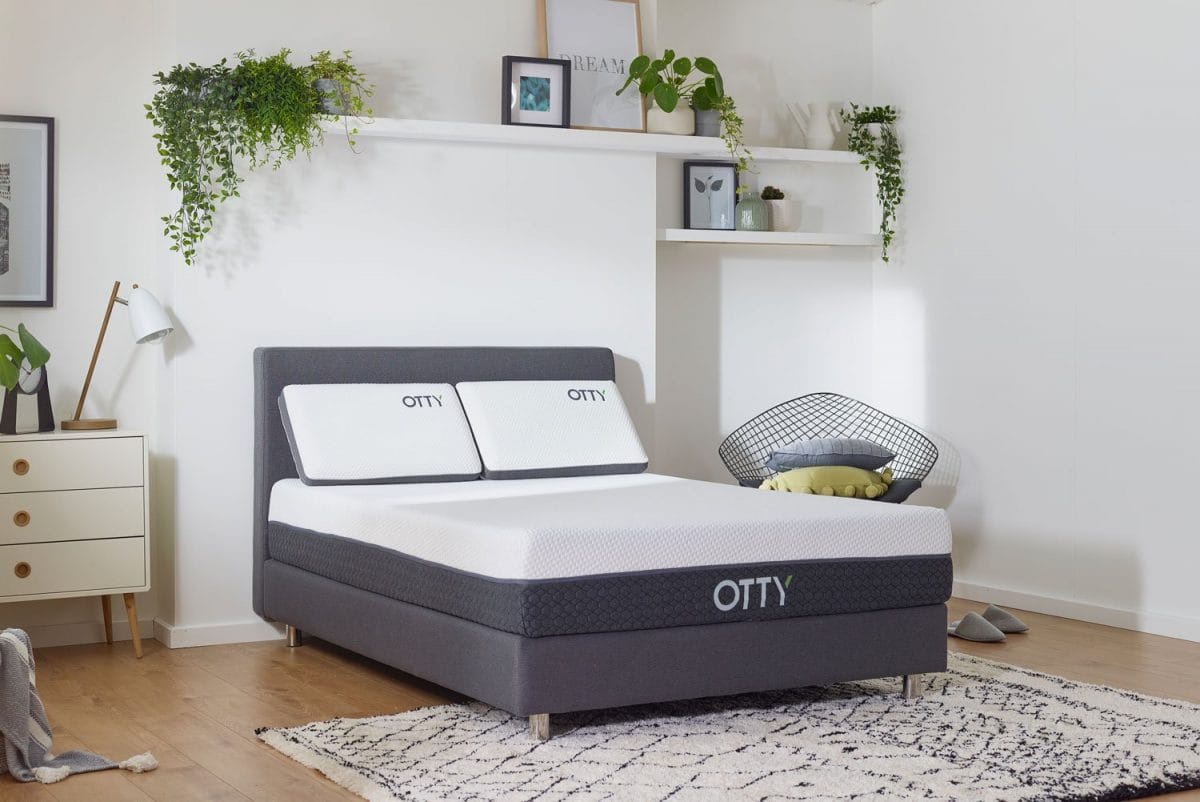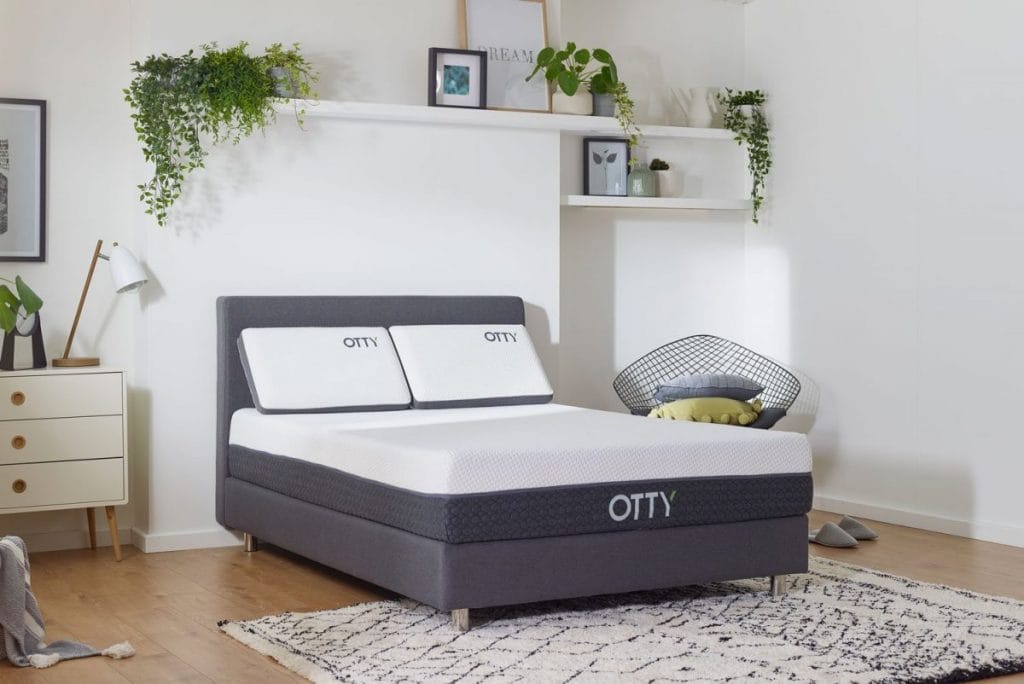 The OTTY Flex mattress follows a different design philosophy so don't expect to find springs here. Instead, it features a foam-only construction and the mattress has a total of 3 layers. It's a comfortable and supportive option that is also good for couples. One of the main reasons for that is the lack of springs which translates to less partner disturbance during the night.
The foams used to make this mattress are designed to stay cool so you will have a comfortable sleep with this one. It has scored 9.1 in our review which shows that this is a great mattress. If you want to find out more about it, you should head to our OTTY Flex mattress review.
The mattress is available in 4 sizes so you don't have many options here. The smaller Single size sells for £349.99 and the bigger Super King goes for £699.99. As you see, it's more affordable compared to their Hybrid version. Of course, you don't have to pay the full price as we have gathered for you on this page the best OTTY mattress deals.
OTTY Aura Hybrid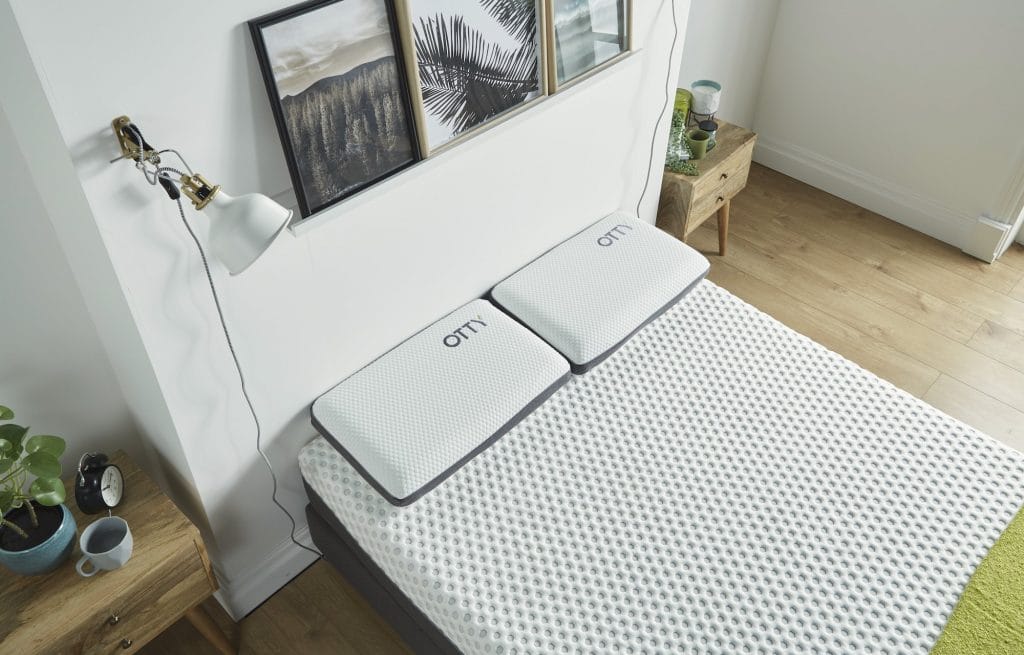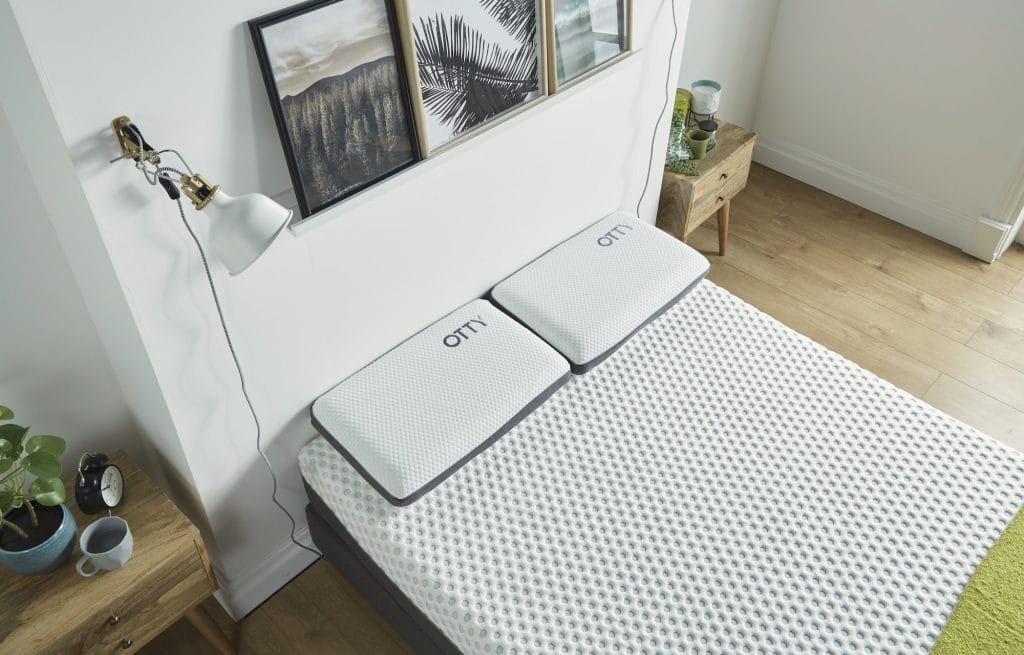 The OTTY Aura Hybrid mattress was created as a cheaper alternative to the OTTY Hybrid. That means that some corners were cut but this is still a good option. It is a hybrid mattress that features 14cm springs which help with support. Moreover, they add some bounce which is not found in the foam-only mattresses.
The OTTY Aura Hybrid is designed for those on a budget so it starts at £399 for a Single one and goes up to £799 for a Super King size. Unfortunately, there are only 4 sizes available but hopefully, more sizes will be added in the near future. OTTY run frequent promotions so you don't have to pay the full price.
The mattress scored 8.8 in our review and if you want to find out more about it you should go and check it out.
Do they run big discounts?
OTTY is a brand that offers value for money products and for this reason they run big discounts frequently. Throughout the year you can see discounts ranging from 30-50%! Of course, don't expect Black Friday offers every day but with little patience and luck, you can get your OTTY mattress without paying much. Our tip is to always check this page to find the latest deals and coupons.
Are OTTY mattresses any good?
If you are looking to get a high-quality mattress without spending a fortune, then you should definitely consider getting an OTTY mattress. They have scored great in our reviews and most online reviews suggest the same. They have even won important awards like the 'Best Small Online Retailer' from the prestigious National Bed Federation.
How will they deliver my mattress?
When you order from them, you will also get Free Delivery and your mattress will be delivered rolled in a carton box. The company they use is Keen & Able which also offers a 2-man courier service. They offer a number of options during checkout which includes Saturday delivery and old mattress removal. The extra services will cost you an extra £10-£40. On top, you will get a 100-night trial period and a 10-year guarantee. It's a complete package that will cover all your needs.
Are there any other OTTY deals?
OTTY doesn't make only mattresses so you will have the chance to buy other sleep-related products. They have also developed a pillow range and a bed frame. Some OTTY mattress voucher codes are valid site-wide so you can save big when you buy products from a different range. That means that before you purchase anything from them you should always check the available coupons.