Many of my readers ask me about Amazon mattresses so after some thought I decided to look for the best options there. In this Vesgantti mattress reviews guide, I will talk about this interesting brand and whether it's an option you should consider. Founded back in 2012, Vesgantti is a budget-friendly maker that has developed a number of choices that will satisfy most sleepers. Their main selling point is their prices which is quite clear in their video below:
Are Vesgantti mattresses any good?
Despite the affordable price tag, all Vesgantti mattresses are made with high-quality materials. To be more precise, all their foams are CertiPUR-US certified and all their fabrics follow the OEKO-TEX standards. That shows how much they value their customers and at these prices, this is impressive. After all, it's not a coincidence that most of their mattresses feature excellent reviews on Amazon. In addition, when you buy from them, you will get a 100-night trial period and a 10-year guarantee. This is an excellent support package especially if we consider the price here.
Vesgantti Mattresses
Before you buy your next Vesgantti mattress, you should first decide whether you want a hybrid or a memory foam mattress. They have developed two collections with a number of mattresses so you will definitely find the one that suits your needs but also your pocket. Below, I have gathered for you a number of options which in my view are the best Vesgantti mattresses.
Original Hybrid Mattress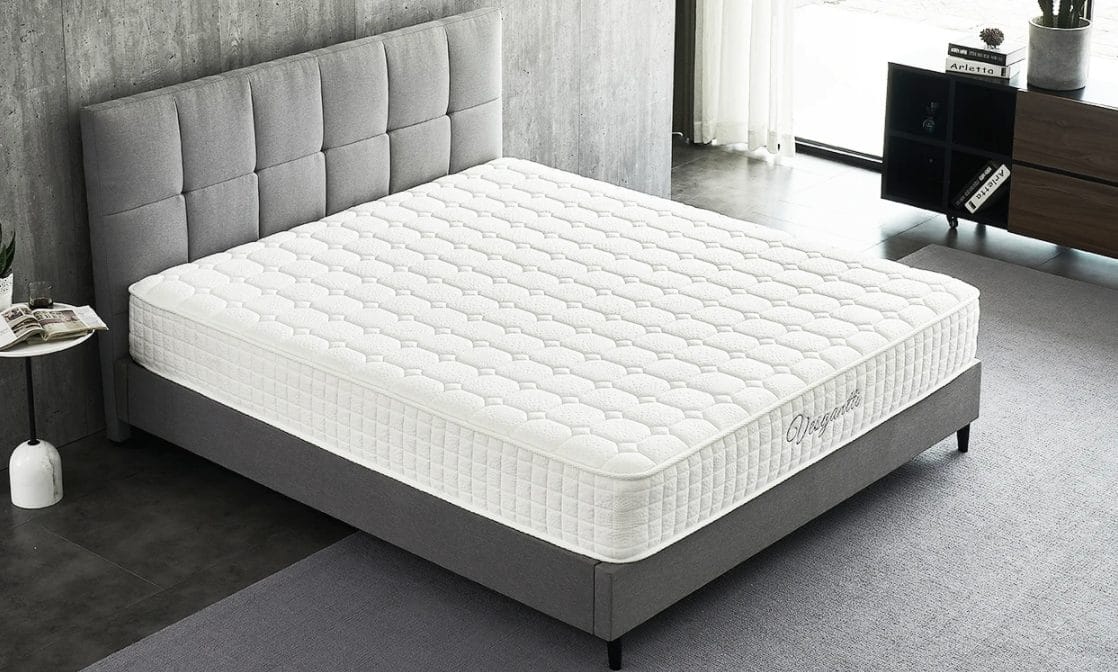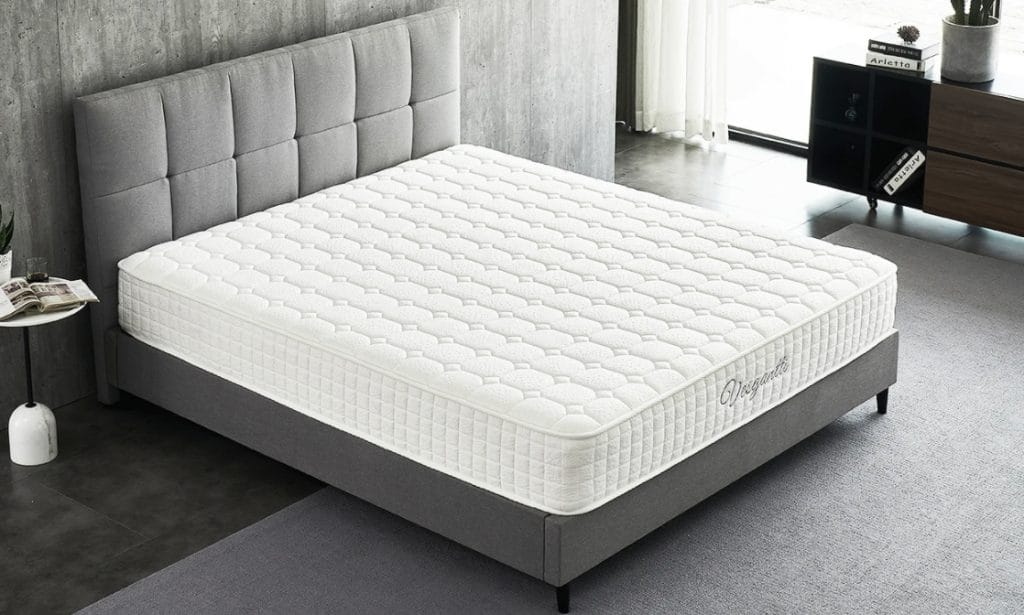 The Vesgantti Original Hybrid mattress is a true best-seller. It's not a coincidence after all that it has over 1,600 positive reviews on Amazon. It combines foam layers with pocket springs to create a well-balanced mattress that will suit most sleepers. It comes with a medium feel so it's good for all sleeping positions. This mattress features a great cooling system so if you sleep hot, you should definitely consider it. The main reason that it's a best-seller is the low price so prepare to pay only £189 for a double one. This is great value for money and Vesgantti did a great job here.
Pro Hybrid Mattress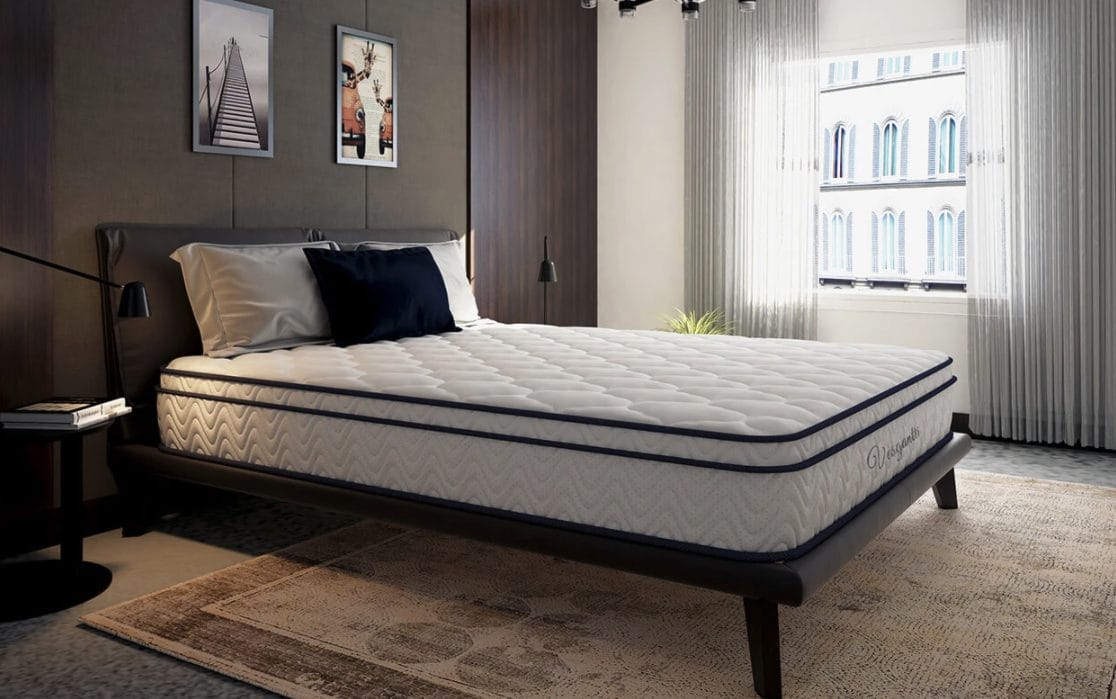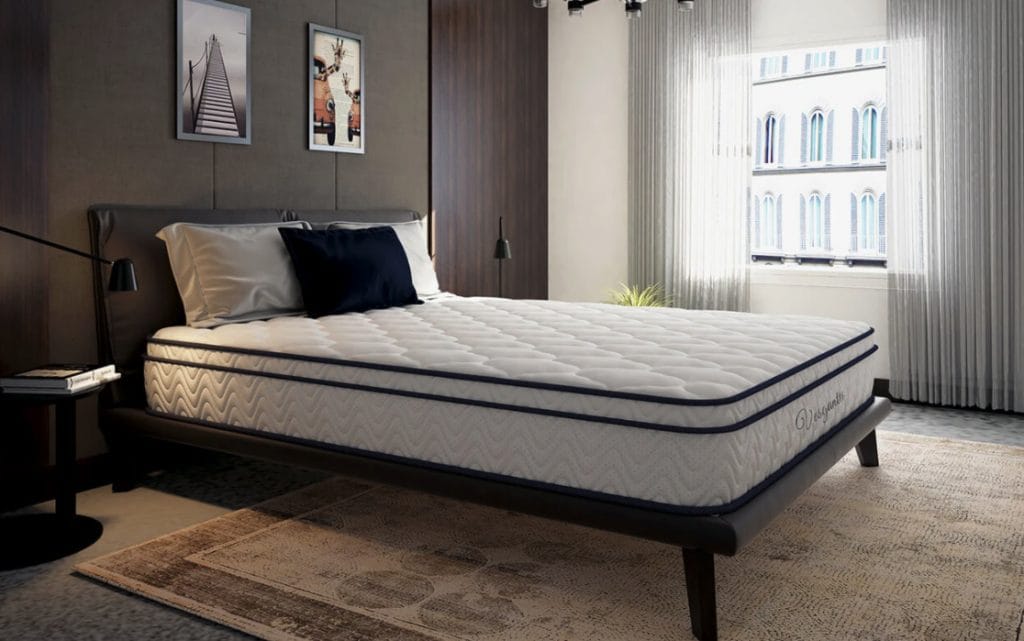 Another great option from the Vesgantti range, the Pro Hybrid mattress. This is very similar to the Original Hybrid but it comes with a few extra layers that make it a better option. To be more precise, this mattress is more breathable and more supportive. If you don't believe me, you can go to Amazon to read over 1,800 positive reviews! It comes with a medium-firm feel and you will pay around £200 for a double one. This is fantastic value for money and if you are on a budget, you should have this mattress high on your list.
Luxe Hybrid Mattress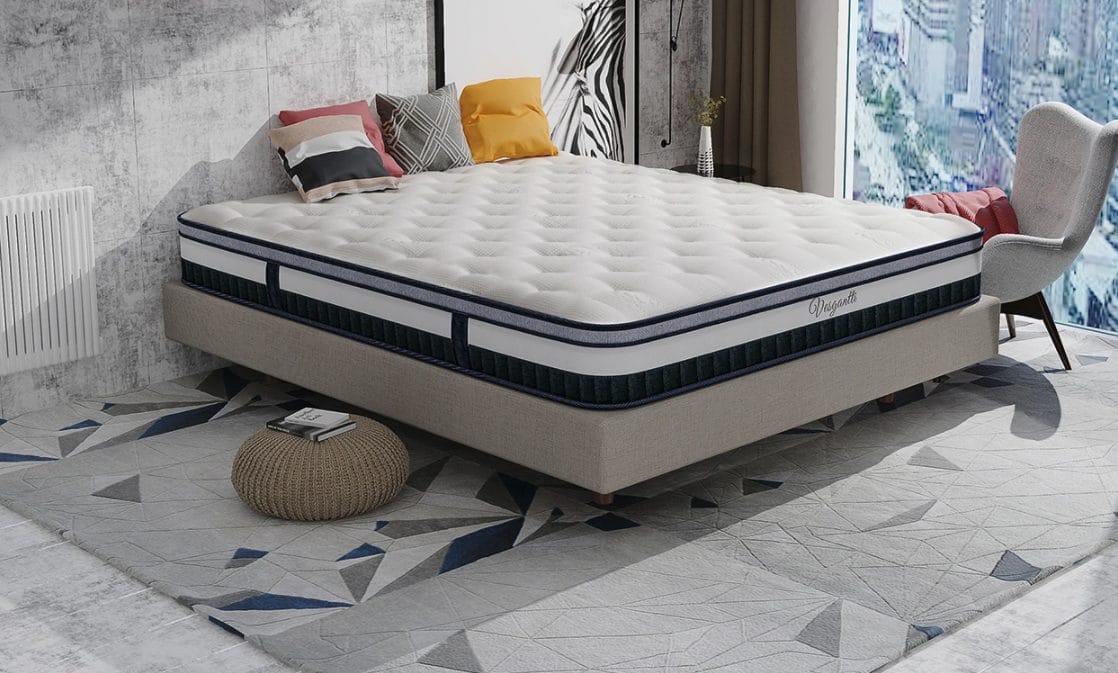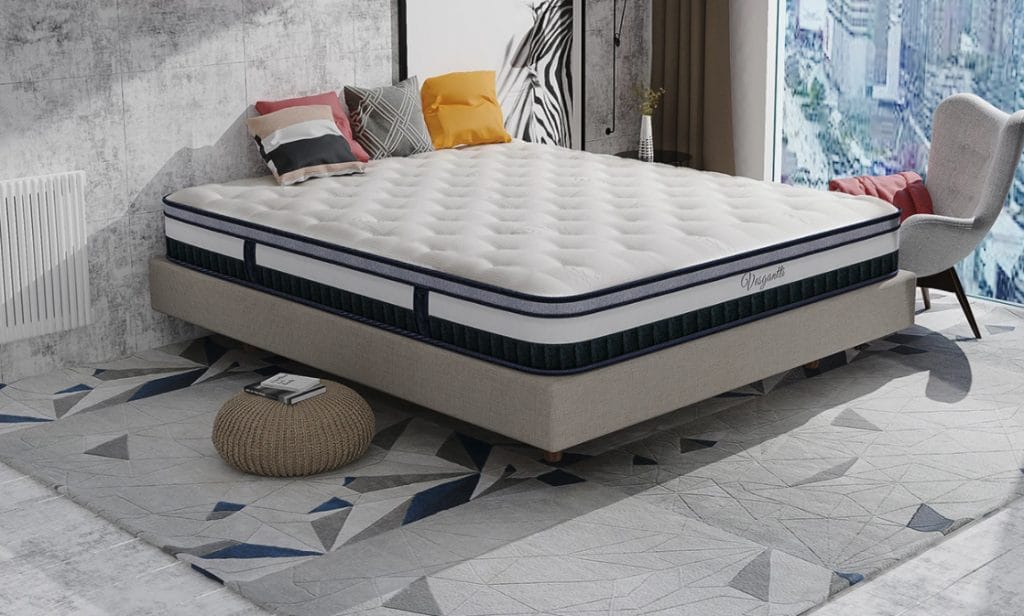 The Vesgantti Luxe Hybrid mattress is their most premium option and it comes with great specs. It's a hybrid mattress that measures 28cm in height so it definitely looks like a premium one. When designing it, they wanted to create a supportive mattress with great pressure relieving properties. And they did exactly that! It's not a coincidence, that there are over 600 positive reviews on Amazon and this is one of the most affordable premium mattresses. It comes with a medium feel so it will suit the average sleeper. If you want to get one, you will pay around £200 for a double one. In my opinion, this is the best option among Vesgantti mattresses.
Ergonomic Hybrid Mattress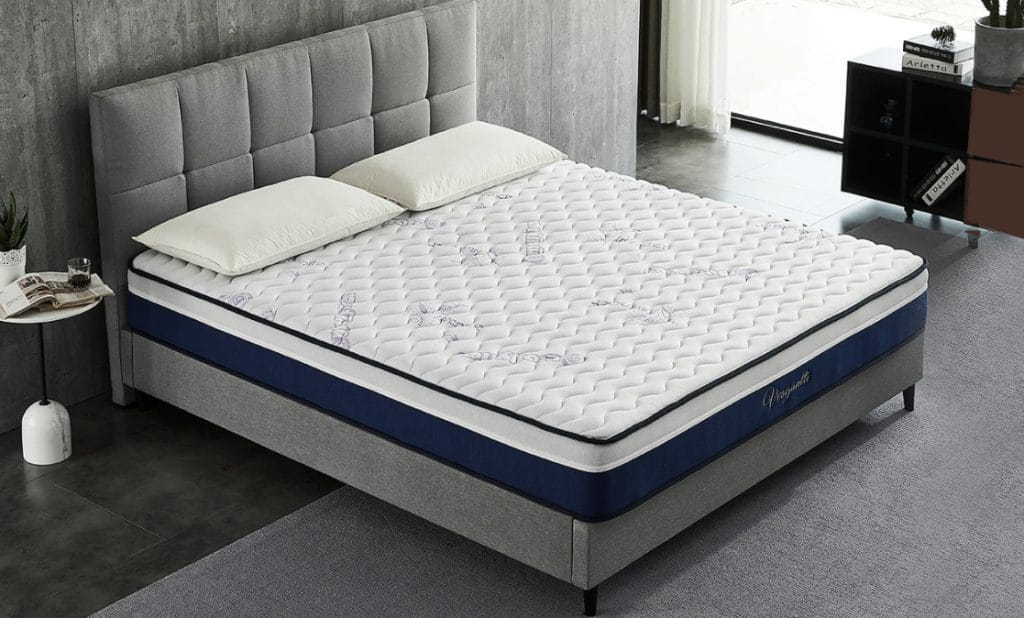 Another interesting option from Vesgantti is the Ergonomic Hybrid mattress. This one was designed for hot sleepers so if you fall into this category you should pay attention. The mattress features a mesh border on the sides which helps with airflow. Besides that, all the foams used here are very breathable so the sleeping surface will stay cool even during the summer nights. The mattress comes with a medium feel so if you look for comfort, this can be a good option. It measures 25cm in height and if you want to get one, prepare to spend around £190 for a double one.
Memory Foam Mattress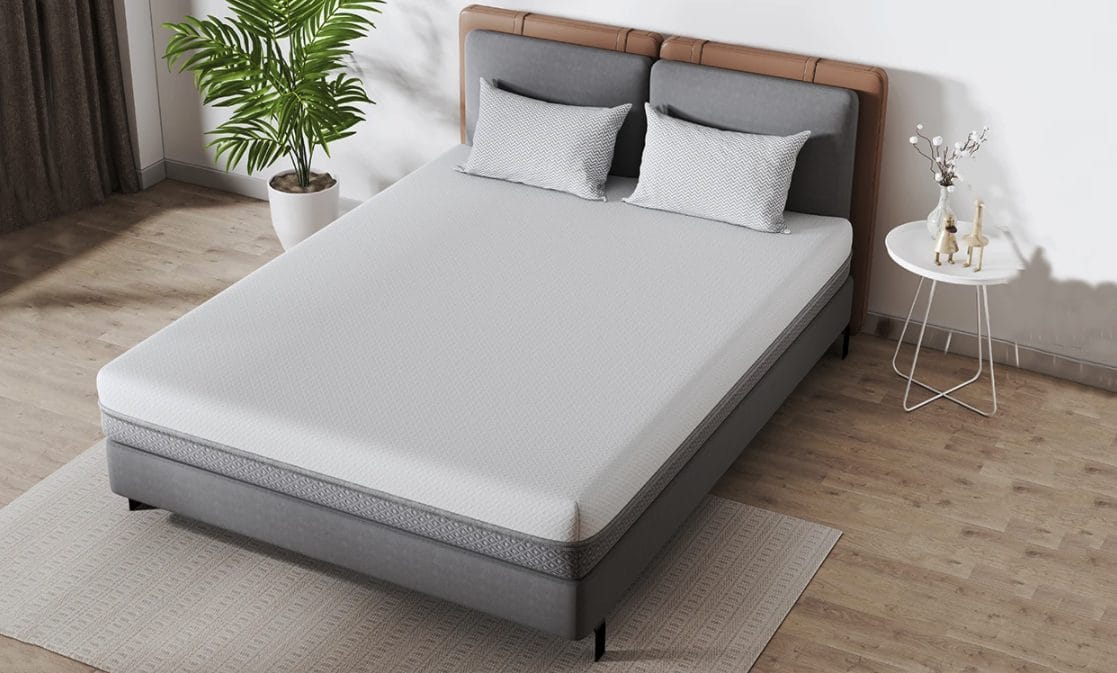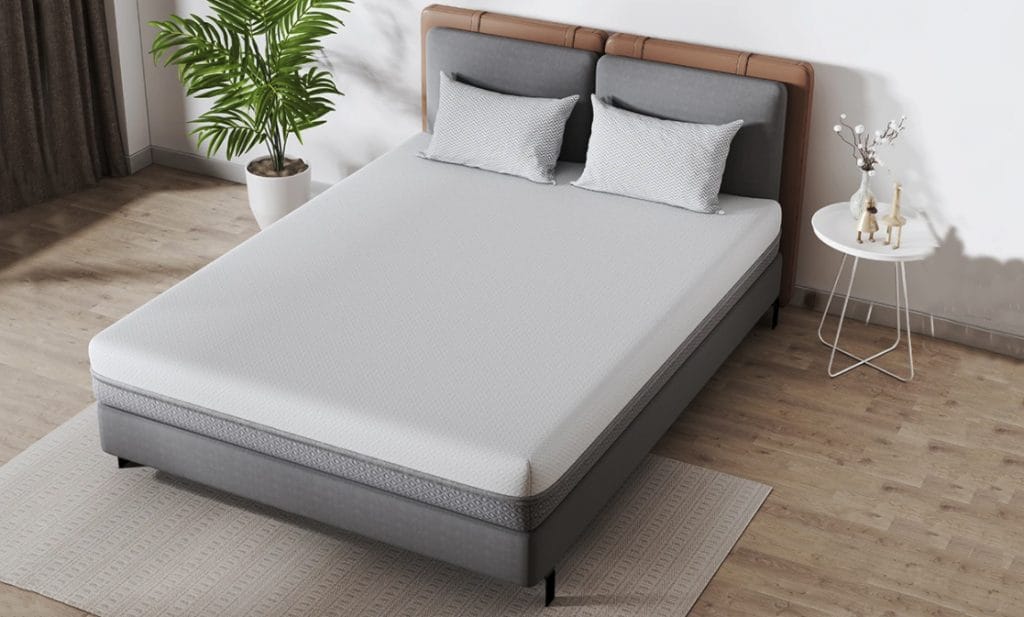 Vesgantti might be popular for their hybrid mattresses but they recently launched a memory foam range that has seen great success so far. My favourite one is their Memory Foam mattress that measures 22cm in height. Featuring 3 foam layers, it comes with a medium feel which makes it ideal for every sleeper. Instead of using traditional memory foam, they decided to infuse it with gel so your bed will stay cool during the night. It costs around £220 for a double one which makes this mattress a great option for those looking for a value for money memory foam mattress.
Pressure Relief Bamboo Charcoal Memory Foam Mattress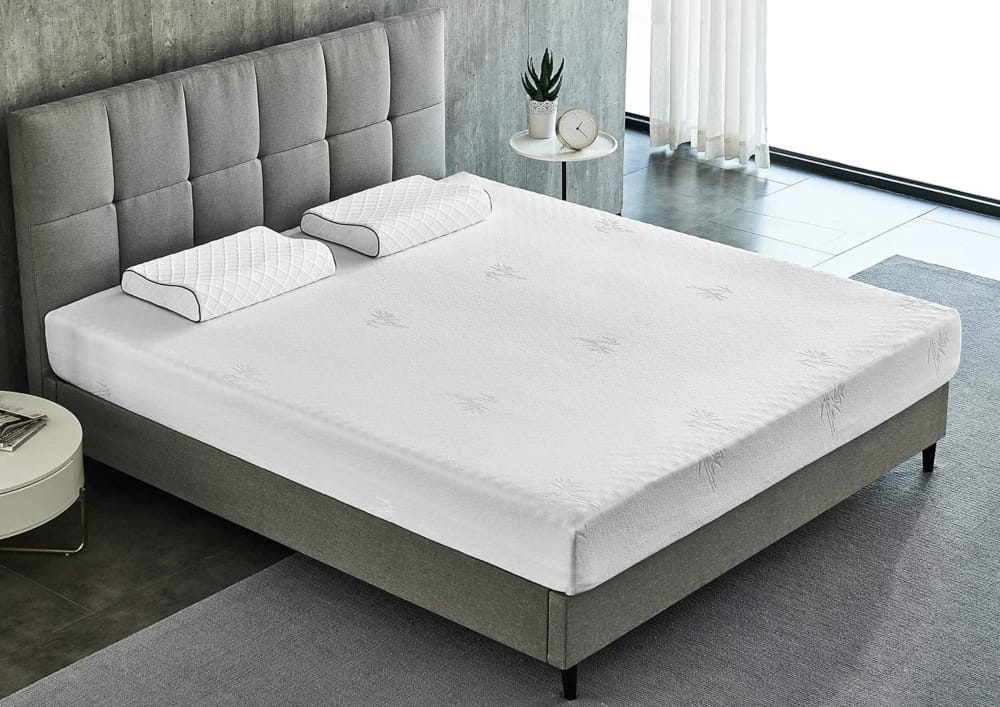 If you look for an affordable memory foam mattress, this one can be a good option. It comes with a straightforward design featuring 3 foam layers. The mattress measures 22cm in height and comes with a medium feel. You should consider it if you look for a cheap memory foam option that is designed for those who look for comfort. Memory foam is known for its pressure relieving properties which make this mattress great for older people. One of the highlights here is the bamboo cover which will keep the sleeping surface cool during the night. Overall, this mattress is a value for money option and it has more than 700 positive reviews on Amazon. If you want to get one, prepare to spend around £170 for a double one.
Should I buy a Vesgantti mattress?
I guess I have to answer this now that I am about to complete this Vesgantti mattress reviews post. After researching quite a lot, I was really impressed by this brand. They have created high-quality mattresses despite the cheap prices. If you have a tight budget and you want a mattress with great specs, you should definitely look at the Vesgantti range. And if you want my opinion, I think that the Luxe Hybrid and the Memory Foam mattress are the two best options.
Vesgantti Mattress Reviews
PROS
Amazing specs for the price
100-night trial period
10-year guarantee