Many of our readers contact us asking for ways to improve their old mattresses. For this reason, we decided to create this guide that features the 5 best Dormeo mattress toppers you can buy now.
For those unfamiliar with this brand, Dormeo was founded in Italy almost 20 years ago. Since then, they have expanded in a number of international territories, including the UK. Today, they are primarily famous for their Octaspring technology which has won several awards. Without further ado, let's move below to see the 5 picks that the BMUK team has gathered for you.
Octaspring Body Zone Mattress Topper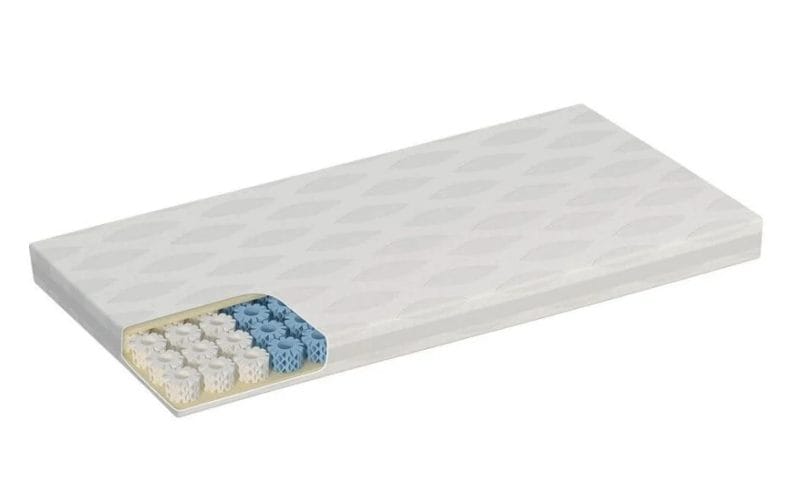 The first option on this list is the Octaspring Body Zone topper. This is a true best-seller and it features 5 zones made from Octaspring foam springs that promise to provide your body with the needed support. This topper can specifically focus on demanding areas like your hips and shoulders and it can turn your old mattress into a more balanced one. Since it's fully made from memory foam, it can minimize motion transfer so it's ideal for couples. The combination of materials allows airflow and this is a topper that breathes well. Unfortunately, the cover is not removable so it's not very easy to clean. However, the good news is that at the bottom, there is an anti-slip base that will keep this in place. The Body Zone topper measures 7cm in height and it's available in 4 sizes. Overall, this is a fantastic topper that is well-balanced.
Octaspring Classic Mattress Topper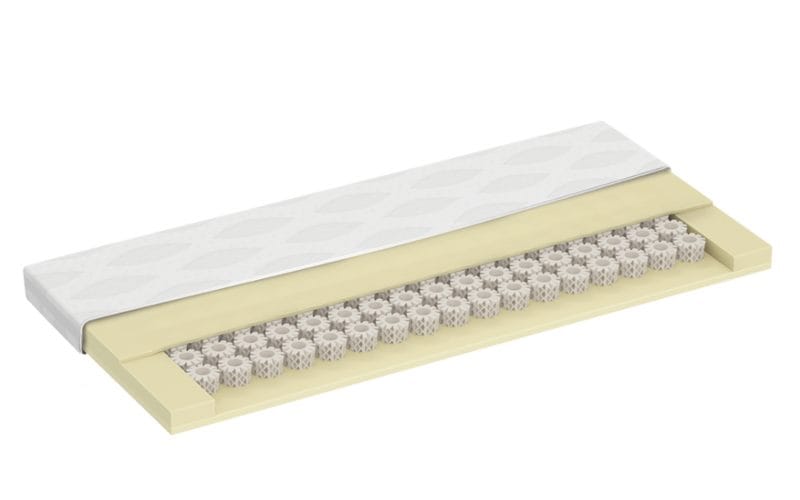 The second option on this list is the Octaspring Classic topper. This is the softest option in the Octaspring range so if your old mattress feels too firm, this is the way to go. Having said that, this topper is best suited to back and side sleepers so if you like to sleep on your stomach, you should look elsewhere. This topper features at least (size depending) 20 rows of Octasprings that can provide extra comfort and support. These can make your old mattress feel brand new and help you get better sleep. As you expect, this is another breathable topper from Dormeo and the Octasprings do a great job allowing airflow. It measures 7cm in height and it's available in 4 sizes. Overall, this is a high-quality topper that comes with a soft feel.
Octasmart Plus Mattress Topper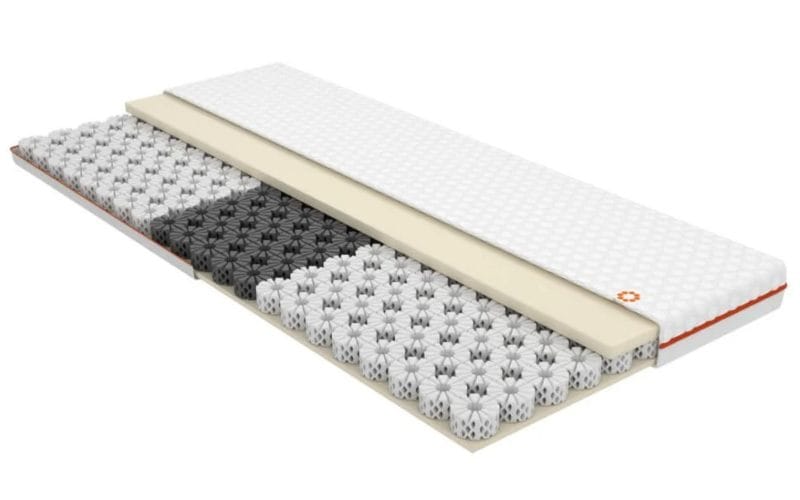 Another exciting option on this list is the Octasmart Plus topper. This features a sophisticated design that features 3 different layers. At the top, there is a memory foam layer that can mould to your body's shape and provide extra comfort. Underneath that, there is a layer made of Octasprings (4cm) that can alleviate pressure from the back, hips & shoulders. Finally, at the bottom, there is an Ecocell foam layer that is the base of this topper.
What is impressive here is that this topper can be used by itself as a floor bed. This makes it very versatile and it's an extra reason to get it. The good news here is that the cover is removable and machine-washable so it's very easy to maintain. The Plus topper measures 7cm in height and comes with a 60-night trial period. Overall, this is a complete package here so if you have the budget for it, this can be a great choice.
Octasmart Deluxe Mattress Topper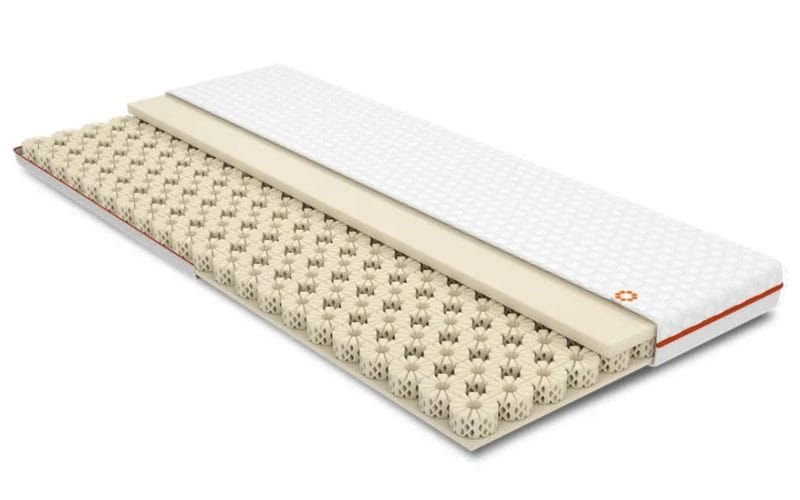 The Octasmart Deluxe topper is essentially the bigger brother of the Plus topper above. They share the same design principles and almost the same materials but there is one main difference. The Deluxe topper comes with a medium-soft feel so it's best suited for those who look for extra comfort. You should expect a 3-layer construction and a removable cover that is machine-washable. This topper comes with a 60-night trial period so you have plenty of time to try it and decide later whether you want to keep it or not. If you are not happy with it, you can return it and get a full refund. The Deluxe topper measures 7cm in height and it's available in 4 sizes. Overall, this is a premium topper but it comes with a price tag that won't suit every budget.
Octasmart Essentials Mattress Topper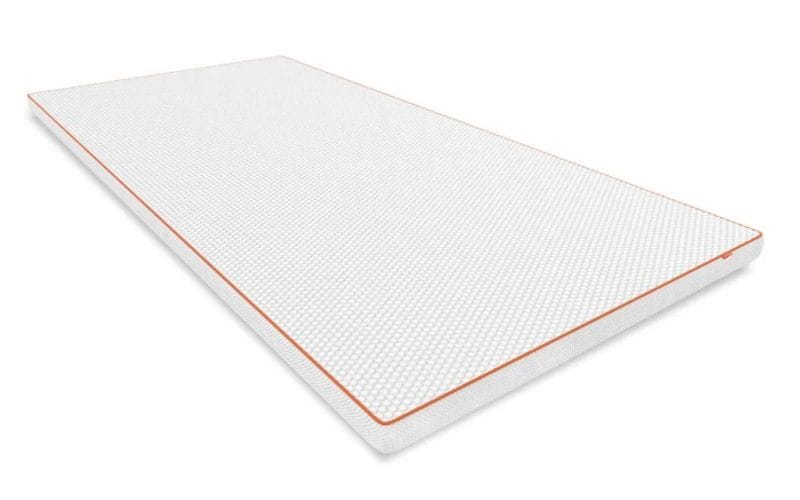 The last pick on this list is the Octasmart Essentials topper. This is by far the most affordable Dormeo topper and that is the reason it's such a bestseller. Before you buy one, you can choose between two options; 'plush comfort' or 'firmer support'. This is great as it allows sleepers to get a topper that fits their needs. Besides that, the topper features a breathable construction that allows airflow. That means that during the night you will sleep cool. Like most Octasmart toppers, this one comes with a 60-night trial period and if you decide to buy one, you will get a free pillow. This is a value-for-money package, especially if we consider the pricing here. Overall, Dormeo managed to build a high-quality topper that can also be used as an independent floor bed.
We hope that this guide with the best Dormeo mattress toppers was quite useful to you and has helped you to find a way to improve your old mattress. If however, you feel you need more help, don't hesitate to contact us and we will do our best to help you out.