Casper is one of the biggest brands of boxed mattresses in the world. Since its beginnings, it has developed a number of revolutionary products and has now become a sleep technology company. The latest addition to their range is a wake-up light which is designed to help you have a more balanced sleep cycle. If you are curious to find out more about it then you should read my Casper Glow Light review below.
Construction
The outer part of the Casper Glow light is made of diffused polycarbonate which is more durable than acrylic, a material frequently used in such products. It also has a good light transmission and excellent diffusion of LED hot spots. As you see, it's easy to understand why Casper chose this material. Inside the Glow light, there is a 36x warm white LED array with 12x accent LEDs in amber. The colour temperature of this setup is 2700k.
The light also comes with an IP54 rating which means that it's protected from dirt, dust and oil but also from splashing water. In order to add smart features, they used the Bluetooth protocol which is used to connect it to your smartphone or to pair it with another Glow light. Finally, if you want to charge it, you can use the wireless base that it's included in the box. That means that the Glow light is fully portable.
Features
This light comes with some very clever features that will make your life easier. I will now talk about the most important ones.
TWIST TO ADJUST BRIGHTNESS – Casper have added a gyroscope that allows you to adjust the brightness of your light by simply twisting it. This is very clever and easy to use.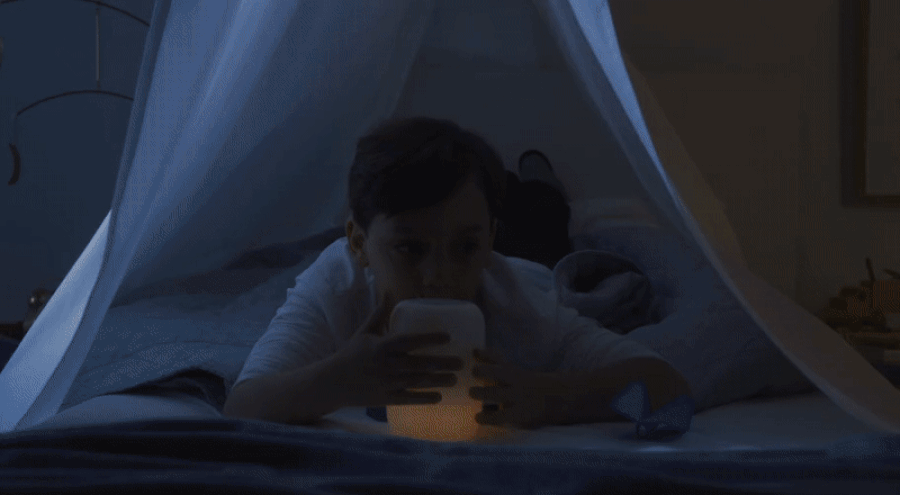 WIGGLE FOR A GENTLE LIGHT – We all wake-up in the middle of the night to visit the bathroom or search for a midnight snack. If you share your bed with a partner then there is a serious chance you will disturb their sleep if you turn on the light. Casper thought of that so all you have to do is wiggle the Glow light and it will produce enough light to have a safe trip to your bathroom or kitchen.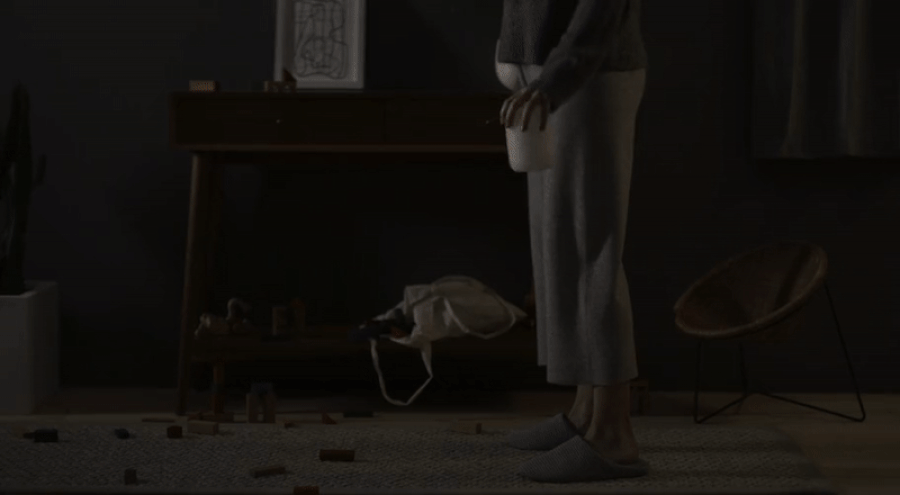 SCHEDULE A WAKE-UP – The main reason you should get this light is to have an alarm-free wake-up. Using the Casper Glow app, you can schedule it to use soft light to gently wake you up.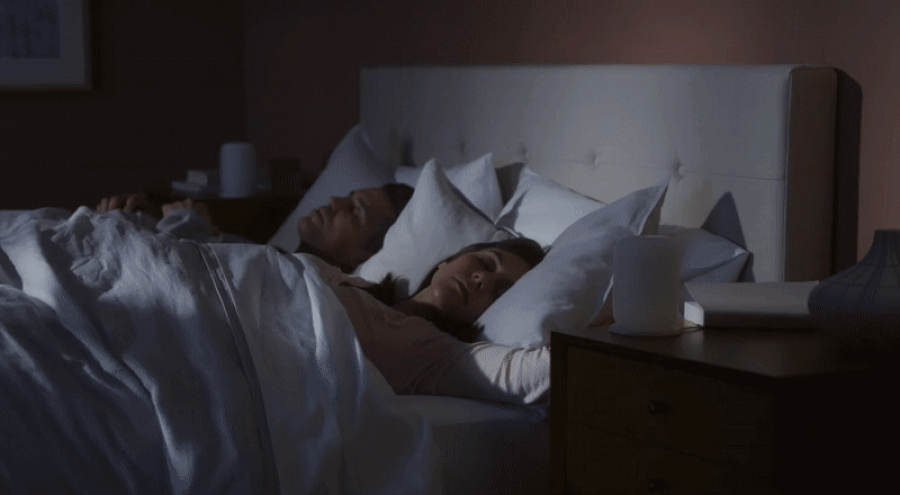 The Casper Glow App
Casper designed an app to work with the Glow light. It's available in the App Store and Play store and it's free to download. Through the app, you can schedule your wake-up time but also use it to pair 2 devices. It's very easy to use and I think that they did a great job here.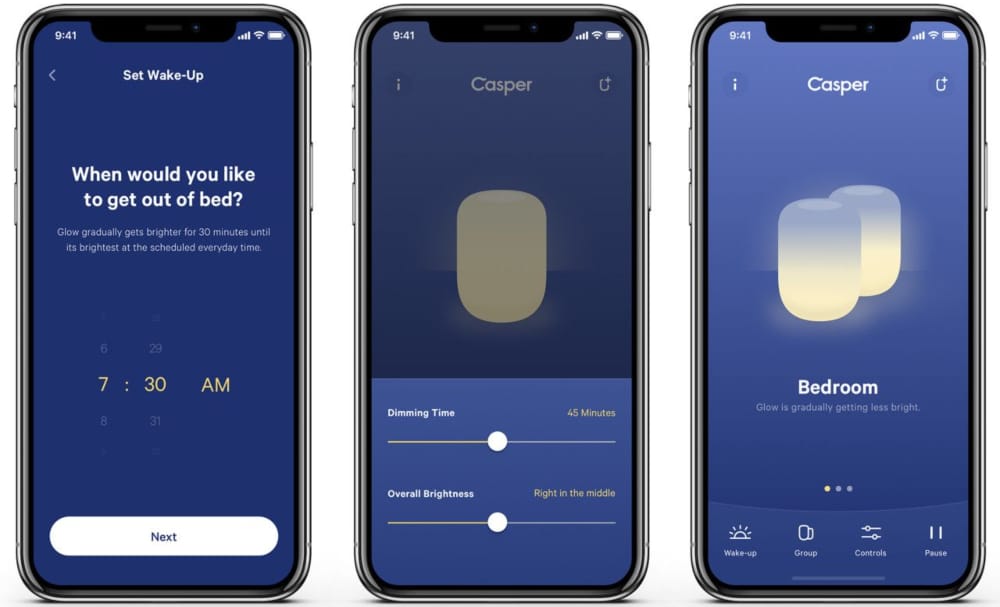 Design
The design of this light is a minimal one. It features a white colour and it's a very ergonomic device. I didn't expect less from them as Casper is known for their beautiful and clean designs. The Glow light will be a great addition to your bedroom and it will definitely turn some heads.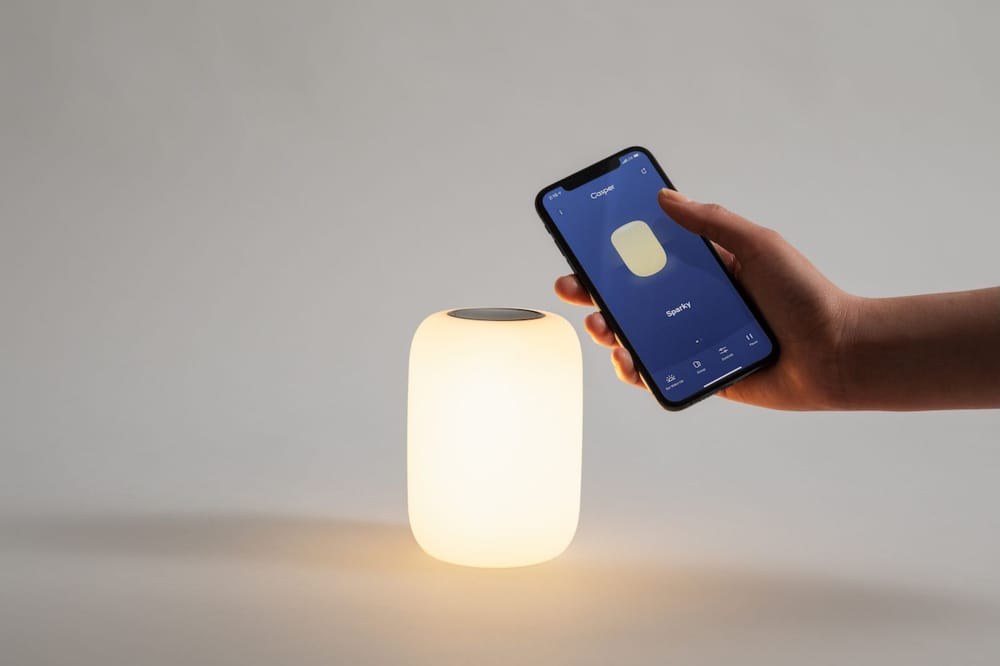 Trial, Guarantee & Delivery
When you buy the Glow Light you will get a 30-night trial period which allows you to try it and decide later whether you want to keep it or not. If for any reason, you are not happy with it, you can return it and get a full refund. You will also get a 1-year limited guarantee.
The Glow light will be delivered directly to your door for free. Casper uses UPS and you should expect it within 1-3 days from the moment you placed your order with them.
Pricing
The Casper Glow light is available in 2 options and the table below has the relevant information.
Should I get the Casper Glow?
This is always the question that I have to answer now that I am about to complete this Casper Glow light review. I think that this is a great addition to any bedroom and it's a high-quality product. However, it's a bit of a gadget so if you like the new tech then this is a very interesting product. I personally loved the fact that it's portable and it's very easy to use with the mobile app. It also has a very good wake-up function which is the main reason you should buy this. If you compare it to other wake-up lights, I think this is miles ahead and I definitely recommend it.
PROS
Wake-up function works well
Very easy to use
Great app
CONS
Not the cheapest in the market