I have recently received the Philips Wake-Up Light Alarm Clock HF3520 which is the best model that Philips makes. It is an upgrade from the Philips 3510 that I reviewed a few weeks ago with some nice extra features that make a difference. I have been using this wake-up light for about two weeks now so it was about time I write this review.
Features
Being the top model, the Philips HF3520 comes fully packed with some nice features. There are 20 brightness settings to choose from along with a 300 lux LED light. Moreover, the HF3520 has 5 alarm sounds to choose from which is great as there is a good variety there. If you don't like the alarm sounds you can use instead the built-in FM radio. You can choose to wake up listening to your favourite radio station. Personally, I have chosen this option and I think this is a great feature. In the front of the clock's screen, the time is displayed and it automatically dims and adjusts to the brightness of the room.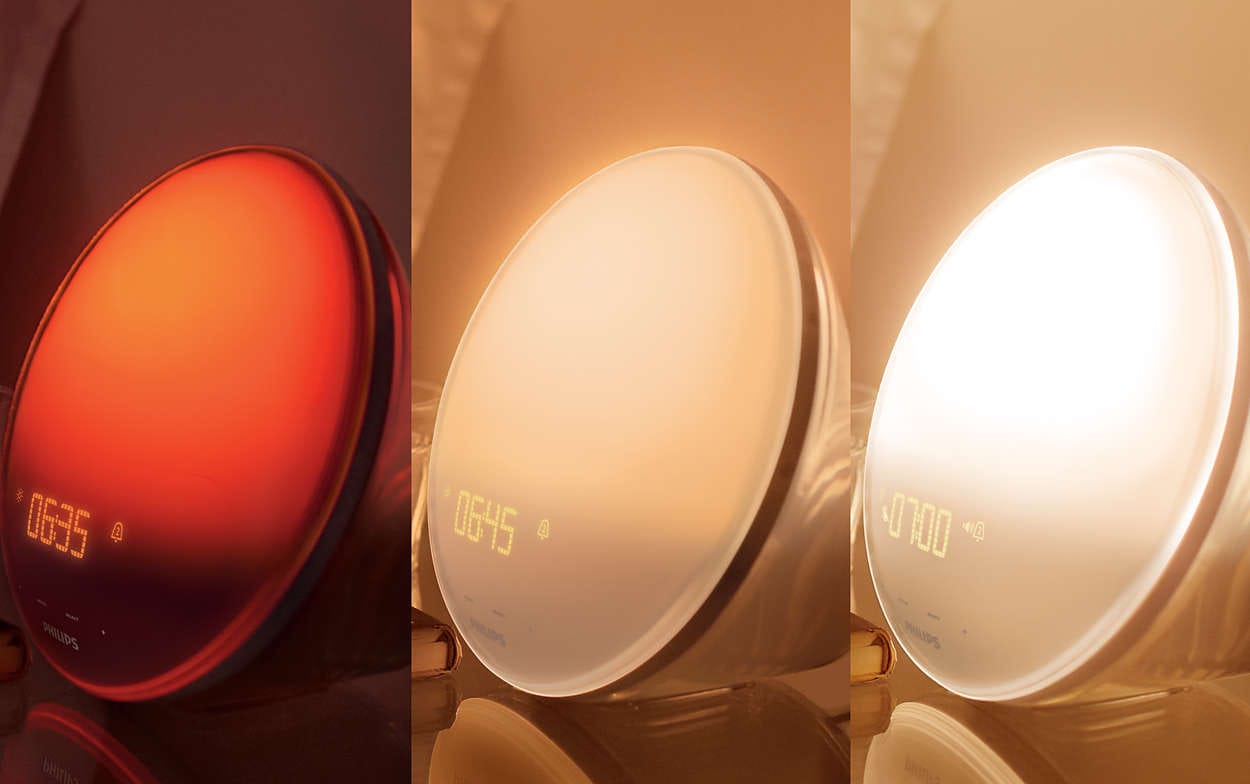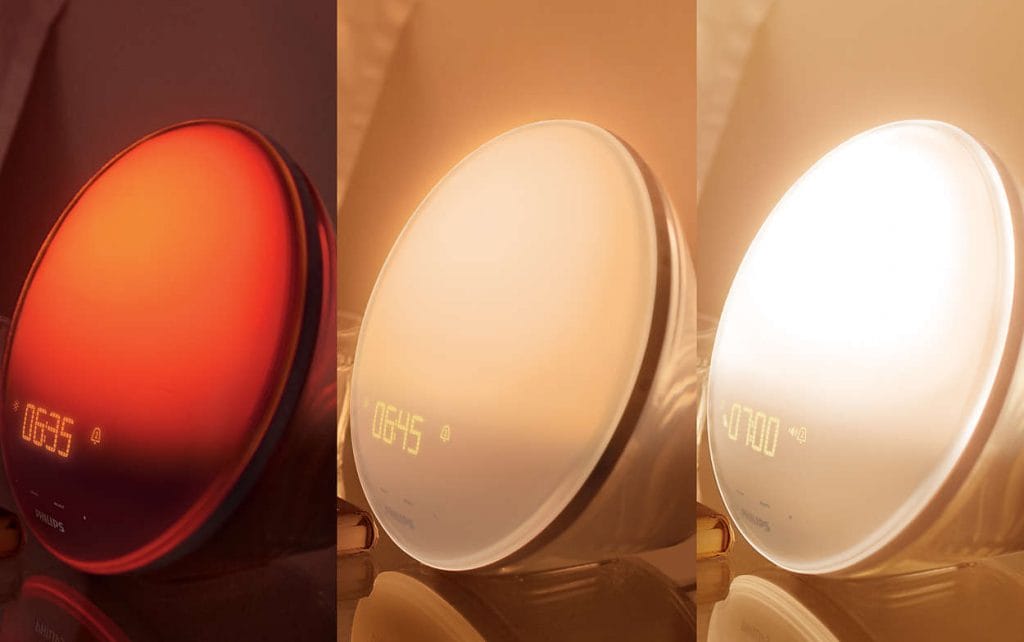 The best feature of the Philips HF3520 is the coloured sunrise simulation. You can check the picture above to see what I mean. This makes the simulation very good and it does make a difference to the whole experience. The clock has also a sunset simulation mode which is designed to help you fall asleep. You can set up both to last between 20-40min so you can find your ideal time. I personally have set up mine to the 30min mark. The Philips HF3520 has also a snooze feature which gives you an extra 9min in bed. In order to activate this, all you need to do is tap anywhere on the device.
Design
The Philips HF3520 has a very nice and sleek design featuring a conical shape. To me, it looks like a giant bulb but my girlfriend thinks it looks like a conical speaker. The bottom line is that it looks absolutely fantastic and it genuinely decorates my bedroom. It looks of the highest quality and definitely more expensive than it actually is. I personally love it! The buttons are located on the ridge of the light on the side of it and they are not the biggest ones! But you will get used to them pretty quickly I think. The size of the Philips HF3520 is approximately 22cm in height and 22cm in width.
Is the Philips HF3510 for me?
The Philips Wake-Up Light Alarm Clock HF3520 is a fantastic choice for everyone who is looking to buy a great wake up light full of all features. The coloured sunrise simulation is definitely the highlight feature and the one that makes all the difference. Add the FM built-in radio, the 20 brightness settings and the sleek design and I think we have a winner here!
PHILIPS WAKE-UP LIGHT HF3520
POSITIVES
Coloured sunrise simulation
Twenty brightness settings
Built in FM radio