If you look for Dormeo Mattress Reviews, you are at the right place. This brand that was first launched almost 15 years ago has seen great success over the years. They operate in 40 countries worldwide selling Italian-made memory foam mattresses. They are famous for creating the Octasmart and Octaspring technology but more on that later. Dormeo is a direct-to-consumer brand and that means that all their mattresses present excellent value for money.
Is Dormeo a good brand?
Dormeo manufactures a number of mattresses so you will find both good and not so good mattresses. However, according to thousands of reviews online, most sleepers feel happy with their purchase so all you have to do is do your research. In this guide, I will talk about their 7 main mattress collections with the aim to help you choose your next Dormeo mattress.
Octaspring Mattresses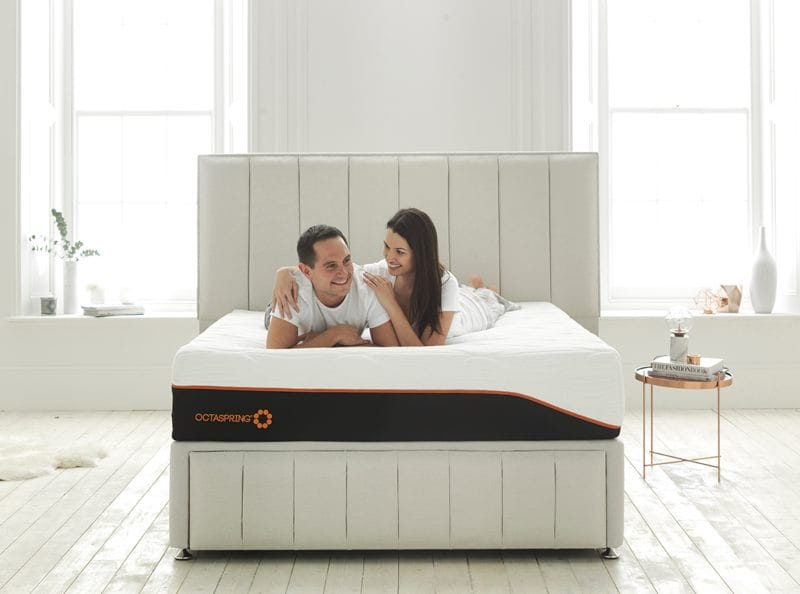 The Octaspring collection is probably the most famous one and according to Dormeo, 8/10 sleepers are happy with their Octaspring purchase. All mattresses in this collection feature the patented memory foam springs that are 8x more breathable than traditional memory foam. This is important, especially during the summer months. Dormeo has developed 11 Octaspring mattresses that come in different combinations that include pocket springs and latex layers. Besides that, there are options for any type of sleeper and you will find soft, medium and firm mattresses. If you decide to buy one, you will get free delivery, a 20-year warranty and a 60-night trial period. Overall, this is probably one of their best collections and it's not a coincidence that the Octaspring mattresses are so highly rated.
Octasmart Mattresses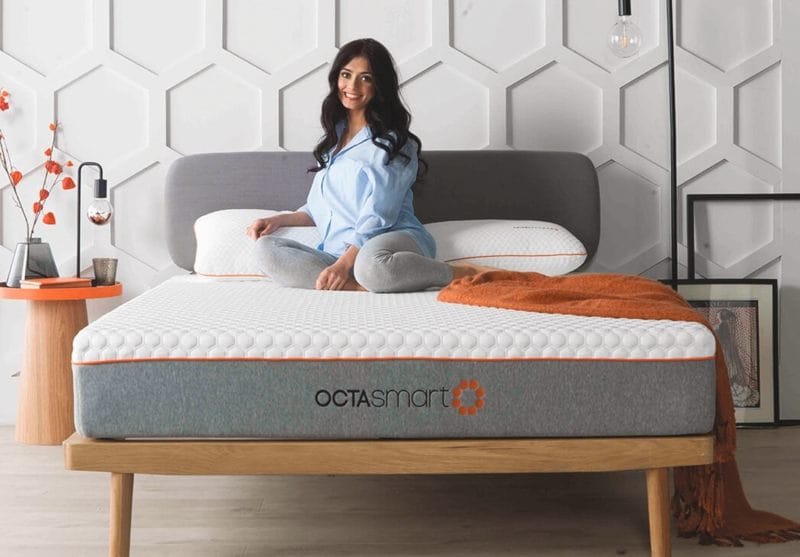 The Octasmart collection is definitely the most popular one as it combines great technology with an affordable price tag. In this collection, you will find some mattresses that feature octasprings but not all of them come with this technology. That means you should do your research before getting your first Octasmart mattress. The people at Dormeo have developed 18 mattresses that start from only £159 and that means you have a number of budget-friendly options. You will also find different firmness options that range from soft to firm mattresses. If you decide to buy one, you will get an 18-year warranty and a 60-night trial period. Overall, this is a collection that features some value for money options so it's definitely worth your attention.
S Plus Mattress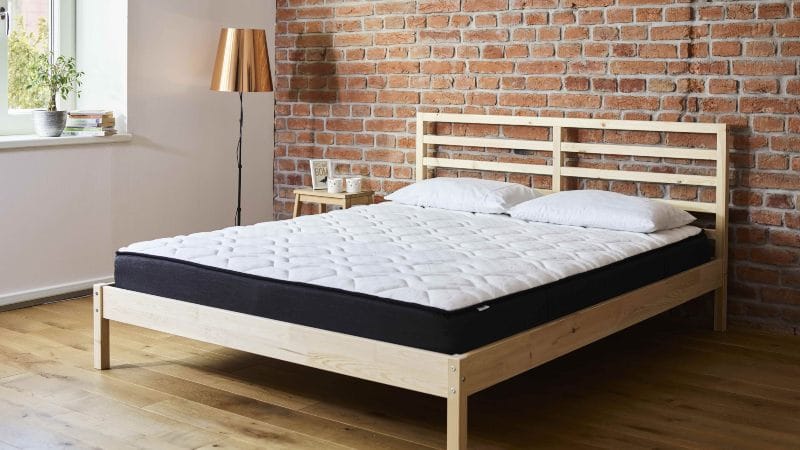 The S Plus mattress is one of the most interesting Dormeo options out there. It features a unique S-shape layer that is inspired by the human body that promises unparalleled sleep comfort. What is unique about it is the fact it can be fully customised. For starters, it has two sides so if you have a partner, you can have your own setup. Each side can be rotated so you can either choose to have more support on your upper body or choose to have it on your lower part. Moreover, the upper layer is flippable so you can choose between two different firmness profiles. All that makes the S Plus mattress a versatile one and it's not a coincidence it comes with a 4.5 score with over 750 reviews. Overall, this is a one of a kind mattress so if you look for full customization, this is definitely one to consider.
Options Mattresses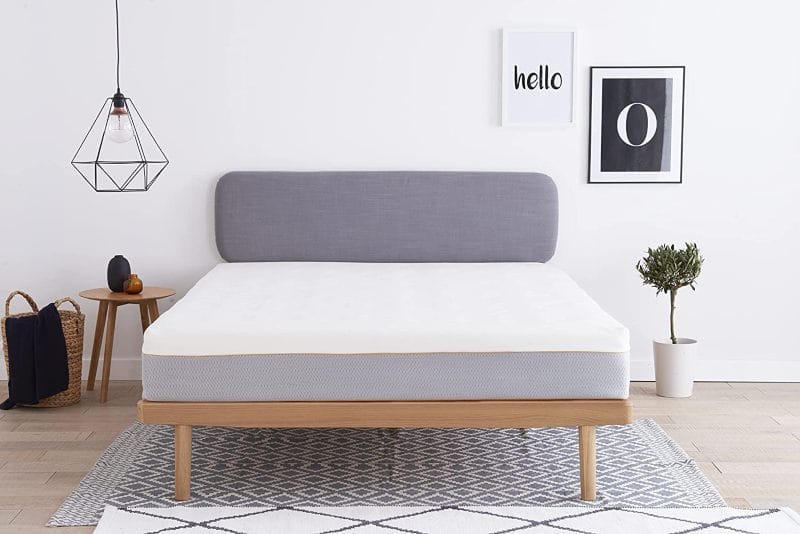 The Options collection was built to offer customers affordable mattresses that don't lack quality. It consists of 4 mattresses that are made with a variety of materials. That means you will find different combinations that include memory foam, latex and hybrid mattresses. Besides that, each mattress has a different firmness profile so depending on your needs, you can choose accordingly. The cheapest option starts from only £99 but unfortunately, this collection doesn't come with a 60-night trial period. However, this is expected as it's a great way to reduce the price. Overall, this collection can be a great choice for students or young couples as it comes with the Dormeo quality combined with an affordable price tag.
Silver Mattresses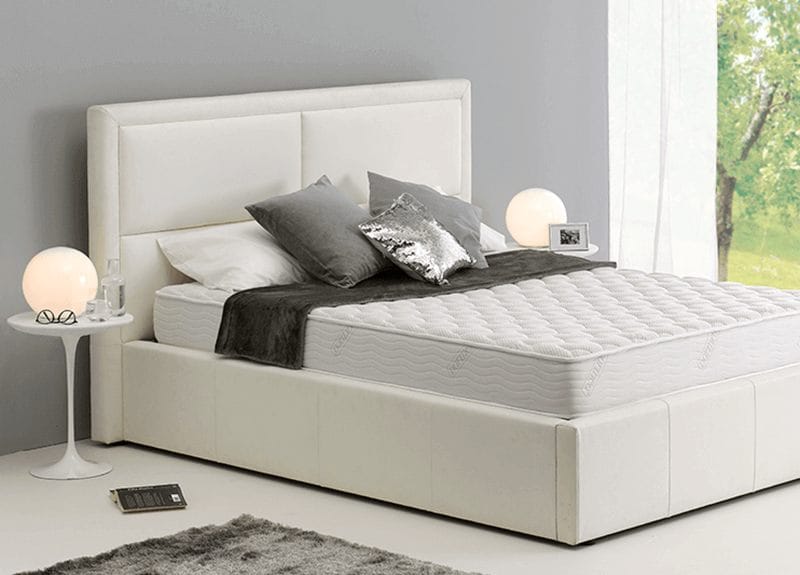 The Silver collection is a very interesting one. The cover used in these mattresses features an intricate weave of real silver threads. As a result, the Dormeo Silver mattresses have excellent antibacterial and anti-odour properties. In this collection, you will find 3 different mattresses and all of them are memory foam. Additionally, they come with similar firmness profiles so they are all quite similar. Price-wise, the Silver collection starts at £249 which makes it an affordable one. What is great though is the fact it comes with the full Dormeo package so you should expect a 15-year warranty and a 60-night trial period. Overall, this is a collection that will suit budget buyers but also allergy sufferers or those with sensitive skin.
Fresh Mattresses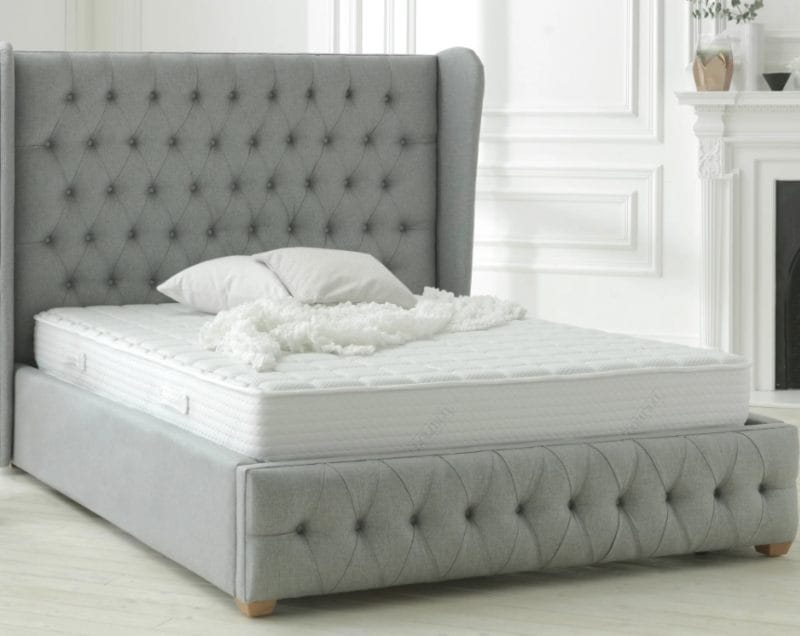 The Fresh collection is very similar to the Silver one but these mattresses come with better specs. They are designed to create a fresh environment for the sleeper and for this reason, they come with a Florentine stitched cover with silver. Moreover, the engineers at Dormeo have applied a sanitized protection that adds anti-bacterial, anti-dust mite and anti-fungal properties to this mattress. All these make this range ideal for those who look for extra cleanliness. This collection features 6 mattresses in total and the cheapest one starts at only £159. All options feature a foam-only construction and they come in different firmness profiles. In my view, the Fresh collection is a more complete one when compared to the Silver one and I would spend the extra pounds to get a Dormeo Fresh mattress.
Aloe Vera Mattresses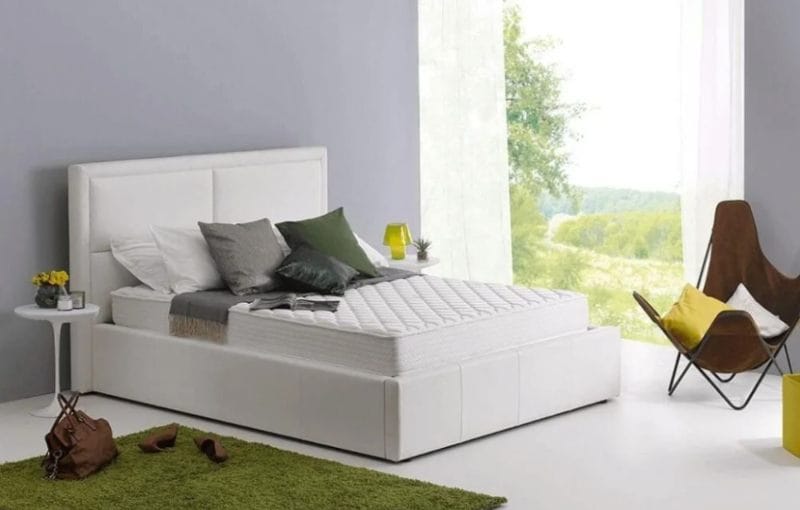 The last collection on this list is the Aloe Vera one. All mattresses in this range are foam-only ones and they are made with excellent materials including memory foam. The cover is enriched with Aloe Vera extract which is a natural antibiotic that can create a healthy sleeping environment. Moreover, all Aloe Vera mattresses come with an Ecocell foam base that is very supportive but at the same time, it allows airflow. The combination works great and most mattresses in this collection come with positive reviews. This is an affordable range that starts from £249 and you can choose between three similar options. Overall, this is an interesting collection and if you look for a budget memory foam mattress, you should definitely look at the Dormeo Aloe Vera options.
The time has come now to complete this Dormeo mattress reviews guide and hopefully, you will find this post useful. However, in case you feel you need more help, don't hesitate to contact us and we will do our best to help you out.
PROS
Many options
Unique technology
Excellent service
CONS
No all Dormeo mattresses come with a trial period