In this Slumberland Rollo mattress reviews guide, I will talk about this interesting brand that is exclusively available from Bensons for Beds. The 4 mattresses in this range are all made of sustainable materials and that makes Rollo mattresses very popular among customers who care about the environment. On top, for every mattress sold, £10 are donated to the mental health charity Mind. This is a great gesture by Rollo and hopefully, more makers will do the same. Are you keen to find out more? The video below shows us how these mattresses are made.
Are The Rollo Mattresses Any Good?
All Rollo mattresses are well-designed and are made with high-quality materials. In addition, they have been approved by the Good Housekeeping Institute and won a few consumer awards. It's pretty clear that this range is worth your attention.
Having 4 different options, the people at Rollo have a mattress for every type of sleeper and every budget. Regardless of which mattress you will choose, you will get a 100-night trial period and an 8-year guarantee. I have to point out that all mattresses are built here in the UK by experienced craftspeople. All the above reasons, make the Rollo mattresses a great option. Continue reading below to find out more about the 4 different models.
Rollo Hybrid Duo Plus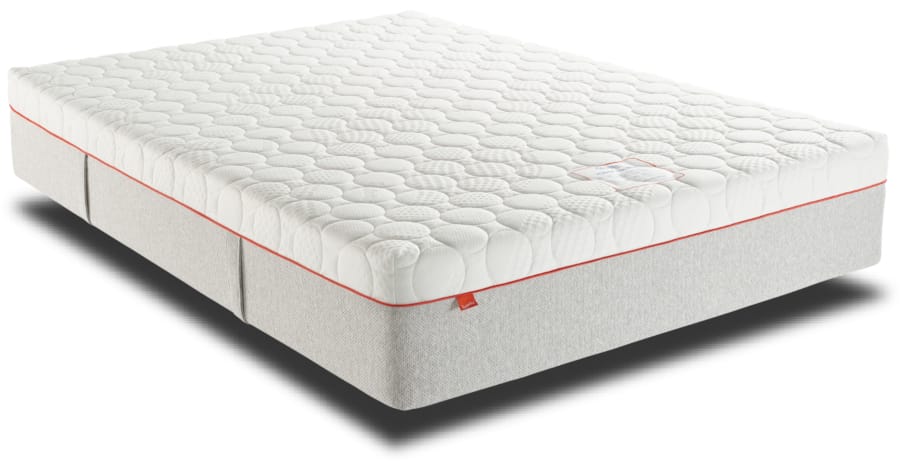 The Rollo Hybrid Duo Plus mattress sits at the top of their range and it's designed for those who like a softer feel. This is a hybrid mattress that combines 2,900 pocket springs with memory foam to create a mattress that is supportive but at the same time equally comfortable. It features a total of 5 layers and measures 28cm in height. The cover is made of a quilted fabric that is made entirely of plastic bottles. It feels soft and luxurious and it has a modern design. On the sides, there are 4 handles that will help you rotate it when needed. Overall, it's a mattress with great specs that comes at a reasonable price. If you look for pure comfort, this one can be a great choice.
Rollo Hybrid Duo
The Rollo Hybrid Duo mattress is the next on their list and it's designed for those who prefer a medium feel. It's quite similar to the Hybrid Duo Plus mattress but it features fewer springs, 1,900 to be precise. The mattress measures 28cm in height so you should expect a high profile which is a great thing. Being firmer, it will be better suited to heavier people so you should have this in mind if you are between this one and the Duo Plus. The cover is made of quilted fabric and it comes with a contemporary design. It features 4 handles that will help you rotate it when needed. The maker suggests that you do so every 6 months. It's available in 4 sizes and you should prepare to pay around £699 for a King size. Overall, this is a good all-rounder that will suit all types of sleepers.
Rollo Hybrid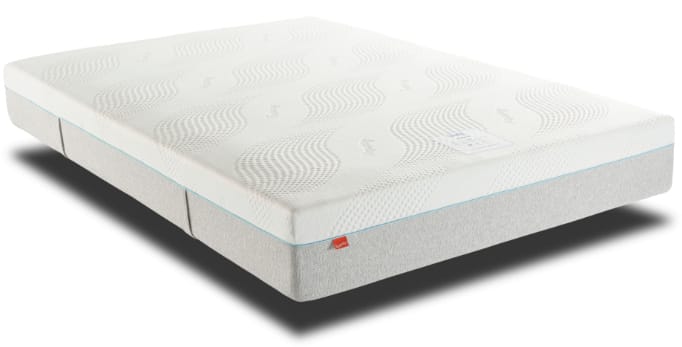 The Rollo Hybrid mattress is one of the cheapest options from their range and it comes with a medium feel. It features 1,100 pocket springs that are combined with eco-friendly memory foam to create a balanced mattress that is both comfortable and supportive. It measures 23.5cm in height so it's thinner when compared to the above-mentioned options. The medium feel will work better for those who seek comfort and if you like a mattress with some bounce, this is one to consider. The cover is made of soft-touch material and it features a beautiful design. I personally love the colour combination here. The 4 handles on the sides are very practical and this is a well-designed mattress. The Rollo Hybrid is available in 4 sizes and you will pay around £550 for a King one. Overall, this is a value for money option and I think it will be a good upgrade from your old coil mattress.
Rollo Essential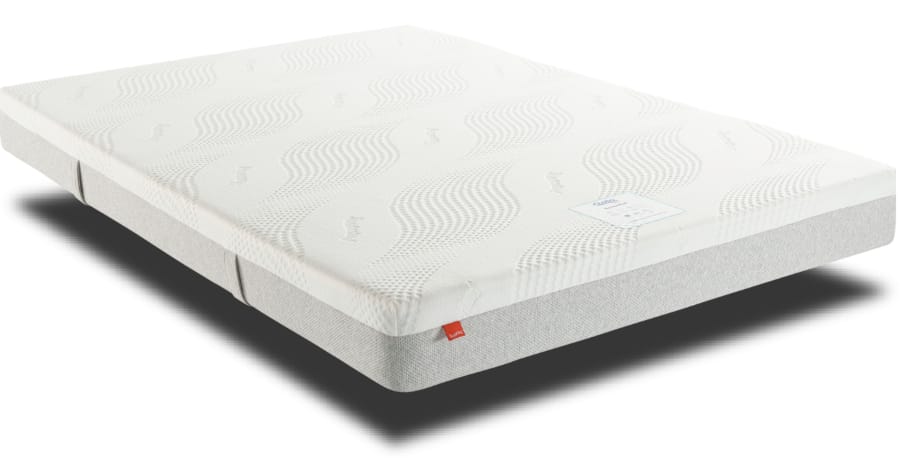 The Rollo Essential mattress is their cheapest option and it follows a different design philosophy. Unlike the other 3 mattresses, this is not a hybrid one. To cut costs they used 2 foam layers to create a mattress with a firmer feel. This will suit better people with an active lifestyle like students and young athletes. It measures only 16.5cm in height and it's available in 2 sizes, Single and Double. If you want to get one, prepare to pay around £300 for a Double one. Overall, this is a decent mattress but in my opinion, it doesn't present good value for money. At this price, there are far better budget options and this is the only Rollo mattress I didn't like.
Service & Support
When you order from Bensons for Beds, you will get free delivery providing you live in Mainland UK. Their service is quick so you should receive your mattress within 2-5 working days depending on your postcode. Besides the free delivery, they also offer a 100-night trial period that gives you plenty of time to try and decide later whether you want to keep it or not. If for any reason, you are not happy with your Rollo mattress, you can return it and get a full refund. All mattresses come with an 8-year guarantee that will cover you for a long time. Overall, they offer a great package here and it's what we expect these days when we buy a boxed mattress.
Should I buy a Rollo mattress?
It's time now to complete this Slumberland Rollo mattress reviews guide and share my final thoughts with you. I think that Slumberland did a great job with this range and the majority of them present great value for money. I would pay more attention to the Hybrid and Hybrid Duo Plus options as they are well-built and you will get more value for your pounds.
If you have any questions about this guide, feel free to contact me via the contact page and I will get back to you as soon as I can.
Slumberland Rollo Mattress Reviews
PROS
High-quality materials
Sustainable and Eco-friendly
100-night trial period