Unfortunately, the Leesa pillow is no longer available in the UK. For more options, visit

our pillow reviews page here

.
Leesa is one of the best brands in the mattress industry and recently they have expanded their range. In this Leesa pillow review, I will talk about their latest product and whether it's a good buying option.
Having been quite successful with their memory foam mattress, they launched a pillow following the same approach. It's designed and manufactured here in the UK and it comes directly to your door in a nice carton box. The pillow comes in one size and costs £79 including delivery. It also comes with a 3-year guarantee and a 100-night trial period. If you are not happy with it, you can return it and get a full refund. My Leesa pillow arrived 2 weeks ago, so it's a good time now to talk about it in detail.
Construction
Leesa wanted to make a pillow that will be good for everyone. For this reason, they went with an interesting approach. The core of the pillow is made of adaptive memory foam which provides your neck and head with the needed support. The outer sides of the pillow feature a micro-fibre filling which adds comfort and cushioning. They didn't use the traditional down filling as it clumps over time, unlike the micro-fibre one which stays in shape. The combination of the two materials works quite well and the pillow is well made. Leesa has designed an airflow system for the memory foam part to ensure it stays cool during sleep.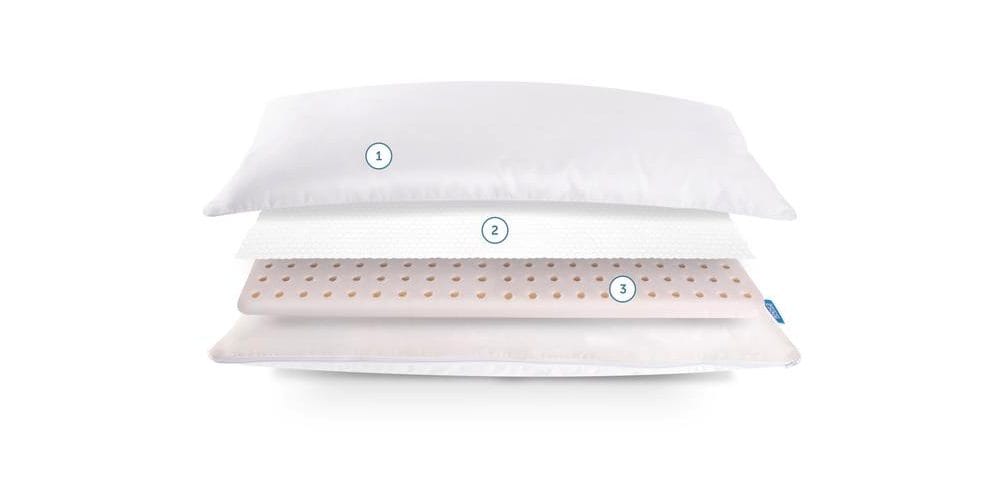 Cover
The cover of the Leesa pillow is made of 100% cotton. On top, they applied an Outlast interior to increase the ability of the cover to stay cool during the night. The Outlast technology was developed for NASA so it's great to see how much technology can be found here. The pillow measures 50 x 75 cm which is the standard size, so it will fit your old pillowcases. The design of this cover is quite simple and it comes in a plain white colour. It matches completely the Leesa bedding following a clean look. If you want to clean the pillow then you should just spot clean it after you have removed the inner memory foam part. Overall, I was happy with the cover as it's well built, feels soft and it's very breathable.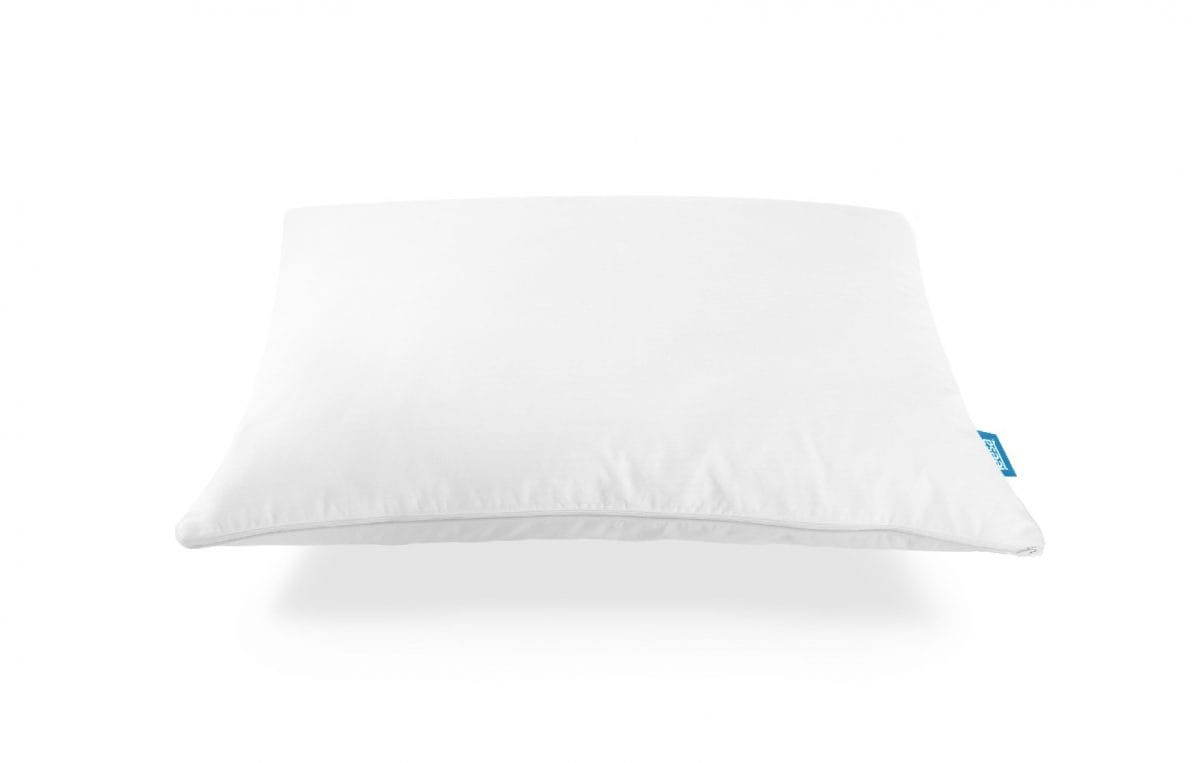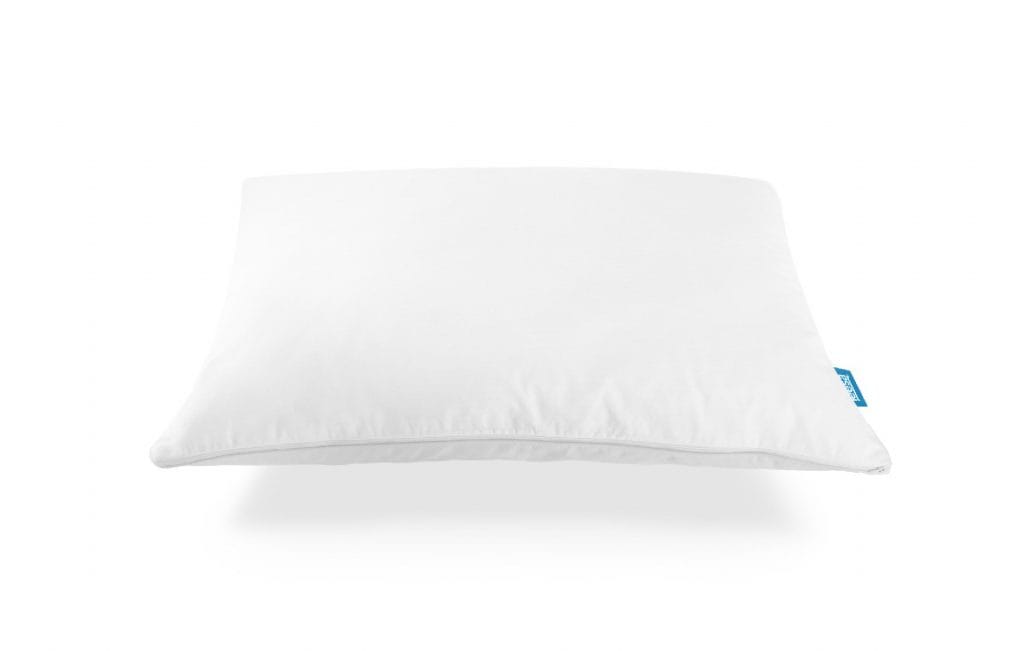 Support
The Leesa pillow is designed to cover all sleeping positions. And it does exactly that by having an ideal thickness which in my view is the most important part of the design. I tried all the sleeping positions and the pillow was very comfortable for my neck and head. The support was great especially in the back and stomach position and overall I felt that it's a really good pillow. The micro-fibre layer adds a bit of cushioning so you won't get the same feeling you get with typical memory foam pillows. Some people don't like this feeling so Leesa took this approach to offer a pillow that combines cushion with pressure relief and they managed to do this successfully.
Is the Leesa pillow for me?
Wrapping up this Leesa pillow review, I would like to share my final thoughts with you. Overall, I really liked this pillow and I think it would be great for anyone looking for:
A pillow with an ideal thickness, designed for all sleeping positions.
A memory foam pillow that features great cooling technology (Outlast).
A pillow that is made here in the UK and comes with a great guarantee and service.
The pillow doesn't come cheap but it's definitely one of the best I've tried. It has all the benefits of traditional memory foam with added cushion and an excellent cooling system. If you look for all of that, then this pillow should be high on your list.
POSITIVES
Ideal pillow thickness
Great cooling system
Excellent guarantee and support