If your old mattress doesn't feel comfortable anymore, you should probably read this OTTY topper review. This sleeping accessory can improve the way you sleep and it's an affordable way to extend the lifespan of your old mattress.
Before you decide to buy a topper, you first need to understand how they work. Toppers can improve comfort or add pressure relieving properties to your old mattress. By no means, they cannot enhance support. Therefore, getting a mattress topper can be a good idea if your old mattress remains supportive. I decided to order my OTTY topper almost two weeks ago so it's a good time now to move to the full review below.
Materials
This mattress topper has a straightforward design that consists of two things. At the heart of it, there is a 3cm bamboo memory foam layer that is infused with charcoal. This type of foam can regulate your body's heat but also wick moisture away. Additionally, it's hypoallergenic and antibacterial. This makes it ideal for allergy sufferers or people with sensitive skin. Around the memory foam, there is a luxury knitted cover that is infused with bamboo and charcoal memory foam. The combination works well and you should expect a comfortable sleeping surface that breaths well. At the bottom of the cover, there is an antislip surface that will keep the topper in place. Overall, this cover is very well-made but this is not surprising from such a maker.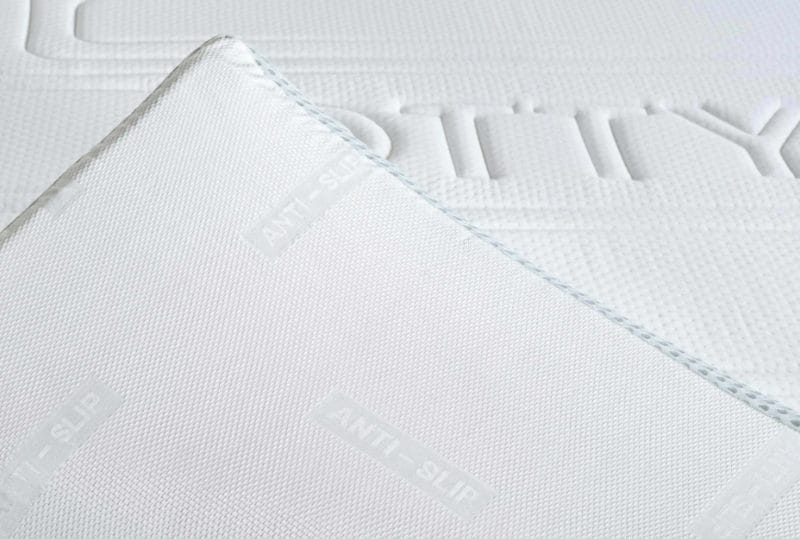 Support & Comfort
This topper is mostly designed to improve comfort so it comes with a medium feel. If I use my virtual scale here, I would say it's a 6 with 10 being really firm. During my time with it, I did feel more comfortable and I think that back and side sleepers are better suited to use it. The memory foam works well and it will definitely add pressure relieving properties to your old mattress. This is very important, especially for those who suffer from a bad back. As I have mentioned earlier, don't expect a big improvement with support so make sure your old mattress can take care of that. Overall, I was happy with the performance of this topper and I think it's one that you can consider.
Trial Period & Guarantee
If you decide to buy an OTTY topper, you will get a 14-night trial period that gives you two full weeks to try it and decide later whether you are happy with it or not. In the case you feel that this is not for you, you can return it and get a full refund. OTTY promises a 'no questions asked' policy so feel free to do as you wish. Besides that, this topper also comes with a 1-year guarantee. This is not the longest in the market and hopefully, the people at OTTY will extend this in the near future. Having said that, this is still a good package, especially if we consider the price here.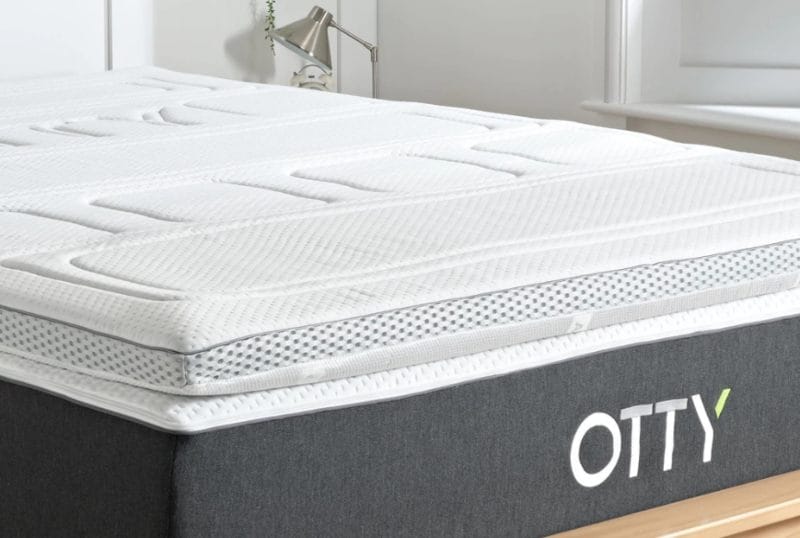 Pricing
The OTTY topper is available in 4 sizes so you will definitely find the one that suits your old mattress. The smaller available size (Single) costs £149.99 with the bigger size (Super King) selling for £299.99. However, OTTY is a brand that runs frequent promotions so you will most likely pay less than that. For example, at the moment of writing, there was a 40% off promotion. For more information about the available sizes and their prices, please look at the table below.
| | | |
| --- | --- | --- |
| SIZE | DIMENSIONS | PRICE |
| Single | 90 x 190 x 5cm | £149.99 |
| Double | 135 x 190 x 5cm | £199.99 |
| King | 150 x 200 x 5cm | £249.99 |
| Super King | 180 x 200 x 5cm | £299.99 |
Should I consider this topper?
This is not an easy question to answer but I will do my best now that I am about to complete this OTTY topper review. In my opinion, this is a topper that offers a lot but it doesn't come with an expensive price tag. And this is a big reason to consider getting it. OTTY is a brand known for creating VFM products and this topper is another example. If you want to improve your old mattress, this is an option you should consider.
PROS
Great materials
Affordable price
14-night trial period
CONS
Cover is not washable