Mattresses like most things need good caring and there is no better way to do this than a mattress protector. After reviewing the Simba Hybrid, I was really keen to try their protector too which is one of the most affordable ones in the market. Whether is breakfast in bed or kids playing, our mattresses can be at risk with stains and dirt. Adding a waterproof layer can be a very good idea. I decided to order mine a few weeks ago so it's a good time now to write this Simba mattress protector review.
Materials
The main material they used to make this protector is Polyurethane which makes it 100% waterproof. Personally, I am not a big fan of this material as it looks cheap and it's not soft. It can also make a sound when you roll in bed and in general, I felt a bit disappointed with their choice. One of the bright sides here is the fact that the Simba mattress protector is OEKO-TEX 100 certified, so it contains no harmful chemicals. That means that if you suffer from allergies, this one can be a good choice for you. The protector will fit any mattress that is up to 25cm deep so it will probably fit your old one. Overall, I would say that this is a very functional mattress protector but I didn't like the quality and the feeling it adds when used.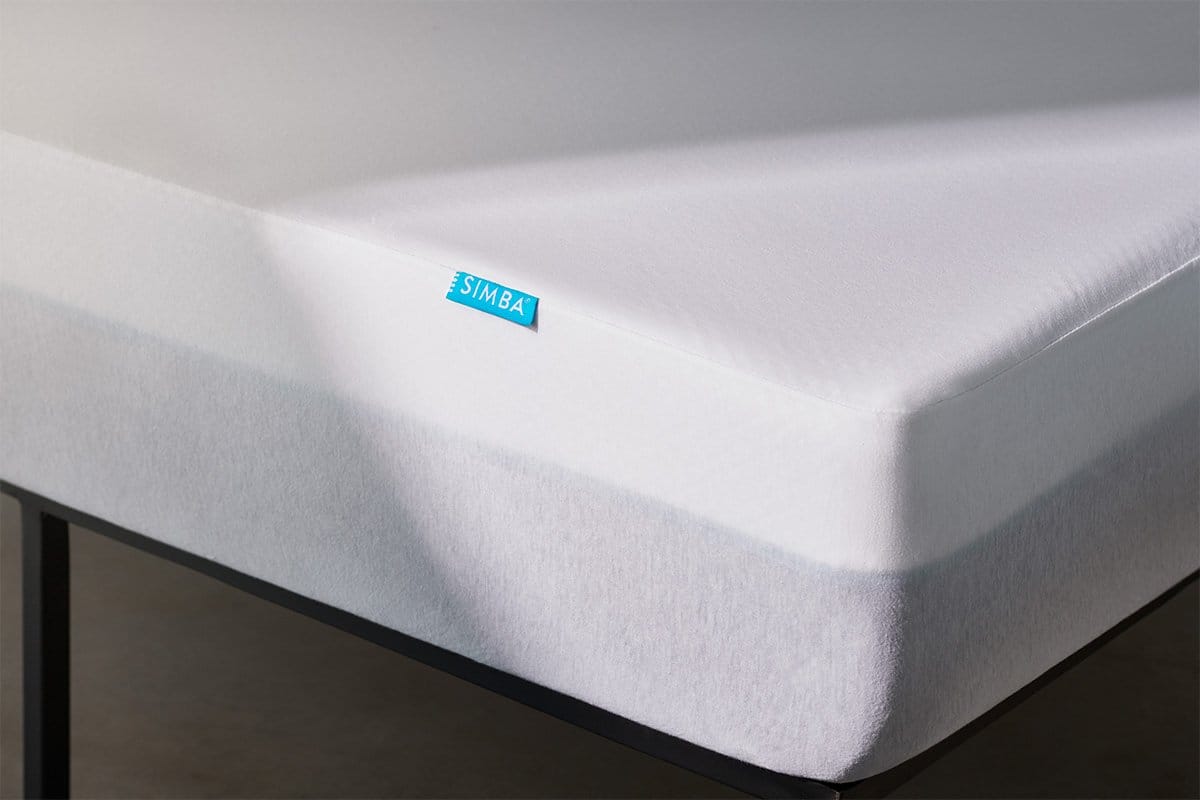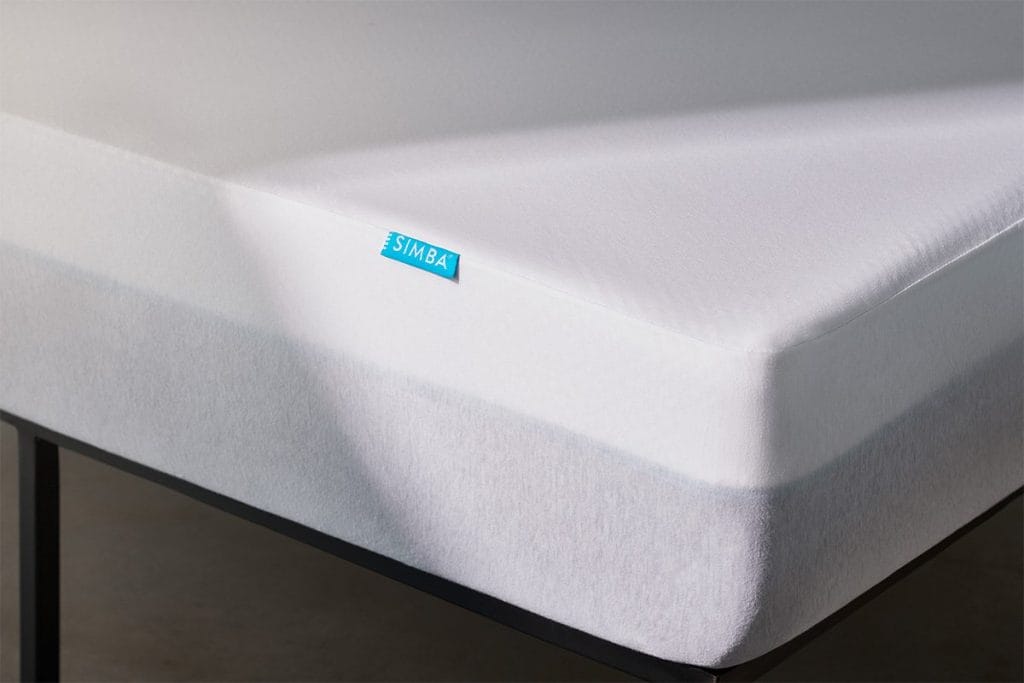 Trial Period & Delivery
When you buy the Simba mattress protector, you will get free delivery for all sizes. You should expect a nice carton packaging that will be delivered directly to your door. Communication was really good and I received a text with my delivery slot the day before. The courier was polite and on time so no complaints here at all. Unfortunately, there is no trial period for the Simba mattress protector which is a bit disappointing. Especially if we consider the fact that their main competitors offer a trial period as a standard feature. Overall, I think that Simba could do better here and I hope they follow their competitors in the near future.
Pricing
The Simba mattress protector comes in 8 sizes which is impressive. You will definitely find the one that suits your needs and that is great! In addition, this is one of the affordable options in the market starting at £90 for the UK single one. The table below has pricing information for all available sizes.
| | | |
| --- | --- | --- |
| SIZE | DIMENSIONS | PRICE |
| Single | 90 x 190 cm | £90 |
| EU Single | 90 x 200 cm | £100 |
| Small Double | 120 x 190 cm | £110 |
| Double | 135 x 190 cm | £110 |
| EU Double | 140 x 200 cm | £120 |
| King | 150 x 200 cm | £135 |
| EU Queen | 160 x 200 cm | £120 |
| Super King | 180 x 200 cm | £155 |
Is the Simba mattress protector for me?
Completing this Simba mattress protector review, I feel that Simba could have done a better job. It's not a bad product but it's not a refined one. It's quite functional but I personally didn't like the feel of it and how it sounds. It's available in only 8 sizes but there is no trial period. The fact that it's an affordable protector might be enough for some but I would personally look elsewhere.
Simba Mattress Protector Review
POSITIVES
100% Waterproof
Very affordable
NEGATIVES
Only 4 sizes available
Not the best feel