Good bedding is needed for a good sleep so make sure you choose well what you use. Eve is well known for making good mattresses but they also make bedding. In this Eve duvet review, I will talk about their take on duvets and whether it's a good option for you.
Eve designed this duvet with allergy sufferers in mind so if you are one, this can be a really good option for you. It is hypoallergenic and the filling they used can protect the duvet from unpleasant bugs, and prevent sweat build-up over time. The duvet also is very light in weight but it's quite warm at the same time. I have been using this for about 3 weeks now so it was about time, I write this review.
Construction
Eve decided to take a more modern approach with this duvet so instead of using natural down, they decided to use microfibres. This has two clear advantages; the duvet weighs lighter and it's more hygienic. However, the filling of the duvet is not only made of microfibres. Eve decided to add a bit of Tencel which is a fantastic material. The main advantage it has is the ability to regulate the body's temperature during sleep. The exact composition of the filling is 70% microfibres and 30% Tencel.
The duvet also comes with a 100% cotton percale outer cover. I love the weave choice here as percale makes it really breathable which is what you want from your duvet. Overall, the duvet is well made and the materials they used are of the highest quality.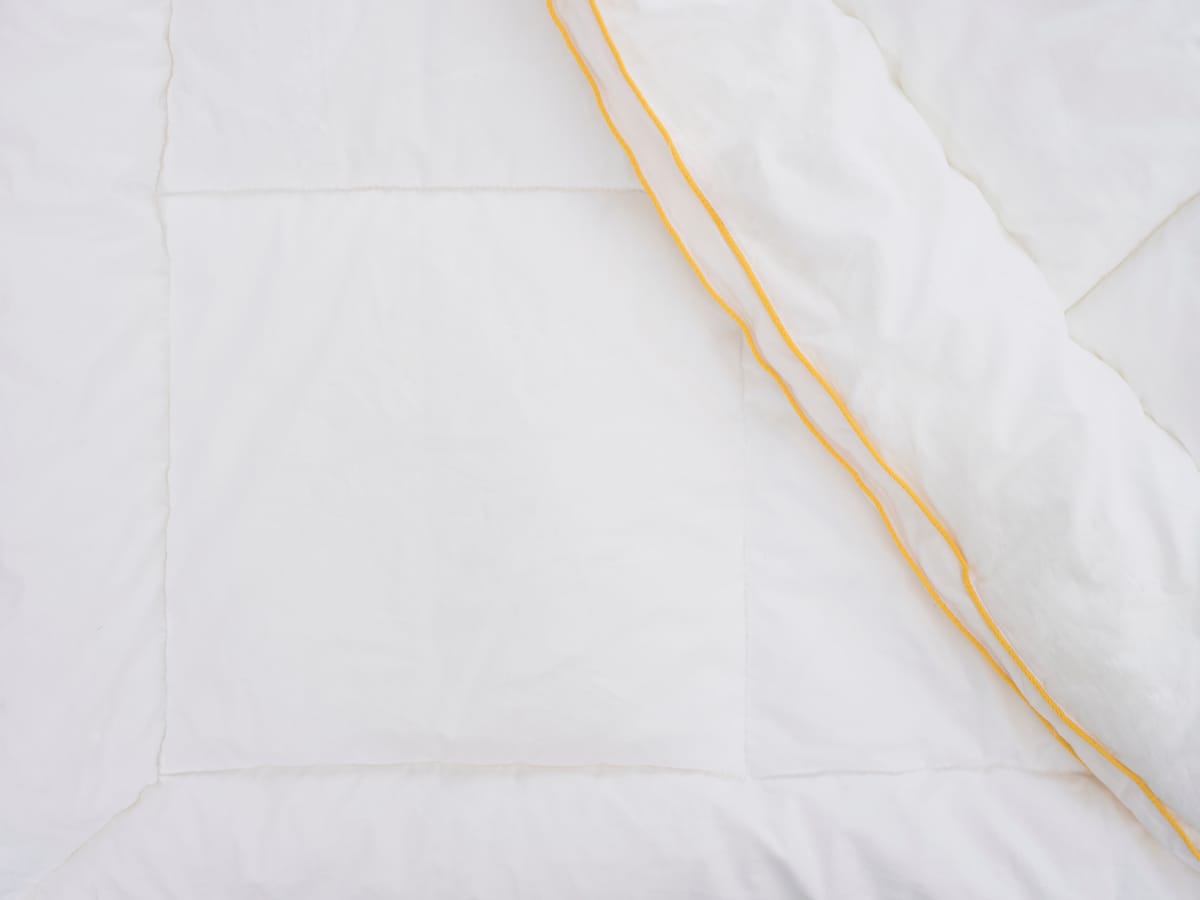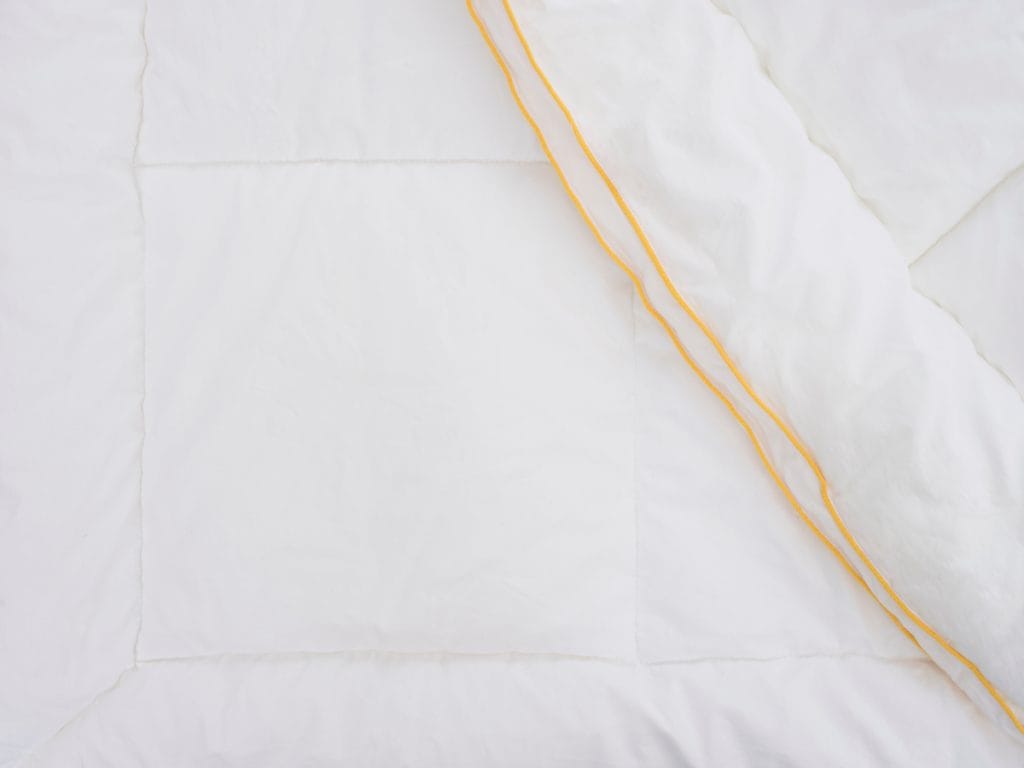 Design & Fit
The design of the Eve duvet is a very clean one. The cover is white with a yellow line applied on the edge. It's the brand colour of Eve after all. I personally liked it a lot and I think it feels a bit premium.
The fit of the duvet is also a great one. The duvet is actually split into two parts which means you can adjust it according to your needs. This is an excellent idea and I really loved it. Essentially you get two duvets which means the Eve duvet is great value for money. All you have to do is separate them and use one or two layers accordingly. I got the king size and it fitted perfectly into my old duvet cover so you don't need to buy new bedding to use the Eve duvet.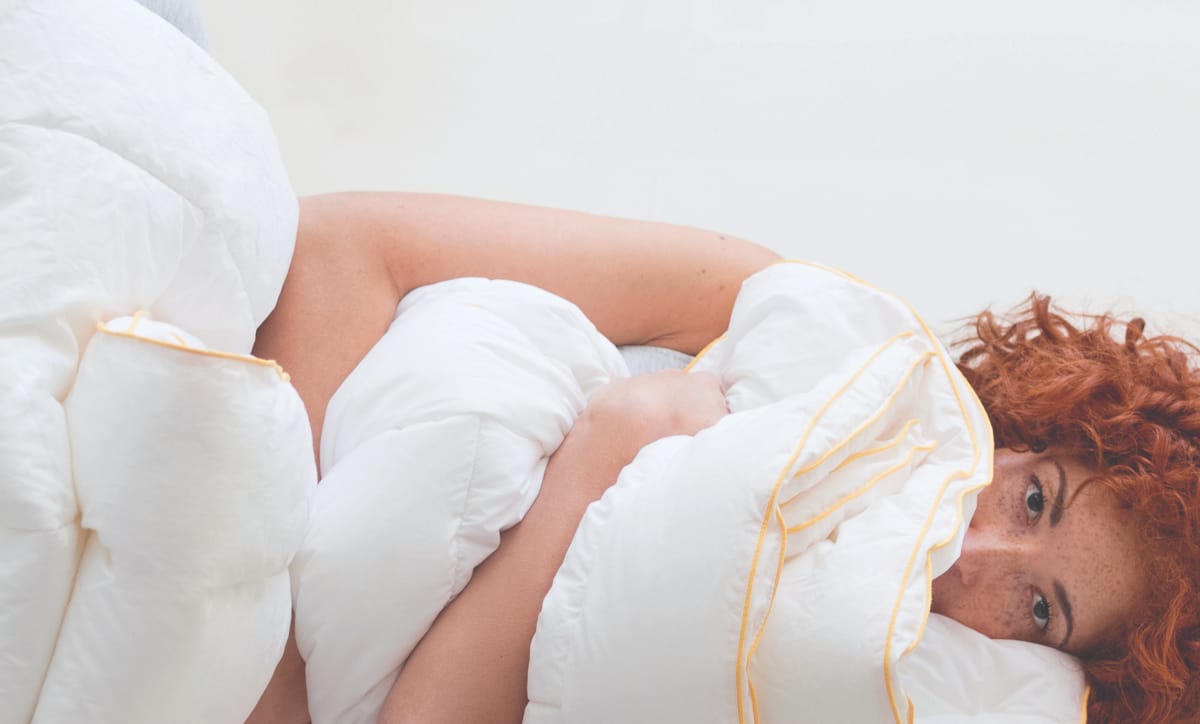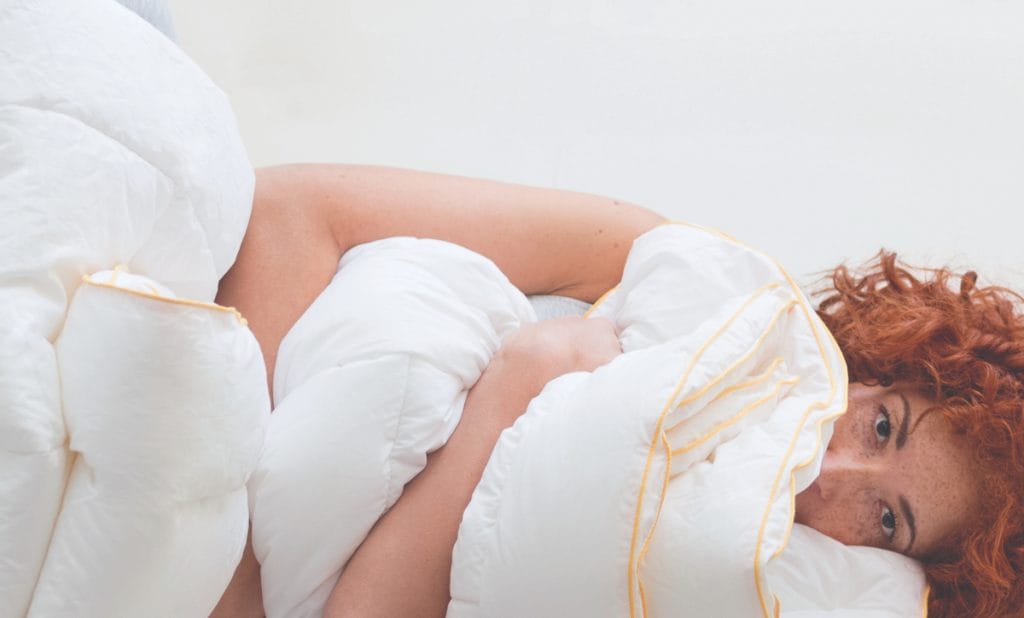 Pricing
The Eve duvet is available in 3 sizes. The table below has pricing information for all of them.
| | | |
| --- | --- | --- |
| SIZE | DIMENSIONS | PRICE |
| Double | 200×200 cm | £135 |
| King | 225×220 cm | £145 |
| Super King | 260×220 cm | £155 |
Delivery & Service
The Eve duvet comes with free delivery in the UK which usually takes between 4-5 working days. Mine arrived after 4 days and I received excellent communication from them regarding my delivery slot. The courier was polite and the duvet was delivered in a nice carton box.
Besides free delivery, you will also get a 2-year guarantee which covers any defects in materials and workmanship. This is great and it shows how confident they are about the quality of their products. Unfortunately, there is no trial period but it makes sense as this is a bedding product. Overall, I think Eve does a great job here.
Verdict
Finishing this Eve duvet review, it's time now to share my final thoughts with you. Eve managed to create a high-quality duvet that comes at a fair price, especially if you consider the fact that this is a 2-in-1 duvet. Besides this, the fact this duvet comes in 3 sizes is also a big advantage and I personally think it's great to have all these options. Finally, I liked a lot the materials they used which make a hypoallergenic and breathable duvet. If you look for all these, then the Eve duvet can be a great choice for you.
POSITIVES
2-in-1 design
Hypoallergenic
Light in weight