Most people are now looking to buy new bedding for the winter so if you fall into this category, you should read this Simba 3-in-1 duvet review. As its name suggests, this is a duvet that allows you to customise it according to the temperatures outside so you will be covered all year long.
After trying the original Simba Hybrid duvet, I was curious to see what this new option is about. Mine was delivered almost ten days ago so let's move to the full review below.
Construction
The 3-in-1 duvet has a clever design that allows you to customise its thermal value (tog) according to your needs. What you get essentially is two separate duvets that can be snapped together to create a really warm one. There is a summer one (3.5 tog) and an all-year one (7 tog). These two when combined create a winter duvet (10.5 tog). This is a clever and simple mechanism that works great.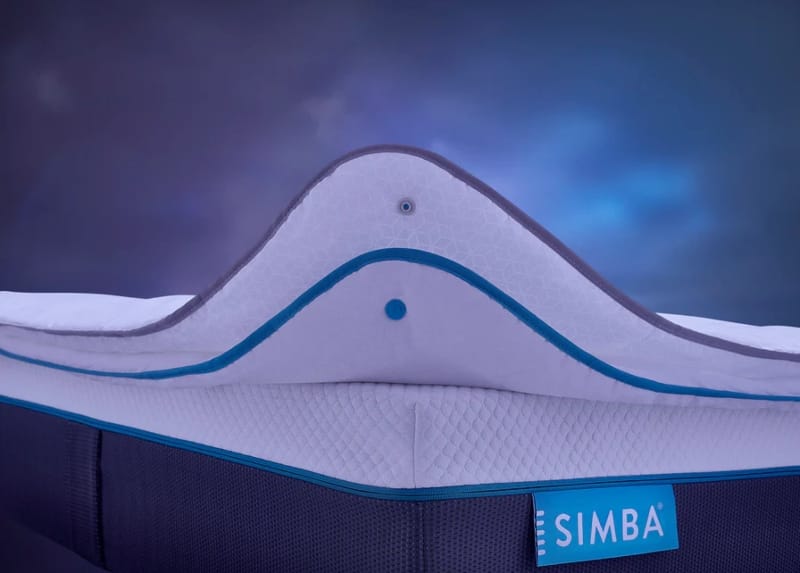 This duvet is filled with Simba Renew clusters which have the ability to wick moisture away. This type of fibre is made of recycled PET bottles so it's an eco-friendly down alternative. The people at Simba have also added 20% Modal which is derived from wood pulp. This is another material with excellent temperature-regulating properties. The combination works great and the 3-in-1 duvet is very fluffy.
The cover is made with Better Cotton that features the Stratos Heat technology. This responds to your body temperature and can provide you with an instant cooling sensation. The cover is also very breathable and it's definitely one of the best I have seen. Overall, this is a very well-made piece of bedding that will impress you.
Design & Fit
Simba is a maker that is known for its modern design and the 3-in-1 duvet is no exception. This one has a futuristic design and this is something that I personally liked. When I placed it next to my Simba Hybrid Firm pillow, the similarities were obvious. Moreover, the dimensions of this duvet are accurate so it will have a good fitting. This last part is important as I hate it when I have loose corners. Overall, this is a well-designed piece of bedding that looks quite premium.
Pricing
When it comes to pricing, I must say that this duvet is not intended for everyone. The smaller size (Single) goes for £249 with the bigger one (Super King) selling for £449. The good news is that Simba runs frequent promotions so you will probably pay less than that. The table below has pricing information for all available sizes.
| | | |
| --- | --- | --- |
| SIZE | DIMENSIONS | PRICE |
| Single | 135 x 200cm | £249 |
| Double | 200 x 200cm | £349 |
| King | 225 x 220cm | £399 |
| Super King | 260 x 220cm | £449 |
Delivery & Service
When you buy a Simba duvet, you will get free delivery that usually takes between 2-3 working days. I have to mention here that Simba is a B Corp™ maker and they offer a carbon-neutral delivery. This is a great initiative by them and hopefully, more makers will follow their lead. Unfortunately, there is no trial period offered here and this is quite disappointing. Considering its price, I believe that Simba should offer some sort of trial period but that's not the case.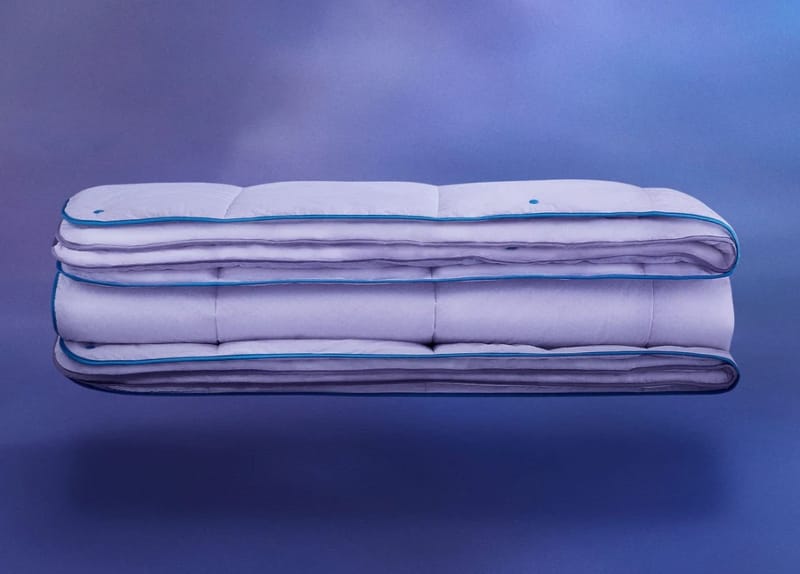 Verdict
I am ready now to complete this Simba 3-in-1 duvet review and share my final thoughts with you. Simba has built a versatile duvet here that will cover everyone's needs regardless of the season. Moreover, they have incorporated the latest technology and this is definitely an impressive piece of bedding. If you have the budget for it, this is an option that you should consider.
Simba 3-in-1 Duvet Review
PROS
Good for all seasons
Amazing technology
Hypoallergenic and eco-friendly
CONS
Quite pricey
No trial period